I ate "thick cream cheese ice hidden Uji mecha" that kiri's cream cheese and Uji matcha collaborated


Miraika cheese ice with thick cream cheese of kiri and LAWSON limited "LAWSON" which can be enjoyed at the same time the scent of elegant sweetness and refreshing powdered green tea turns into a habitRich cream cheese ice covered hidden Uji green tea"Has appeared. It was this cold weather season, so I tried to taste cold ice in the room where the heating worked.

Lotte Ice thick cream cheese ice hide Uji coffee 120ml 【Lawson limited item】 | Lawson
http://www.lawson.co.jp/recommend/original/detail/1283514_1996.html

Lawson's Limited "Rich cream cheese ice hide Uji coffee" is like this package.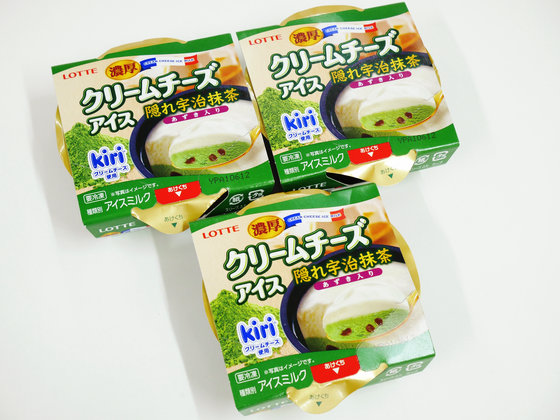 Notation of "kiri cream cheese use" is a landmark.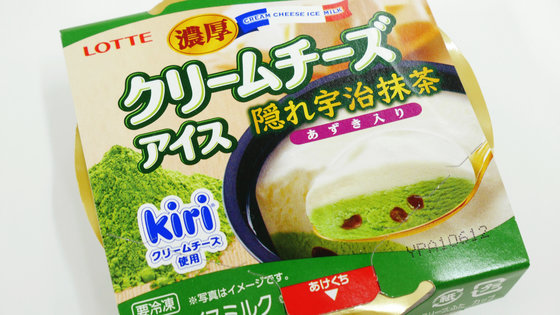 Types of ice cream"Ice milk" with milk solids content of 10.0% or more, of which milk fat content is 3.0% or more. The content per cup is 120 ml, when looking at the raw material name, cheese is 100% used in France, and it is said that Matcha uses 100% Uji Tea.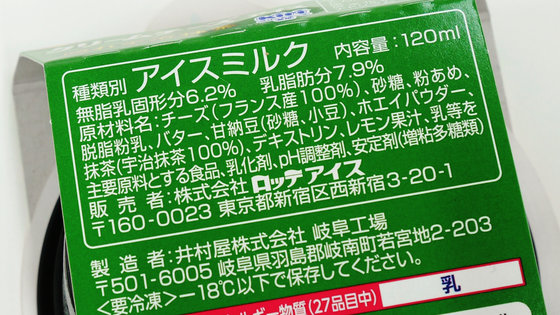 The calorie per piece is 214 kcal, of which 29.6 g of carbohydrate.



Taking the outer box looks like this.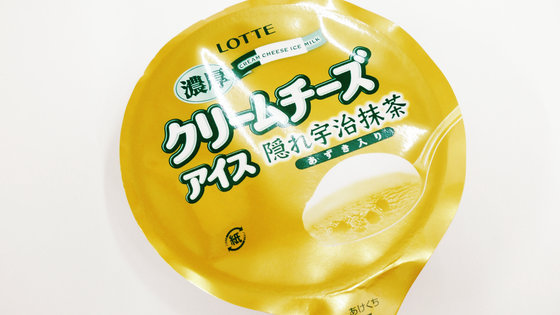 When peeling off the film, there is white cheese ice in the inside.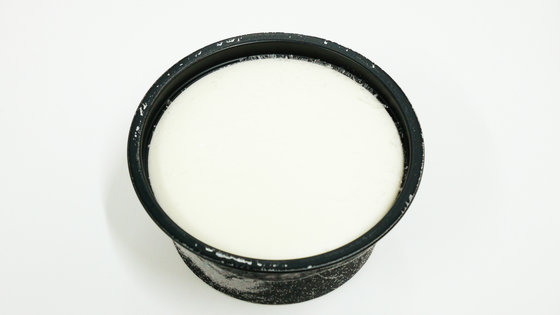 First I tried eating with cheese ice alone, I ate it while imagining kiri 's thick cream cheese, so I felt it was easy to eat more easily than I expected. The sweetness is modest and it is the proportion of exquisite cheeses that is not too much in your mouth, so it's high enough to be able to eat it with just this.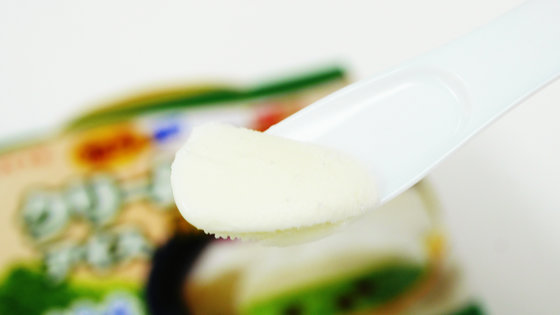 When I put the spoon further deeply, green tea ice came out.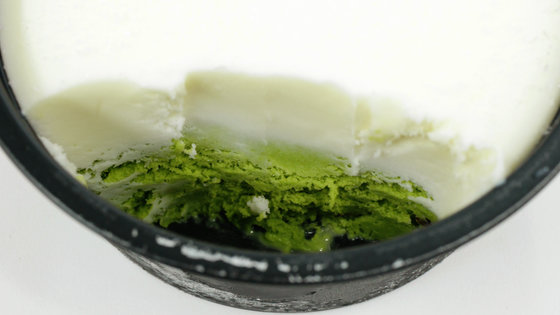 Matcha ice cream is more sweet than cheese ice, bitter taste is modest, so the rich aroma of Uji green tea spreads out in the mouth and tastes like you can enjoy the smell of matcha. When you eat this green tea ice with cheese ice you can enjoy the distinctive taste that the rich flavor of cheese and green tea came together. Both ice creams are moderately sweet, so it's more like "ice cream for adults" rather than "children's snacks".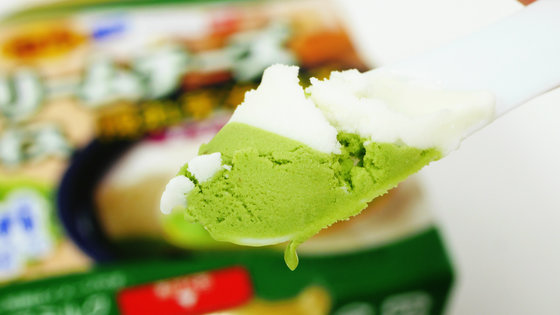 Matcha iced sauce also contains azuki, but I thought that it would not come out at all, it was dense in part and there was considerable variation. Good as the azuki is added, the whole taste becomes more Japanese style impression.



In addition, "thick cream cheese ice hide Uji coffee" is Lawson limited sale, and the price is 248 yen including tax.