A camera and a lens are being produced at Fuji Film Yamato Plant of "Made in Japan" which manually performs most of the process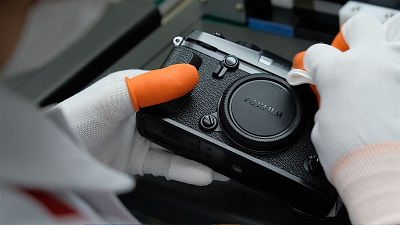 Many of the iPhone production lines nowIt can be replaced with work by robotIn the production of industrial products, automation that introduces the robot more than before is being advanced, but at the Yamato factory in Fujifilm in Miyagi prefecture, even in the majority of the production line still human hands Work is being done. A report on The Verge covering the state of such a factory is posted.

How Fujifilm's cameras and lenses are Made in Japan | The Verge
http://www.theverge.com/2016/1/18/10785038/fujifilm-x-pro-2-lens-factory-manufacturing-photos

At Yamato Factory, even among Fujifilm's camera lineups,X100T"Or"X-T1", And"X-Pro 2The final assembling and packing of the camera such as "is done. The reporter at The Verge was surprised at first by the number of people in the factory.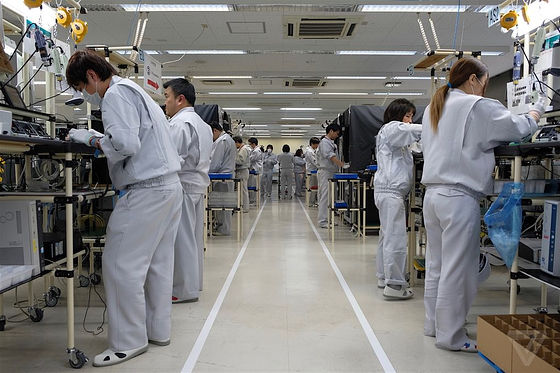 X - Pro 2 assembled manually. The Verge expresses the appearance as if "it seems as if you are breaking up a bomb as if it is a bomb" and that the precise work is being done.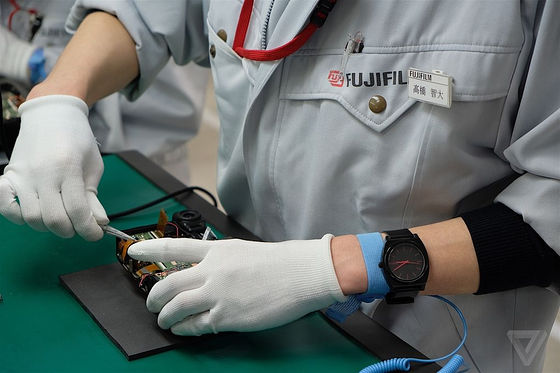 Paste the grip part's leather parts with tweezers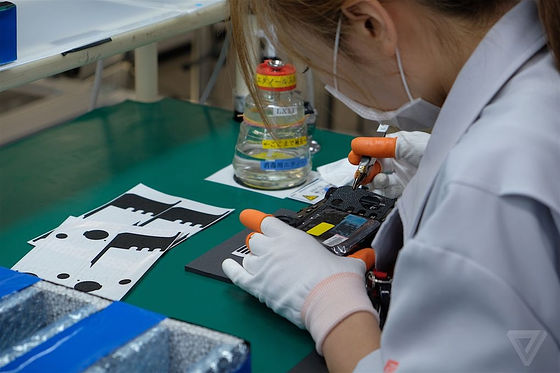 Inside of precisely assembled X-T1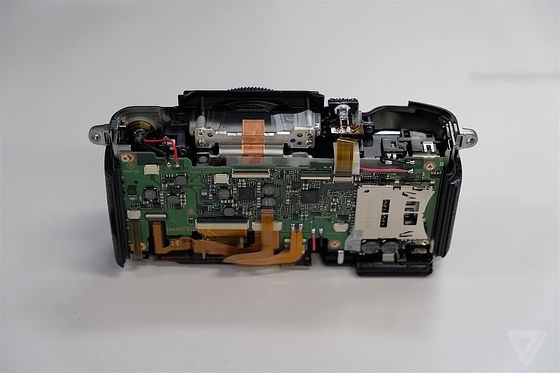 Step of attaching the top plate of X - T1. In this way the camera will be created manually.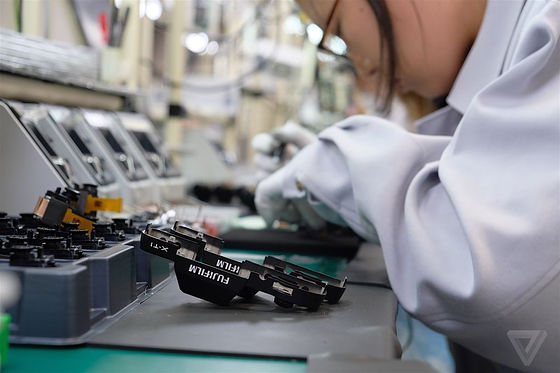 Next the camera is going to the lens production area. Strict checks have been done to prevent dust from entering, The reporter from The Verge said that he was not allowed to bring camera straps.



Super high telephoto lens which becomes high end among the lenses of Fujifilm X series "Fujinon lens XF 100-400 mm F 4.5.5.6 R LM OIS WRParts that make up.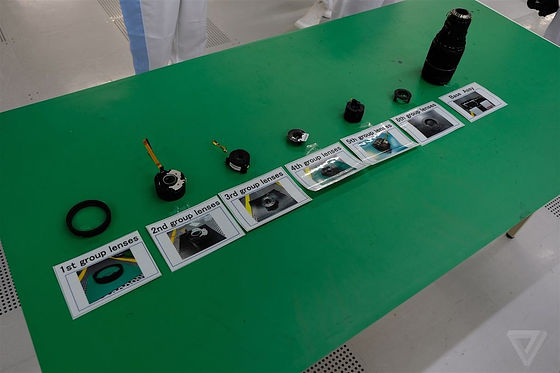 Check each step and lenses are assembled by hand.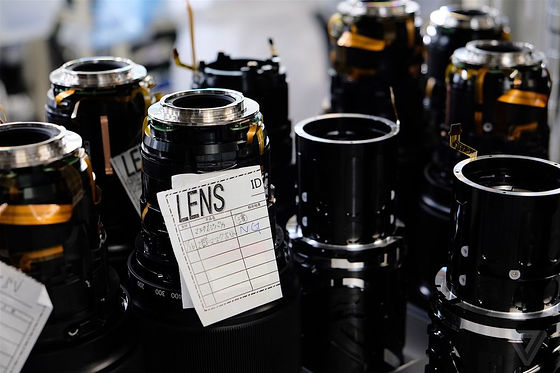 Where to install the lens ring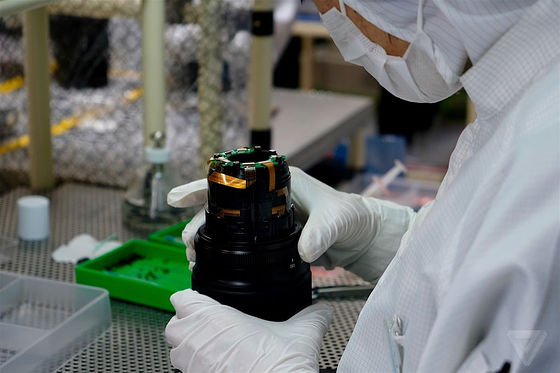 Quality is ensured by checking the total number of lenses assembled. The lens that was dropped by the quality inspection will be adjusted many times until it passes the check. The time it takes to complete a single XF 100-400 mm lens is 220 minutes.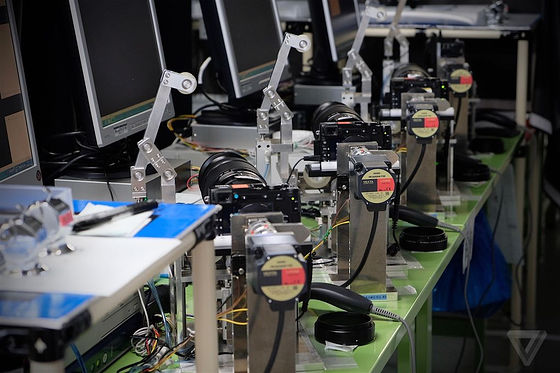 Small "Fujinon lens XF 35 mm F 2 R WRAlso assembled by hand. It seems that one lens is completed in 80 minutes.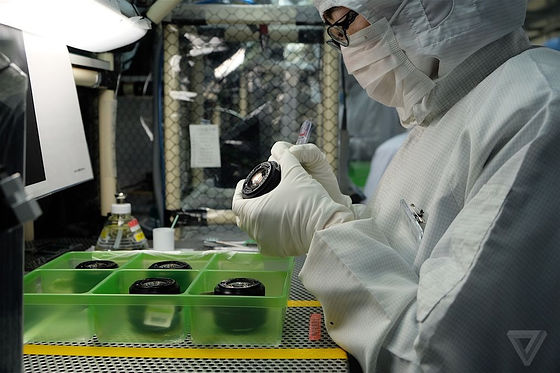 Before a single lens is completed, many quality checks are done ... ...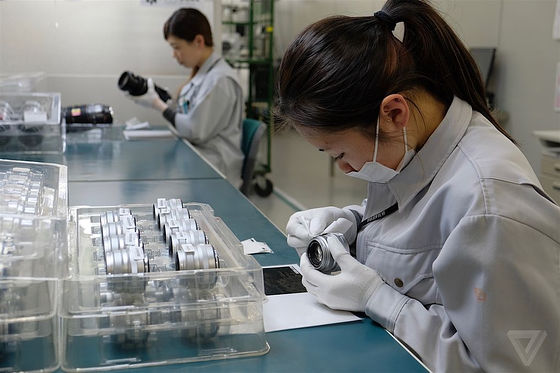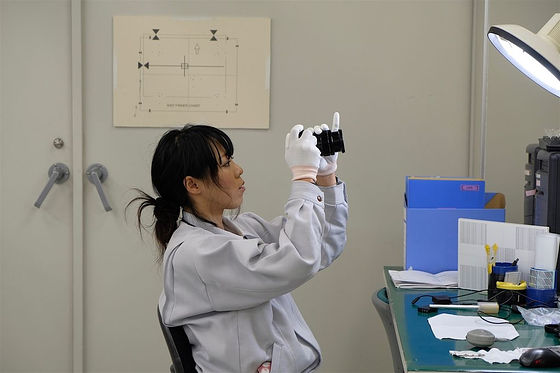 The completed camera and lens are packed and shipped.