'Super Mario Run (SUPER MARIO RUN)' starts distribution / price determination for iOS version on December 15 and also releases a new play movie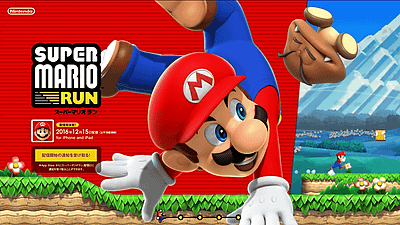 From 15th December (Thursday) it was officially announced from Nintendo that "Super MARIO RUN" for iPhone / iPad will be delivered in 151 countries and regions worldwide including Japan.

"SUPER MARIO RUN" for iPhone & iPad
Delivery date and distribution country decision notice
If you pay ~ 9.99 dollars, everything in the game is playable ~
https://www.nintendo.co.jp/corporate/release/2016/161115.html

Super Mario Run | Nintendo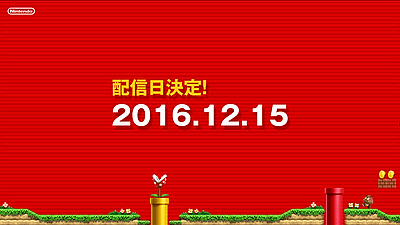 The delivery date of "SUPER MARIO RUN (Super Mario Run)" was decided on December 15 (Pacific Standard Time). We will inform you of the start of distribution by notification from the App Store. If you are using an iPhone or iPad, please click here.https://t.co/2IKFd4g8PYPic.twitter.com/hD7lWNr8wR

- Nintendo Co., Ltd. (@ Nintendo)November 15, 2016
Hello, this is Kinopio.
Mario, I'm doing my best these days.
What happened suddenly?
I will report it by illustration because the situation is slightly strange.Pic.twitter.com/t4W2ELetvs

- SuperMarioRunJP (@ SuperMarioRunJP)November 15, 2016

You can play some of the three play modes for free and you need 1,200 yen in Japanese yen to play all three play modes. No more billing has been done.

The first mode is "World Tour", "Run, Jump, Overcome ... To the original of Koppa that peeled Princess Peach. Grassland, Underground, Haunted House, Battleship, Castle ... All 6 World, Clear 24 courses, aim for Kupa Castle, search for coins of special colors, compete with high scores for friends, etc. There are various ways to enjoy. "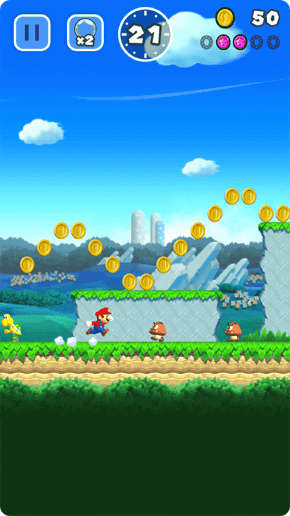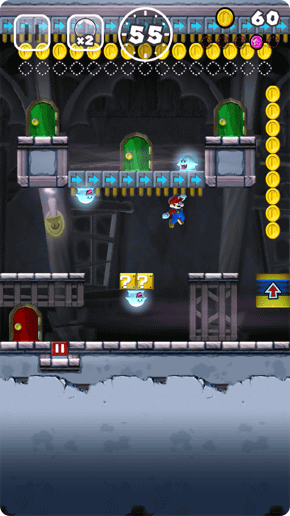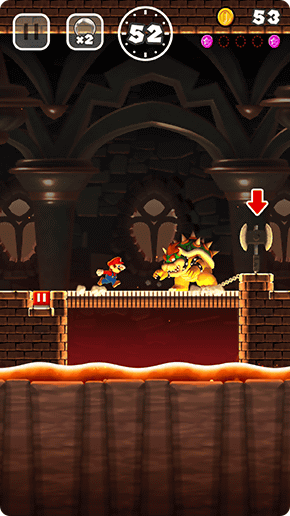 You can check its contents in the following new play movie. It is with Japanese subtitles.

Introduction to Super Mario Run - YouTube


The second mode is "Kinopio Rally", according to the official website "Compete with the coolness of Mario actions with friends and people all over the world" Fighting mode where the course changes each time you play.The number of coins you collected and cheering Compete on the score determined by the number of kinopio.If you decide cool action and gauge it, you enter "coin rush mode"! "In addition," ※ To play the Kinoopio Rally, you need a rally ticket that can be redeemed by World Clear or Mini Game ".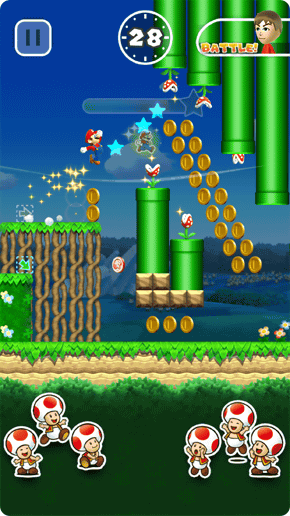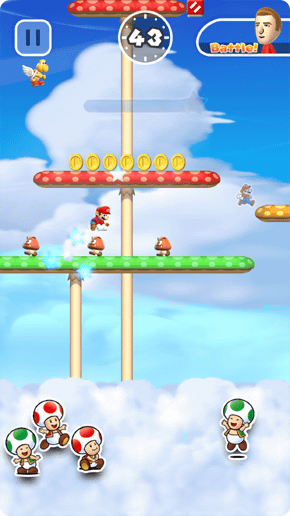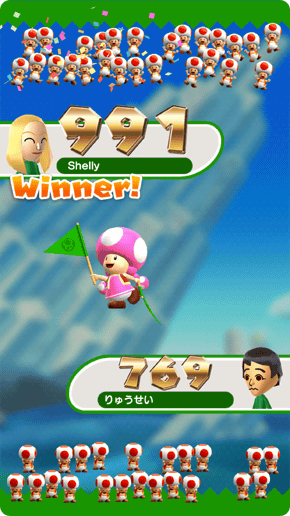 And the last third mode is "Kingdom making", "Creating your own kingdom by collecting kinopios, making your own kingdom with a building or a decoration that can be exchanged with coins.Make it a friend in" Kinopio Rally " Taking the power of the kinopios, we will make the castle and the city bigger and bigger. More than 100 types of items are made for the kingdom. "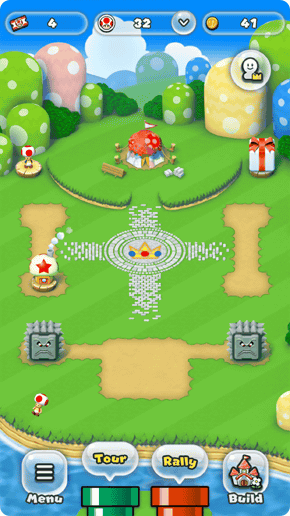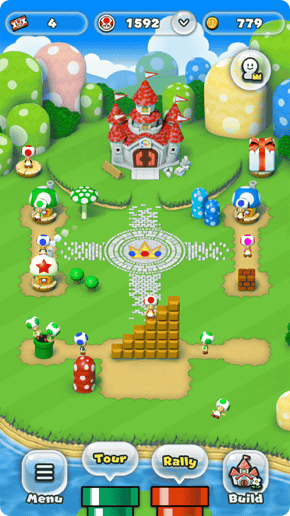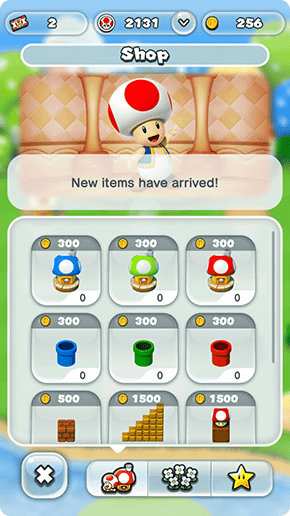 Also, in the following movie, up to 44 seconds is the same as the above "World Tour" movie, but after that the images of "Kingdom making" and "Kinopio Rally" have been added.

Introduction to Super Mario Run - YouTube


Note that December 15 is "Pacific Standard Time", if delivery starts at 0 o'clock on Thursday, December 15th, Pacific Standard Time, because the time difference is 17 hours in Japan time, 12th December From Thursday, 15th (Thursday), it will be from 17 o'clock, but the exact delivery start time is unknown at this time. Also, it is unknown when to start delivery for Android.