Overwrite Lincoln of 5 dollar bill with a pencil and turn it into a comedian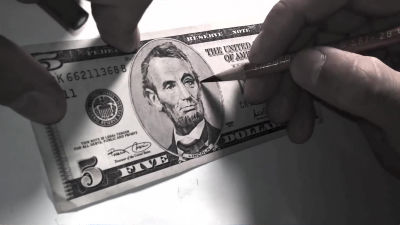 A parody work that swaps a portrait drawn on a banknote is often, but a movie depicting the production scene of artworks in time lapse by adding a brush with a pencil to a real banknote, transforming a portrait person into a prominent comedian alike "5 Dollar Bill Murray by GINOZKO"Has been released.

5 Dollar Bill Murray by GINOZKO - YouTube


A portrait of an American 5 dollar billAbraham Lincolnis.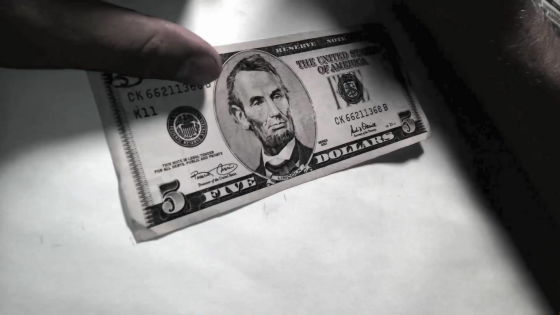 I will add hands to Lincoln 's face with a pencil.



The eyebrow which stretched straight ahead was changed to a big one with a letter H.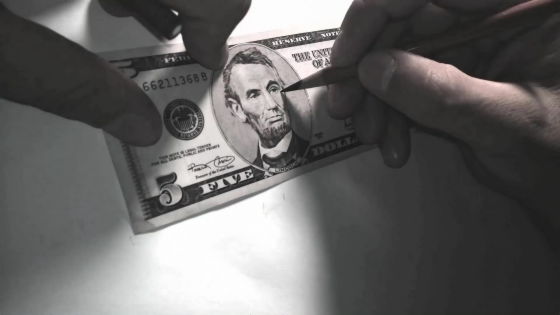 I will add a shadow to the outer corner of the eyes and change my hairstyle.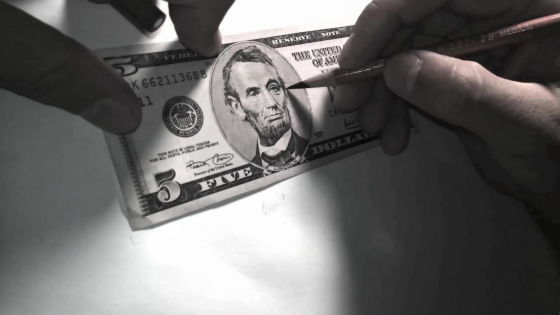 The shadow of the nose is also greatly corrected.



Using a white pencil, I erased the original line ......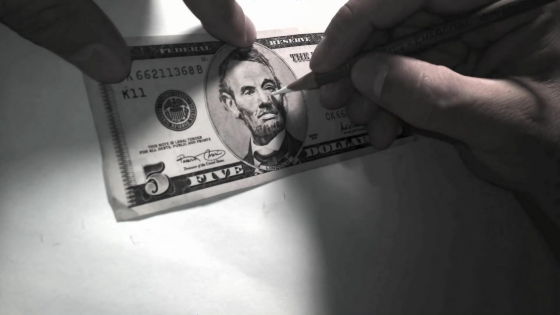 Boldly, I will gradually add brushes.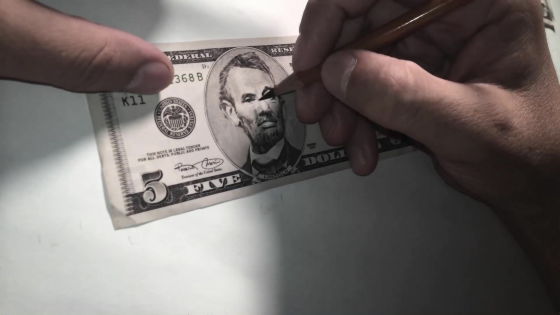 The right eye and the right eyebrow have also been changed.



Adjust thin beards on the cheeks ...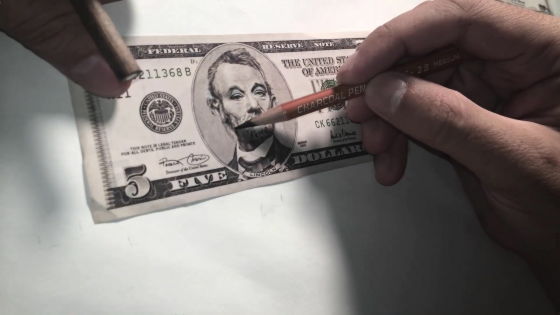 It also removes fine wrinkles.



Hair changes too much ......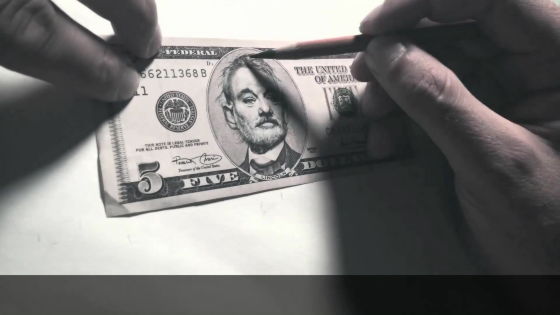 Lincoln is a comedian'sBill MurrayI made a big change.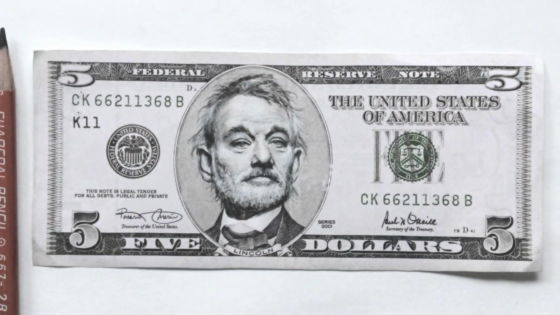 Compared to Mr. Murray's picture, I can understand well that you capture the characteristic facial expression well.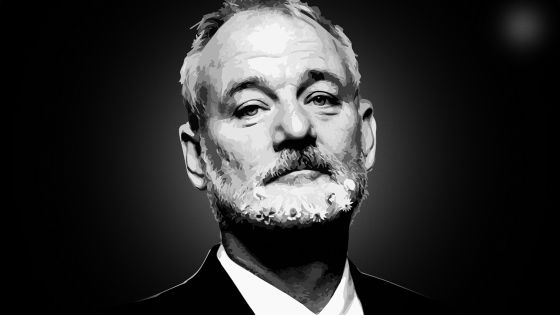 It is a matter of concern whether this 5 dollar banknote can be used for payment like this. However, it seems that this 5 dollar bill is worth the art as much more than at least 5 dollars (about 500 yen).