365 days 365 font to refine sense everyday Design for days like calendar "Typodarium 2017" review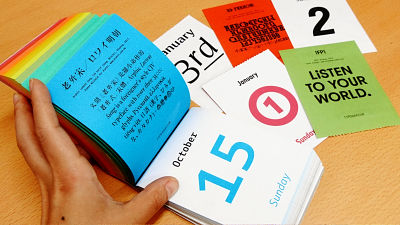 A daily calendar that honors sense by looking at dates and days of the week written in 365 fonts "Typodarium"2017 edition of version has appeared. Since the same font does not exist even for one day, people who like design should be turned over while they are excited every day.

Amazon.co.jp: Typodarium 2017: The Daily Dose of Typography. Tagesabreisskalender mit 365 frischen Fonts von 263 Designer aus 30 Laendern und allen Feiertagen dieser Laender: Lars Harmsen, Raban Ruddigkeit:

I can understand what Typodarium 2017 is like in a movie by seeing the following movie.

365 days 365 font day calendar "Typodarium 2017" turned over - YouTube


The package of Typodarium 2017 looks something like this.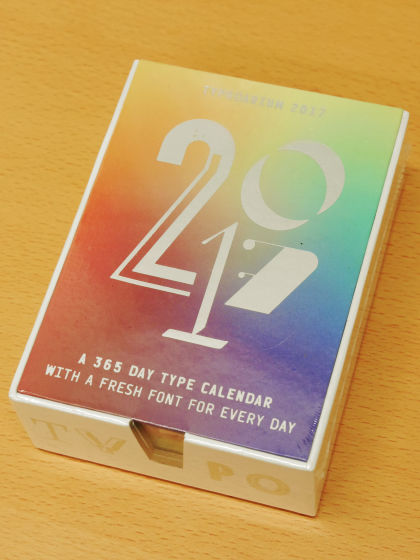 A daily calendar appeared when you opened the box. The size is about 12 × width 8.5 × width 4 cm.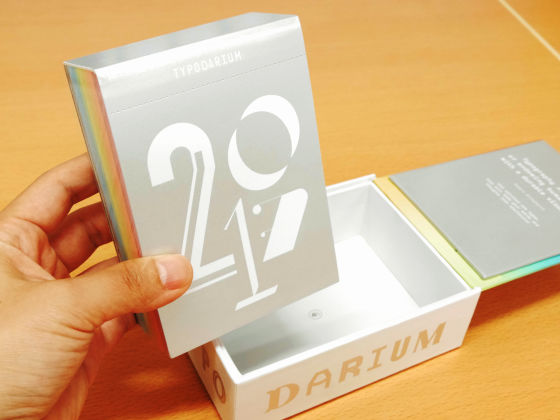 The calendar is thick enough to be stable and independent.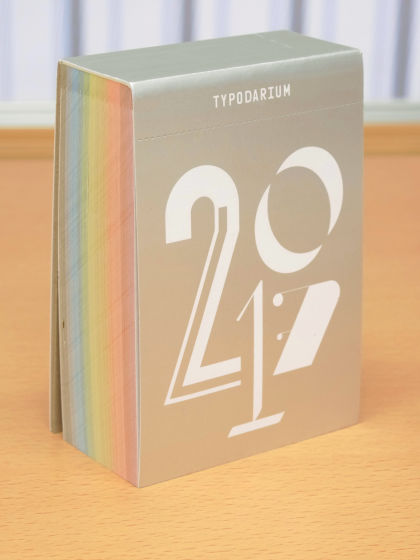 From the side, you can see that the color is different for each month.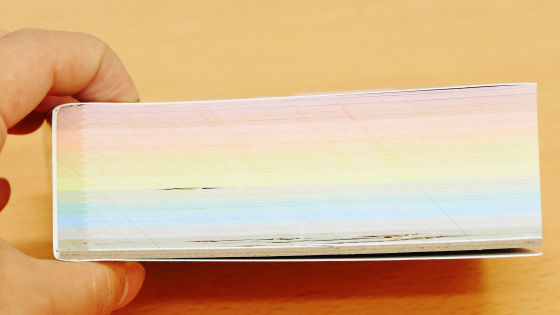 Because it is a daily calendar, there is a cut line at the top of the calendar.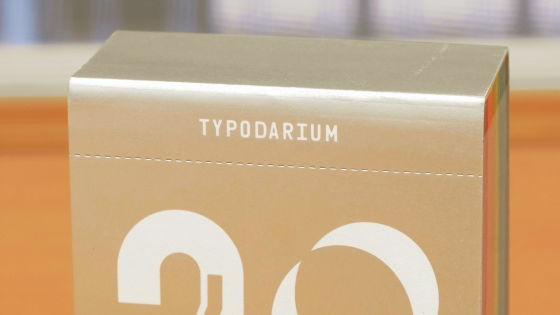 Since there is nothing particularly on the back, it seems difficult to fix with a push pin on the wall.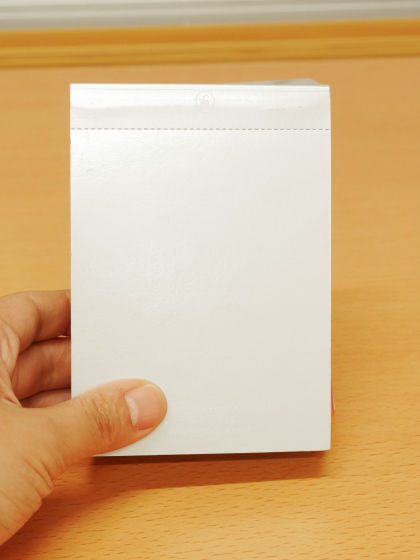 What is going on inside the calendar? So that's why I will turn it over. On January 1st, the letters "1" surrounded by circles were written along with the characters "January" and "Sunday".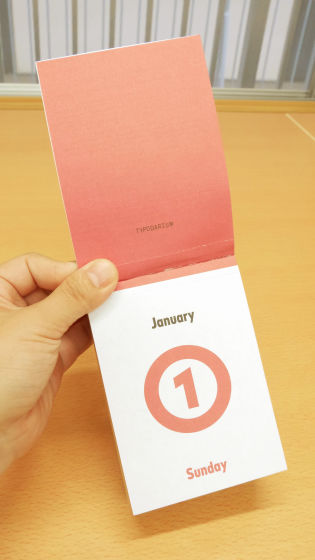 Turning over pages and pages ......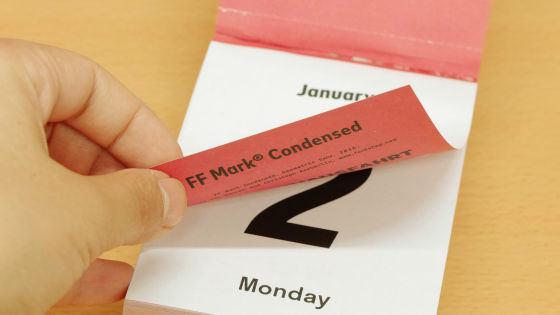 On the backFF Mark CondensedThe type of font and the character string of the sample were written. Since the URL of the web site of the designer who created each font is described, it is possible to actually get it if you think "this font is nice".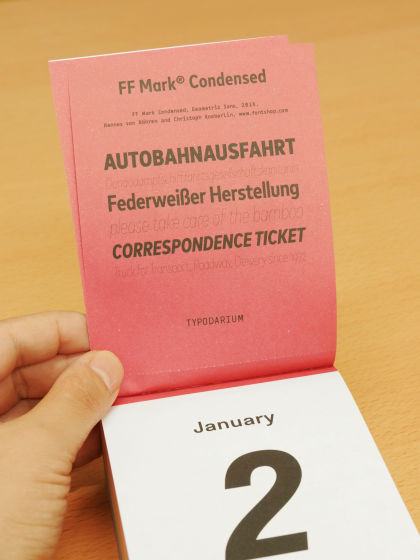 The face on which the monthly date is written is only numbers, but on the reverse side various sentences and messages are written and it is interesting even just looking.

Daily calendar "ypodarium 2017" Back - YouTube


I will see how each date actually is written. It is unified that the month and day and the day of the week are written, but the designs fall apart from each date. The following is the page of January 3 (Tue).ConglomerateThe font is used.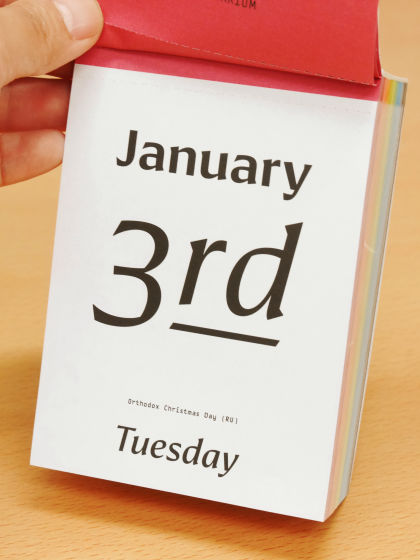 Friday, January 6th isDelicateFont called.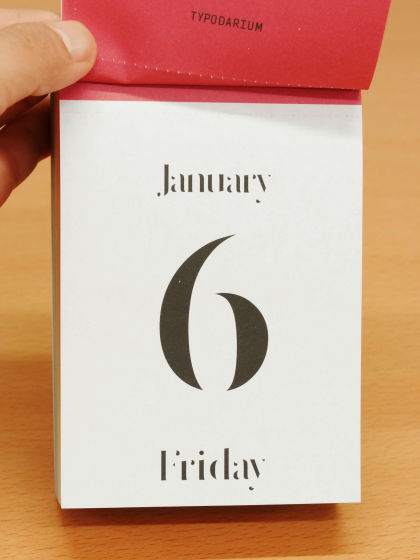 There are characters that I can not read on January 8th (Sunday), but it seems to be confusing because it is written as "Sunday 8th of january".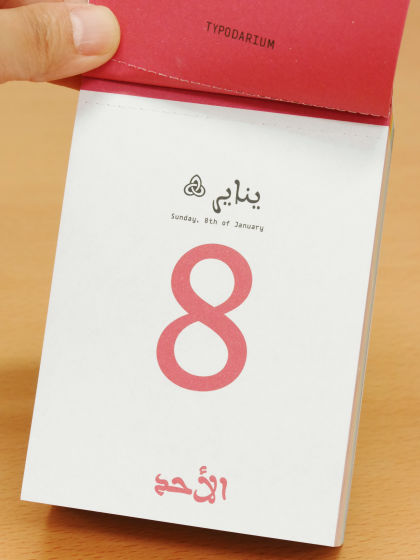 In the fontAishaThose containing Arabic letters are used.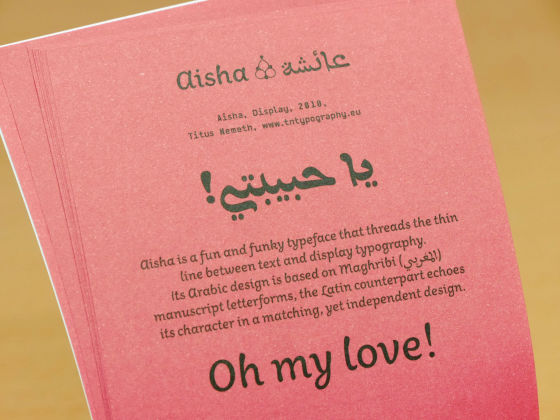 Following is the result of multiplying Arabic letters by pixelsATAPIX"Monday, January 9 written using a font called"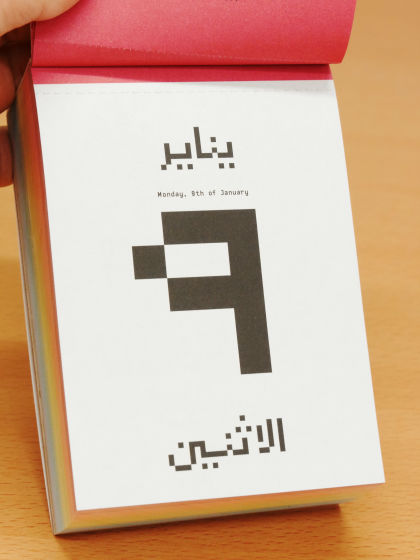 Picto DecorativeOrnamental font called ....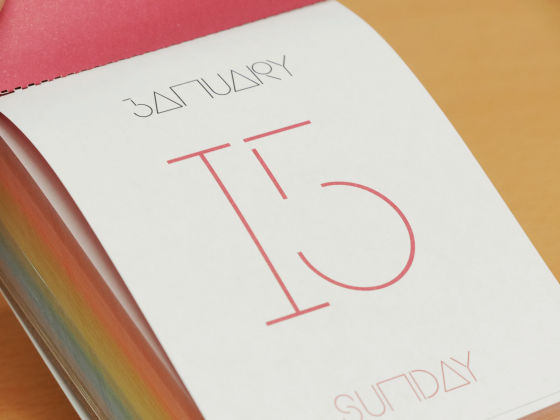 roundFS AldrinSuch.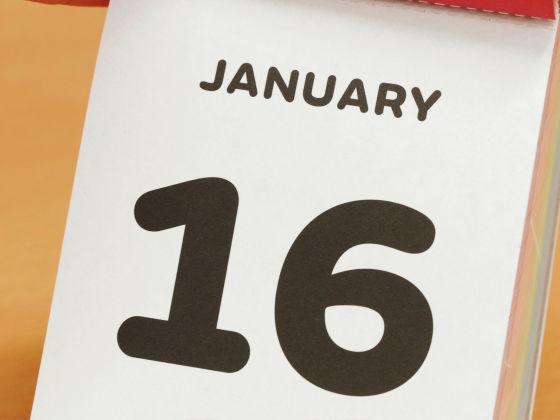 A sign of the constellation was inserted near the 20th of every month.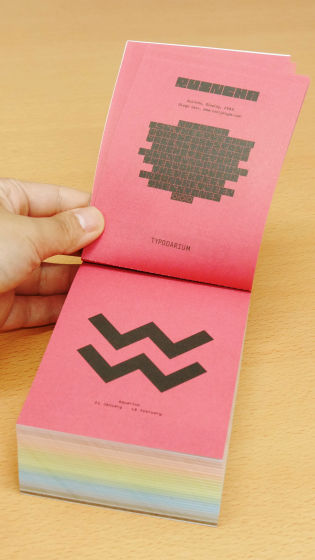 On March 12 (Sun)Motorino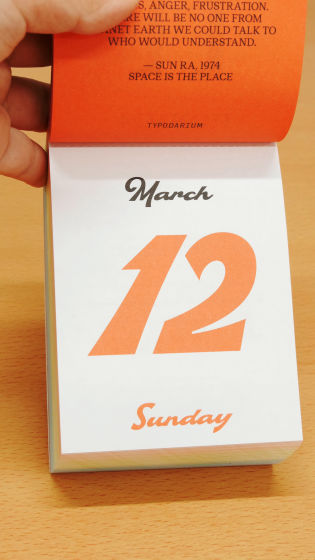 May 25th (Thursday) has a unique atmosphereWittingauGothic font called.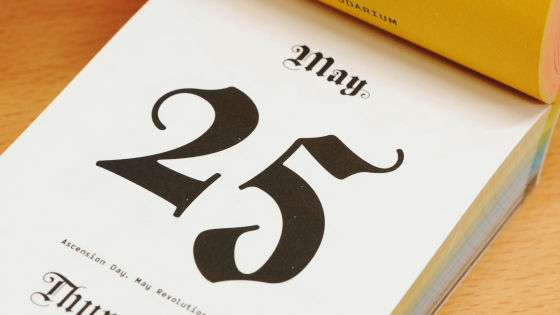 The edge of the cloth was frayedVLNL Duct.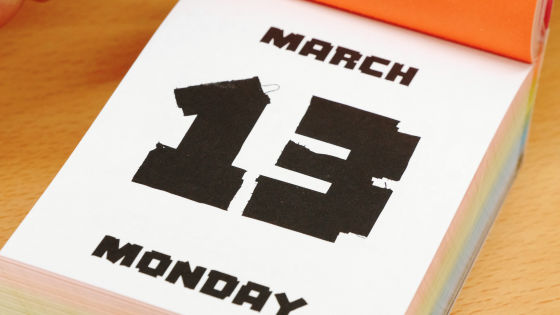 There were also Roman numerals. On Sunday, June 11 (Sun)NEO TOKYOFont called.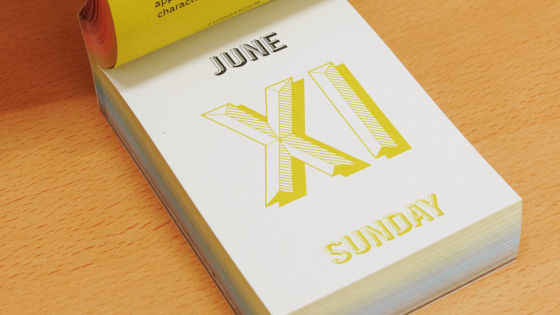 Friday, August 11 is a mighty oneVondelpark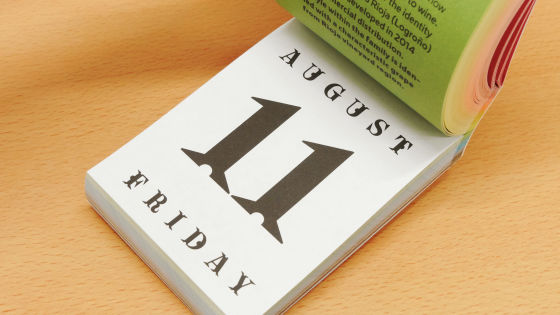 On Saturday, September 2, an elegant design font of flower motifs "Bery TuscanIt was used.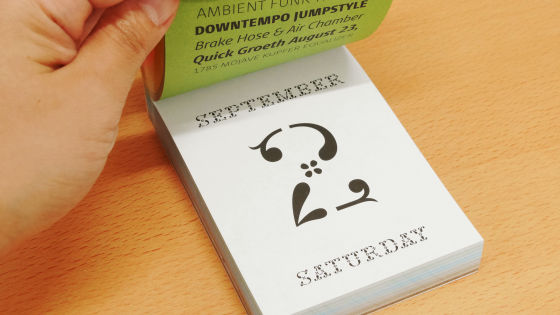 In addition, Typodarium 2017 can be purchased at Amazon with 2017 yen including tax. While inventory is sold out as soon as it arrives, it is "temporarily out of stock" at the time of article creation, but the calendar reviewed above was delivered in one week after ordering in the state of "stock undecided" .

Amazon.co.jp: Typodarium 2017: The Daily Dose of Typography. Tagesabreisskalender mit 365 frischen Fonts von 263 Designer aus 30 Laendern und allen Feiertagen dieser Laender: Lars Harmsen, Raban Ruddigkeit: