BBQ party "Grilled Shibuya Oktoberfest 2016" coverage crocodile and crocodile grilling barnyard meat coverage report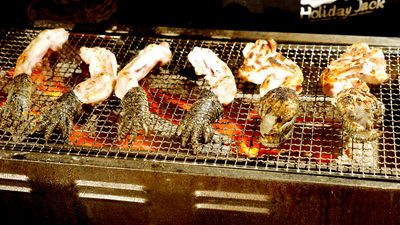 Sukiyaki specialty shop of "Muzina (badger)" which is ten times better than boar and deer,MiyaonaIn the same line "cafe BOHEMIA", baked Uribi (rounded) etc. to the limbs of Yamaha glasses and crocodiles, "Jibie meat BBQ party" saying, "Meat selling at supermarkets never burns!"Back Shibuya Oktoberfest 2016"Is held from 19 o'clock on Friday, October 28, 2016. World's first Energy beer with maca "Shibuya beerWe can also drink, we will report a Jibei meat party in the middle of Shibuya crowded with Halloween.

(4) 10.28 Gold back Shibuya Oktoberfest 2016 Shibuya Beer × Jibie & amp; Meat meat bbq Party
https://www.facebook.com/events/1742112076050918/

The address of cafe BOHEMIA is "36-22 Udagawa-cho, Shibuya-ku, Tokyo", and it is located less than 10 minutes on foot from each line Shibuya station.


There is a cafe BOHEMIA in a hiding place amidst Inokashira street.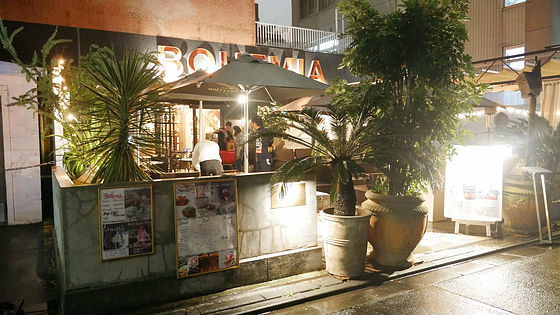 A signboard with details of the party is set up. The admission fee is 2000 yen and one shibuya beer comes with you.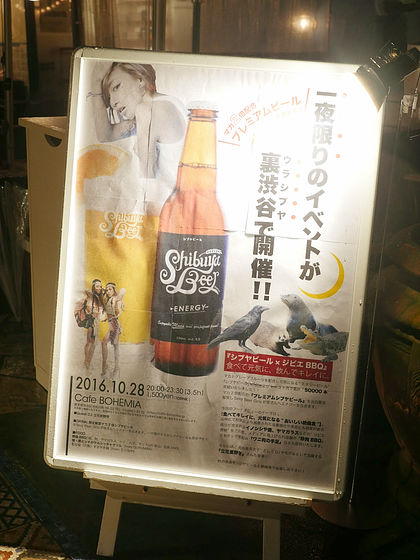 Terrace seats are in front of the shop. Since the heater is also installed, it is possible to enjoy meals at the proper temperature even on the terrace seat.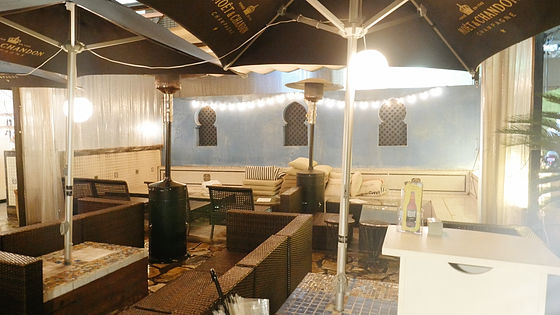 It is possible to enjoy Jibe meat even at the table seat in the shop.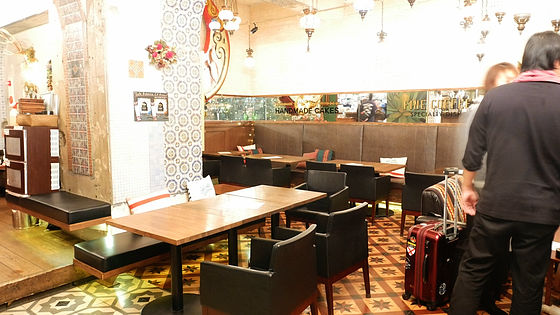 There is a seat in the back of the counter.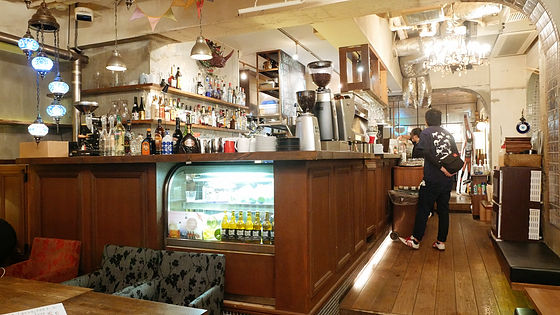 There was "Shibuya beer" in the refrigerator of the counter. It is "energy beer" with maca, and if you eat it with jiba meat and drink it seems to be energetic.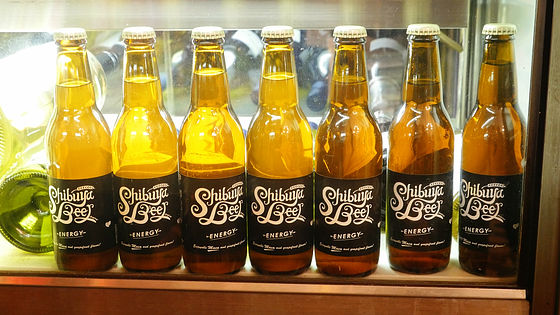 The DJ booth is set up inside the shop, DJ plays music and brings up the party.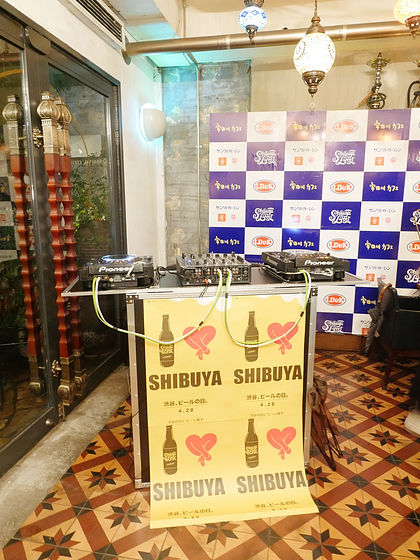 Will you give me a ticket that can be accepted and receive a bottle of shibuya beer ......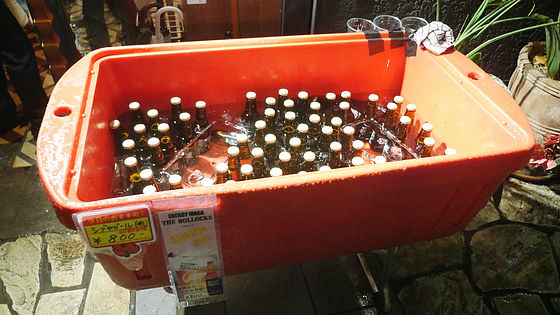 You can receive 2 times as much Maca beer as cup from Koshien's beer girl two beautiful girls. This shibuya beer belongs to the same lineUdagawa CafeYou can also purchase such as. It is finished in a cocktail-like beer with maca and grapefruit.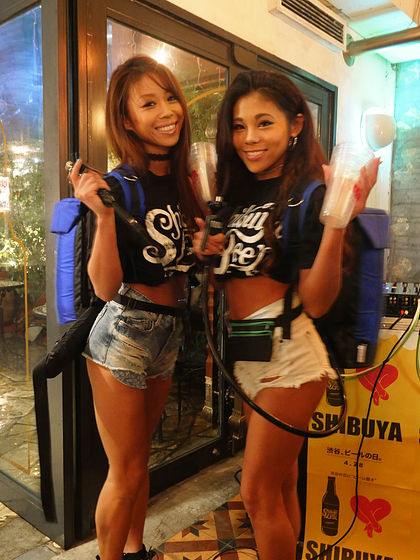 A charcoal fire was prepared with the start of the BBQ party.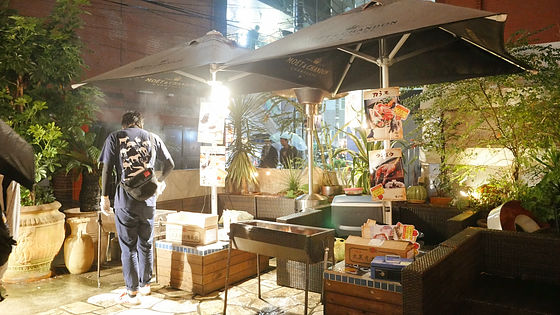 The menu is "¥ 2000" for "fresh meat", 600 yen for "Urabo (children with eggs)"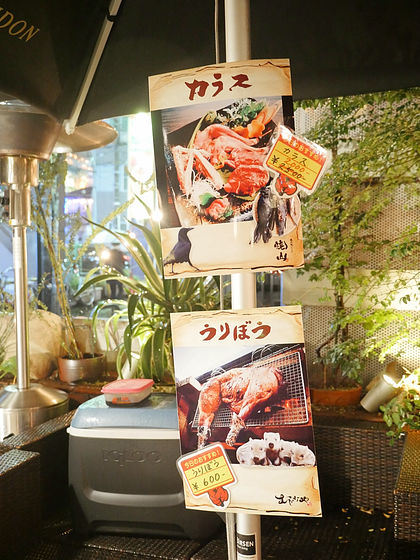 "Crocodile meat" is 1000 yen for small (180 g), 2000 yen for medium (350 g), "Salsa (sausage)" with shibuya beer is 1,200 yen. Besides, "badger's sukiyaki" provided by "Muji Nana" is provided at 1500 yen, "omega sashimi" at 1200 yen.



It was the crow 's chicken wing that started burning in the net. I certify that the black part is a crow.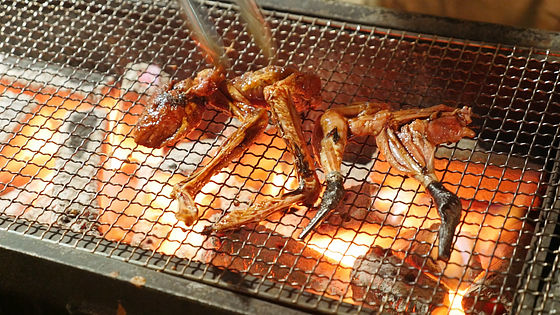 A crocodile's hand and a salusher are also added there, and Jibye meat is baked with Jean Jean having no opportunity to see it much.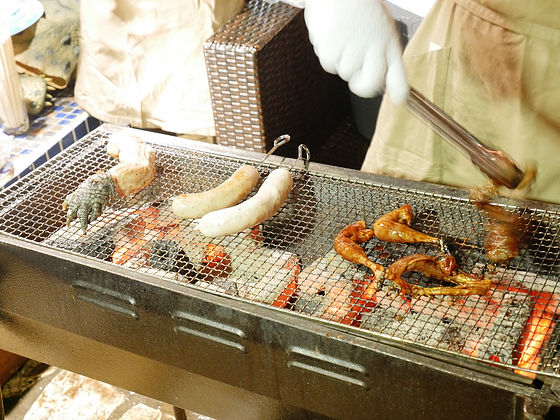 There was also a self-sufficiency play that crocodiles burn alligator's hands.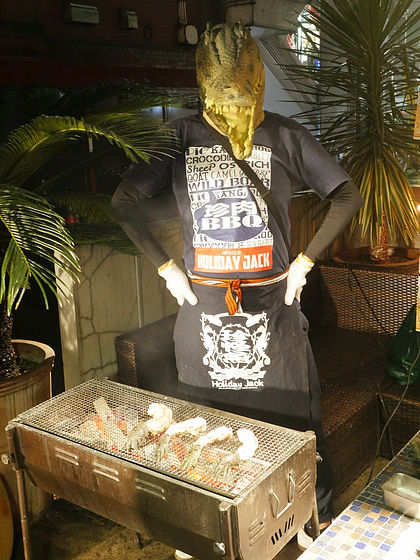 Especially the hands of crocodile have outstanding appearance impact. The following are the size "small" on the left side, the size "large" on the right side.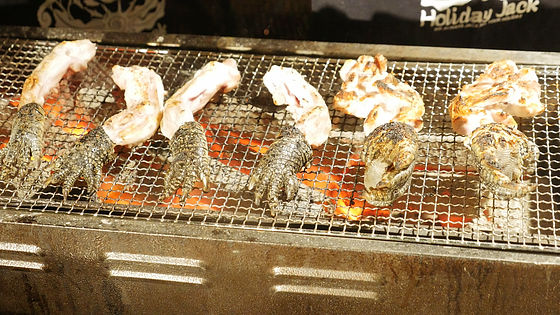 I got the hands of crocodiles and BBQ of crow meat at once.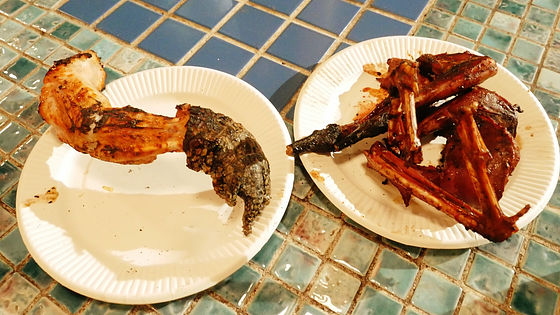 It is possible to experience rare experiences of sharp crocodile hands close-up and scouting.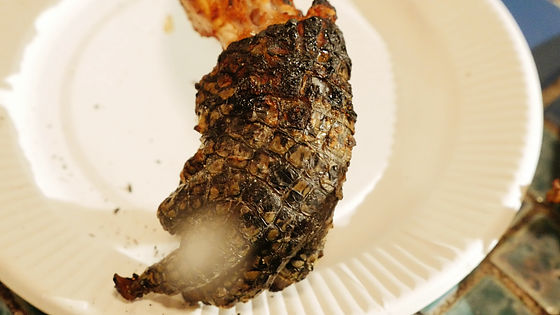 It is a meat of reptiles that you do not usually eat, but you have the courage to eat, but when you try to eat drunk, there is not much odor, a feeling that it is slightly stiff chicken. Unlike the texture like a chicken meat while being creepy, it is juicy and has a delicious flavor.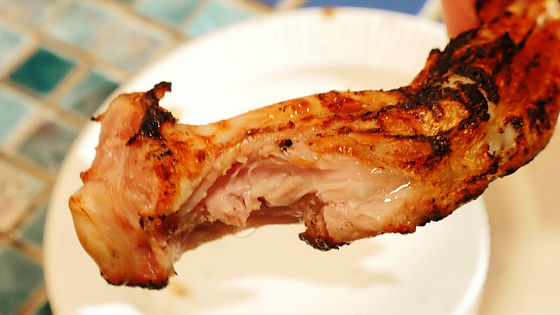 BBQ of crow meat that I sat in under garlic sauce and garnished with seasoning is like this.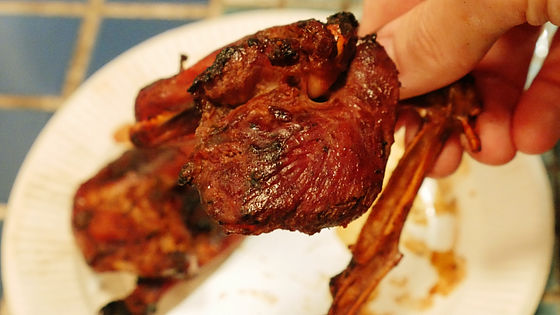 If you also have crow's meat in your hands, the figure of that big black bird will come to mind and come to an end. If you try to eat it with courage, meat quality is quite chewy, but you can feel the taste as chewed as chewy. I might feel the taste of blood and the odor of the beast for a moment, but it was covered with the flavor of garlic, it became BBQ which seemed to be insanely energetic.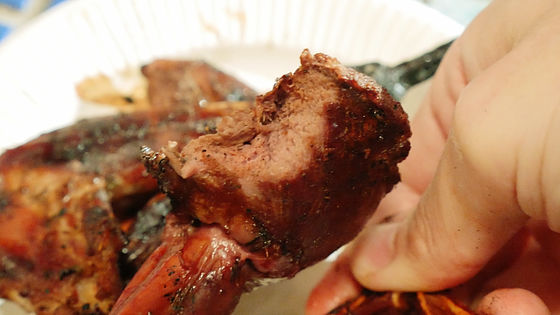 It is like this round barbecue of Urabe who came out last.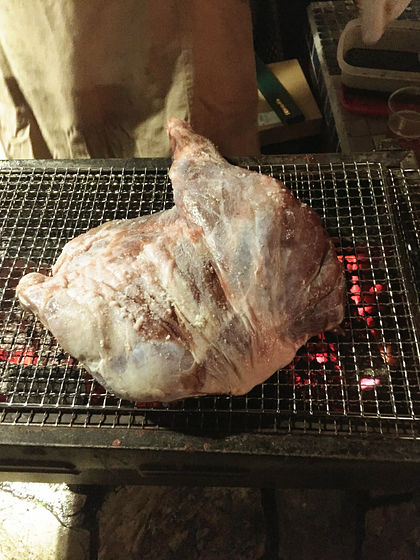 In addition, the back Shibuya Oktoberfest 2016 is held until 23:30 on Friday, October 28, 2016.