Develop "judge AI" judgment with artificial intelligence, shorten litigation time possible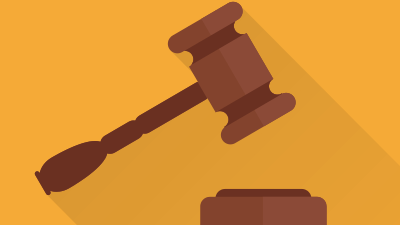 Dr. Nikolaos Alterlas of University College London (UCL) and others have developed "judges" of artificial intelligence. In fact compared with the verdict of the European Human Rights Court, the precision was 79%.

AI predicts outcome of human rights cases - BBC News
http://www.bbc.com/news/technology-37727387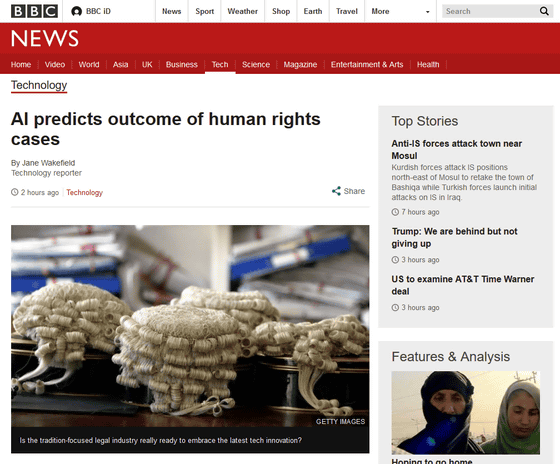 Artificial intelligence 'judge' developed by UCL computer scientists | Technology | The Guardian
https://www.theguardian.com/technology/2016/oct/24/artificial-intelligence-judge-university-college-london-computer-scientists

This is joint research by UCL, University of Sheffield, University of Pennsylvania. The fact that computers will be able to make judicial decisions was a "prophecy" by experts in the 1960s, but this AI is not only a judgment of the law but also a judgment in consideration of moral aspects You can do it.

Dr. Alletras and colleagues, in order to learn AI, told the 3rd article of the European Convention on Human Rights, "Prohibition of Torture", Article 6 "Right to Fair Trial", Article 8 "Respect for Private Life and Family Life Right "scans for 584 published datasets in cases involving three points. In order to prevent bias and misleading, we also scanned "non-infringement" cases as many as the number of "human rights violations" learned. Dr. Vasileios Lampos, a cooperative researcher, wanted to do tests and improvements by using "allegation to human rights court" rather than "published judicial judgment", but that data could not be accessed I mentioned that he used the summary that was published from.

But still, judge AI made the same judicial trial as done in the European Human Rights Court, and we made a decision with an accuracy of 79%. Looking at the results, AI was suffering from judgment in the case where judgments were divided into "infringement of human rights" and "non-infringement" in a similar case.

Already,IBM's supercomputer "Watson"Artificial intelligence "Roth" using the computing power of "B employer" is being "hired" by Baker & Hosteller Law Firm to deal with the bankruptcy problem.

Analyst Matt Jones said that while automating some of the tasks while conditioning that AI still seems to have difficulties in terms of "understanding nuances" it is a big savings in litigation time He told me he has the power.
in Note, Posted by logc_nt