What is the influence that sports games revealed by active players have on professional athletes?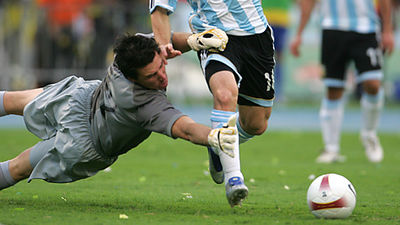 ByClaudio Pozo

There are a number of sports-based games such as baseball, soccer, basketball, American football, and it is one of popular genres in the game. Among recent professional athletes, the number of generations who were playing games in early years has increased, and we are revealing the influence that professional football players have received from soccer games.

How Video Games Are Changing the Way Soccer Is Played - The New York Times
http://www.nytimes.com/2016/10/14/sports/soccer/the-scouting-tools-of-the-pros-a-controller-and-a-video.html

Alex Ii Bobi, a member of England 's prestigious Arsenal FC, debuted with the top league premier league when he was 19 years old in the 2015 - 16 season, and the youngsters of expectations that constantly played in the 2016 - 17 season It is a player.

Iwobi is on the right side of the photo. Speaking of Iwobi as a representative of Nigeria, he is also known as a nephew of Jay Jay Okoca who brought a gold medal to the Nigerian team at the Atlanta Olympics. Although it existed as familiar as a best example as a football player, despite that it is said that despite that it seems that he is actually learning soccer from a part that seems to be modern.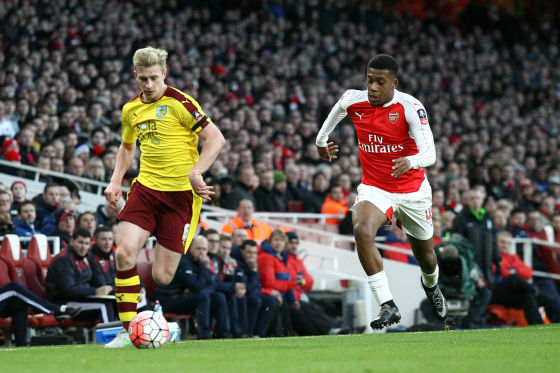 ByJoshjdss

There are things that Iwobi often do when confronting with players he has never seen before in a game. That is to remember how high the competitor in a football game named "FIFA" has not seen before. Iwobi who likes football games says that the information gained from the soccer game is utilized for actual play.

The FIFA series of games is an international headquarters of footballFifaSince it is an official soccer game, teams and athletes appear in real names. FIFA which contains more than 30 leagues and teams of more than 650 in the world has set the ability value led by a unique rating system to a playable soccer player, and if you look at the ability value when you play You can understand the characteristics of athletes such as "Foot is fast" "Dribble is good" etc. Besides FIFA, Konami's "Winning Eleven" football game is also popular among soccer players.

There is also a story saying that Lionel Messi, belonging to FC Barcelona, ​​plays football games for three hours in a youth era or playing with other teammates at an expedition hotel. In addition, John Terry who is a captain of Chelsea opened a tournament with team mate and winning eleven in the day before the season, and Zlatan Ibrahimovic who experienced the victory in the four leagues said, "If young, 10 hours for soccer games There are countless stories that professional football players are playing football games, such as revealing themselves with autobiography that they could play for about as long.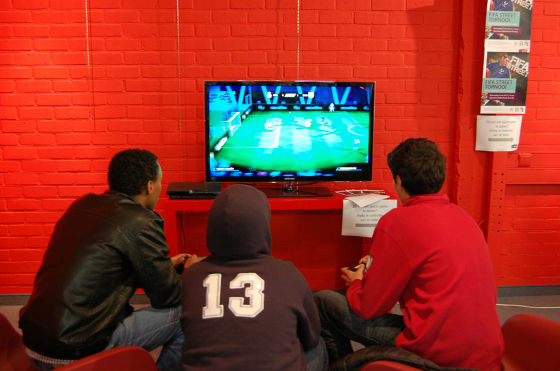 ByBibliotheek Kortrijk

Arsenal's Iwobi players were playing games from a young age, and in FIFA FC Barcelona's Ronaldinho is a favorite player. "Ronaldinho has magical techniques, Ronaldinho in the game will show you the unlikely reality," Iwobi says.

Also, Aidan · McGeady who was liked as Ronaldinho at the same time as Celtic and Shunsuke Nakamura was playing. Ivobi who McGeady saw Elasico in FIFA soon jumped into the garden and practiced elasico. So I practiced the technique I saw in the game and was brushing my technique.

The turn of McGeady player of FIFA which Iwobi played as reference can be confirmed from the following movie.

Turn & amp; Spin (McGeady Spin) ★★★★★ (Tutorial) :: FIFA 15 [PS4 / Xbox ONE] ᴴᴰ - YouTube


It is not only Ibobi who practices what got from the soccer game in the game. Ibrahimovic said the above mentioned "I will use the coping method to the trouble that I see in a soccer game in the actual game", and German national team member Matsu Hummelus belonging to Bayern München said " There may be people who are practicing what they have learned from FIFA "and there are many stories that professional football players refer to playing football games.

FIFA and Winning Eleven are "soccer games that operate players by playing games", but there is also a soccer club operation simulation game "to supervise and operate and manage the soccer team". Among them, "Football Manager" boasts a tremendous popularity. Football Manager has more than 50 countries and leagues and more than 300,000 athletes, players everything about club team management such as fostering youth players, team tactics, dispatching scouts, expanding stadiums, etc. from player acquisition You can play games.

Capacity values ​​have been set for each of the 300 thousand registered players, and the data is enormous. According to one of the developers of Football Manager, some of the club team directors seek opinions from game developers as a reference to which players to acquire.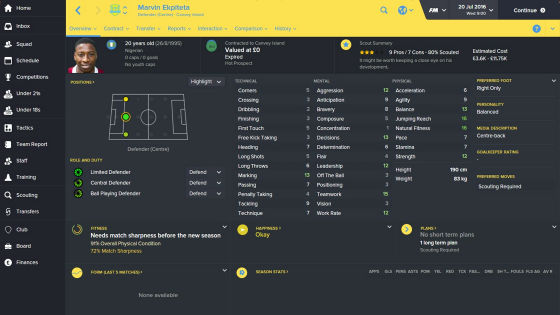 ByCARL SPENCER

Today, many club teams hire data analysts as staff and analyzing everything about soccer is a natural era. There are many data analysts who used to play Football Manager in the past, and many people are influenced by Football Manager.

Not only football but also American football players are players who are using the game for games. Drew Breeze, who belongs to NFL's New Orleans Saints, is playing American football game 'Madden NFL' during breaksinterviewI will reveal it. Breezer said, "Most of the things that happen in the actual game are reflected in the game, and the data in the game is also changing in real time. Playing the game will help many players come, that day will come And I believe that "I said.