Apple reports that the new "Mac" will be announced on 27th October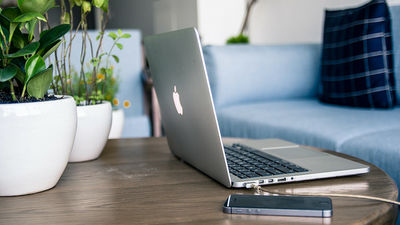 ByTam Tran

It has been rumored for a long timeNew MacBook ProAppearance apparently appears to be on 27th October 2016, and on this day Apple will hold an event to announce a new Mac, it reports several overseas media.

Apple plans to launch new Macs at an October 27 event - Recode
http://www.recode.net/2016/10/18/13323264/apple-new-macs-october-27

Report: New MacBook Pros still coming this month w / USB-C & No MagSafe, 11-inch Air to be discontinued | 9to5Mac
https://9to5mac.com/2016/10/17/new-macbook-pro-release-date-and-announcement/

Apple to announce new Macs on Oct 27th, Recode confirms - The Verge
http://www.theverge.com/2016/10/18/13202638/apple-new-macbook-pro-air-iMac-fall-event-2016

Overseas news mediaRecodeHowever, from a source of information, I got the information that "Apple will hold an event on October 27 and announce a new Mac". Apple has long been rumored to develop "new Mac", and on September 20 the latest OS "MacOS SierraI just released it. Also, AppleHoliday seasonWe do not announce a new product for the new Mac, it is considered to be a good timing to announce the new Mac.

The most influential rumor of the "New Mac" is that the physical function keys are abolished in the new MacBook Pro, and "touch bar" using OLED (organic EL) is installed instead. It is predicted that this touch bar will be freely customizable by users.

Does the next MacBook Pro have a touch bar for an organic EL display instead of a function key - GIGAZINE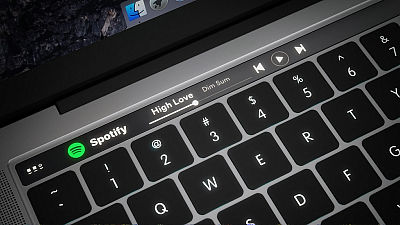 Since Apple announced a major redesign of MacBook Pro in 2012, it will be the biggest change in four years if the new MacBook Pro with touchbar is announced. Various changes such as Retina display and adoption of Force Touch to the trackpad part are seen in MacBook Pro, but in fact it is safe to say that other elements are delayed a lot compared with other terminals There was no situation.

Report on Apple-related news9to 5MacAccording to the new MacBook Pro, it has several other features, it adopts USB-C and Thunderbolt 3, and it is expected not to be compatible with conventional USB and MagSafe as well as MacBook. There is also a rumor that Apple will stop selling the 11-inch MacBook Air.

The presentation will be held around October 27 in Cupertino, not San Francisco.