Interview with Sato Keiichi co-director who made "GANTZ: O" as a movie that even people who do not know GANTZ understand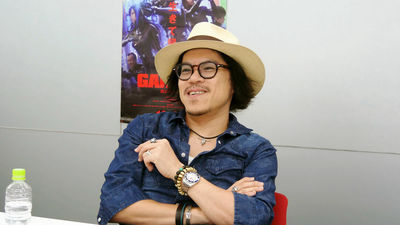 A movie released from October 14, 2016GANTZ: O"Sato KeiichiHe is the general manager.

Mr. Sato is known for numerous works such as "Saint Seiya Legend of Sanctuary", "Black Butler" "Ashura", OVA "Ravage-KARAS-", TV animation "Tiger & Bunny" "Bahamut GENESIS of Shinko" However, I was talking about how "Creators · Sato Keiichi" was born and what kind of role was played at "GANTZ: O".

GIGAZINE (hereinafter, G):
First of all, I am sorry for the topic not related to GANTZ: O, but on September 15 released "Dimentional manloid chartIn the site, PV is released on the site.

"Demental Man Lloyd's Carte" PV - YouTube


In this work, Mr. Sato is in charge of not only the original but also illustrations. To the episode that started in the animation industry which is answered in the past, an interview, etc., "Animator who was a cohabiting person in TokyoAyohiko YamashitaMr.Yuken HikawaAsked, asked Sato's graffiti, invited him to help and learn how to draw with imitation while he was helping for 3 months "...... Was the picture good either from the beginning, or did it improve while I was doing with the look?

Sato Keiichi (hereinafter, SATO):
It was good from the beginning, is not it? (Laugh) Also, was there anything to imitate?

G:
Did you like to draw a picture from a young age?

Sugar:
I liked, I drew a lot of various things. Drawing a dog keeping it, a bulldozer, drawing a tank lorry ... (lol). If I say something like that, I guess I was also drawing Ultraman and other heroes. Just to say clearly, I have not seen much animation. That is because I did not feel like being real.

G:
It means that there is no sense of reality or realism.

Sugar:
Yes Yes. Even children's eyes, like Ultraman or Kamen Rider, the old guys are transforming beyond the cathode ray tube.

G:
I feel like I am here.

Sugar:
Suddenly this week when the fishing village is set on stage and the monsters are caught and cranky, a hero who passes by "Dangerous!" Came and transformed without permission, knocked down the enemy in the other village without permission, brought back and returned home . It is a terrorist in a way, is not it a nuisance? (Laugh). It is also wonderful that decades later I'm doing such work, but I was depicting that kind of fellows pretty well ... but sometimes I was drawing a landscape during my school days I guess it is. I was forced to go to such a competition and said, "There is a memory that got a silver prize."

G:
That is amazing.

Sugar:
It will be amazing! (Laugh) So I think that the picture was good (lol)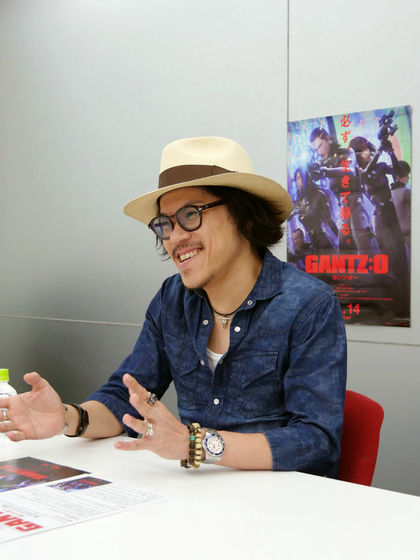 G:
From that state, what did you learn by looking at it?

Sugar:
"Impressionistic imitation" mimics the picture of Yukiko Hikawa, the teacher of the world of animation. I was doing character design and being active in the front line, so do not you feel like you are getting better when you imitate it? Words are different when a manga artist 's assistant says "looking at the picture" of his teacher' s picture, but I think that it is similar to gradually becoming like a shadow warrior after taking a picture.

G:
At that time, was there any point that I was careful about to improve my skill and what I was trying to do?

Sugar:
There is an angle that you do not usually draw. I usually look for places that are easy to draw. "When it is just in front it is boring, so let's make it like this angle", drawing from a low angle, drawing a person who rounded off his back with a true bird's-eye view.

G:
I do not normally do it.

Sugar:
At that time, Mr. Hikawa said, "Why do not you try doing because you have a seat?" When you truly go out in a mood-feeling, you can see where people roll or something that you never drew It draws. Since it's time now, to be honest, there are ten in the studio, and none of the ten people is good. But in that there is still someone who is "a good guy!" Mr. Hikawa who I thought was a master can obviously draw any angle of the character. Especially, it was fun to draw without seeing things. For example, without looking at the design of the character, "Fuffing ♪" is stating while looking at my face. This is amazing, you can get some money (laugh)

G:
Sure it is true (lol)

Sugar:
When I go to my sister 's shop, I can say "Wow, you can draw", and draw "Fuffing ♪" like "Wow, nice!" "This is nice! It is the first time I thought that this technique would make fun in my twenties."

G:
I see.

Sugar:
I see, I am satisfied !? (lol)

G:
Because it was a very specific episode.

Sugar:
Really amazing! I felt it. "I thought that I would like to imitate this, as the master tells me not to draw while looking at the pictures, but to draw on the paper what was converted in my head."

G:
Indeed, it is such feeling. In the story of a picture,city ​​HunterAt Sato's TV special "Good by my sweet heart", Sato is in charge of character design, but fans tweet that the original picture was reproduced and it was really good I saw that it was.

Sugar:
Often looking into such a place ... ... I'm scared of the net (laugh) That's right. at that time,Tsuji HojoMy teacher told me "Will not you be an assistant?"

G:
eh!?

Sugar:
After the preview was over, Dr. Hojo designed "Sato designed it. If you really hit the animator, please give me an assistant at my place" (laugh)

G:
How awful it is ...! This time, Mr. Sato is titled "GANTZ: O" with the title "General Director". In the first place, what was it that the general director was doing?


Sugar:
...... What should I do?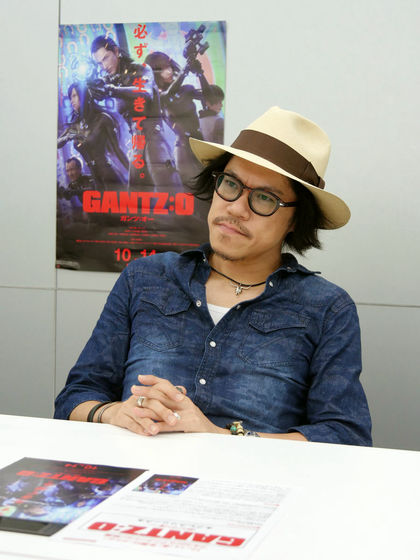 (All lol)

Sugar:
Everyone think so. I also asked "First, what should the general manager do?"

G:
Then the answer is ...?

Sugar:
"Please do the overall coach" (laugh)

G:
It looks like such a Zen question (lol)

Sugar:
I was wondering what I should do, but to make a movie of GANTZ, it was meant to "direct you at the digital frontier production site". Director Yasushi Kawamura asked that the film director was the first time, although the CG work has been making games and commercials. Perhaps it was probably because I was told that "I was finished using the digital frontier systems and techniques" and I was the coach. I went over to scenario development and script creation, going to a location hall, drawing a storyboard, editing, doing credits but doing sound director.

G:
I see.

Sugar:
The previous"Saint Seiya Legend of Sanctuary"Is different from the making method of Digital Frontier this time because the long-established Toei animation made things of full CG spec. The system that Digital Frontier says, "Create a motion capture using a suit actor and finish it" system is accumulated among Digital Frontier, so I have to trust it. As animation is "Pixar like", the feeling that the animator is posing for the character's figure with a pose is a CG movie with hands, but in making a thing that is not this preference, Naturally, I thought about utilizing Mr. Digital Frontier's expertise as it is, and Mr. Kawamura got it together.

G:
I just told youInterview at the time of "Saint Seiya"Is posted on Toei Animation's website, "The tempo of the play of the 3DCG character is better if it is faster than the actor's actor.If you record with the motion capture the performance of the stage actor and apply it to the 3DCG character, I guess it would be better to have it perform at a faster tempo than the sensation ", but how was this time?

Sugar:
In this regard, I think I had done it. As for the part where the space becomes chilly, the opinion that please make it minimum, said Bang Bang.

G:
How did you come up with the story saying "Please do GANTZ: O general manager" this time?

Sugar:
In the end of the project of "Saint Seiya", there were some trailers in the world, there was a story called "do it" from the producer side. There are not so many people who are directing what life-sized CG movies of real proportions are like in Japan, and there is not really anyone doing "full-length full-length CG".

G:
Is not there so much?

Sugar:
Shimazu AramakiThe director "Captain HarlockIf you are going to find out, "If there are some people, but if you are going to do heroes with action things ... ... Sato director!" Would not it be? I am puzzled, I wish to take a drama romantic drama, why the action will continue ... (laugh)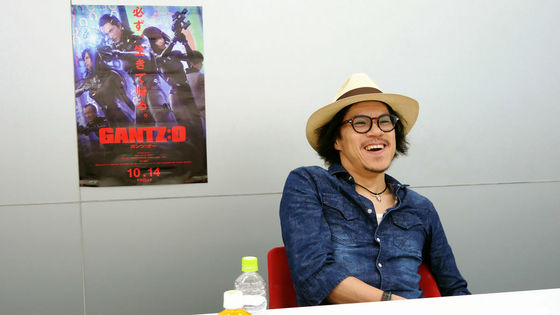 G:
I see.

Sugar:
When I become "I will do the action", the customer says "When Mr. Sato shoots it will be like this". I wonder what "type of type" is to say is that it is a type of something, "In Sato's film there is such a type," I think that there is also a sense of security for this, but I I always want to break it.

G:
I want to make it more different.

Sugar:
But, it is the ego of the creator, which obviously smells. Even in the position of "general manager" as in this time, it is "being part of the audience may be difficult to understand this part" against what you think of "not being your own rhythm" on the tempo of the video or composition, I want to say something. When you let the director take such kind of things, it becomes increasingly usual pattern. Is it good or not? It is a dilemma (haha)

G:
Indeed, although it is sought after, it seems like ......

Sugar:
Since I am a general director, I think I will see the work with a more producer-oriented perspective.

G:
With a touch I felt a little more.

Sugar:
Originally I did not read the comic book "GANTZ" in real time and when I was called out at this project, I grasped "GANTZ is such thing" through the whole GANTZ volume. Of course, I was watching live-action photographs, but it was the first time I read all the comics from the front. So I thought that it was "I see," and I thought that "What is GANTZ?" In myself, or I thought that I should shape what I thought as "GANTZ?" All the staff are GANTZ fans. As Kawamura is already a fan of GANTZ, he is also a person who made a pilot film by raising his / her own hand. That's why I thought that it might be blowing because of my fans, so I decided to ask Kawamura-kun to tell me "Why is this part of GANTZ like this?" "It's because it is like this!" "It's so ... ...." It will be an exchange, but I thought that it is scary to see the "GANTZ" in the movies the same feeling, so I'm more serious It is better that it is better to understand by the sequence of cuts of a movie rather than explaining by words. Since it is a film director, it is how much I can think of by myself and how much I can plug into the movie of GANTZ.

G:
Is not it an enthusiastic believer of the original or not just the fans, but did you think about making people thinking about "GANTZ" for the first time?

Sugar:
That's right. Tsutomu Kuroiwa of the scenario writer also says "I like GANTZ!" So it is a nice set up from the people surrounding the work called GANTZ. There I am away from home.

G:
It is a feeling that I was thrown in the middle with that.

Sugar:
In making a movie, it is a strange way of saying, "Do not make" fan movies "but" movies ".

G:
There is something like original like Sato himself putting out a plan by himself and there is an original like this one. In the case of an original document, is there anything that disturbs the viewer for the first time as before?

Sugar:
This is a "theme". What is the meaning to release, not autonomous, towards the timing of the world that the original authors shape what they are told, and to the public? I make a theme when I supervise.

G:
What kind of theme was made this time?

Sugar:
As long as I do not comment it will not appear in the world, thoughI do not have time to think"about it. "GANTZ" is also the same in the world, but suddenly you have to survive with being burned into an absurd world. When thrown into such a situation, it will be "what do you mean?" But when it is blurry, people who are wearing black suits will die as they are absolutely targeted.

G:
I'm dead Bang Bang.

Kato is thrown into a situation unknown to himself irrespective of his will.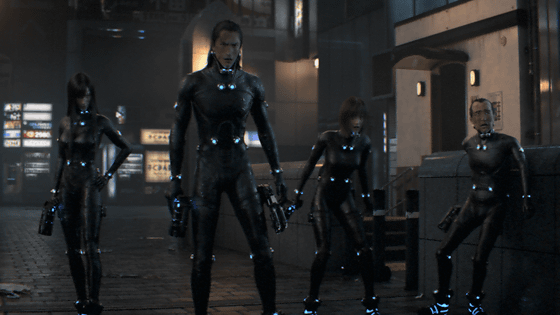 Sugar:
In other words, "I have no time to think". For example, while you are not a news photographer, "If you have a camera you can take a picture" suddenly being thrown into a conflict area, while thinking "that's what people are like, what is ... ..." Whether the hypocritical consciousness that I want to help with a lumpy child is wonderful, is only watching, or just watching ...... It surely is that kind of thing.

G:
I see.

Sugar:
As the first sense, "GANTZ" has various kinds of things, such as those carried by that character, but I thought that the viewpoint is objective somewhere. Although the mysterious thing called GANTZ is not God's eyes, I have been watching these people very objectively, I felt that someone is sitting on the sidelines in that is. I think that it is a gunzball, but the work and the world itself seems like a fire on the opposite shore when there was a case. "I will not come". There are circumstances in the net and so on Twitter as well, but there is irresponsible feeling that it will be OK if you do not have any face or location, but there is also the possibility of killing that person if you make one mistake. Mr. Oku something that I draw in various manga in the past 20 years, what I am depicting in the present progressive form, that the world is cold and objectively watching somewhere in absurdity and violence You are in shape. Mr. Oku is the same generation, but when I was having a meal, why did I do the image and where the teacher became a cartoonist, there were obviously similar thoughts.

G:
What is it like?

Sugar:
When I was a student, I saw an entertainment movie and thought that I wanted to express it. It is a manga in Oku sensei, and in my opinion it is an animation or a drama. I think entertainment that I visited the world in the 1980s was amazing. Speaking of music, our times are western music. As a flow, first of all, Western music, then a band boom came and a visual band came out ...... Although it is a feeling that .... When we first saw British and American pop charts appearing steadily, Japanese "Kayo" There was a scene that it was driven away. I was thinking that I would like to take PV and others, I wanted to make it, I entered this world and learning animation, I thought that it was easy to take it as a PV or video form. In the music clip in the UK pop chart, there was a thing like taking a person with the technique called RotoScope, drawing a face of Bandmann and changing its shape.

As a PV using RotoScope, the one with a particularly high profile is a-ha's "Take On Me".

A-ha - Take On Me (Official Video)


Sugar:
I also thought that it would be possible to include including such things. Anyway, in the 1980's, "alienThere is, "Back to the FutureIf there is, "Superheroes"BatmanThere is, or I am a favorite movie directorTim BurtonYaRidley ScottI came out, "Hollywood movies are amazing" and I think that it will be "to make it."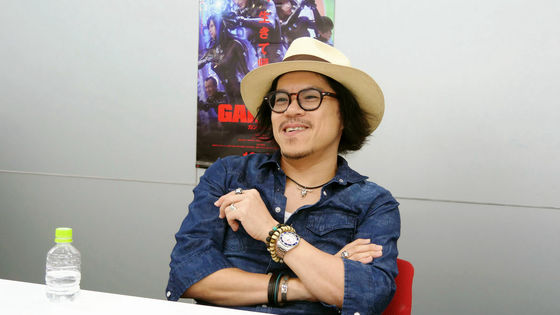 G:
Like "I want to make something like that!"

Sugar:
Yes, anyway, I think that it was a generation that I thought "I want to shape it into the world". It is probably a lot of creators who are about 50 years old from the late 40s now. Speaking clearly, it is "generation longing for horizontal characters".

(All lol)

G:
Horizontal letter (lol)

Sugar:
Even "industrial designer" or "fashion designer", whatever it is, I long for my occupation in horizontal letters. I think that is because the world has become a bubble after settling through the period of rapid growth, and because the students are only looking at things that are sparkling. Naturally there are hungry parts. Seeing the seniors or the top people eating good things, they are called "you a bit coming," followed by a bubble while thinking that "we will become someday too!" It was gone. And when I and Professor Oka become the side to make shapes like this, I think that it is a theme to see objectively.

G:
In the story that various things in the 80's led to "making it a maker", in an interview received in 2014, "I was watching foreign movies and overseas dramas favorably from the latter half of the 1970s" Although there was something concretely stuck to this work in the mind, although it was.

Sugar:
I will supervise "TIGER & BUNNY" and it will be said that "I like buddies", but until then I was recording a video to video as a junior high school student "CHiPsIn Japan, there is a drama named "Shirobi yuu John & amp; punch". It or "Knight rider"That is," Buddy "of a car and a human being.

G:
That's how it seems, that is true.

Sugar:
It's a partner. A car with AI with K.I.T.T. and Mr. Michael says it faces hardship every time. I liked that kind of thing.

G:
I see. When asked about how to make a work in an interview published in the July issue of Animage 2015, "It may be a level of incorporating something that I admired into my work a bit while watching from my childhood However, this "longing thing" is exactly like the work I mentioned right now.

Sugar:
I agree. Everyone is happy something overseas drama at the time.

G:
Happy?

Sugar:
We are doing parties at the weekend, and while we are saying "difficult cases", the club is dancing so much that the hero covers the chest at a place like a discotheque in those days. So, although I'm doing a spontaneous swelling that I fell in love with her, I get wrinkled and confront the eyebrows when the incident happens.

G:
It is a terrible gap.

Sugar:
It is an amazing gap, but it was fun and interesting. "Why is it so free?" Even in a salaried worker, even though the stock price is said to be something like a drama whose work is the theme, it is a secret meeting behind it. I thought it was really free. Cheating is a Japanese drama, that is, if you are affair, it is a muddy. And those who are watching dramas like those who like them. But, the overseas drama is not shabby, it makes it dizzy.

G:
Freshly.

Sugar:
While going to the club and saying "Yay!", When the siren rings, it goes out even if she puts her "Oh, that's the case!" Jumping from a building to a building or doing something like "Jump there?" And going to the next scene will do actions like shooting a bang bang. I go back home at a tattoo and open the refrigerator and complain. (Laugh). Such is good.

G:
I see. Also, although I showed gesture still now, in other interviews I saw a story saying that there are times when I may instruct by gesturing "movement is like this". Were there such instructions even when "GANTZ: O"?

Sugar:
"GANTZ" has no gesture, there are actors and those will perform (laugh) However, as Kawamura's director of Digital Frontier, you can make a theatrical stand when you take data from suit actors When I was doing, I did something like "I better take this picture". However, in the case of a work that does not take a capture, I do all my own motion and take it with a camera. I set the cameras around three places and have them spin a long time and I tried to do how many scenes to how many scenes. So, the animators says "how". The role of the girl, for example, "I am going to do Mr. ○ ○, but this feeling of ○ ○ is this, is not it?" So, "I feel bad when I do it, but please convert it to a girl" (laugh)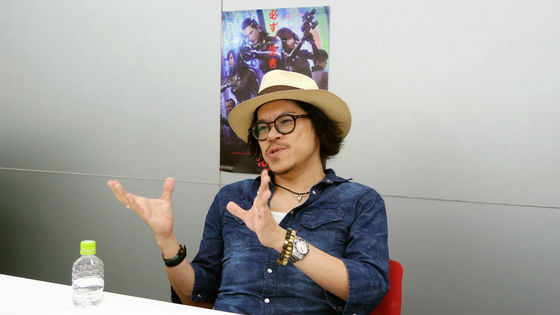 G:
It is like animation version motion capture.

Sugar:
It looks so. But, it is reference acting only, there are many places depending on animators.

G:
This time, I was involved in movie making in "GANTZ: O" in the position of general manager, "I thought it was an issue so far but could not have cleared this time," or it turned out to be " From next time, when you make your own original project, is there a part about this neighborhood? "

Sugar:
Well ... did you notice that "GANTZ: O" is the full story as a night scene?

G:
To be told, it surely has been night.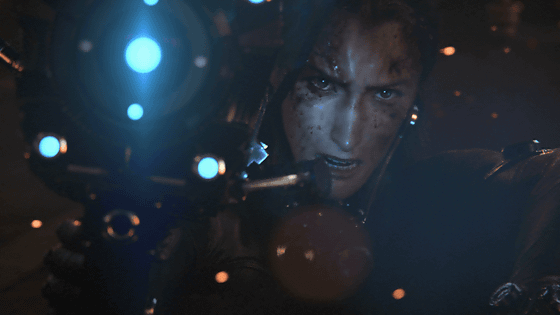 Sugar:
I never made a movie of a night scene and I thought from the beginning that it would be a feeling of pressure to develop 90 minutes in the night scene. I wonder how you do not get tired of it. There is a feeling that it is managed somehow. At the beginning, there is an orange color in the entrance of Aban. It is the design of Amber as we say. The feeling of candy brown comes to the ending in Hollywood movies and so on. Even if there is a battle in the sunset, even if something resolves or even a love scene. When you go to such a candy brown warm color world like Orange, everyone will be saved. So, at the beginning, I thought "This is awful, this is a night scene ... ...."

G:
I see.

Sugar:
Even when making a scenario, I will try to trick any work into the fictional world in less than a minute. So, I hope to start from panic as much as possible this time. Since "GANTZ" itself is already like a panic in the first place, trying to make a mechanism that the camera enters into the panic. At that stage at the top of the screen is Dokkan Dokkan, I imagined that there was no pitch in the head, and I went to Osaka to try to make the station premises slightly brighter next time I go in Then I thought that I should make it a blue-hued world called Cyan. What is it, as you shake your color in a direction that is not a warm color system, your feelings become unstable, so design the unstable scene as "around here." This is saying something like a little professional (lol)

G:
I am very convinced if I recall the scene.

Sugar:
Do not let it go on a peeing time and keep it, while pulling the psychology of people with this color balance. At the moment when the movie is inevitable, the physiologically "strange to go to the bathroom" is a strange evil. But I think that I do not want to have "to endure" after all, at the point, for example, if it is a work that a child would see, suddenly put a comedy in and put on a romantic pattern Make time to organize your head. If it started with panic, I would like the customer who is watching in around 30 minutes to organize the situation. I thought that kind of thing is difficult at first, but I think there might be a brute force, but I wonder if I could have it.

G:
I see.

Sugar:
The problem is ... ... I thought "Do not become homework", I complained about being as low as possible to the field team as much as possible, but I complained about objective drawing, mob and crowd anyhow There was a thing to put it in and want to be established as a panic movie. However, even if it is a live-action picture or an animation, the scene that incorporates the extra is disliked because the calorie is high. I wanted to do more there, and if I do something next time, "There is such a way of doing" is inside me.

G:
In the story of the past, there was a remark saying "I want people to draw sub-characters and others a little bit more," but it seems like that Mob version.

Sugar:
Mob version (lol) I do not know if it is a Mob version, but it's okay.

G:
I see. Thank you for this time.

GANTZ: O | Gantz: Official Website
http://gantzo.jp/


© Hiroya Oku / Shueisha · "GANTZ: O" Production Committee