Started at Starbuck 's tea brand "STARBUCKS TEAVANA" nationwide store, I tried the first "Yuzu Citrus & Tea"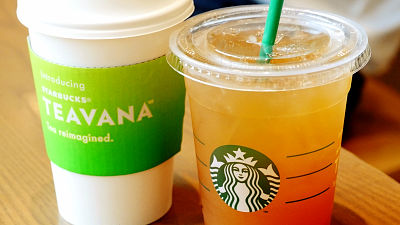 Starbucks tea specialty store "TEAVANA (Tea Bana)"Began selling in the United States from 2013, a brand that is challenging the new concept / culture of tea in a way to blend various tea leaves with fruits, flowers, spices, herbs and the like. From Monday, October 3, 2016, the development of TEAVANA began all over Japan, and as the first step, it combines the pericarp of domestic yuzu with various citrus fruits including pink grapefruit "Yuzu Citrus & TeaAs it was said that it was offered, so I went to the shop and drank it.

STARBUCKS® TEAVANA ™ | Starbucks Coffee Japan
http://www.starbucks.co.jp/cafe/teavana/

Ice Yuzu Citrus & amp; Tea | Starbucks Coffee Japan
http://www.starbucks.co.jp/beverage/tea/4524785302822/

STARBUCKS 'new TEA world "STARBUCKS® TEAVANA ™" will start rolling out in Japan, will begin selling on October 3 (Monday) ~
http://www.starbucks.co.jp/press_release/pr2016-1894.php

Arrived at Starbucks.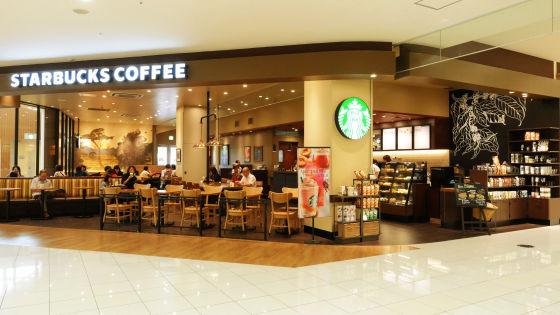 There is a picture of 'Nectarine Peach Cream Frappuccino with Tea Bavaroa' which will be offered from October 3 at the shop, but there is no indication about TEAVANA, if you thought '?' ...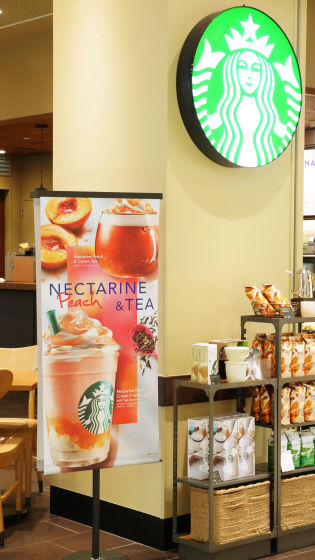 It was appealing on the counter and in the shop.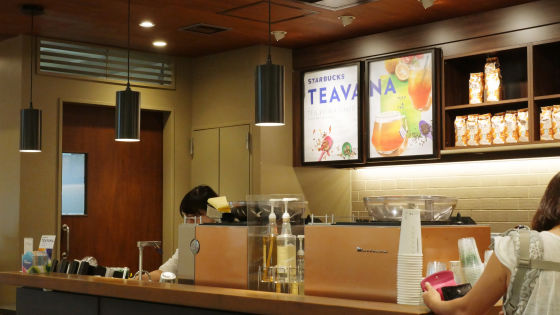 That's why I ordered Yuzu Citrus & Tea's hot and ice cream.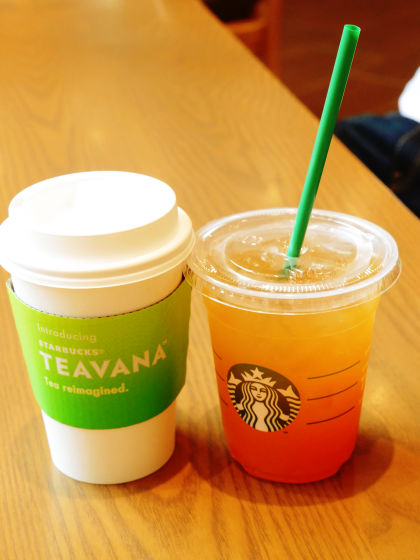 The plastic cup containing Yuzu Yuzu citrus & tea contained letters of "TEAVANA" which had never existed before.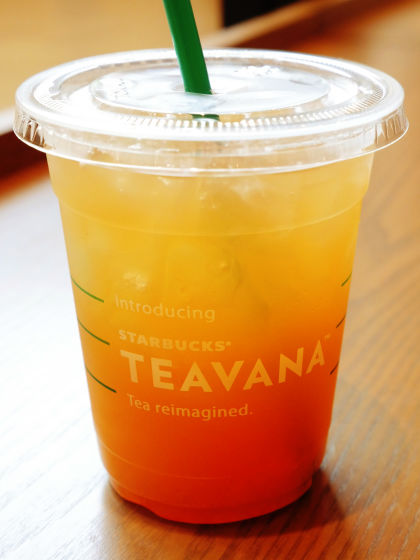 Drinks are slightly yellowish to orange gradation, and appearance is also beautiful.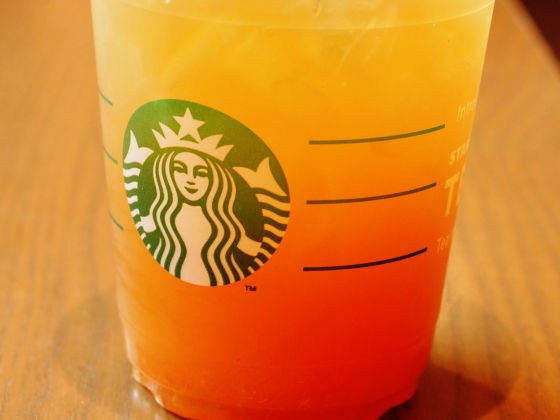 When I lifted the cup, peel and flesh were accumulated on the bottom.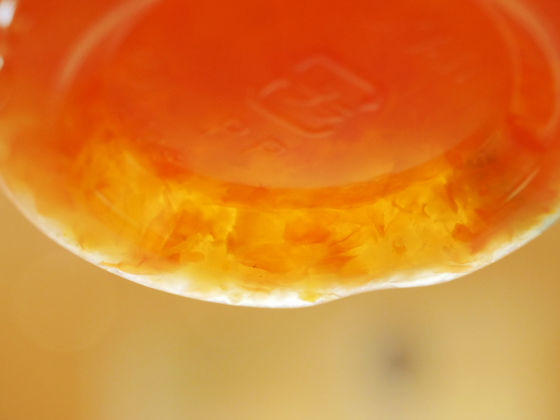 When I drink the citrus & tea of ​​ice, a slight acidity is felt and the fragrance of pink grapefruit and peach drifts through my nose. Black tea is used for tea leaves, the smell of black tea is mixed with the refreshing citrus scent and it is very gorgeous impression. There is a bitter taste and flavor of acidity and yuzu from flesh & lemon peel accumulated at the bottom and it is "Tea Beverage enjoying with five senses", but surely you can enjoy using the eyes, tongue, nose full It is like a drink.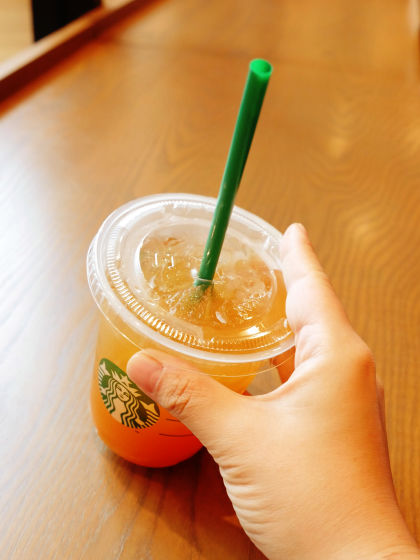 Next, I will drink a hot citrus and tea. The cup holder is green and has the logo of "TEAVANA" in it.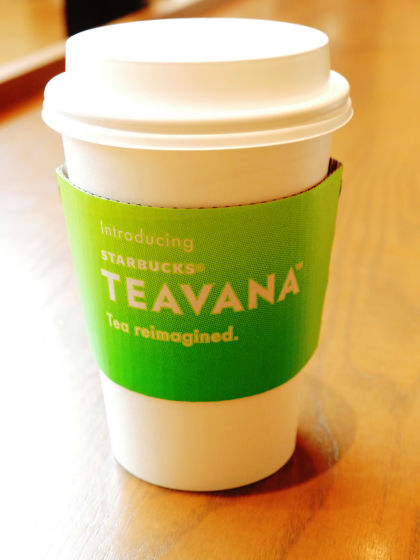 I opened the lid. Unlike ice cream, tea leaves of English breakfast tea are immersed in drinks like warm Yuzu juice.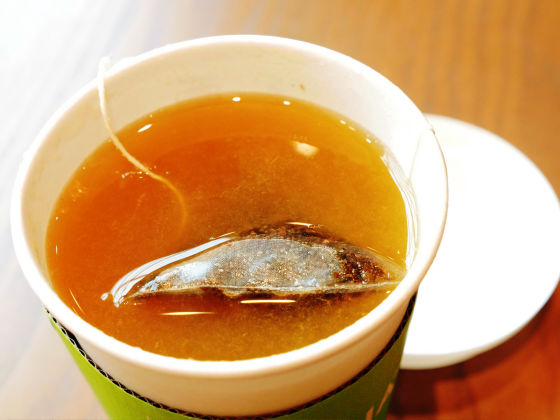 When I tried drinking, the sourness of citrus felt all over the mouth, and it was finished differently from ice cream. It is like a lemon tea with a slightly sour taste, astringent taste, increased glamor because of the difference in tea leaves.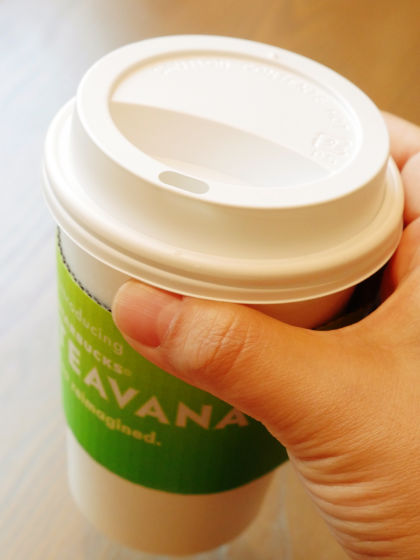 It seems hot peaches and grapefruit pulp and lemon peel are contained, but the presence of peel was more conservative than ice.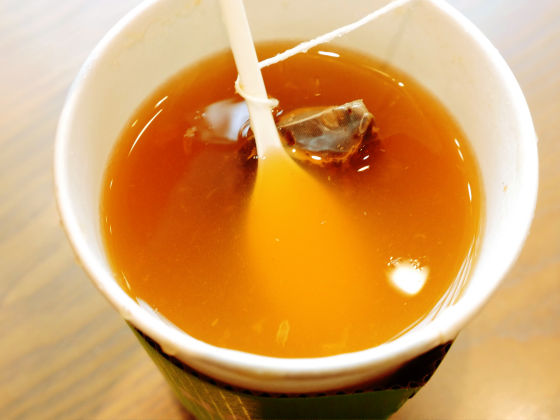 For Yuzu Citrus & Tea, Short Size is 390 yen without tax, Toll size is 430 yen without tax, Grande is 470 yen without tax, Venti is 510 yen without tax.