The world's largest music streaming service "Spotify" finally arrived in Japan, how to register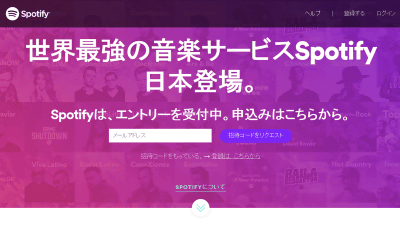 "Music streaming service" used by over 100 million people worldwideSpotify(Spotify) "was finally announced on 29th September 2016 that it will start service in Japan as well.

The world's strongest music service Spotify Japan appeared. Request invitation code
https://www.spotify.com/jp/invite/

Spotify is a service that can enjoy music streaming by free or subscription system (monthly system). Spotify, which was born in Sweden in 2006 and started service in 2008, is a free user with over 100 million users, pioneering music streaming service pioneering users who subscribe to more than 40 million users even subscribing to subscriptions It is existence.

In service provision in Japan, it is said that services will be started with entrance system that first limits the number of people. The plan has two plans, "free plan" which is available free of charge and displays advertisements, and flat rate "premium plan" (no advertisement) with a monthly charge of 980 yen (tax included). In Japan, more than 40 million songs including J-POP and J-ROCK are offered, and iOS applications and Android applications are prepared for smartphones, as well as playable on PCs and tablets.

Application for smartphoneAndroid versionWhenIOS versionIs provided. This time I installed it on the iPhone and tried entering. Go to AppStore on your device and tap "Get" to proceed with the installation.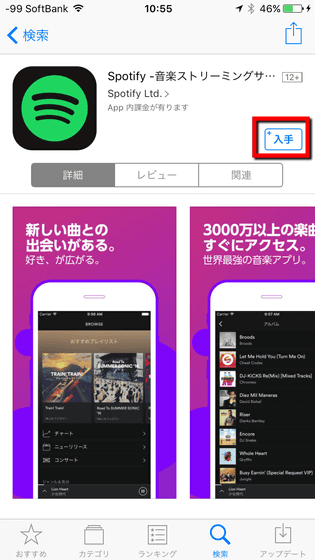 When installation is completed, tap "Open" or tap the icon on the home screen to launch the application.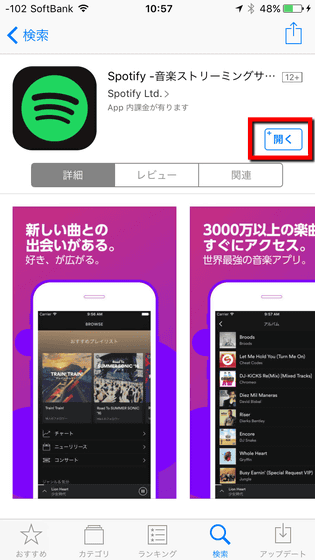 A simple function introduction of the application is displayed on the application start screen. To enter it, first tap "Register" at the bottom of the screen.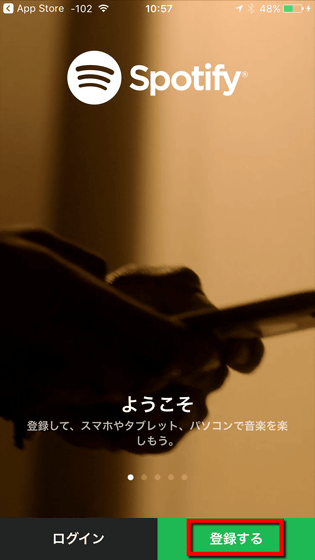 Since you need an invitation code to register, tap "Request invitation code".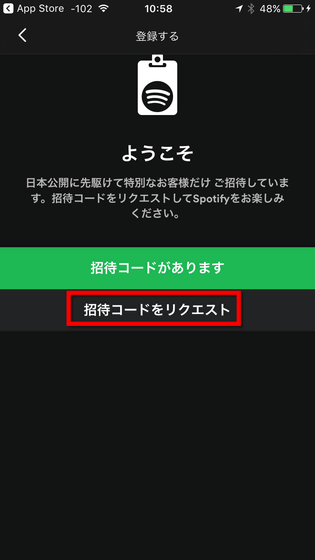 Enter your e-mail address and tap "Request invitation code" ......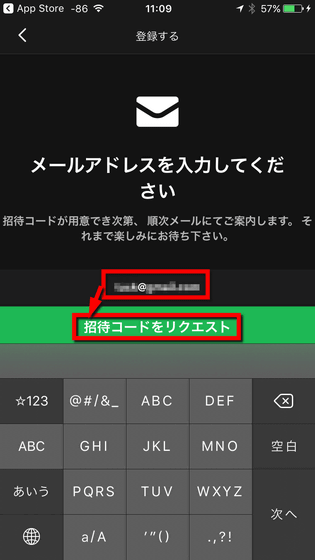 "Registered in the list" is displayed and registration is completed. It is said that invitation codes are issued only limited number, and it is said that e-mails will be sent in order as soon as they are ready.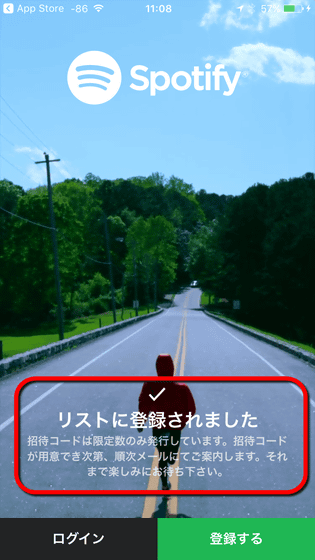 Even on the site for PC, it is made to be able to do entry.

Request invitation code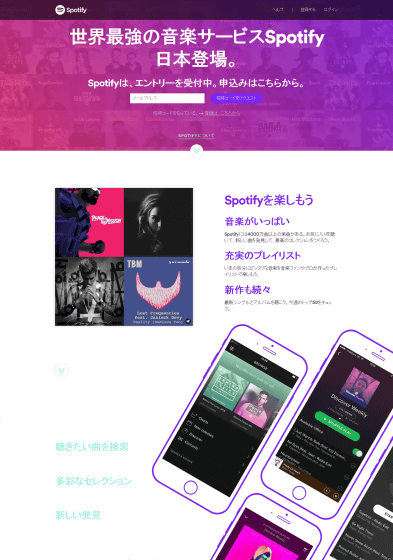 Entry is easy, just put the mail address in the column at the top of the page and click "Request Invitation Code".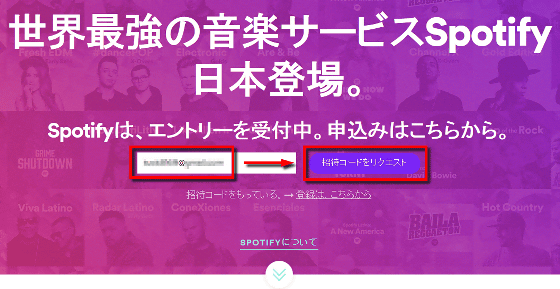 With this, mail is sent when it is ready.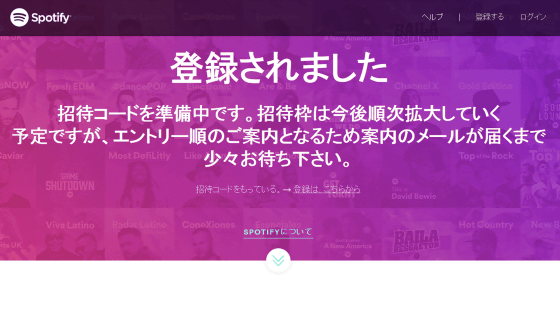 By the way, the item you enter after the invitation code arrives like this. It seems that it is also possible to register using a Facebook account.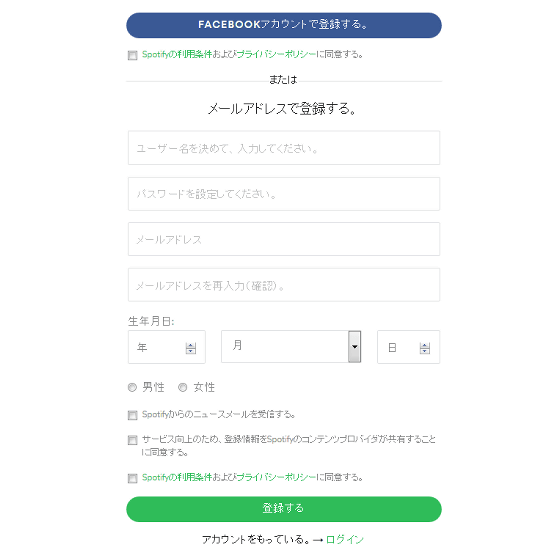 When providing services in Japan, it is said that the "lyrics" function that can be used on mobile terminals is introduced in Japan ahead of the world, and it is also possible to enjoy songs while watching lyrics.

In the case of "Spotify Free" which is the free version, advertisements are displayed on the screen, 15-hour on-demand playback is possible every 30 days with a tablet or PC, and for smartphones, by artist / album / The songs are always played by shuffle by playlist. With "Spotify Premium" paying monthly fee, advertisements are not displayed, you can listen to your favorite songs in any order, and you can play offline and skip unlimited. Also, sound quality can be played at "320 kbps" classified as high sound quality in MP3.

At the time of posting this article, it seems that there are few cases that are actually available yet, but it seems that users who can use it from now on will increase.