A bad posture badly affects both mental and social as well as physical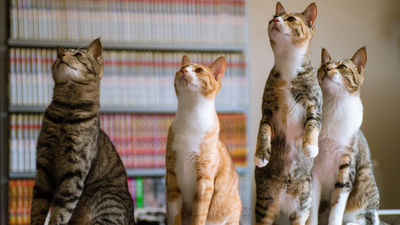 ByAkimasa Harada

The desk worker will sit over most of the day, but the New York Times point out that bad influence appears physical, social and spiritual when sitting bent forward.

Posture Affects Standing, and Not Just the Physical Kind - The New York Times
http://well.blogs.nytimes.com/2015/12/28/posture-affects-standing-and-not-just-the-physical-kind/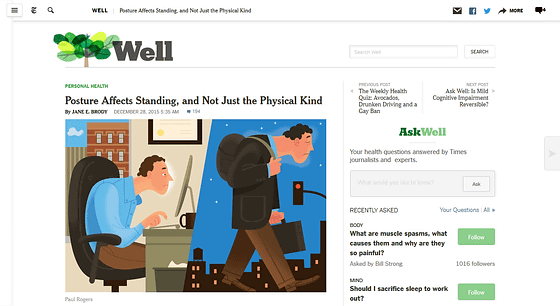 75% of the workers living in developed countries are doing work while sitting and having been sitting for hours after work has finished, they will be sitting almost all day. BritishResearch results published by Sheffield · Hallam University and othersThen, it is reported that those who sit or keep standing without changing their posture will become low back pain coming from a bad posture.

This is called "text-neck" by a spinal shiatsu therapist Doan L. FishmanRepetitive Overdose DamageIt is caused by lowering the gaze all the way to operate the electronic equipment, it will develop by muscles tightening from the back to the neck. Together, the TMJ syndrome with symptoms such as difficulty opening the mouth may occur.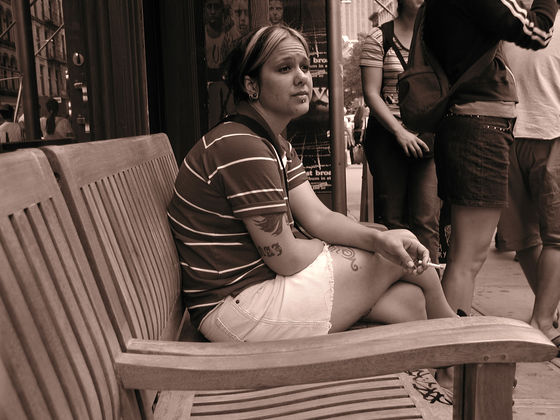 ByCturtle 22

In addition to the results of research that walking with forward bending posture reduces vital capacity by 30% has been announced, bad posture like premature bending and life without sitting pressure on the abdominal organs to normal digestive absorption and intestine It has also been pointed out the possibility of decreasing the activity of the function. A woman with a bad posture walking with dropping a shoulder is said to have a higher likelihood of being burgled than a woman walking with the spine stretched outresearch resultThere are also various negative influences attached to bad posture, such as existence.

As a way of improving the living attitude like this, The New York Times says, "When looking at the PC you do not lower the line of sight while watching the screen" "Hands-free earphone to hold the smartphone above the shoulder We use a method such as "to use". According to Nick Shinfield, a physiotherapist of the British, conscious effort is necessary to improve posture, it is necessary to modify the unbalanced muscle by repetitive muscle training and stretching about. For example, if you strengthen the muscles of your buttocks and the extensor muscles of your back, you can improve your bending posture.
in Note, Posted by darkhorse_log