Taste of "Beef Suki Kotama" Taste of Marugame noodle eating potted udon with a sweetly boiled beef sukiyaki review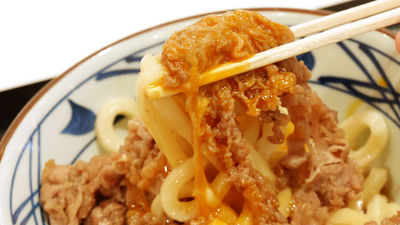 Put 120 g of bovine sukiyaki on boiled udon in boiled water and eat raw eggs togetherBeef tender kettle ball"Has appeared as a limited-time menu of Marugame noodles. I went to eat with Marugame noodles actually whether it was a bit different from udon to eat sukiyaki 's shark.

Seasonal Limited Menu Beef Plow Kotama | Sanuki Kaeda Udon Marukame noodle
http://www.marugame-seimen.com/new_menu/

Arrived at Marugame noodle.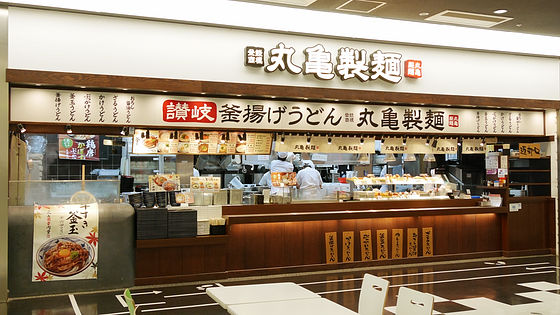 In addition to "Beef Plow Kamajo", there were also "cattle plowing". When ordering it was not cooked beef, but we started to bake together raw freshly cut beef. It takes a few minutes after ordering, but it seems that you can eat one freshly made sukiyaki at any time.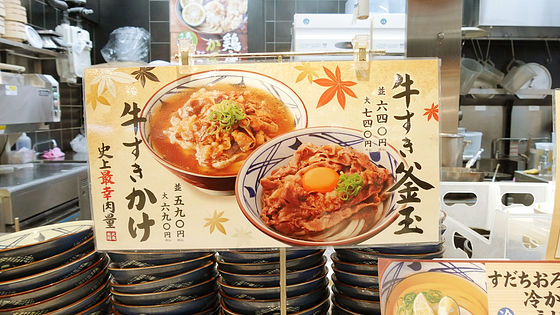 That's why we received a beef tenderloin which looks like this.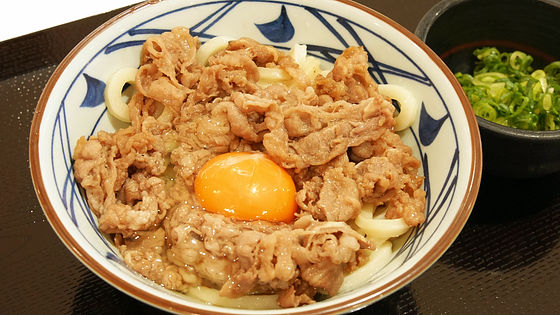 Plenty of sukiyaki meat is filled with udon. The raw egg on top is deep yellow, and it looks like fresh ones are used.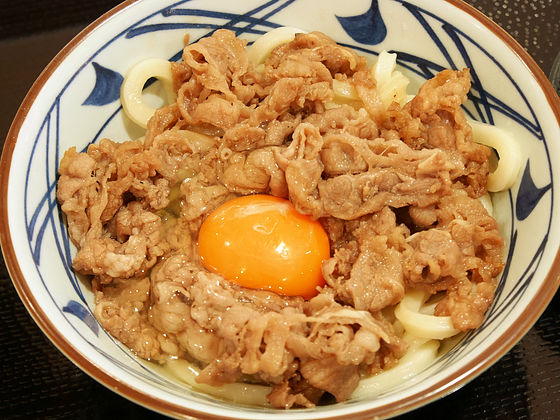 First of all I try to eat it from freshly made sukiyaki. Even though fire is passing through well, eating is soft and juicy. It is seasoned with a sweet split and it is sukiyaki, a standard that seems to be good with rice.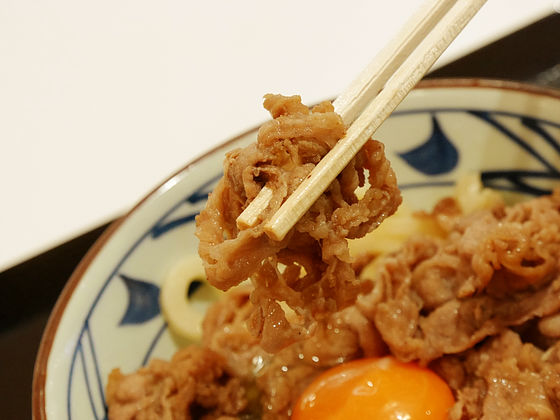 So crush the raw egg ... ...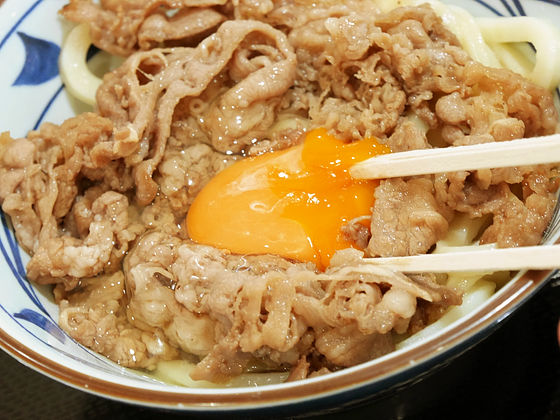 One piece of beef, udon and egg mixed together. Udon is hot, but there is Kosi, unlike udon which is cooked on mackerel to eat sukiyaki 's sharks, the flavor of udon' s wheat is felt firmly. Because it is not boiled, soup is not very involved.



I divided it toward the bottom, but it was sinking. If you eat "Kotama Udon" and eat it, you will not be satisfied with salty "soy sauce", but as beef is plentiful, it seems to be satisfying as "sukiyaki udon". It might be good if you want to taste udonish soup stock, add this to the "beef taste" you added.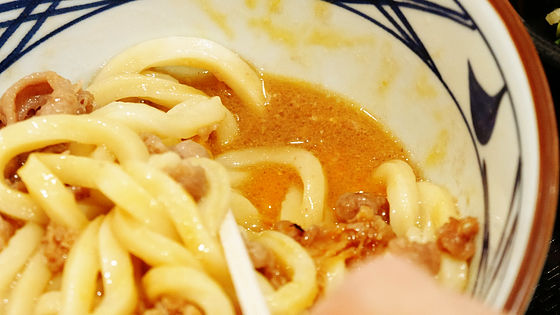 Putting onions on your favorite makes it more accentuate, so you can put it from the beginning.



In addition, boiled beef ball is 640 yen including tax and 640 yen including tax, 740 yen including tax including tax.