Google publishes a mystery movie, a notice of the company's latest smartphone "Google Pixel"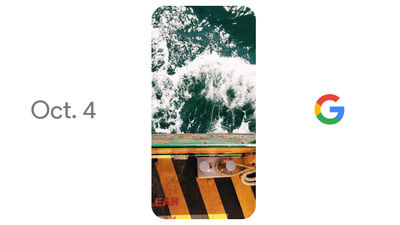 Google released a mystery movie that appears only as "Oct. 4 (October 4)".

Movie with Twitter ......

October is coming.#madebygooglehttps://t.co/UNMr2cJXhkPic.twitter.com/LzyswaEBjh

- Google (@ google)20th September 2016

It is published on YouTube.

Google: Oct. 4 - YouTube


Google's search box-like text box appears This gradually changes shape ......




From the landscape shape ......




It changed into a smartphone style silhouette.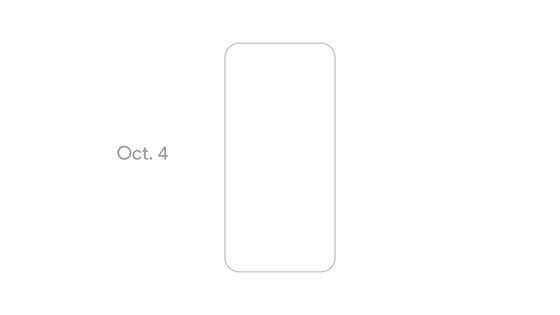 And on both sides "Oct. 4 (October 4th)" and the Google app "G" logo.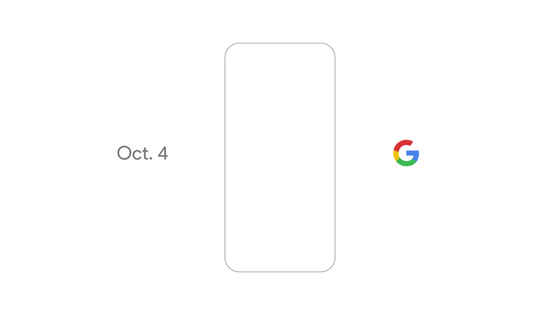 これらのムービーと同じビジュアルの「Oct. 4」というページも公開されています。ページのURLは「https://madeby.google.com/」で、「made by google(Google製)」という文章が入っていることからGoogle製の何かが10月4日に公開されることは明らかです。

Oct. 4 - Google
https://madeby.google.com/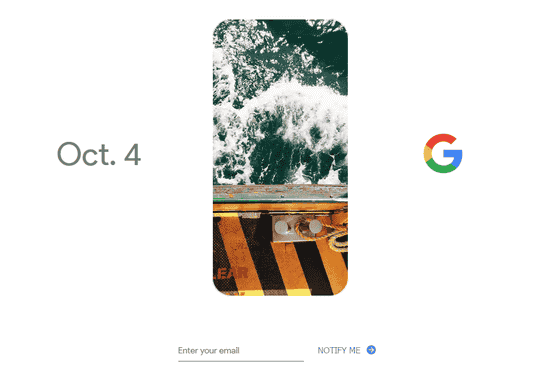 Google's announcement on 4th October is seen as a Google smartphone named "Pixel" that turns into the Nexus series. Terminal display size was 2 sizes, 5 inch (Pixel) and 5.5 inch (Pixel XL), which was reportedly reportedLatest Nexus deviceIt seems to have been renamed.

We handle Leix images of Pixel and Pixel XL, Android related newsAndroid PoliceIt is open to the public, and you can imagine what type of terminal it will be.

Non-blurry photos of the Google Pixel and Pixel XL leak
http://www.androidpolice.com/2016/09/19/non-blurry-photos-google-pixel-pixel-xl-leak/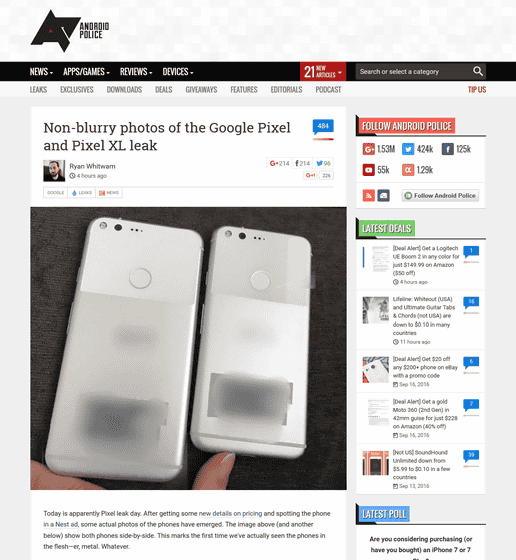 Pixel XL on the left and Pixel on the right. The bezel at the top and bottom of the display is relatively large.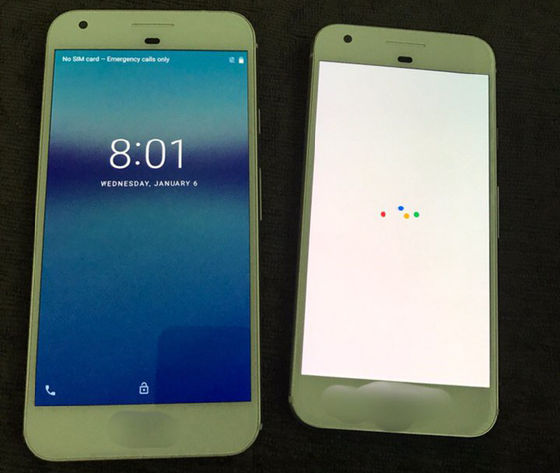 The back is like this. Like the Nexus 6P, we adopt a metal casing, and the material is made of aluminum. Fingerprint verification can also be confirmed at the upper part of the back side, antenna line can be seen at the side of the terminal and the lower part of the back.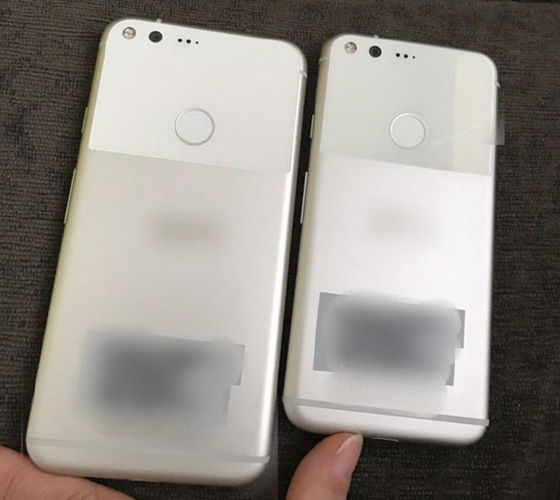 In addition, this Pixel is reflected in the latest CM of Nest acquired by Googletopicbecame. The movie that Pixel is reflected is checked from the following, and it is thought that the smartphone appearing in the movie is Pixel.

Nest accidentally appearing unreleased Google Pixel phone in commercial - YouTube


· 2016/09/27 10:03 postscript
A 5-inch terminal considered to be announced at the event on October 4 "Google Pixel"And 5.5 inches terminal" Google Pixel XL "
· Display: 1080p (Pixel) / QHD (Pixel XL)
· Processor: Quad core 2.0 GHz 64 bit
· RAM: 4 GB
· Storage: 32 GB
Battery: 2770 mAh (Pixel) / 3450 mAh (Pixel XL)
· Camera: rear 12MP, front 8MP
· Earphone jack on the top of the terminal, USB Type-C port on the bottom of the terminal
And it will be released with specifications reported by AndroidPolice in June. The price seems to be expensive $ 649 (about 65,000 yen) which is more expensive than any of the Nexus series Google has ever issued.

This is the Google Pixel | VentureBeat | Mobile | by Emil Protalinski & amp; & Evan Blass
http://venturebeat.com/2016/09/26/this-is-the-google-pixel/