"Davista" which many of the former famous horses appeared finally appeared in the smartphone, and when I actually played it it looks like this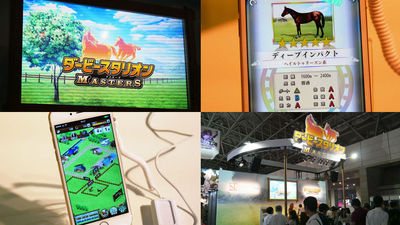 "Derby Stallion" of the horse racing simulation game boasting the series first work in 1991 and boasting the cumulative total sales of more than 9 million series is the latest work in 2016 celebrating the 25th anniversary "Derby Stallion Masters(Dubimus) "will come back. Actually played at the Tokyo Game Show where Dubimus is exhibited, what kind of game Davimus became game for smartphone. The screen that appears in the article is under development and may be different from the official version.

Tokyo Game Show 2016 Derby Stallion Masters
http://www.drecom.co.jp/dabimas/tgs2016/

I came to Dorikom's booth at Davimus exhibition.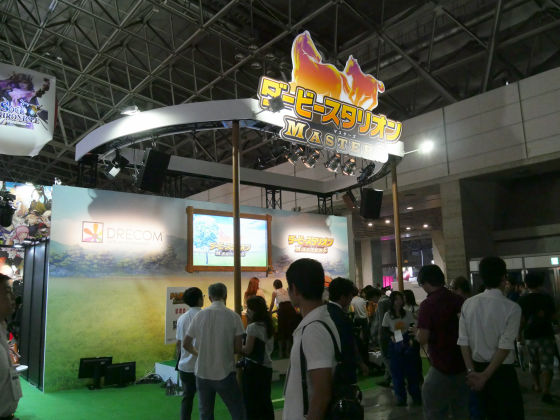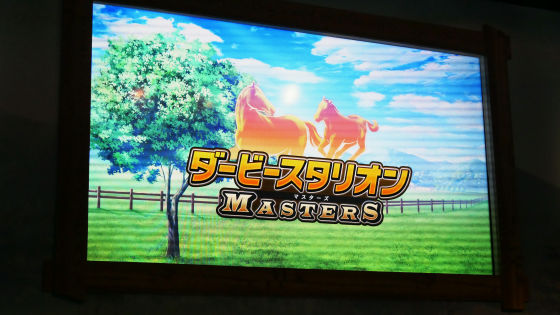 I experienced a series of steps of racehorse production, training and racing this time.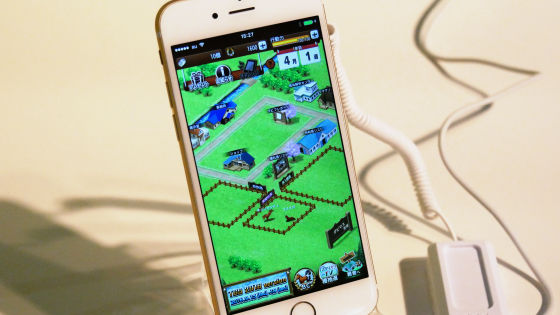 There are two breeding mares on the ranch.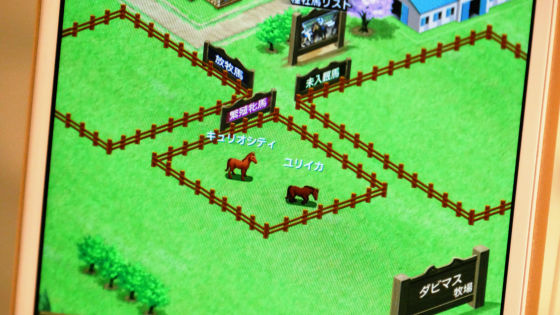 A shop and a list of owned horses, a state that various ranges of facilities are in the ranch.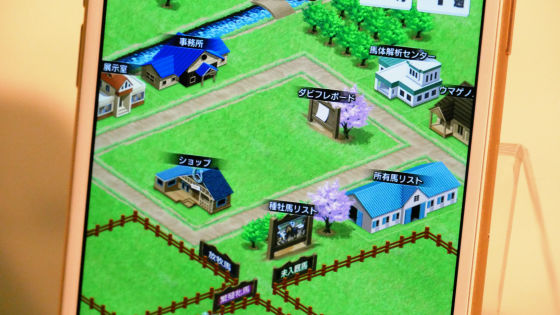 First of all, I got a stallion to grab a breeding mares with gacha. Gacha for getting stallions is a "premium season lottery" that uses the horseshoe stones that you get charged or bought ... ...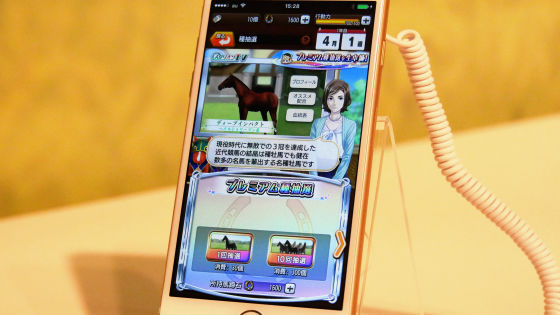 There are two kinds of "Davi Fure Seed Drawing" that uses Davi Fleet Point obtained by playing a game. These two differ in the appearance rate of rare stallions, but strong horses may be born even if they are seeded with regular stallions that are not rare stallions, and vice versa. This is an interesting point of Dubimus.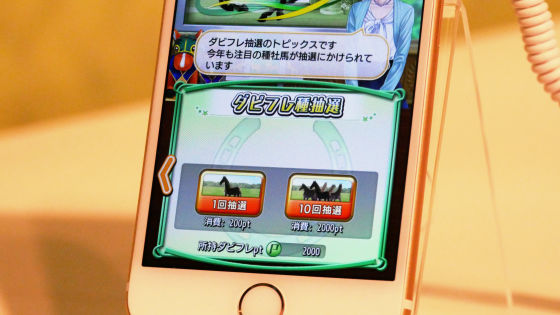 This time I challenged the premium seed lottery as a trial and goldship and ...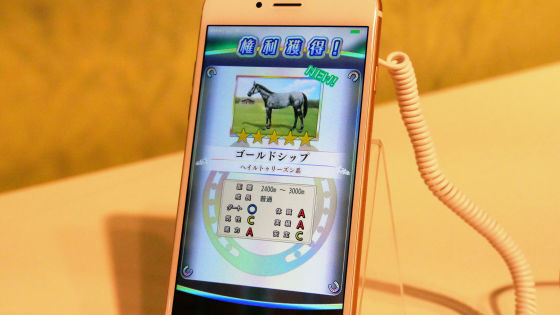 Get a name such as Deep Impact.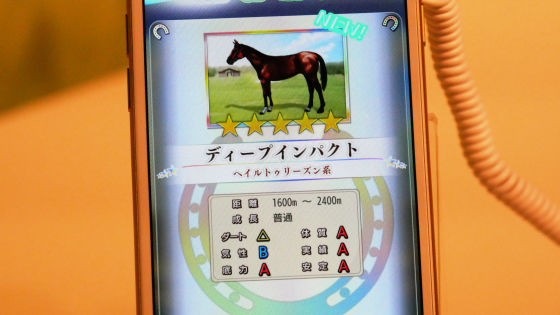 Once I got a stallion, I finally got a tie.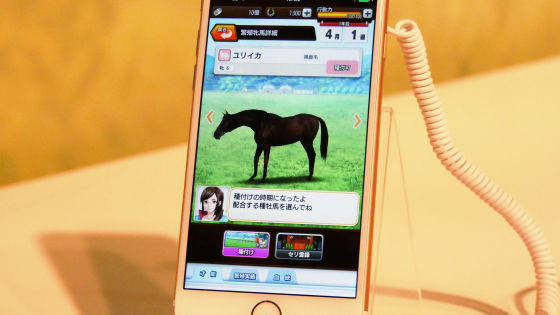 When choosing stallions to be seeded, "well formulated" or ...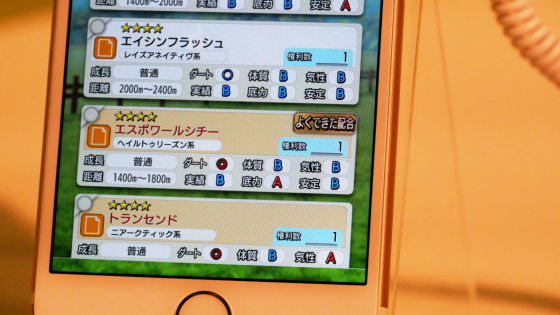 If you've ever played Davista such as "funny formulation", comments that you have heard have always appeared.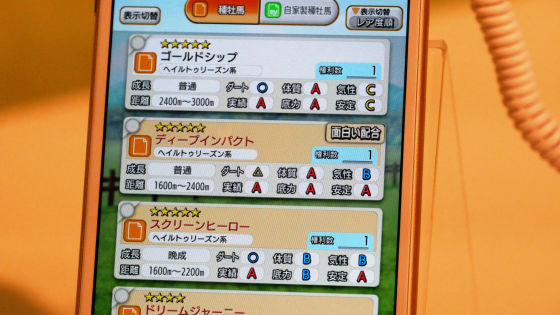 Once we have seeded, we will continue to advance year by month to the following year. It is good to be able to advance the cancer day by touch operation of the smartphone.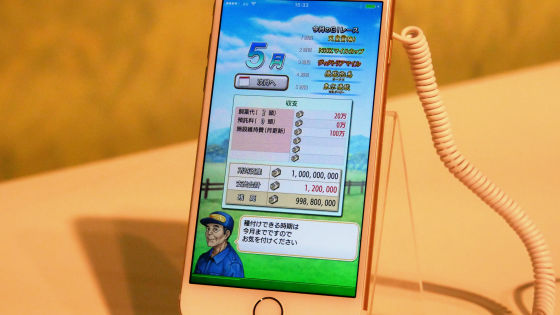 In April a foal was born.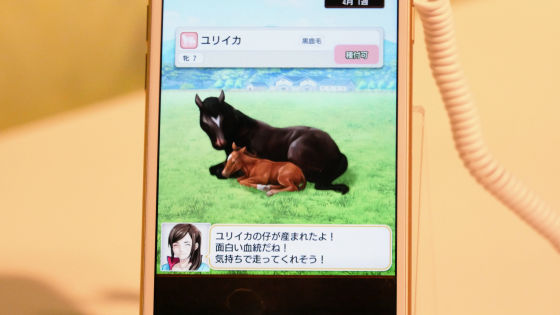 The name of the born horse can be decided freely. Just attaching the name I thought, my attachment will be followed.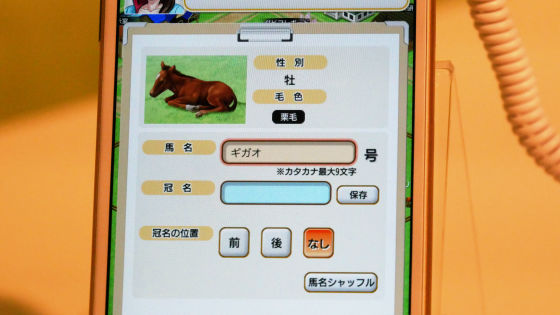 A newborn foal came out on the ranch. I will be healed just watching the running figure.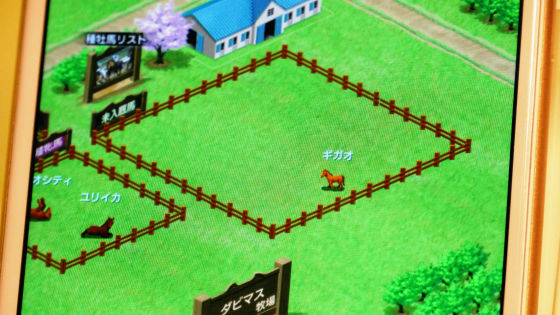 The tendency of the foal potential potential and ability is based on the statements of the statuary. Looking at the comers' comments, I also enjoy having fun planning what kind of racehorse to raise.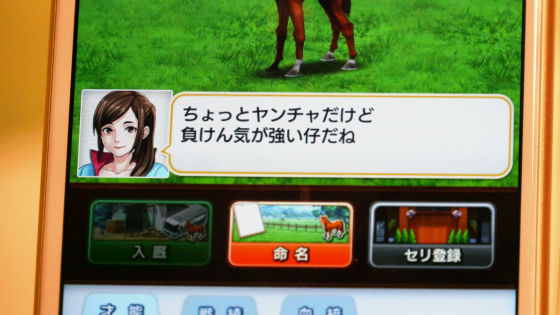 Breeding mare's sale has also been inherited from Davista. However, you can buy it at the price displayed instead of the line.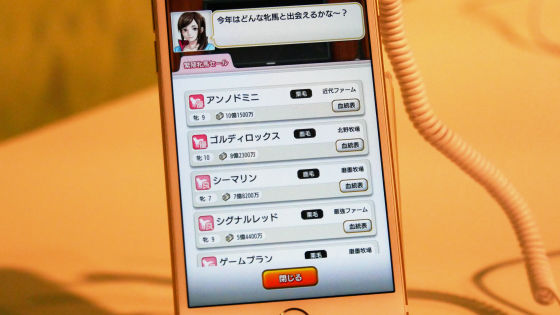 The status of the born foal is like this.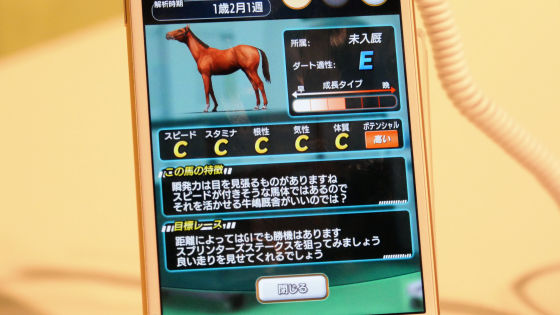 Once we are ready to move on a monthly basis, we are ready for entry.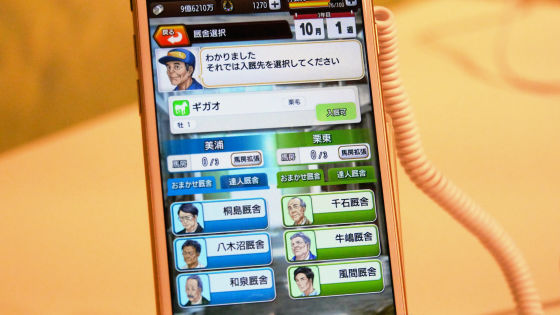 Determine the stables by looking at the main horse rider, training example, training discourse etc.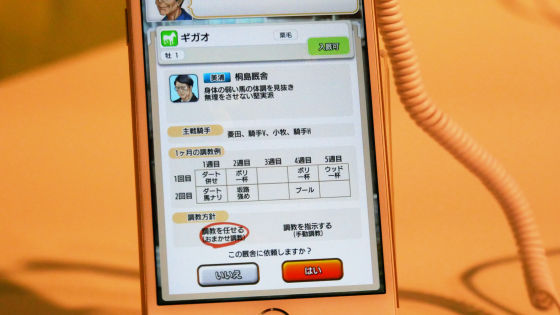 There are two modes in which training is completely stabbed by the stables and training by themselves. It will be convenient for people who want to advance crisply, because it will decide not only the training but also the running race if left to leave it to you.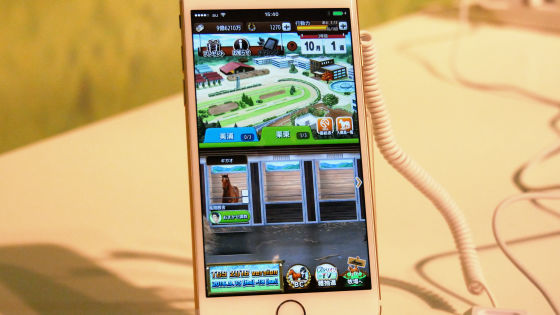 Menu such as turf, dirt, wood chip is aligned with the slurry for training.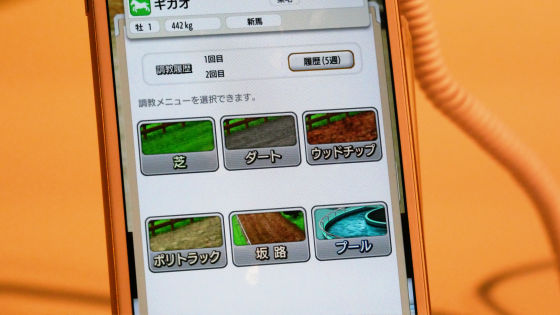 In addition, Davimus is equipped with a new feature called "Joint training" from registered friends added from the same work.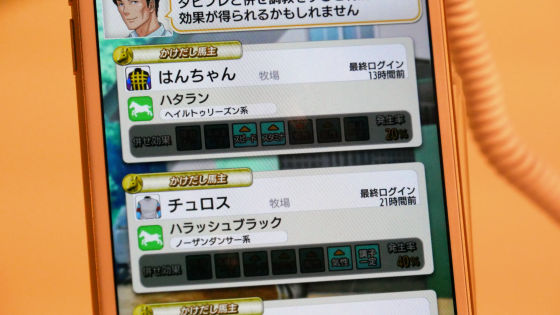 In addition, training is like this.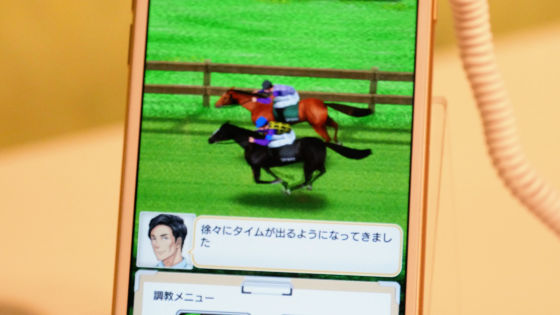 In addition, it is possible to send a friend request to the user who trained.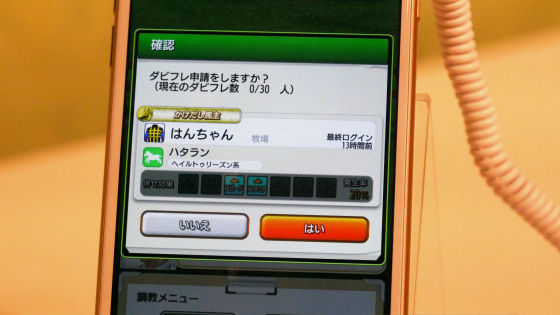 At the age of two, finally went to a new horse.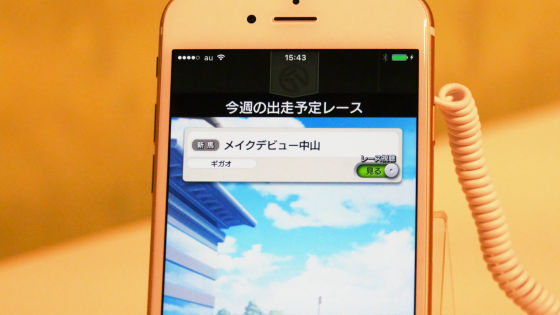 Paddocks are also inherited from the series.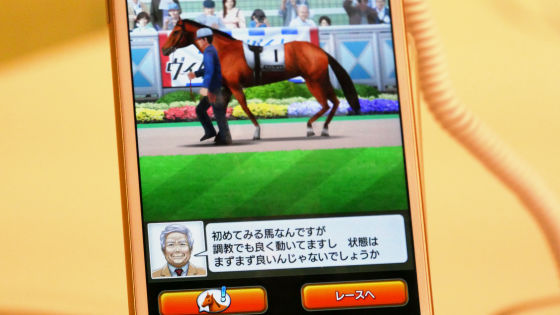 When you instruct the riders' horse leg quality to the jockey you ride, it is the start of the race.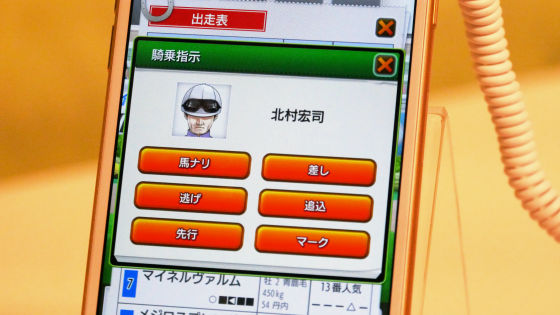 New horse fight is "Make-up debut" to be held at Zhongshan Racecourse.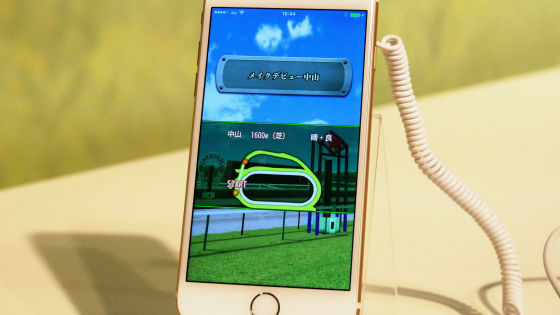 The movies in the race can be checked from the following.

Finally the Davista "Derby Stallion Masters" race scene appearing in the smartphone - YouTube


The last straight line of the race scene of Davista "Derby Stallion Masters" finally appearing in the smartphone - YouTube


I got 2 race results. We inherit the Davista series until we can not easily win.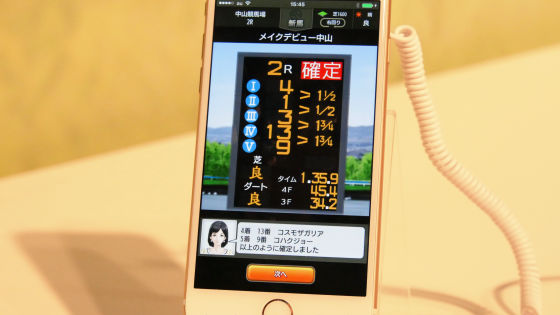 In addition, if "action power" displayed on the upper right of the screen becomes zero, you can not continue playing, but it is designed to recover after a certain period of time.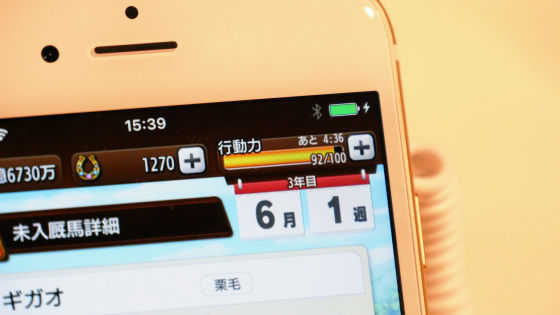 Game modes such as Breeders 'Cup which can fight with Friend' s Horse and can compete with other users online, and BC Legend which can challenge the race where the fighting famous Ma Ra actually participated are also scheduled to appear. Davimus is a game of free (in-app charges), and as of creating articlesAdvance reservation campaignOn the official website. It is said that you can get a Japanese stallion 's Nihon Pillo Winner if you exceed 100,000 people. The delivery date is scheduled for late October 2016.