Promotion occurs at iOS 10, Apple takes measures, the troubleshooting method and the secure iTunes update method are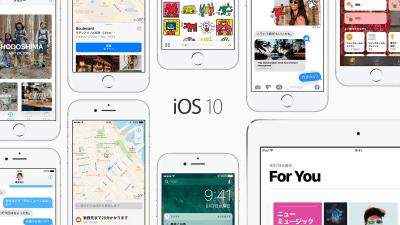 From the morning of September 14, 2016, the new OS for iPhone / iPad "IOS 10Distribution of 'Started'. However, apparently among the people who updated on OTA (On-The-Air: via Wi-Fi on a single terminal)Luxury literaryizationIt seems that a case is occurring, and Apple has just released an update. As a countermeasure against sentencing, it is recommended that updating to iOS 10 be recommended via iTunes, so some people say that they have never actually used iTunes devices' bumpups and updates I summarized the method of.

IOS 10 - Apple Support Official Site
https://support.apple.com/ja-jp/ios

Before starting the update
The update capacity of iOS 10 may exceed 2 GB, and it takes a certain amount of time. Therefore, it is recommended to do the following work when it is possible to take time to settle to a certain extent.

◆ Device backup and update
· Backup
Before updating iOS, first backup the terminal. Set "iCloud" → "Search for iPhone" to "Off" from the iPhone / iPad setting screen. At this time you will be prompted for a password.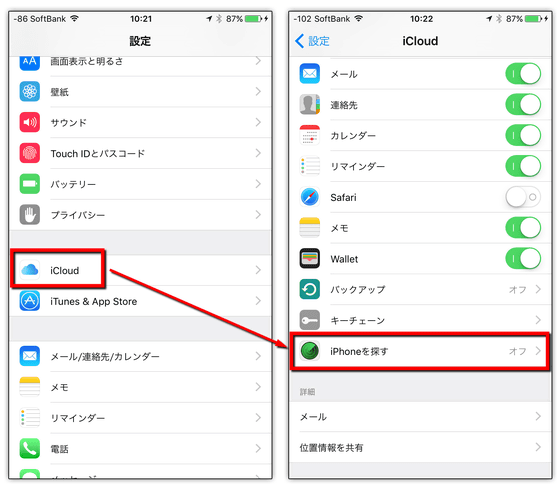 Next, connect the terminal to the Mac or PC with a Lightning cable and start iTunes. At this time, to update to iOS 10I need the latest version of iTunes "version 12.5.1"If you see the following screen, click "Download iTunes" to update, or update from iTunes [Help] -> Check for updates.




Confirm that iTunes item is checked and click "Install 1 item". The number of items varies depending on the situation, and you need to restart the PC after installation.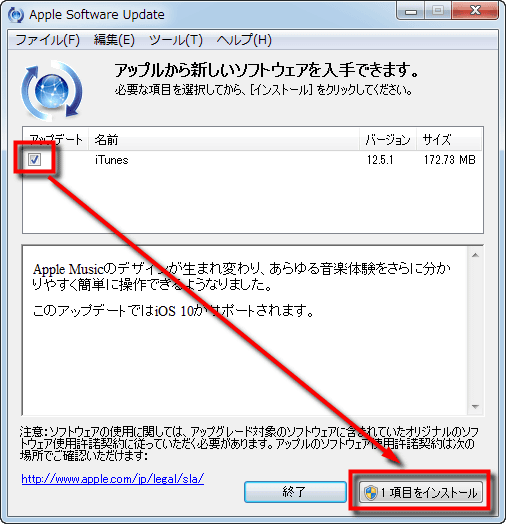 After installation, check the version and if "12.5.1.xx" is displayed, iTunes preparation is completed.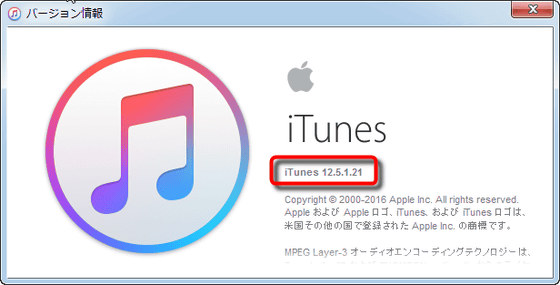 And from here we will actually back up the device. When connecting with PC with Lightning cable, click [File] → [Device] → [Transfer from purchased item "◯◯"] in order to back up items purchased with iPhone. "◯◯" is the name of your iPhone / iPad.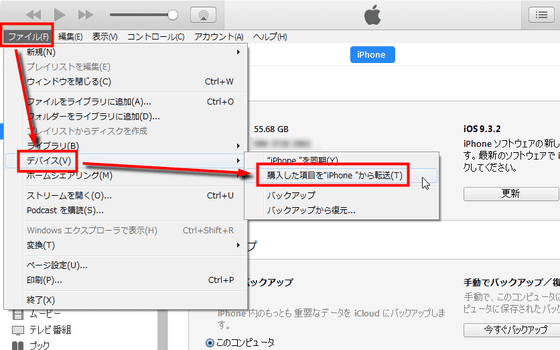 Next, back up the terminal. Make sure that "This computer" in "Backup" is selected and check "Encrypt backup of iPhone". This makes it possible to back up account password, health care, HomeKit data stored in the terminal. And finally click "Back up now", the backup will start.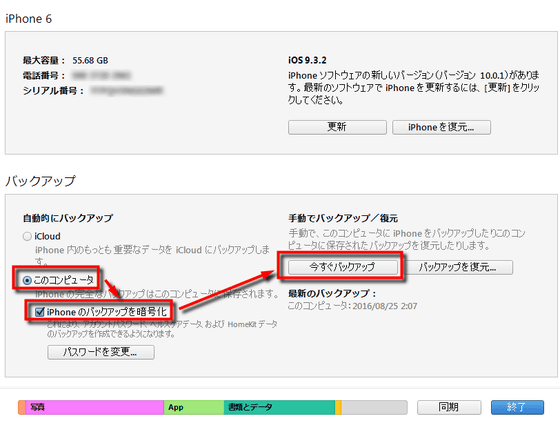 Depending on the capacity of the terminal and the specifications of the PC, it may take about 10 minutes to back up, so please wait patiently.

· Update
When the backup is completed, update to iOS 10. Since the update capacity is over 2 GB and it takes time to download, it is recommended to do the work when it is possible to collect time. Click "Update" displayed on the screen.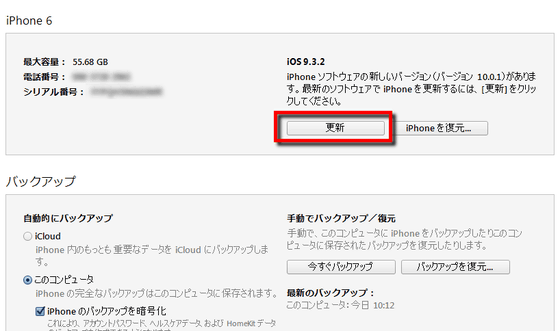 Click "Update"




As the contents of software update are displayed, click "Next".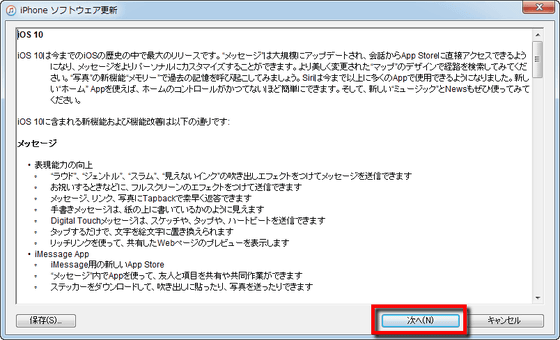 Since software license agreement etc. are displayed, clicking "I agree" will start downloading and installing the update program.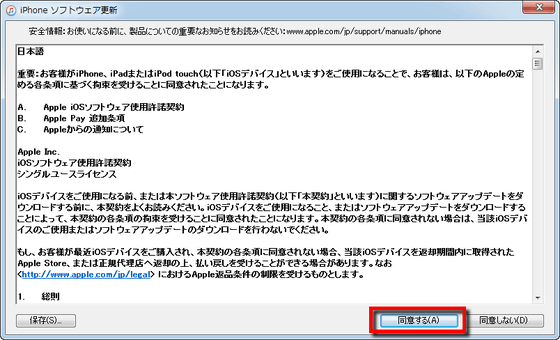 Due to the fact that it takes more than 1 hour to download, be careful. When the download is completed, installation starts and it is automatically updated to iOS 10.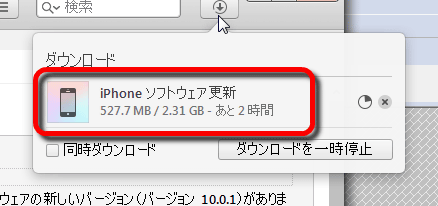 ◆ When iPhone turns into paperweight
Since the fix program has already been provided, it seems that there will hardly occur sentence generation in the case of updating in the future, but in case of any trouble, take action to deal with Apple's page It is OK.

Can not update or restore iPhone, iPad, or iPod touch - Apple support
https://support.apple.com/ja-jp/HT201263

In case of an update failure, you can restore the device by setting iPhone to "recovery mode" and connecting to iTunes. In this case, you need a PC with iTunes installed, so people you do not have to borrow from friends or consult with an Apple store or an authorized service provider.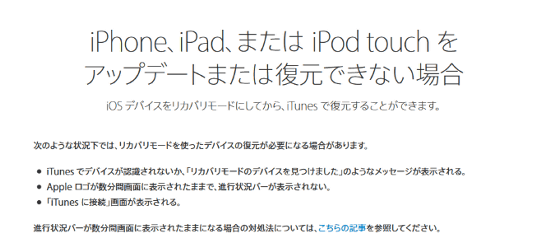 When updating the OS, it often happens that such "sentencing" occurs. Again, it is essential to back up beforehand when making major changes to the terminal.