Galaxy Note 7 More than 70 cases of explosion accident occurred in the United States alone, patch distribution only 60% as a countermeasure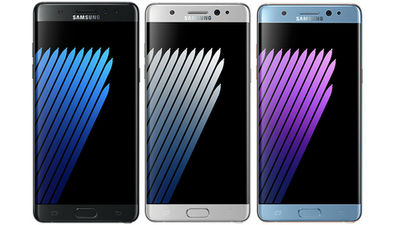 Explosion accident has occurred without interruption since the release in AugustSamsung's flagship terminal "Galaxy Note 7"It was found that more than 70 cases of explosion and flame accident were reported in the United States alone. Samsung decides to distribute patches that do not fully charge as a countermeasure to that.

[서울 신문] 삼성, 노트 7 배터리 60% 만 충전 Produce
http://www.seoul.co.kr/news/newsView.php?id=20160914013016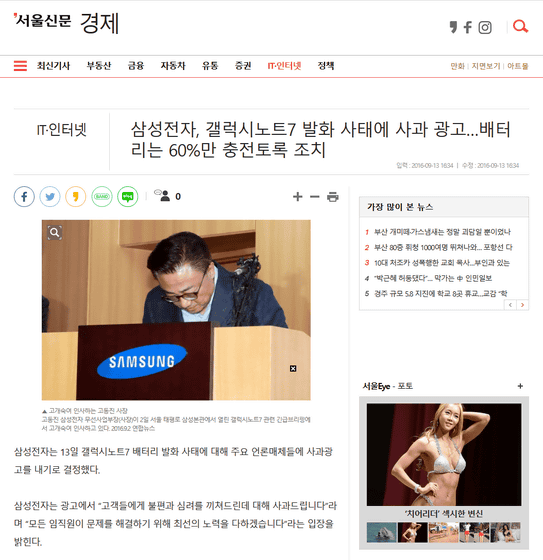 Galaxy Note 7 recall now underway in Canada after over 70 battery fires reported in US alone
http://www.androidpolice.com/2016/09/12/galaxy-note7-recall-now-underway-canada-70-battery-fires-reported-us-alone/

Galaxy Note 7 is recalled in each country and in Canada we are working with the Canadian Ministry of Health to recreate a defective terminal in Canada, among which Samsung and Canada's Ministry of Health have more than 70 It revealed that there was a flame of Galaxy Note 7. In advance Samsung said that the number revealed was "35 cars", so it was actually twice that number.

In CanadaDistribution of 21,553 units by sale stop, And one accident has been reported so far.

Samsung is promoting correspondence such as exchange of terminals, but due to forced update using OTA, patches that distribute only up to 60% (2100 mAh) even when users try to charge the battery to 100% are distributed Then it is.

In addition, it is reported on Twitter that JAL has issued a reminder that Galaxy Note 7 can not be deposited.

It is the first time I saw such a note at the airportPic.twitter.com/tyS7OpMco 6

- STY (@ STYjp)September 12, 2016

According to another user, there was a broadcast saying "Galaxy Note 7" nominated to turn off the power. It is normal to announce not to use the communication function when taking off and landing, and there are no particular problems with the use of smart phones and tablets at other times, but it is unusual to be told to turn off the power .

@ STYjp@ Kyoko3978Today in smartphone or cellular phone on airplane, after airing the airplane mode, there was "Please turn off the power of GALAXY 7Note". I feel like I said what to do if there is a fear that it will catch fire if the pressure changes. It burned in somewhere, was not it?

- Yu-tea (@ yuchaya)September 13, 2016