Yukimi Daichu's sticky world view & Arrange dessert enjoy "Yukimi Mochi Mochi Cafe" Preliminary Taste Report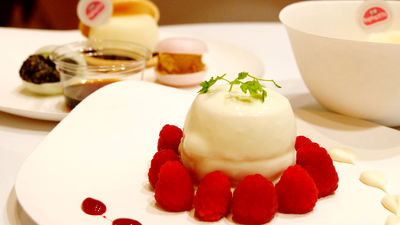 Lotte's popular ice · Yukimi Daifuku can make you feel realistic world view that makes you imagine, you can eat the original menu with Yukami Daifuku "Yukimi cheeky cakeWill open in Bank of Tokyo and Omotesando for a limited time from September 13, 2016 (Tue) and within the ticket gate of Hankyu Umeda station in Osaka. Since I was able to participate in the preliminary tasting meeting of the store which opens in Osaka · Hankyu Umeda station ticket gate this time, I have enjoyed the rice cake menu.

Yukimi cheeky cake cafe | Yukimi Daifuku | Mouth boyfriend Lotte
http://www.lotte.co.jp/products/brand/yukimi/cafe/

"Yukimi Mochi Mochi Cafe" will be open for a limited time for one store in Tokyo and Osaka. Osaka's Yukimi rich cake cafe is located in the central ticket gate on the second floor of Hankyu Umeda Station ......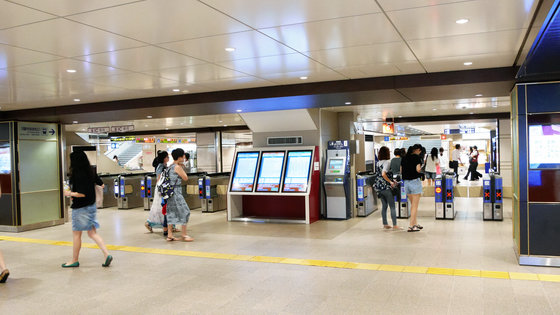 It opens in the ticket gate.



On the electric bulletin board in the station premises, information on Yukimi chewy cafe was displayed.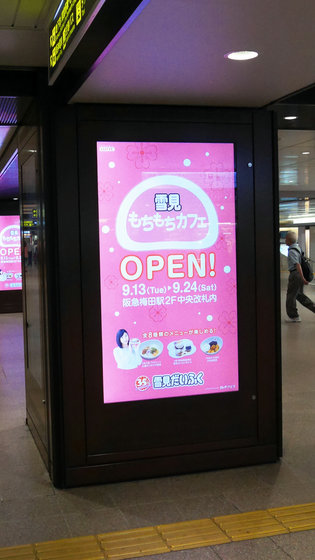 That's why I will go inside.



The inside of the shop looks like this, it is the interior decoration with cleanliness that is the same as Yukimi Daifuku.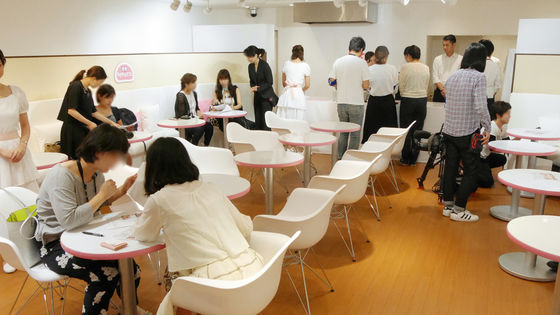 I actually noticed it since I arrived ... ...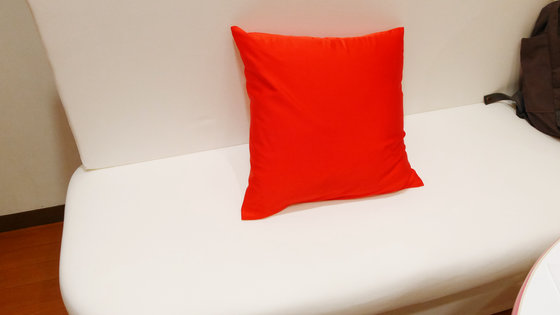 The sofa seat was gentle like the Yukimi Daifuku.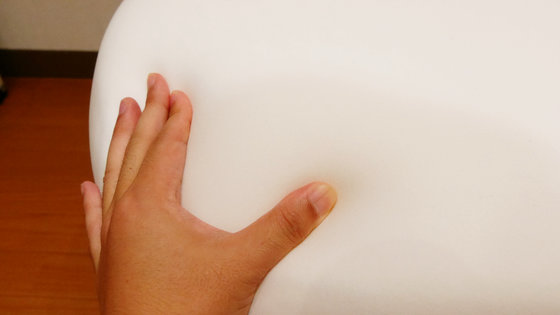 ◆ Taiyō's glitter and snow
The first thing I ordered was "Taiyous noodles and snowmen" of the menu produced by Mr. Tsuchiya Tsuchiya of the talent. All menus offered at Yukimi cheeky cafe are offered with drinks and set.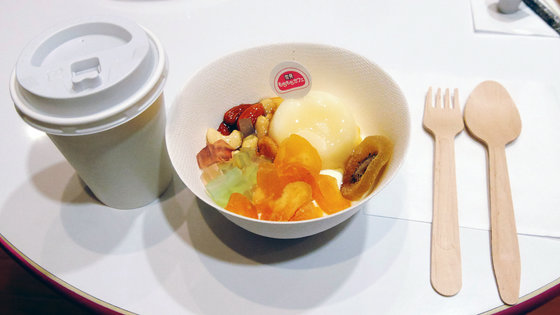 "Taiho's glitter and snow cooked with" Yukuri Daifuku, yoghurt whip, honey nuts, agar, dried fruits.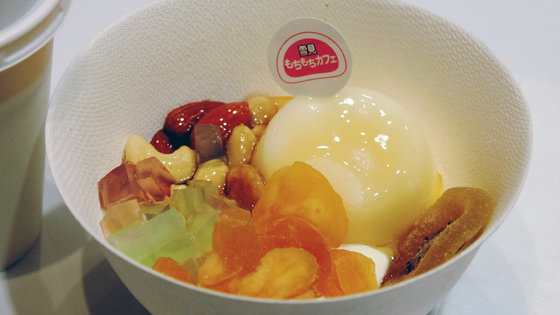 Yukimi Daifuku releases a big presence.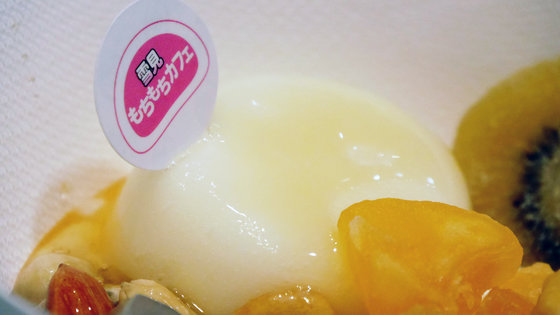 And plenty of dry fruits and ......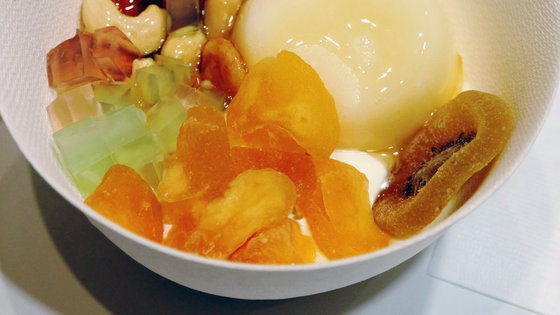 Agar & honey nuts are topped.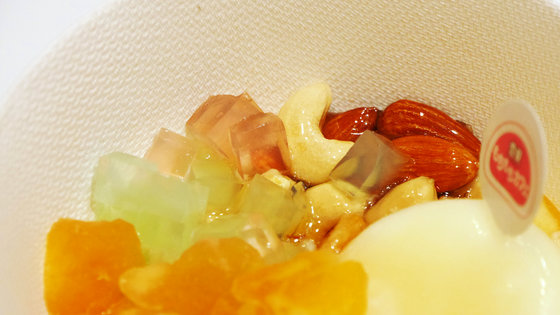 White cream that looks like a chill under the dried fruit is a yoghurt whip.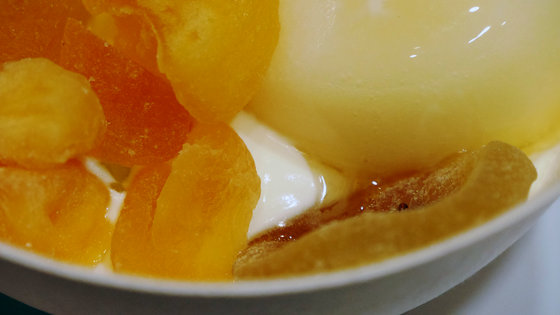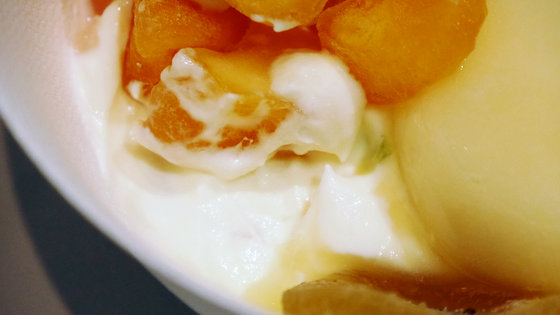 In addition, banana chips are spread under yoghurt whip.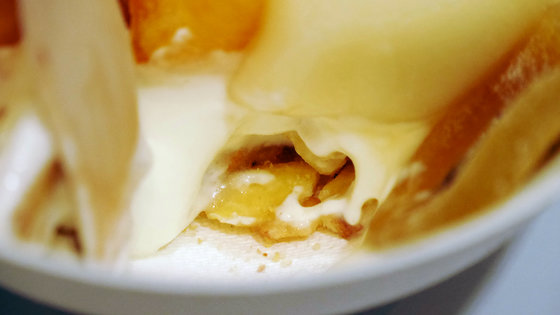 When eating it actually, Yogurt whip is combined with Yukami Daifuku so that we can eat Yukimi Daifuku more easily than usual. Dried fruits with sweetness condensed in there are topped, so even if you enjoy refreshing Yukimi Daifuku with sweet and sour taste of fruit OK. In addition, honey nuts and banana chips laid at the bottom give accent to the texture, and honey nuts adds a fragrant flavor. In addition, agar is weak compared to other toppings in both taste and texture, so if you eat it together, you can hardly feel the existence, but it has a strong presence as an accent of appearance.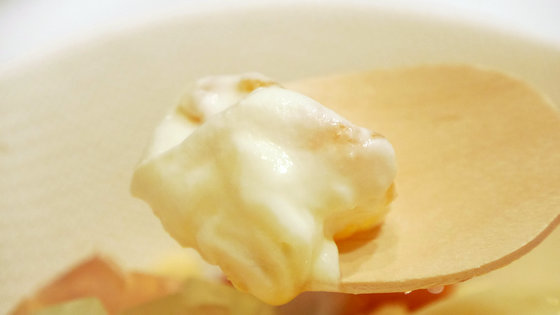 ◆ Yukimi cheese dome 2016
It was then held in 2015Yukimi cheeky cakeHowever, I will eat 'Yukimi cheese dome 2016' which becomes the 2016 version of popular 'Chees Cream's Yukimi White Dome'.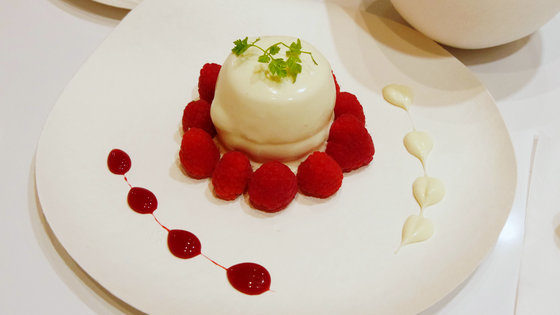 Black honey is in the container.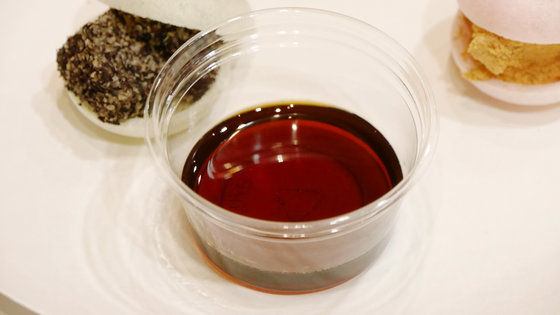 It looks like this, it is a menu decorated with flambooise and sauce, applying cream cheese sauce to Yukimi Daifuku.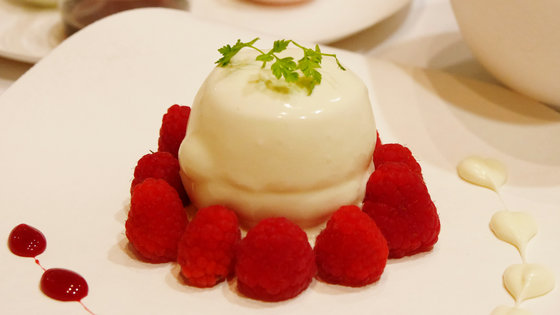 When I put in a spoon, Yukami Daigo slips and it is hard to cut very much.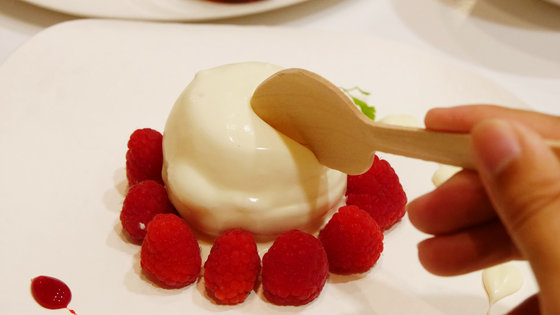 That should be that, Yukami Daifuku was put on a half cut peach.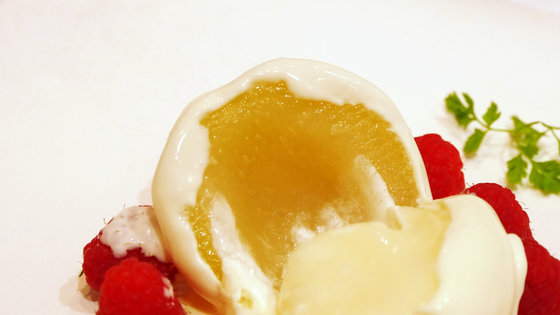 So, when I tried eating with raspberries of topping, Yukimi Daifuku changed to ice cream of rich taste which feels the flavor of chilli cheese by eating with cream cheese sauce. By eating raspberries together, acidity is added plus a more fresh taste.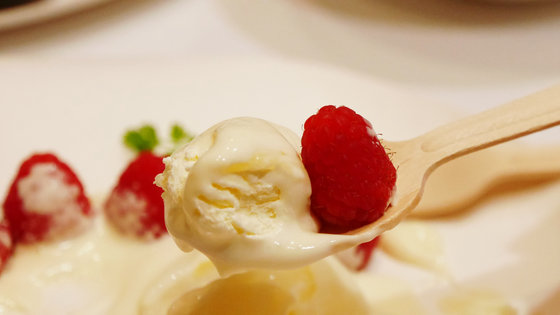 The 2016 year version of Yukimi cheese dome was evolved into a more fruity and fresh taste, with a half cut peach plus.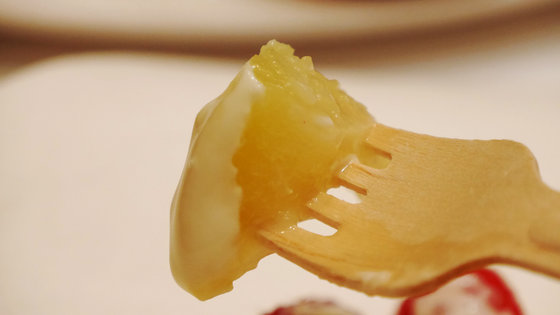 In addition, since raspberries are toppings quite a lot, if there is not enough luxurious use it will leave multiple.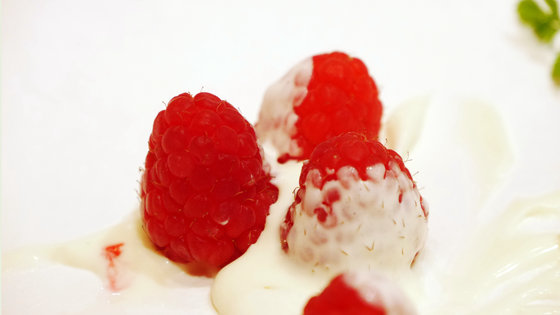 ◆ Yukimi Daifuku Monaca (limited to Osaka)
Finally I will eat "Yukimi Daifuku Monaka" which is offered at the store only in Osaka.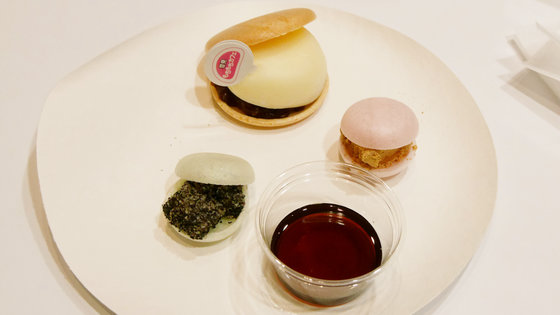 It is the main that we sandwiched azuki bean paste in Monaca.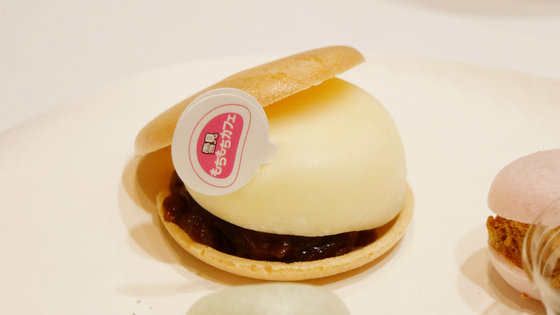 Azuki bean curdled from the gap between Monaca and Yukimi Daifuku.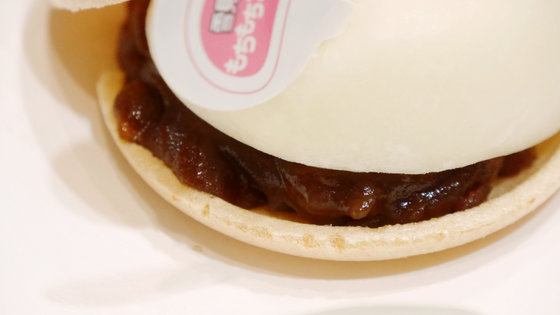 When I try to eat it, the flavor of Monaca is quite strong, and the snowy look and feel is missing in a good way. Taste also, thanks to the fragrance of Monaca and red beans, the feeling of Yukimi Daifuku has disappeared more than the two items we tasted.



Two items of mini monakers that come about together. This is cooked with black nectar and will eat.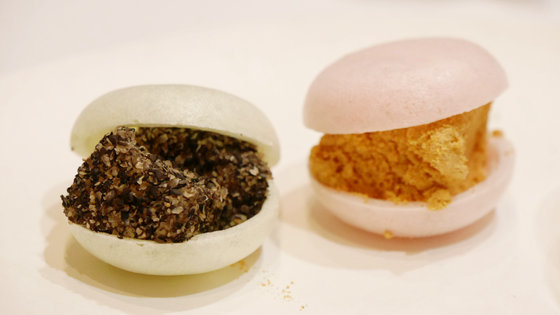 The black one is covered with sesame seeds with rice cakes, and the rich crispy taste of Warabi Mochi and the rich sweetness of black honey are good. Sweetness can be adjusted by the amount of black nectar, and if you eat after eating ice you will feel refreshed in the mouth.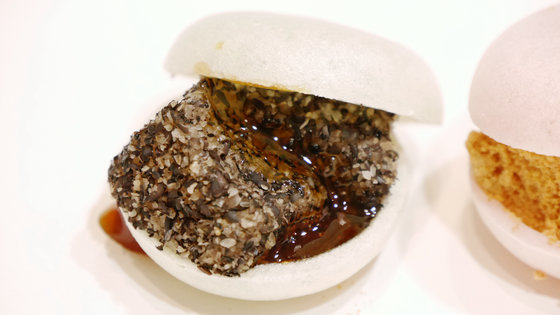 The brown one was covered with wheat flour. The compatibility of Kinako and Warabi Mochi was quite stable, it was a taste of stability.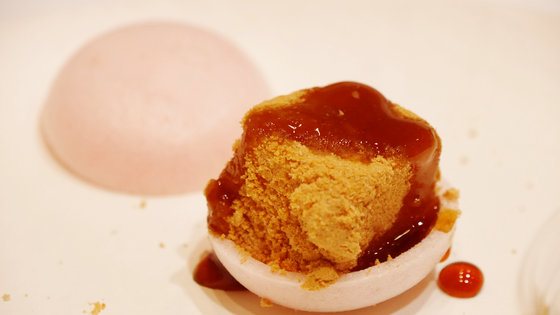 "Yukimi Mochi Mochi Cafe" is open for a limited period from September 13 (Tue) to Saturday 24 (Sat) in 2016 in Tokyo and Osaka. In addition to the three items tasted this time, there are "Yukimi Warabi mochi" "Yukimi Melonpan" "Mangaru Yukimi Usagi" "Chocolate Banana Yukimi Crepe" "Otomi Yukimi (Limited 15th)" etc. All the menus offered at Yukimi cheeky café are 500 yen including tax, and the point that drinks are set is also a good point.