"Pro in Pro" that knows Apple products turned out to be dropped in the adoption examination of "Genius bar" of Apple store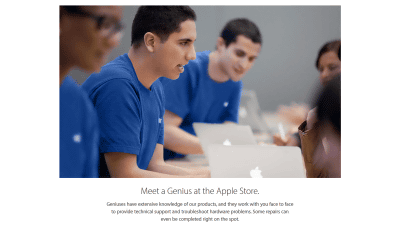 We will accept Apple product repair and consultationGenius Bar(Genius Bar), staff familiar with Apple products are solving problems of users. Although such a Genius Bar, "Apple in Pro" of an Apple product which once engaged as an engineer in Apple's product development and has delivered various products to the world has hoped to interview staff, it has been rejected Has become clear.

The Apple engineer who moved Mac to Intel applied to work at the Genius Bar in an Apple store and was rejected | Business Insider
http://www.businessinsider.com.au/jk-scheinberg-apple-engineer-rejected-job-apple-store-genius-bar-2016-9

Former Apple engineer says he got turned down for a job at the Genius Bar - CNET
http://www.cnet.com/news/former-apple-engineer-says-he-got-turned-down-for-a-job-at-the-genius-bar/

JK Shaneberg, who worked as an engineer for Apple until 2008, was dropped by the interview of the Genius bar. Shainberg made Mac OS work with Intel CPUIntel MacIt is a person who has developed. Apple technology is said to have achieved high processing performance with this technology, so to speak, Mr. Scheimberg is a person who can be said to be a leading player of Apple growth.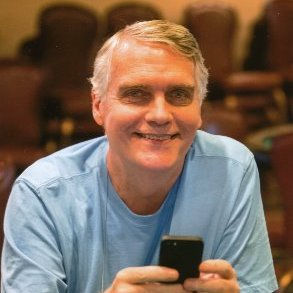 Mr. Scheimberg has worked at Apple for 21 years and has worked as a Mac OS in the Intel environment as described above and has also demonstrated Steve Jobs before. By the way Jobs who saw Mac OS running on SONY Vaio seemed to have received a considerable shock and flew to Japan to discuss with the president of SONY the next day. Although Shaneberg has such a brilliant career, he seems that his background was not very useful in the staff recruitment examination of the "Genius Bar" who should know anything about Apple products.

This episode was posted by The New York Times's Ashton Apple White reporterArticle asking discrimination on age in jobIt is what was revealed. Apple lately reporters have heard this episode in the wake of receiving technical support directly from Shaneberg. Mr. Scheimberg who retired Apple early in 2008 is now 54 years old and seems to have been relaxed for a while after retirement, but gradually thought that his experience and skill would be useful in the Genius bar, and asked for staff recruitment I heard that I applied.

Mr. Scheimberg, who was awaiting an interview, noticed that all other applicants were all young people in their 20s. Mr. Scheimberg who came together for a group interview with young people a half as old as himself, but the interview itself seems to have progressed well. When leaving the room, only one person was stopped, and three interviewers told me that they would "contact us again", but it was a good feeling, but in fact there was nothing wrong.

The reason may be that if you carefully look at the state of the Apple store, it will appear somehow. Many of the people working in the Genius Bar say that there are most young age group staff at any shop in the world, especially there are men tend to be more. Generally thinking, it is rare that young people who have just left society are outpacing the career and knowledge that Mr. Scheimberg has. Besides, Mr. Shaeinberg was getting a good feeling to bother to stop at the interview. The conclusion drawn from here is that it seems most of the view that there is "age" as a major reason why Schaeinberg was rejected. Apple said that he did not respond to Bloomberg Business who inquired about this matter.

Since there are strategies of each company in recruiting personnel, it is not certain that you can pass 100% if you have only a wealth of experience. Even though I could understand such a thing in the head, it seems to be said that it is quite an interesting episode that people who made Apple products are rejected by the interview of the Genius bar.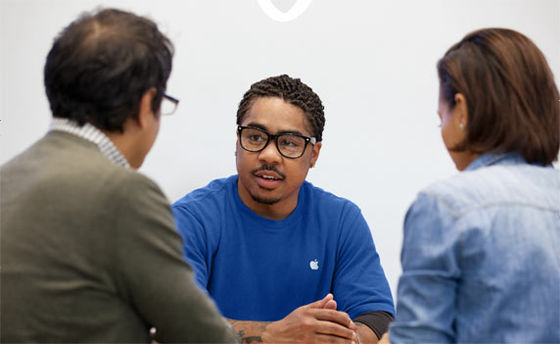 in Note, Posted by darkhorse_log