"MOW AZUKI" that "AKIKI flavor" has increased with "hidden taste" was an ice which feels Japanese style more than expected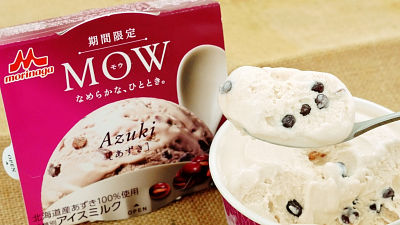 The ice "MOW AZUKI" of Morinaga Milk Industry, which appeared as an autumn / winter product of 2015, was renewed, and the limited edition product of the 2016 edition was released on September 5, 2016 (Monday, 2016). Furthermore, as my azuki level increased and my flavor increased, I decided to eat it.

News Releases | Corporate Information | Morinaga Milk Industry Co., Ltd.
http://www.morinagamilk.co.jp/corporate/release/2016/0825_3002.html

The 2016 version of MOW AZUKI is the best. It seems that it is a package that feels a gradation-like upper-handedness than last year.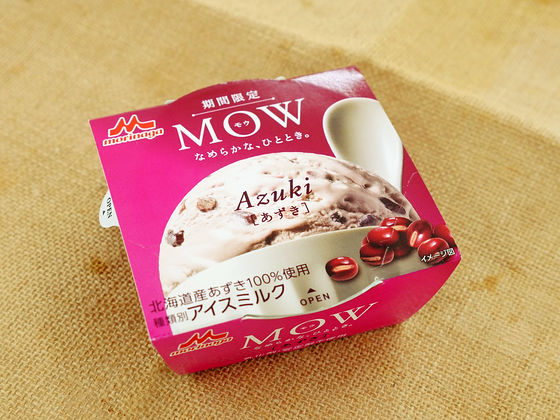 As raw materials, red bean sweet beans, syrup and red bean broth are used, and furthermore salt is added a little as a hidden taste.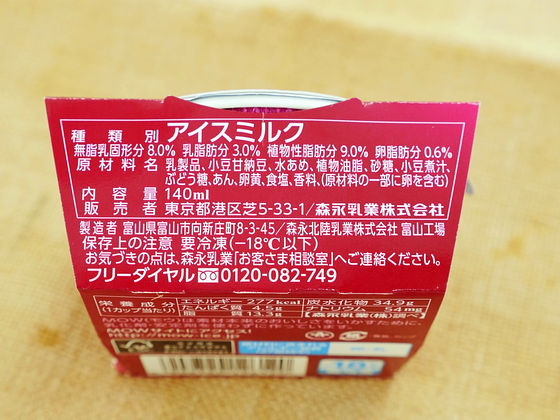 The energy per cup is 277 kcal. Emulators and stabilizers do not seem to be used.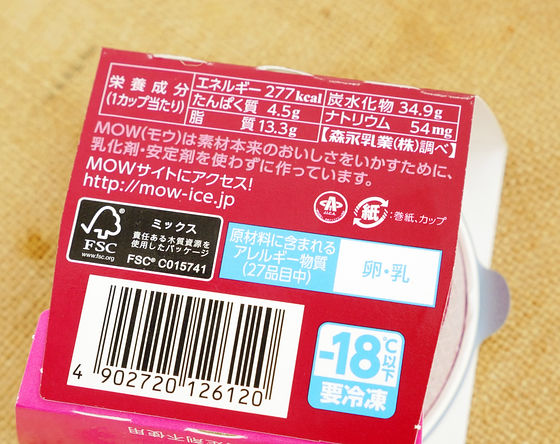 When opening with the peripetit, the ice was colored in a faint green color. I could not feel the rustling feeling very much from the surface ... ...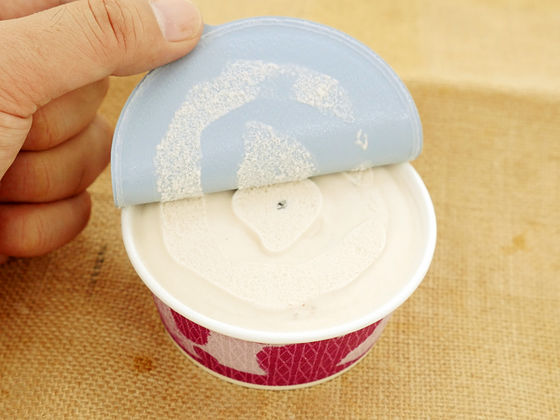 When I scooped down, grains of bean paste were packed in the ice cream.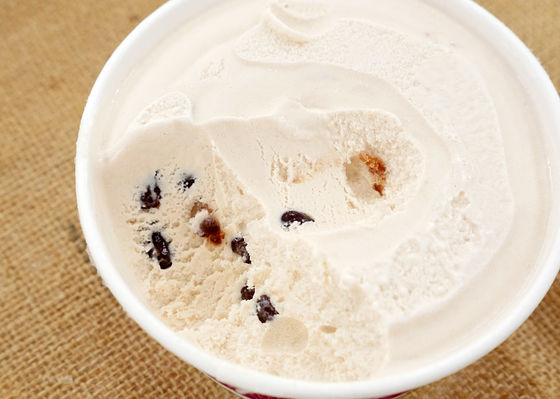 From the ice cream with smooth texture, you can feel the flavor of azuki beyond expectations, and you will be surprised by the authentic flavor as "oops". Whether the effect of salt, which is said to be "hidden taste", also appears, the flavors and sweetness peculiar to Azuki are moderate, and it was just finished in a delicious flavor that can be eaten with paku-kaku without getting tired.



"MOW AZUKI" is limited-time sales until about the end of March 2017, and the suggested retail price is 130 yen per tax.