Mandarin full moonish McDonald's 'full moon cheese tsukimi' was a point for Buns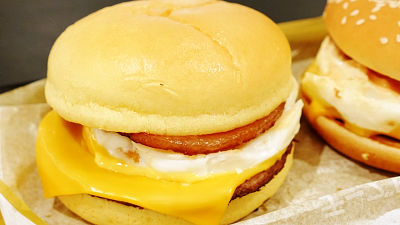 In McDonald's, from the Wednesday, August 31, 2016, the classic "moonburger" and "cheese moon" of autumn has appeared, but in addition to the standard items in 2016, a new round of round silhouettes is in full moon Like "Full moon cheese moon viewing"Has appeared. How is it different from the usual moon viewing burger and cheese moon viewing? So that also newly appeared "Shakashaka Potato Akuta Mayo"Or"McFloat YuzuWe ate together and checked it.

Welcome to McDonald's Holdings Japan
http://www.mcd-holdings.co.jp/news/2016/promotion/promo0825a.html

Arrived at McDonald's.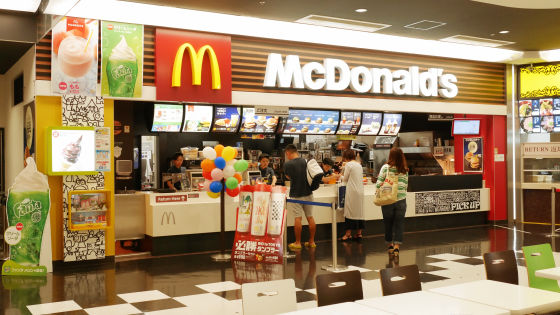 Because it was made after ordering, waiting for about 10 minutes "Full moon cheese moon view" (390 yen including tax) & "Cheese moon view" (370 yen including tax) was handed.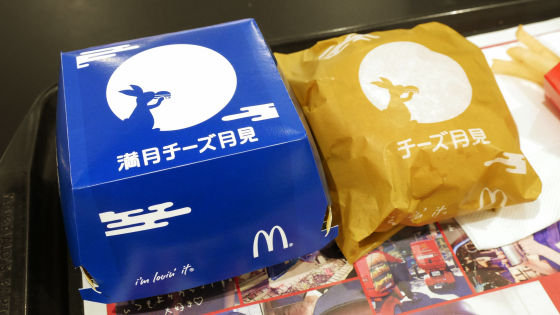 When opening it with a spur, it looks like this. Even just watching it, the full moon cheese moon and the cheese moonpiece are completely different in the buns. The full moon cheese moon is a glossy surface, the color is thin. Also, the size is slightly smaller.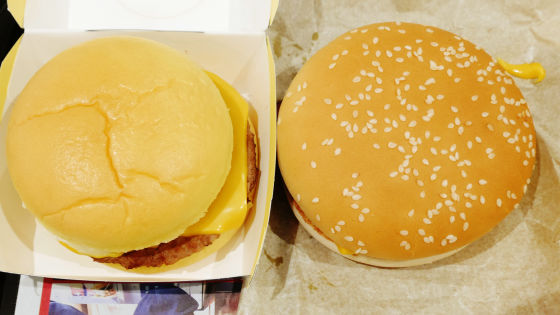 When viewed from the side, the full moon cheese moon view was smaller in size than the lower buns in size, and there was a height accordingly.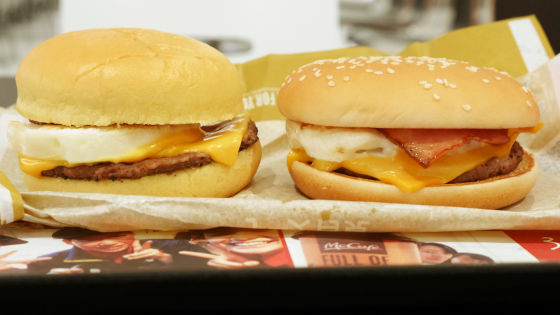 When you remove the buns, it is a round round berry ham between the aurora sauce and the egg.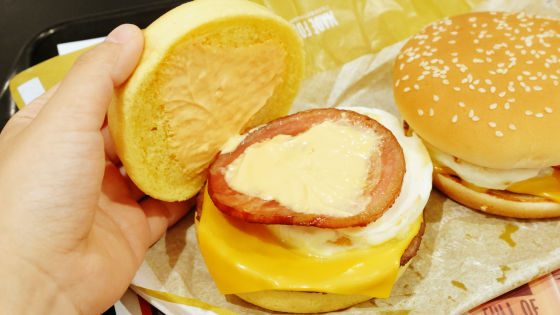 On the other hand, slender bacon is used for the standard cheese moon viewing.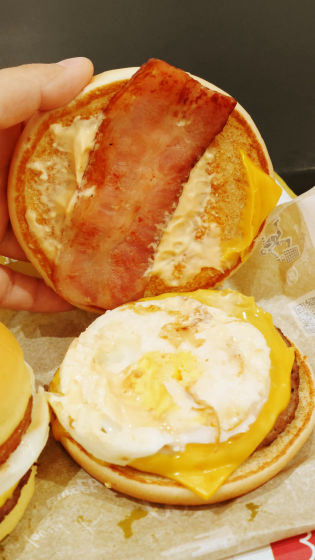 When I try to eat the full moon cheese moon view, the first thing I feel is buns fluffy & mushy feeling of texture. It is moist and more soft than ordinary buns, and it seems that there is a smell of butter and fresh cream that feels a little sweet. The fragrant Berry ham plus the response to eating, and the tomato-flavored aurora sauce adds mildness. It is unusual for McDonald's to change the buns, but fluffy flavorful buns have been with salt, such as ham cheese.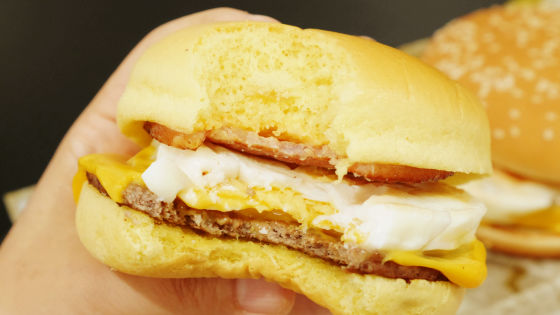 Compared to full moon cheese moonlight, the cheese moon buns are a little hard but you can enjoy the usual stable taste.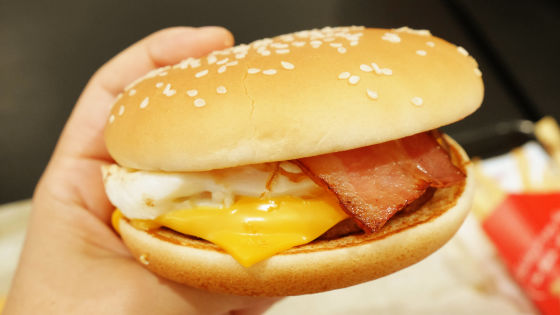 Also, "Shaka Shaka potato Akuta Mayo" (potato M price + 30 yen) also appeared at the same time as the full moon cheese moon, so I will eat it.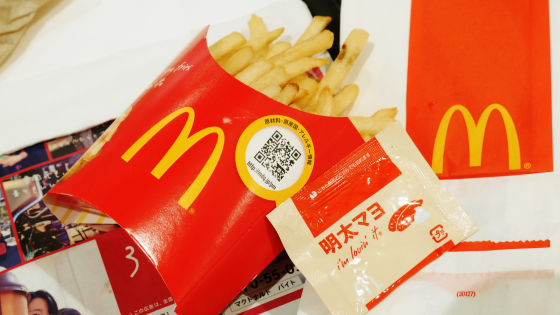 Sprinkle potatoes with Akuta Mayo Powder in a bag ... ...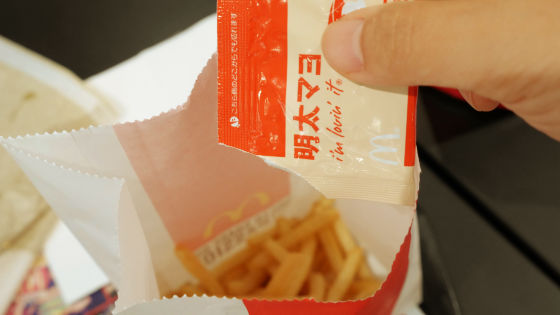 I will shake with shakershaka.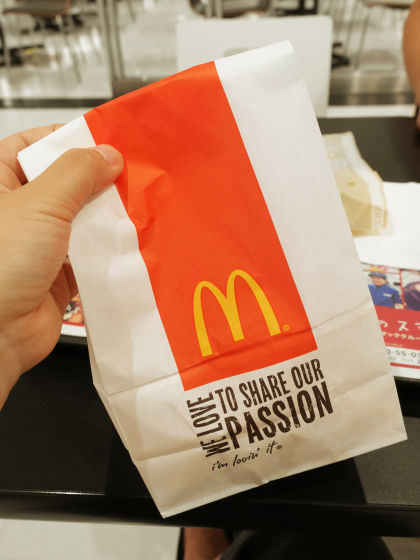 When I tried it, the strong presence of mayonnaise in spite of powder. Mentaiko taste potato chips and others are noticeable in spicy, but although Shakashaka Potato Akuta Mayo feels the mentaiko flavor, "Mentaiko no hotness" was moderate and easy to eat. Of course it is a dish that I would like to recommend to someone who likes Mayonnaise, although it is for mentaiko lovers.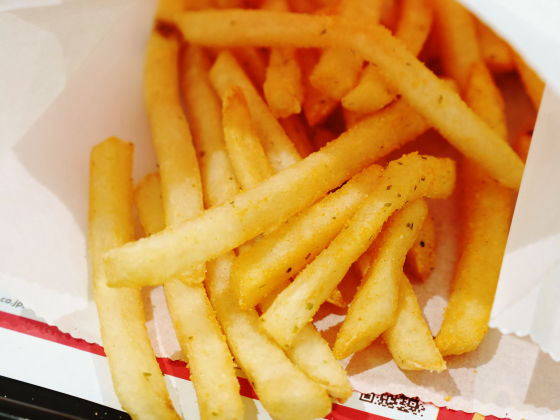 Lastly "McFloat Yuzu" (310 yen including tax)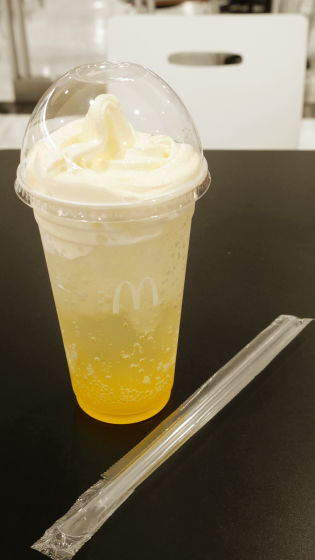 Yuzu 's syrup is accumulated in the lower part of the cup, and the gradation is also gorgeous to the appearance.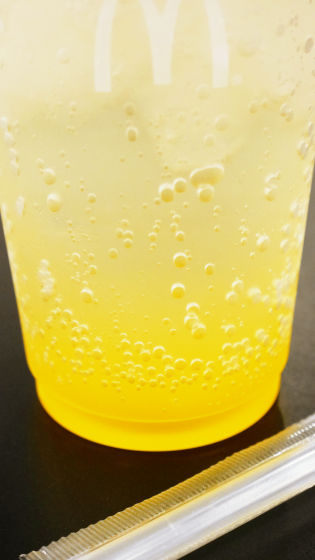 When I tried drinking, the refreshing Yuzu flavor matched carbonic acid, and I wanted to drink gokgok on a hot day. The acidity of Yuzu was also solid, and the balance with sweet soft cream was exquisite. In addition, 'Macfizzu Yuzu' (250 yen including tax) which also removes soft cream is also offered.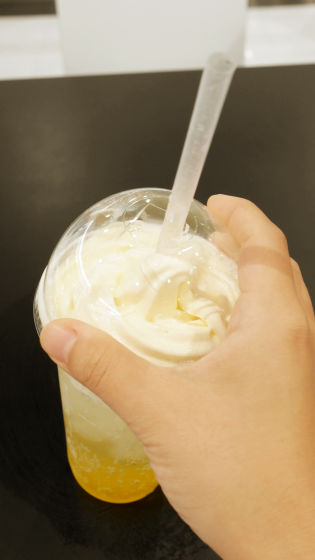 Besides this, the classic "moonburger" (340 yen including tax) is of course also offered. Full moon cheese Tsukimi · moon view Burger · cheese moon view · Mac Float Yuzu · Shakashaka potato Akuta Mayo All will be available until early October.