How much is the price of Google's latest Nexus smartphone?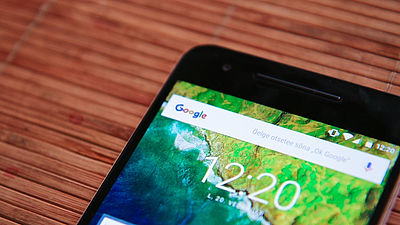 ByAndri Koolme

A new product will be announced every October Nexus series 2016 model is a 5-inch smartphone "Sailfish(Development code name) "and 5.5 inches"MarlinIt is supposed to appear, and specifications and actual machine images have been reported so far, but the selling price was leaked this time.

HTC Nexus 2016 Marlin & Sailfish Prices Hinted - Nexus Blog
http://www.nexusblog.net/htc-nexus-2016-marlin-sailfish-prices-hinted/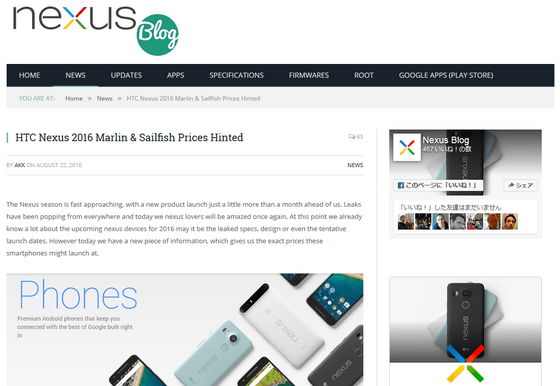 The 2015 model of Google's Nexus series has done Nexus 5X for LG and Nexus 6P for Huawei but in 2016 it is reported that HTC is developing both 5 inch Sailfish and 5.5 inch Marlin.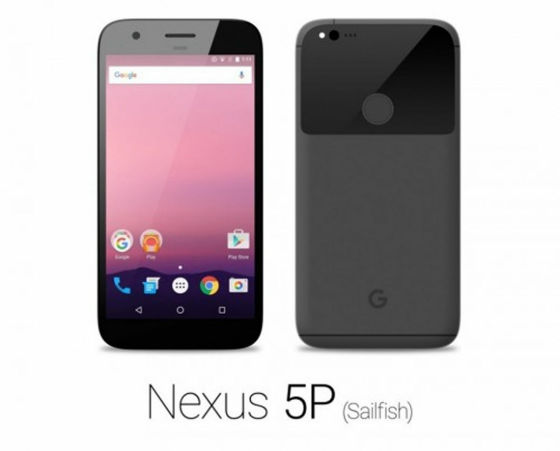 According to Nexus Blog dealing with Android related news, Sailfish's 32GB model is $ 449 (about 46,000 yen) and Marlin's 32GB model will be released for $ 599 (about 61,000 yen) And that. Nexus Blog reported only the selling price of the 32 GB model, and how many storage models are available for Sailfish and Marlin is unknown at the time of article creation.

Google's deployed Nexus series will have a 5 inch Nexus 5 in 2013, a 6 inch Nexus 6 in 2014, and in 2015 Nexus 5 X and Nexus 6 P, each successor, came out. In 2016, it is estimated that two models of Sailfish and Marlin will appear at the same time following last year, and a new display size of 5.5 inches will be joining the Nexus series.

In 2013Nexus 5When it was announced, the price of the 32GB model was 399 dollars (Japanese selling price of 48,800 yen), and "cheap and high performance" was a big appealing factor. However, it was announced in 2015Nexus 5XIt is 429 dollars (Japanese selling price 63,400 yen) and it got higher from the previous model, especially the selling price in Japan rose, so the selling price of Sailfish and Marlin this time is also a point that has been drawing a lot of attention.
in Mobile, Posted by darkhorse_log