Portable multifunction air conditioner "Zero Breeze" that you can take anywhere, smart charging with a USB port is also possible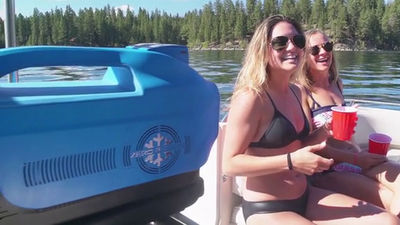 Air conditioner is usually installed indoors, but based on the concept of "outdoor air conditioner", multifunctional portable air conditioner that seems to be useful at camping time etc.Zero BreezeHas been created.

Zero Breeze - The World's Coolest Portable Air Conditioner by Zero Breeze - Kickstarter
https://www.kickstarter.com/projects/1253665084/zero-breeze-the-worlds-coolest-portable-air-condit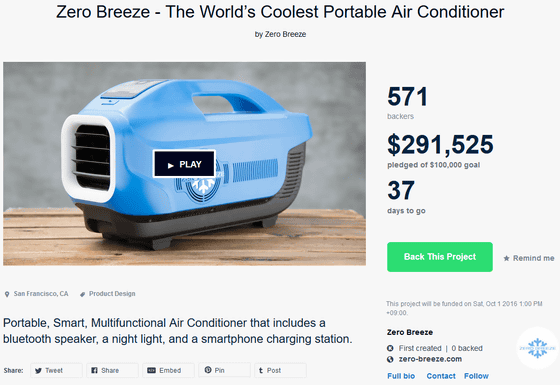 The function of Zero Breeze is obvious when you see the following movie.


"Zero Breeze" is located next to the man. It might be like a portable vacuum cleaner.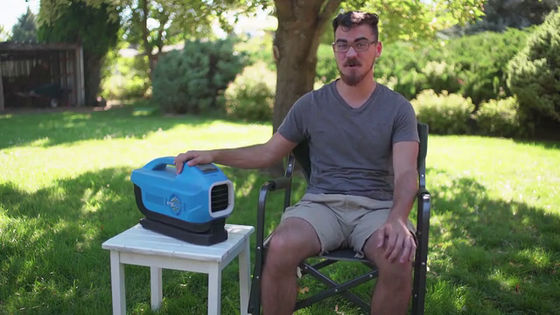 However, it is a portable air conditioner hidden in the power that can be used outdoors on a small body.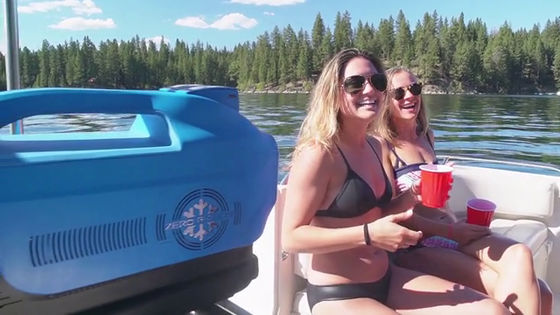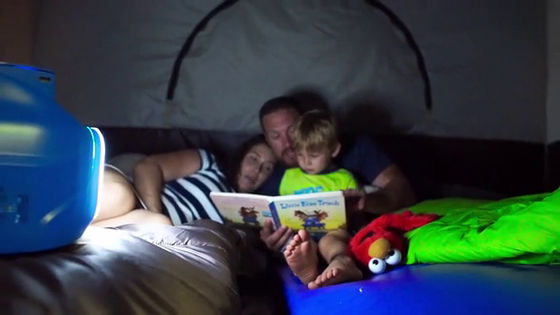 Besides the function as an air conditioner, Bluetooth speakers ......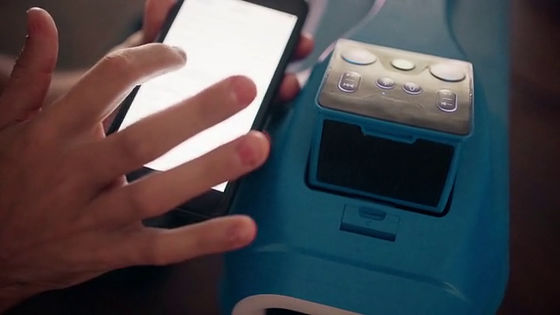 Equipped with 250 lumen LED light.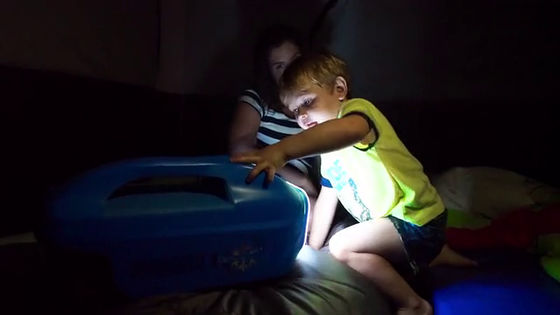 You can also charge your smartphone with two USB ports.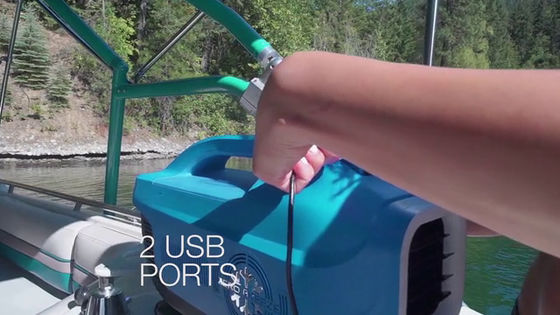 The idea dates back two years ago. There were other products of the same kind of concept "I want to carry the air conditioner" other than the same concept, but because I needed to put in ice and water, the power cord was essential, somehow I could use batteries driven It seems to have been thoughtfully created.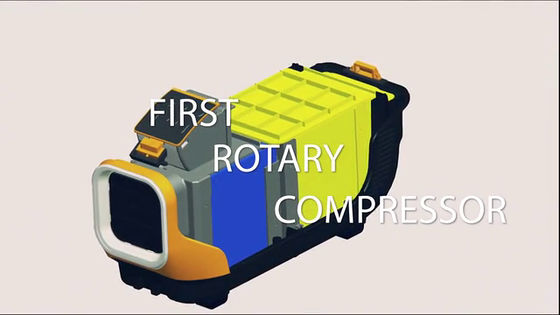 Battery unit is 12 V 40 Ah model, charging time is 5 hours. Removal from the main body is possible, and additional units are available depending on the investment plan.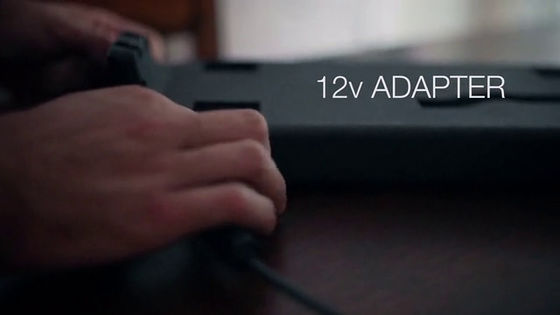 Air volume can be adjusted in three stages. In addition, it is said that the operation time is "medium" for 5 hours, "high" means 3.5 hours.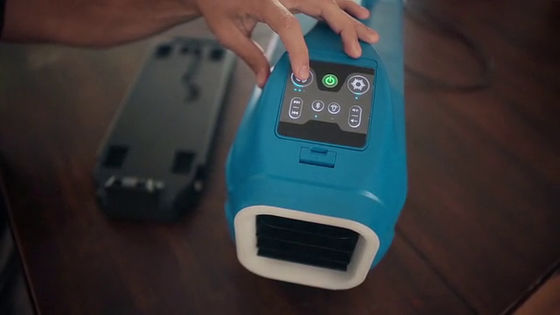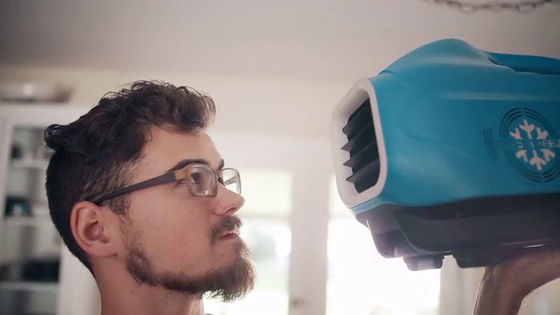 Also included is an exhaust pipe for indoor use.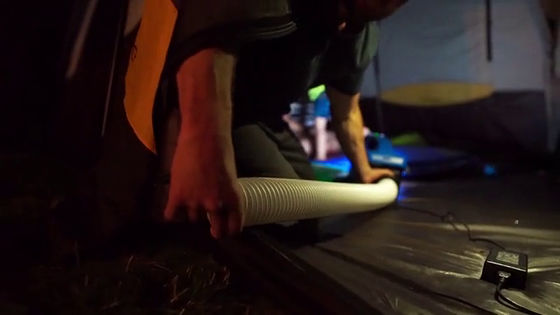 Body color is Cool Orange and Frost Blue 2 colors. The size is 7.8 inches (about 20 cm) wide × 19 inches (48 cm) of depth × 11 inches of height (about 28 cm) with the battery unit attached. Weighs about 6.3 kg, of which about 4 kg of battery unit.

The cooling performance is "for 50 square feet" in the case of indoor use, and it is about 4.6 square meters when converted. This is about 1.39 tsubo if it is a grand scale, about 2.77 tatami mats between Chukyo used in real estate information, so it is about performance "it is suitable for cooling inside the tent" to the last.

Kickstarter is seeking investment with a target amount of 100,000 dollars (about 10 million yen), already about 300,000 dollars (about 30 million yen) gathered.

Early application fee plan for $ 349 (approx. 35,000 yen), which already has one set of body set, has been filled with all the frames,
·$ 389 (about 39,000 yen): Body and set 1 set (AC adapter, exhaust pipe, drain pipe)
·$ 608 (about 61,000 yen): Body and set 1 set + additional battery 1
There are prepared. The planned price at the time of marketing is 499 dollars (about 50,000 yen).

The deadline of investment at Kickstarter is Japan time on October 1, 2016 at 13:00.