As a result of getting only Doraemon, not Pokemon when walking in the streets of Thailand and Taiwan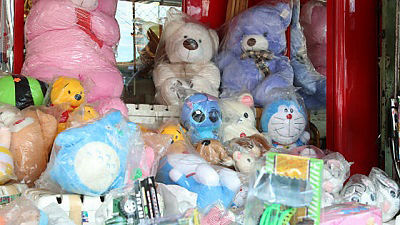 I was absorbed in collecting Doraemon, not Pokemon.Articles that Doraemon is used for rituals of rainSo I wrote that Doraemon is popular in Thailand. This year's visit to Thailand, which has been the fourth time for three consecutive years. After all, it is full of Doraemon. Including the unofficial.

Hello, Doraemon is a little detailedTakuya Sudo @ circle around the world bicycle @ Charridermanis. Especially I like Doraemon who is rough in temperament in early comics. "Let's do it, let's fuck you!" But, as it is, it probably was not popular now. It feels like it has become a character that is loved all over the world because I am gentle and calm as a friend as a friend.

Although the pandemic Pokemon GO does not go on well, during the trip I often took a walk, I found Doraemon in Thailand and Taiwan.

◆ In Thailand
The local Kashikon Bank was promoting with Doraemon. This bank which collaborates with Doraemon every year every year ....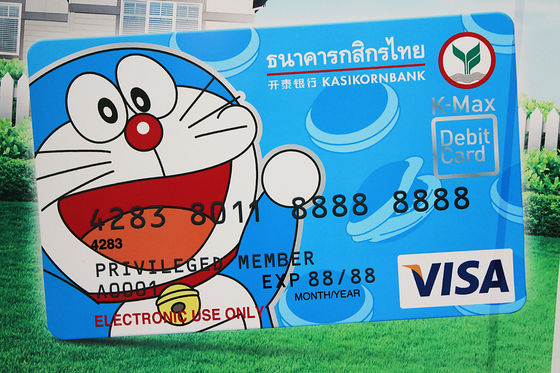 Tissue paper depicting "9 Doraemon New · Nobita's Major Evil ~ Peco and 5 Exploratory Corps ~" which is the 9th movie of the new Dora.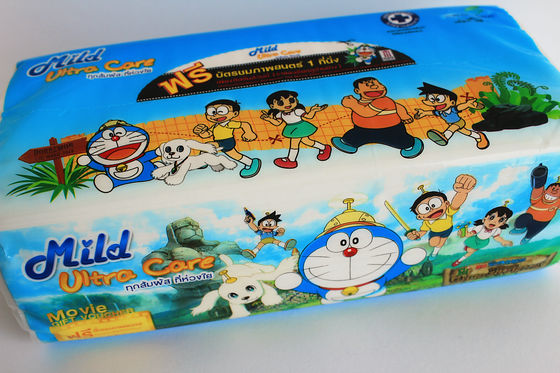 It was also a picture of the tablecloth on the market.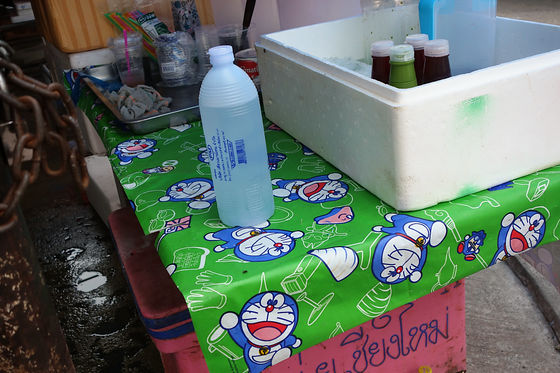 Also my brother 's water bottle making cooking on a stall is Doraemon.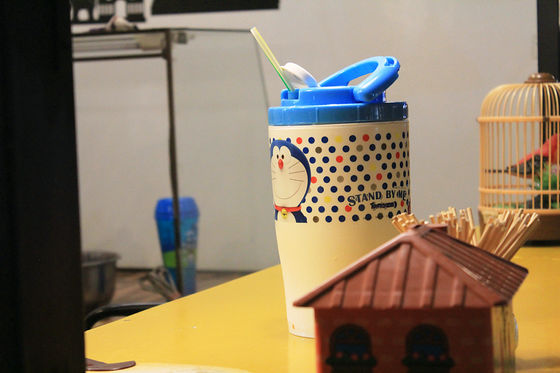 The license plate of the motorcycle was also decorated, but it seems better not to imitate it because it would be illegal in Japan.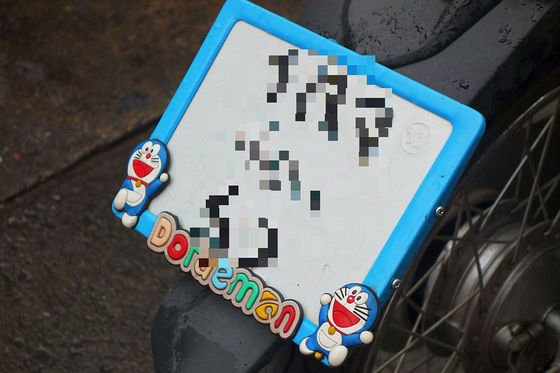 I was standing at the dentist 's storefront This is possibly! Due to privacy protection the eyes are hidden.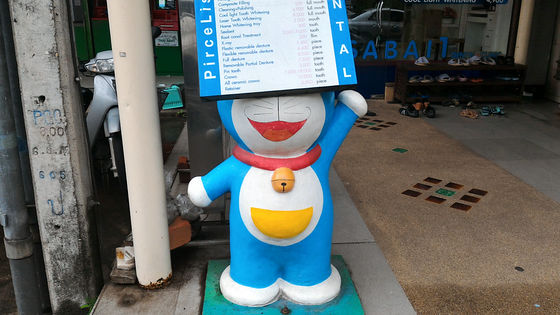 It is also a nuisance flier in the city like a pink leaflet.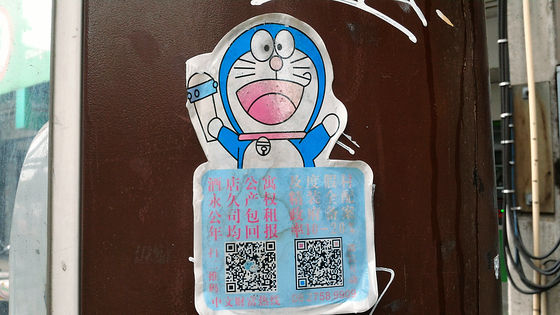 It was Doraemon also for women's pajamas. I also sell quite a merrytic pink pajamas.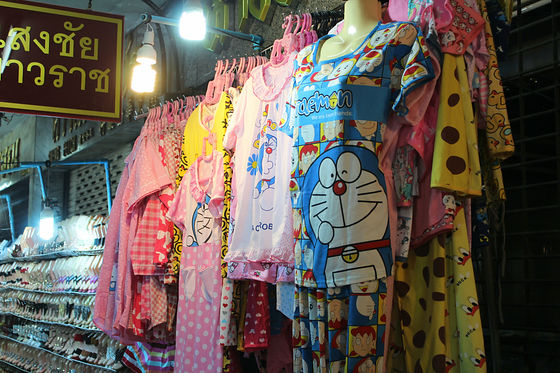 Bag of Doraemon who was smiling with smile.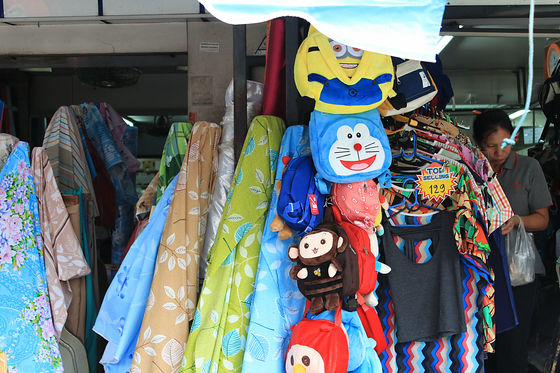 Blue guy gets mixed with the stuffed toy of Kuma without any discomfort.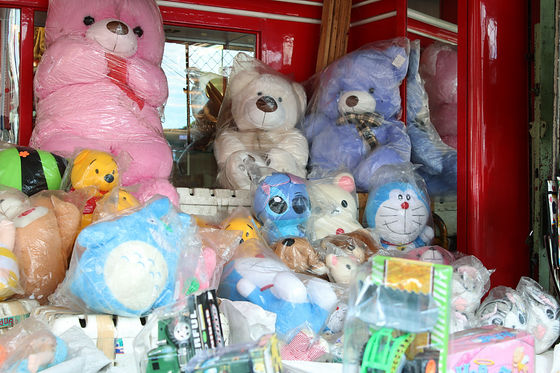 Doraemon smiled there also when I saw the next door at the airport's turntable. It was like bringing in the cabin.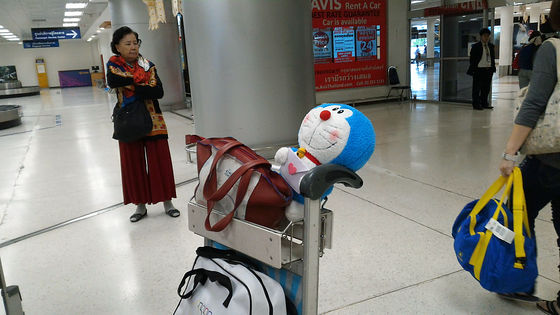 On the day I got off to Bangkok, Doraemon's wrapping vehicle greeted me when I got on the Skytrain connecting the airport and the city. It was a campaign of a Japanese travel agency "H.I.S.".



An unexpected smile spills in the car full of Doraemon.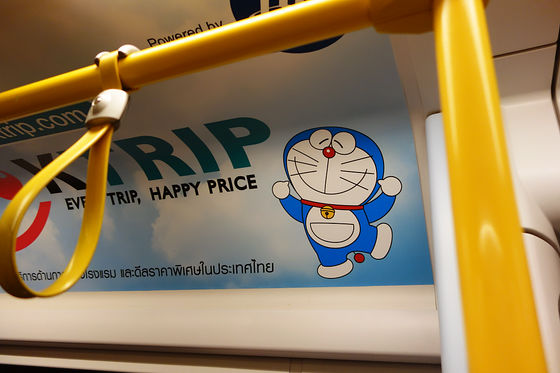 I was doing a Doraemon campaign even at the supermarket called Tesco of British capital. It was replaced with Snoopy.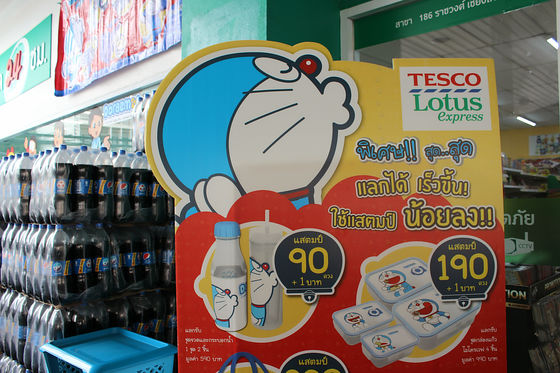 The door and the sticker of Doraemon everywhere stuck on the automatic door. When you pass through the door you will be called "Fan, Fan, Forewaran"Dull mindset soundIt will ring. It was a title call of TV anime (old Dora).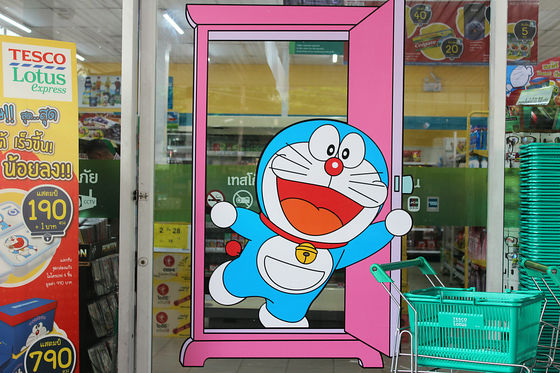 ◆ in Taiwan
Taiwan became the second time for the second consecutive year. Last time it was about Totoro and Rilakkuma, but Doraemon often got to know this year.

Here is where Seven - Eleven was doing the Doraemon campaign.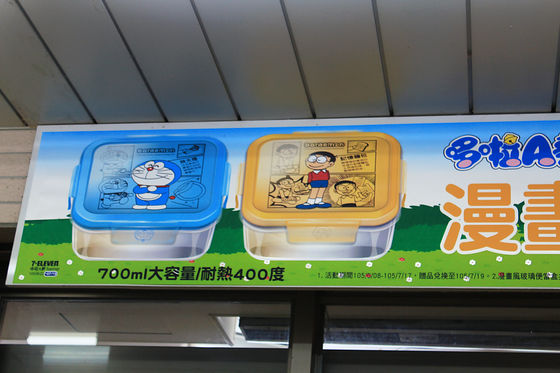 Also in the design of the JCB card which is also entering Taiwan.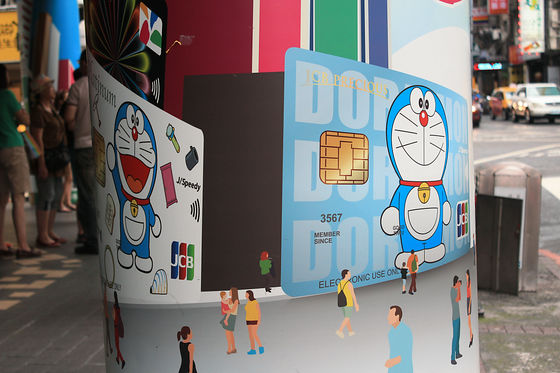 Protecting elephant Sato (huge) guards. It was a showcase in front of the pharmacy.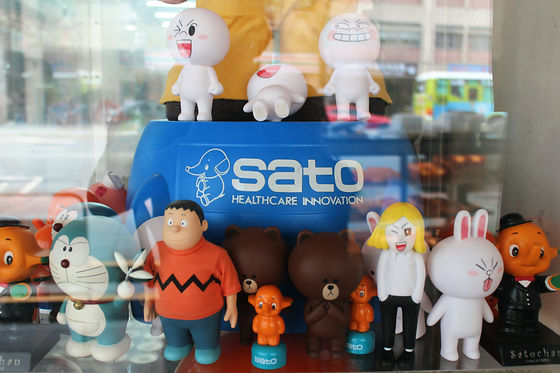 On the stalls of the night market, I made dolls for Doraemon. Doraemon's song was also flowing in "Bando Anan An - Very Daisuki ~" with BGM.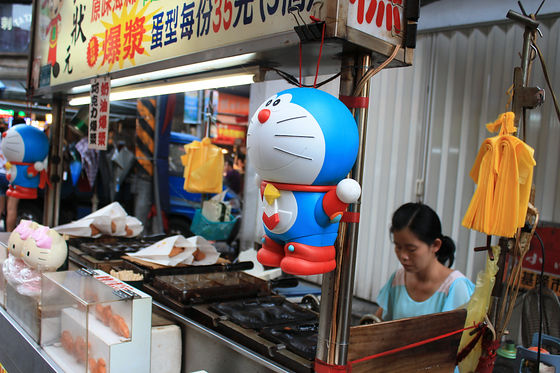 Street address of elaborate mosaic.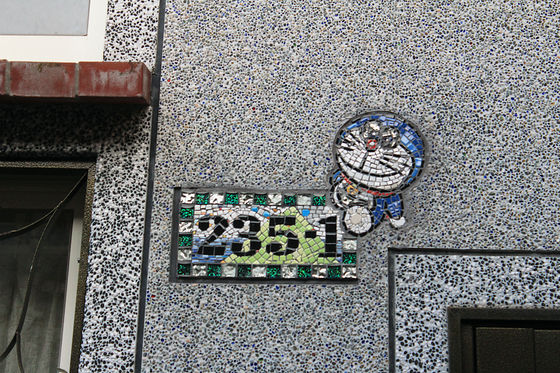 There was also in the signboarded in the building. Is "Tai" like lending a room or floor in the sense of rental?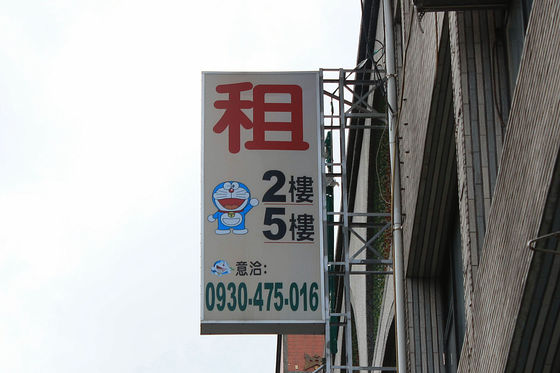 Doraemon version of two children who often see in the door of Greater China. It is a sticker of the luck of "Funding Expansion Hiroshima (as money comes in)".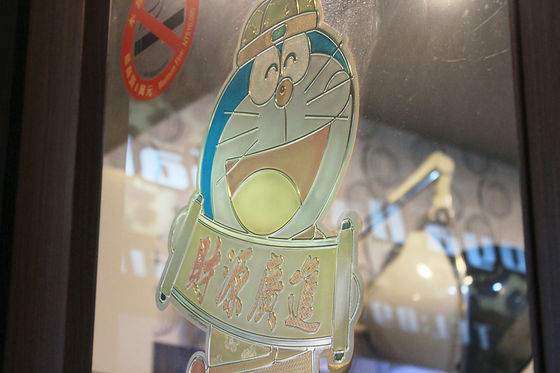 Doraemon not only for Thailand but also for Taiwanese dentist.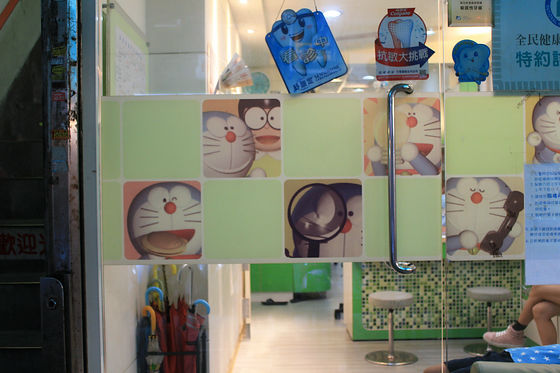 This is the entrance of a tropical fish store. The same figure as the cover paper cover is a thief.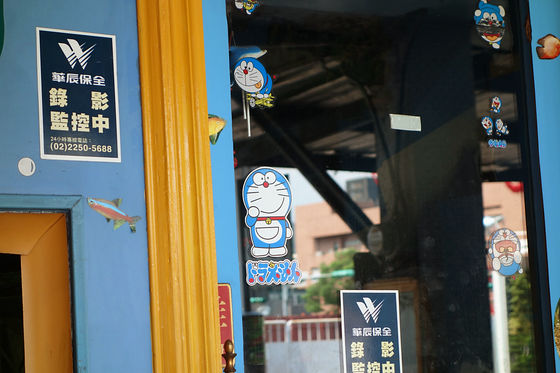 Sales guide of quite elaborate shops.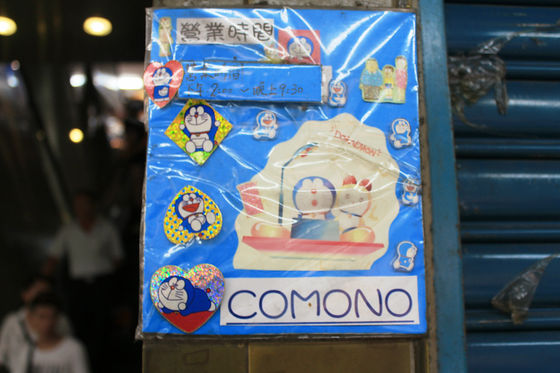 It is also a prize for crane games.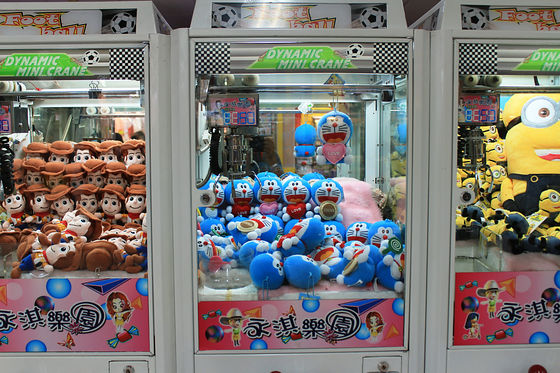 Even for vehicles that move when you insert a very popular coin into a small child.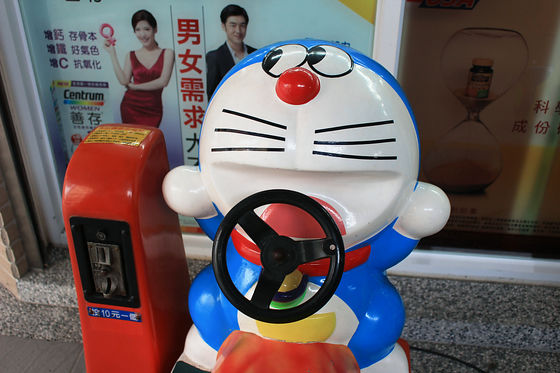 Doraemon was drawn also in the motorcycle helmet which is the foot of locals. Kitty, gutta, rilakkuma, gibanyan and Taiwanese people are weak to the characters.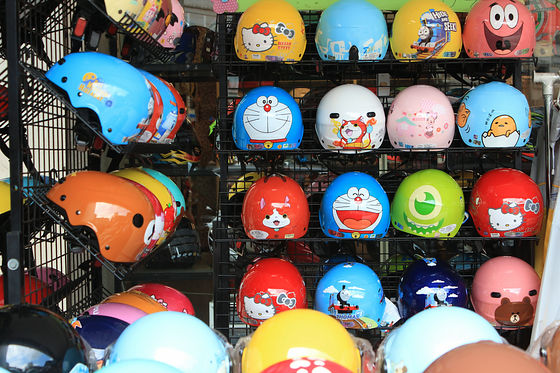 I found a T-shirt of "Boss Doraemon" but not "Doraemon" ...... When Nobita-kun got beaten up by the giant, when I cried out with tools, I had a somber face looking to throw a handgun into my desk poppingly. Lifestyle.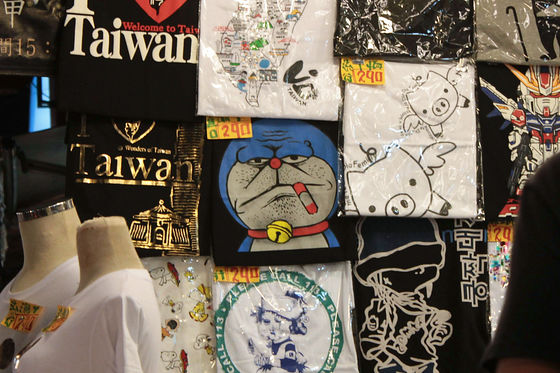 With this kind of feeling, in Thailand and Taiwan, Doraemon got drowned in a casual everyday scene of the local.

By the way, a personRecognize "round" "small" "soft" things are cuteI will do. Doraemon is also so, Kitty, Rilakkuma, Anpanman and popular characters Everybody looks round. This also leads to human babies. Tickle maternal instinct. I was happily immersed just looking at a baby with a punipuni, and I felt that I could understand the reason why Doraemon, an infant-type figure, was pretty cute.

(Sentence / photo: Takuya S. Narou Charriderman
Cycling around the world for a bicyclehttp://shuutak.com
Twitter@ Shuutak)