Three new Harpota books are published as e-books in September 2016, and what kind of story is it?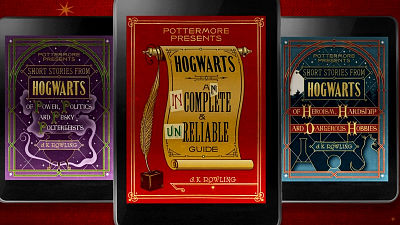 Series stage work depicting 19 years after Novel Vol.7 "Harry Potter and the Deathly Hallows"Harry Potter and the Cursed Child"A movie drawn deeper about the age of the magical world's dark"Fantastic beast and magical journeyAlthough the story continues after Harry Potter series has finished this story, it turned out that the e-book series by author J. K. Rowling is made public again.

Pottermore - Introducing Pottermore Presents: a new eBook series that celebrates Hogwarts
https://www.pottermore.com/news/pottermore-presents-ebook-series-published-september

A short series published as an e-book is called "Pottermore Presents", and a website that the world of Harry Potter series can enjoyPottermore(Pottermore)"It is a combination of works already published at Mr. Rolling's drawing.

Three new titles are scheduled to be released on September 6, 2016, when the new semester at Hogwarts begins, each book is about different themes related to Hogwarts. The contents of the three new books are as follows.

(1) "Hogwarts: An Incomplete and Unreliable Guide (Hogwarts: incomplete and irrational guide)"
A book focusing on the details of the school of magic school loved by people, about the ghost of Hogwarts, and about a book saying "What happens when a grouping hat can not decide a dormitory for new students?" It is.

(2) "Short Stories from Hogwarts of Power, Political and Pesky Poltergeists (About Short Stories, Political and Cumbersome Poltergeist from "The Power of Hogwarts")"
One book that shows what kind of trouble the Ministry of Magic and Azkaban guards face when reading. Mr. Rowling's part about Horus · Slug Horn who taught in Hogwarts is also said to be part.

(3) "Short Stories from Hogwarts of Heroism, Hardship and Dangerous Hobbies (About short stories, hard and dangerous street music from "Hogwart's heroism")"
Written about stories about Sirbanus Kettleburn who was a teacher of Hagrit's predecessor of magic biological breeding, and about the success of Minerva McGonagall's deputy principal of Hogwarts, a teacher of transformation techniques during the second magic war It is.

In the new work, the mystery "How a wizard becomes a moving portrait?", A secret of the naming method of the black family which is the family of Sirius Black, and Dolores unbridge which Mr. Rolling repeated corporal punishment for Harry It seems that it is also revealed what it is thinking about.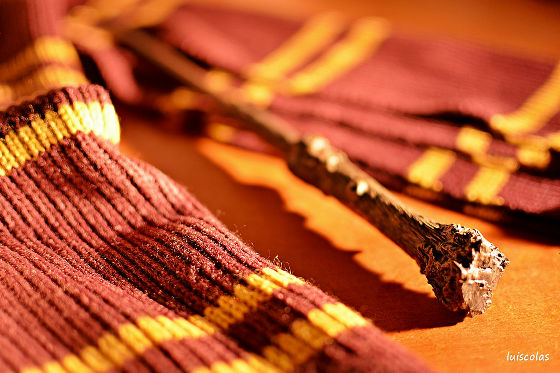 ByLC_ 24

The e-book cover was engaged in the movie version Harry Potter's artworkMinaLimaHe is in charge. Not only the English version but also the French, German, Italian, Japanese, Dutch, Spanish, Brazilian and Portuguese versions are released at the same time on the release date, September 6, 2016,IBooks,Amazon Kindle Store,Kobo BooksIt is scheduled to be done with.
in Note, Posted by darkhorse_log