Amazon finally introduced its own cargo aircraft and started operation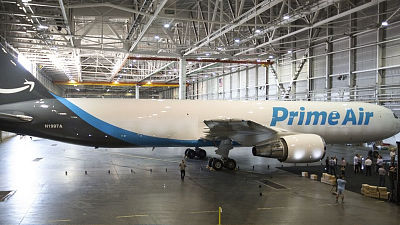 Amazon, for the transportation of huge amounts of goodsWe signed a lease agreement for 20 in-house transport aircraftAlthough it was reported that it was actually used, its special operation has been started, and special coating machines are released for the media.

This is Amazon's first 'Prime Air' plane - Recode
http://www.recode.net/2016/8/5/12382052/amazon-prime-air-plane

On August 4, 2016, Amazon special paint aircraft, which was released for press at Boeing factory in Seattle, USA, is a kore. Aircraft that has been refurbished for Boeing 767 type passenger aircraft of the medium size aircraft is used, and the aircraft has characters of "Prime Air" greatly and familiar smiley marks are drawn on the vertical tail.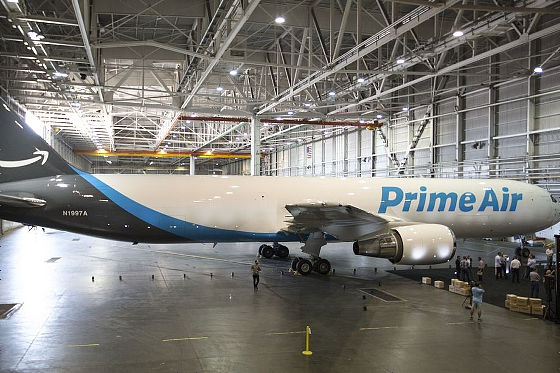 Amazon has contracts with two leasing companies, "Atlas Air" and "Air Transport Services Group", for the introduction of a dedicated transport machine, and by 2016 it has also expanded to 40 on the scale It is planned to operate for freight transportation.

Of these, 11 have already started operation, and in the United States fly around the United States to realize "Delivery within 2 days" that is offered at an annual rate of 99 dollars (about 10,000 yen) in the United States and ship cargo It is said that it is transporting.

A time lapse movie containing a whole part of special painting was also released.

Introducing Amazon One - Timelapse - YouTube


Dave Clark, vice president of transportation at Amazon, aims to operate its proprietary transport aircraft said, "It seems to be a difference between airline's flight service and private jet, so in Amazon it's an airplane There is a handling amount enough to skip over.With the company's dedicated routes, we can build specialized services for Amazon service, so there are merits in terms of shipping volume and flexibility of logistics "I tell you.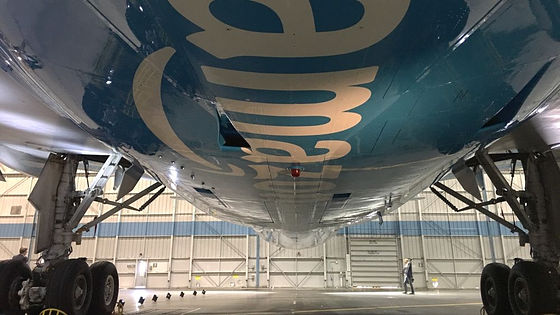 Although it seems that it can say that it is a unique unique effort of the country in the country, it is most likely to leave it to a professional company In general, because there is a logistics that can cover the air freight of cargoes in-house, the enormity of Amazon is transmitted It seems to come.