"Firefox 48" official version released, download protection features improved and warnings displayed in dangerous software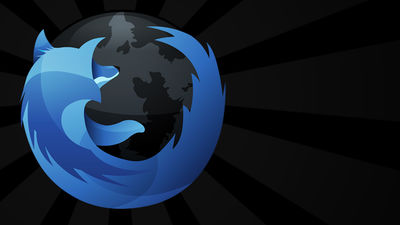 ByWholypantalones

The official version of Firefox 48 has been released. The download protection function is improved, warnings are displayed for unnecessary dangerous software and undesirable software, and support of OS X 10.6, 10.7, and 10.8 is terminated.

Firefox Download - Free Web Browser - Mozilla
https://www.mozilla.org/ja/firefox/new/

Firefox 48.0 Release Notes
https://www.mozilla.jp/firefox/48.0/releasenotes/

Firefox for Android - Mobile web browser - Flexible customization and privacy-oriented browser - Mozilla
https://www.mozilla.org/ja/firefox/android/

Firefox 48.0 Release Notes for Android
https://www.mozilla.jp/firefox/android/48.0/releasenotes/

Firefox for iOS - Mobile browser for mobile that can be used on iPhone, iPad and iPod touch - Mozilla
https://www.mozilla.org/ja/firefox/ios/

◆ Desktop version download
· Windows version
http://download.mozilla.org/?product=firefox-48.0&os=win&lang=ja

· Mac OS X version
http://download.mozilla.org/?product=firefox-48.0&os=osx&lang=ja-JP-mac

· Linux version
http://download.mozilla.org/?product=firefox-48.0&os=linux&lang=ja


◆ Changes in Firefox 48 Desktop Edition

○ New functions
· The download protection function has been improved so that warnings are displayed for unnecessary dangerous software and undesirable software.Click here for detailsPlease refer to the.
·Process separation(E10) was held. Note that this function is provided only to some users. While obtaining feedback, we will gradually expand available users.
· By MozillaVerification · Not signedAdd-ons will not be loaded
· GNU / Linux: Canvas drawing performance has improved due to Skia correspondence. It will be up to 3 times faster
Several improvements were made to WebRTC
Delay-agnostic AEC has been activated
Full duplex communication with GNU / Linux and Mac OS X was supported
ICE restartAnd updates are now available
You can now duplicate MediaStream and MediaStreamTrack
· When you search by the URL bar, the bookmarked page and the already opened page are displayed as icons
· Tab and Shift + F10 are now available on Windows: Tab (move button) and Shift + F10 (display menu) on customize screen
·RustA media parser rewritten in

○ Correction
- Fixed a bug related to audio generated by Jabra headset and Logitech C920 Web camera. This eliminates the distortion of speech that occurred when using WebRTC
· The handling of the last line of the function at the step execution in the debugger was corrected

○ Change
· Windows: SSE 2 extended instruction set is required after this version
·End support of OS X 10.6, 10.7, 10.8. In the future we will focus on 10.9 development. If you are using 10.8 or less, we recommend updating the OS
· Windows Remote Access Service no longer uses modem Autodial

○ Developer
·WebExtensionsImplementation of stable has become
·A function for editing the position of an element set to position absolute or fixedHas been added
· Memory toolTree map displayFeatures added
· It is now possible to debug scripts that run on WebExtensions background content and background pages
· Contetn Security Policy (CSP) is now enforced for Web Extensions
· The error console has been discontinued. From now onBrowser consolePlease use
· About: You can now reload add-ons with debugging. By using this function, addon development can be done more efficiently
· In development toolsFirebug themeHas been added
·Communication details in the console panelYou can now see
·Web Crypt APINow available from Worker

○ Unresolved
· When using a webcam saving a special number in cookie, the user may become logged out under specific conditions (Bug 1264192)

◆ Changes in Firefox 48 Android version

○ New functions
· New users can also set Sync from the history panel
· Suggest to add "frequently used sites" to "home screen" now
· You can now manage notifications on the setting screen
· Qwant was added to the search engine in France, UK, Germany
· Item search results on Amazon are now displayed in the address bar
· Improvements on media were made
Supported Android MediaRecorder via software codec
Audio content of media is managed by Android Audio Service
·Easy to set up Firefox as a standard browserIt is now
· Supported text selection method available on Android M or later

○ Change
· The history browsed on mobile is now displayed in preference to the browsing history of synchronized desktop
· The following changes were made to the home screen
I moved the reading list to the bookmarks panel
Sync tab moved to history panel
· "Always restore tab" has become the standard setting. You can change this from the detail menu
· Android 2.3 (Gingerbread) is no longer supported
- The UI for video playback has been renewed

○ Developer
· Asynchronous notification using Push API is now possible
·WebExtensionsImplementation of stable has become

The next version of Firefox 49 will be released on 13th September 2016.

· Additional notes 2016/08/04 12: 12
Firefox,Electrolysis and e10sFirefox 48, which is known for its name, is activated little by little by Firefox 48. We will start with 1% of all users initially, and if there is no problem, we will increase it to about half of all users.

Desktop version and Android version of Firefox with major improvements released today | Mozilla Japan blog
https://www.mozilla.jp/blog/entry/10556/

What happens when you activate e10s which is one of multi-process Firefox is that processing of Web contents and processing of the user interface of Firefox are divided into different processes, so freezing is reduced. For information on whether Firefox you are using is activating e10s, enter "about: support" in the address bar, and in the multiprocess window item "1/1 (default by default)" on Windows or Linux, Mac "If 1/1 (valid by default)" is displayed, it seems to be validated.