"Comparing Heights" which displays differences in body shape of multiple people side by side when entering height and sex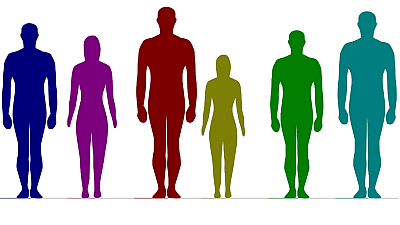 When drawing illustrations, it is also difficult for images to be attached with "How much is the difference in height and size between these two people?" In such a case it is usefulComparing Heights"By simply entering your height and sex, you are automatically arranged to display the differences of multiple people 's shapes side by side.

Comparing Heights
http://www.mrinitialman.com/OddsEnds/Sizes/compsizes.xhtml

The top page of Comparing Heights looks something like this. There is a place to enter numerical value etc. at the top of the screen, and the figure based on the input numerical value is displayed at the bottom. In the default condition, two men, 182.9 cm tall, were lined up.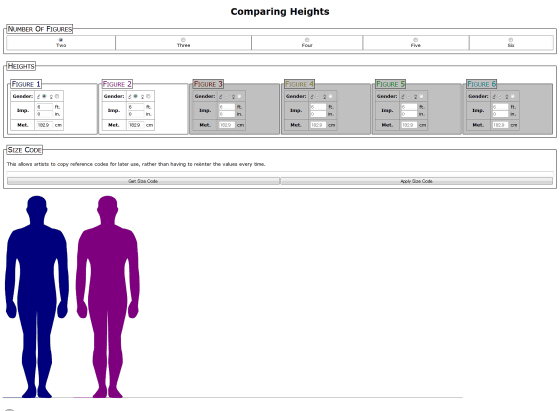 Up to 6 people can be displayed at a time. First of all, I will try it with "Two (two people)".



Changing the figure of the second person from male to female, the height is set to 165 cm. In addition, height can be written in meters and inches.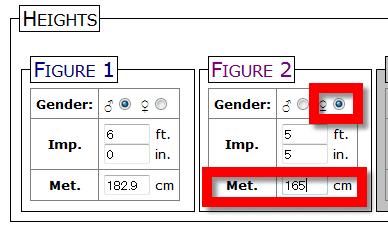 Then, the difference in body size between two men and women with different heights was displayed as follows.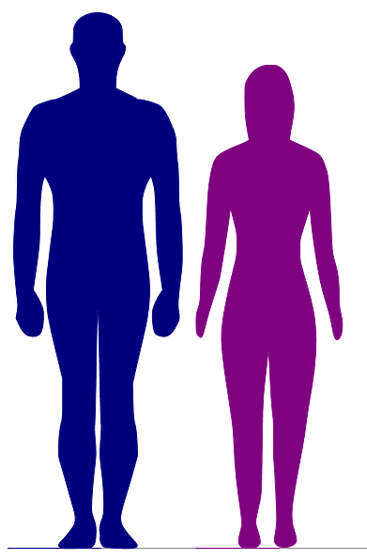 Furthermore, when trying to make the figure of the 3rd person 2 meters, I mistakenly set it to 2009cm.




Then the physical form difference looks like this. It seems that it corresponds to a body shape which can not exist in reality.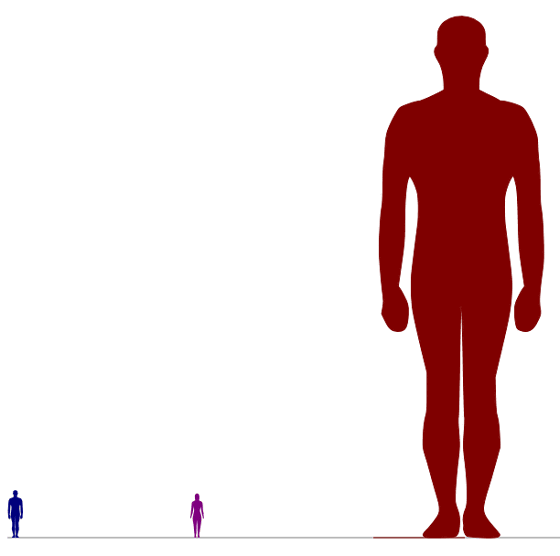 I set it to 200 cm and feel like this.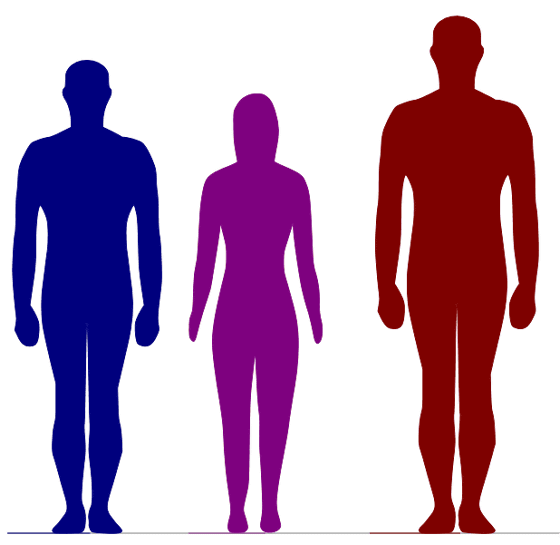 In addition, it sets to six people who is the maximum number of people.




This is when men of 182.9 cm tall, 170 cm female, 200 cm male, 150 cm female, 175.5 cm male, 165.3 cm men are arranged. Even with similar stature, you can grasp at a glance that there is a difference in body shape between men and women, and even if they have the same sex, there is a difference in size feeling depending on their height, so when drawing multiple people in one picture It was a useful tool to grasp the image.