Nest bought by Google announces all-weather compatible camera "Nest Cam Outdoor" for outdoor security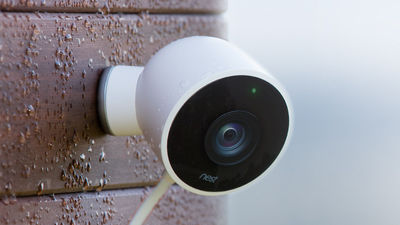 We deal with smart thermostats and smart fire alarms acquired by GoogleNest, Then a network camera for home securityNest Cam, And it grew as a brand that can respond not only to fire-related but also to any home security. And newly, Nest is a weatherproof camera for outdoor security "Nest Cam OutdoorWe announced that it will now enter not only indoors but also outdoor security products market.

Nest's next move is a step into the outdoor home security market | The Verge
http://www.theverge.com/2016/7/14/12157504/new-nest-camera-outdoor-home-security-waterproof

You can see how the terminal of Nest Cam Outdoor is based on the following movie.

Meet Nest Cam Outdoor - YouTube


Presented in June 2015Nest 's network camera "Nest Cam". It is now renamed to "Nest Cam Indoor".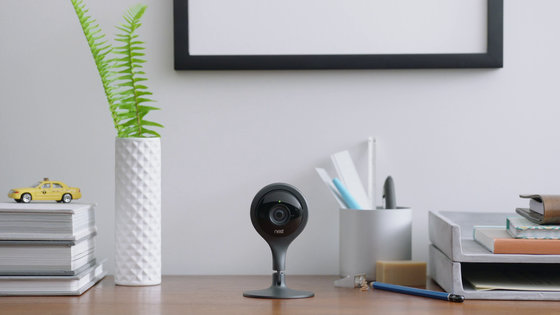 This is a network camera set indoors as its name, and you can check the video you are shooting from the dedicated application or software at streaming playback at any time.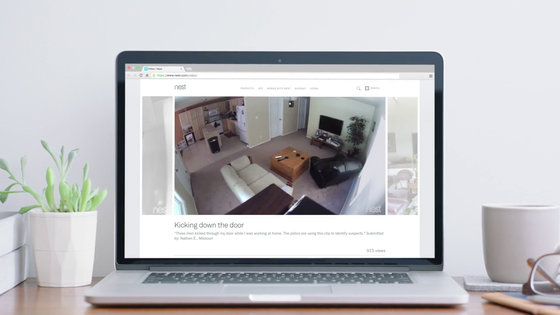 The following picture is one scene of the picture taken by the user actually using Nest Cam Indoor. It is perfectly recorded the appearance of the strokes that steal and steal inside the house without permission, it seems that it will show the power of Nest Cam Indoor vividly.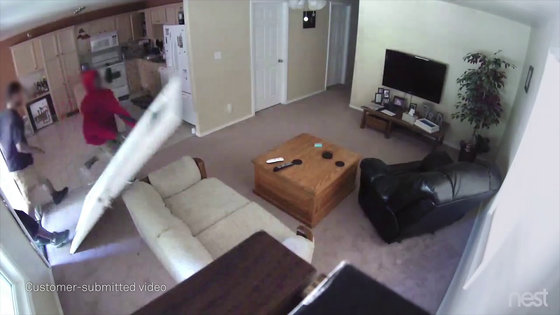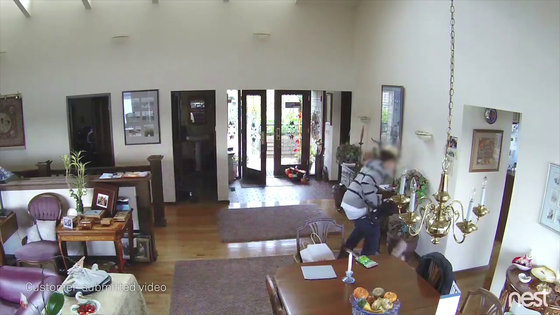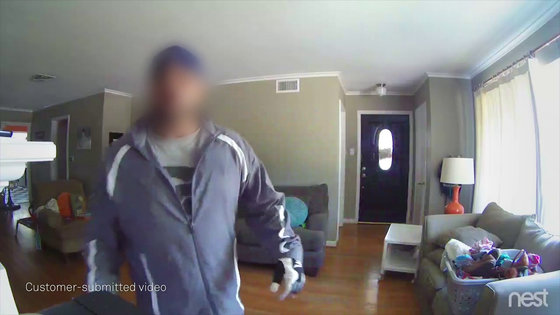 To extend the power of this security camera outdoors ... ...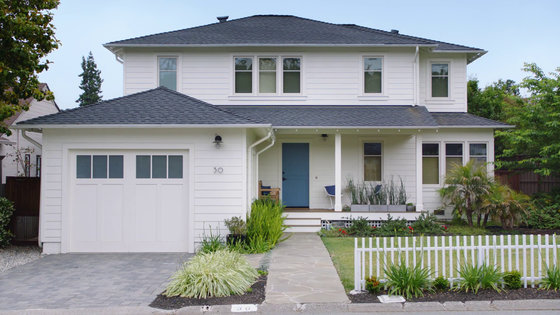 It is Nest Cam Outdoor. Installation is simple and can be done by yourself.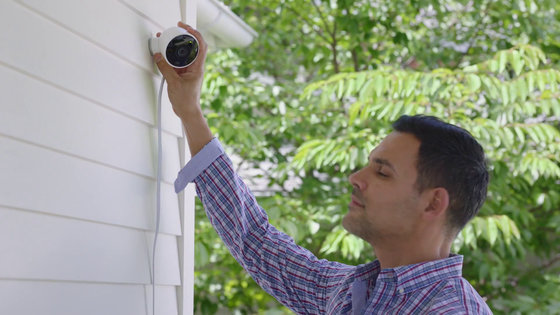 This is the picture actually taken by Nest Cam Outdoor. Nest Cam Outdoor is a camera that can shoot 1080p full HD movies, and the viewing angle is 130 degrees.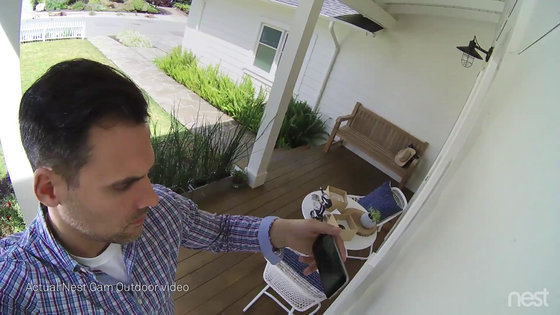 Because it is a camera for outdoor use, it is possible to correspond to all weather, it can record outdoor situation batchwise even under rain or snow or intense sunshine.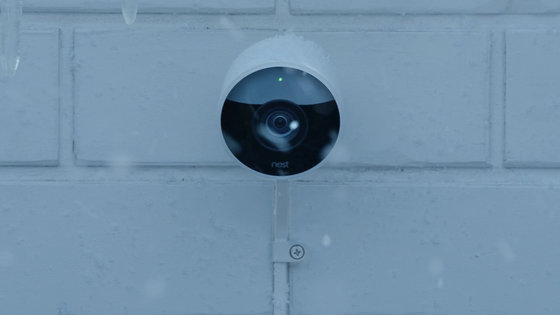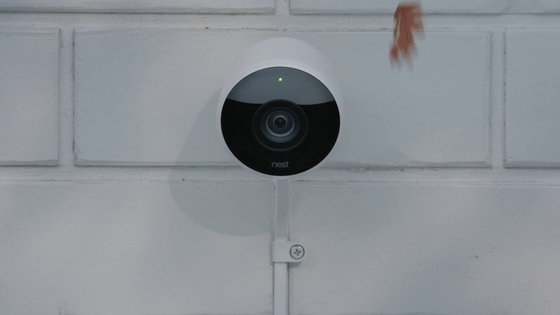 In addition, Nest Cam Outdoor can send a notification to the user by sensing the moving body.



From this notification, it is also possible to check the streaming playback of the video taken by Nest Cam Outdoor as it is. You can also tap the button to talk to the person at the end of the camera.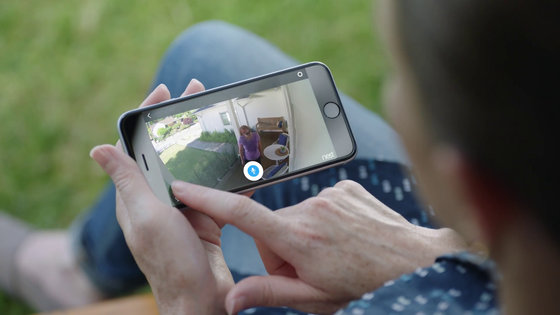 If the other party is a stroke, it is obvious that if you talk to it, it will go away as it is.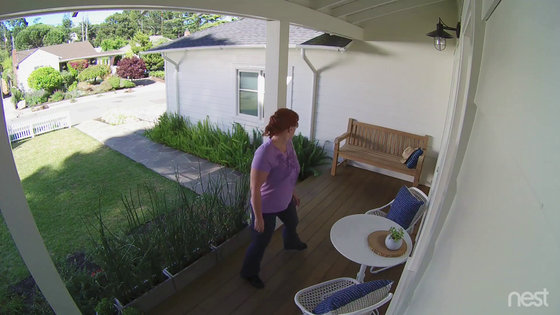 Furthermore, if you are subscribed to Nest's cloud security system "Nest Aware", it is also possible to save images taken in the past 10 days to 30 days on the cloud.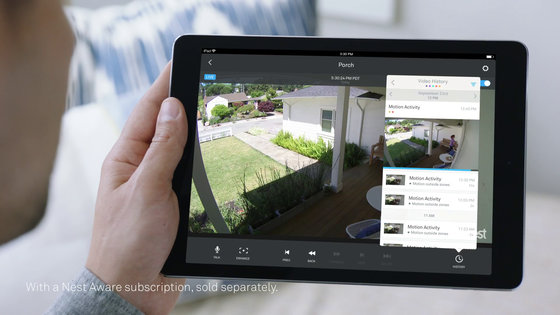 You can play past saved images by tapping in the application.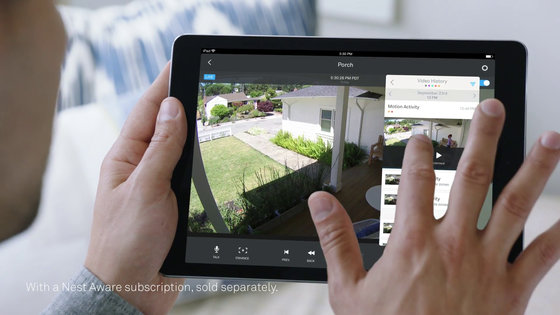 It is also possible to zoom in and out by scrolling through the pinch-in pinch-out or share the movie as it is.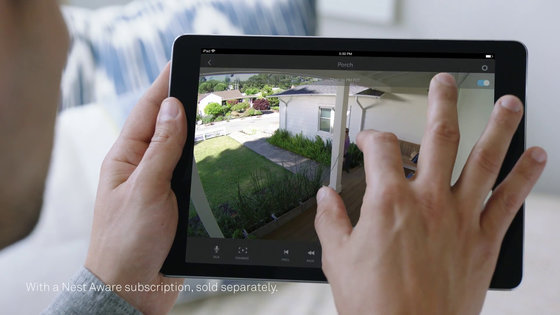 A postman and ... ...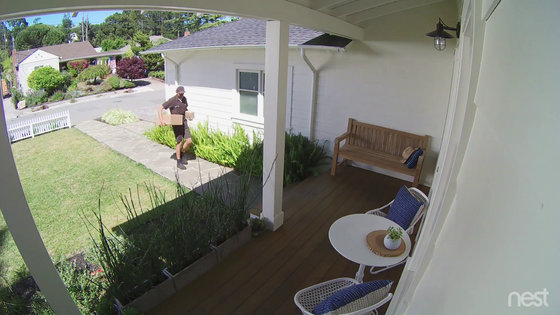 The moment of going out for a walk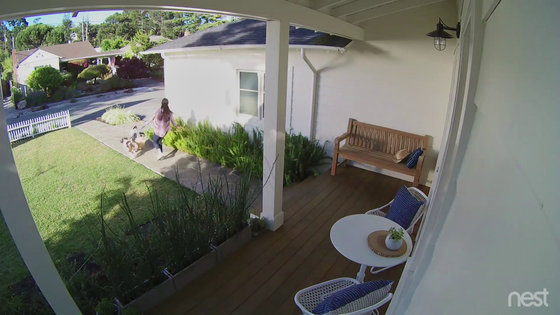 Nest Cam Outdoor detects every moving object, such as the timing when a child arrives home at Halloween, and keeps the picture taken.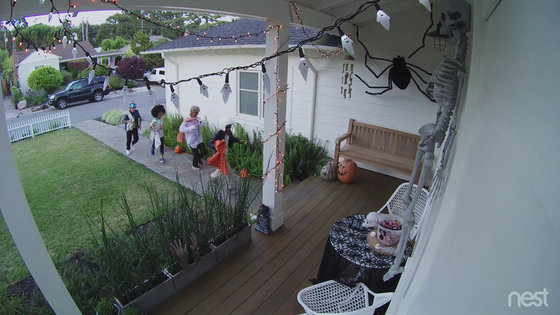 In addition, since even nighttime shooting is possible, even if it says "a noise has come out of the house at night," its identity can be confirmed from within the house.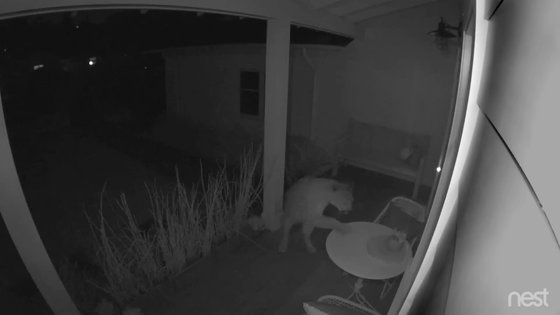 Images shot with Nest Cam Outdoor and Nest Cam Indoor can be managed by dedicated application at once.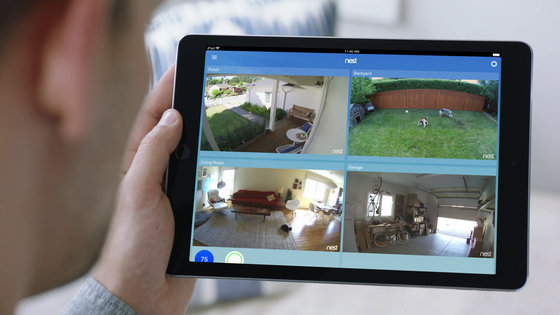 Also, if you join Nest Aware, you can also make the video taken with the camera a time lapse movie. It may be possible to leave memories at home with a slightly different form of time, such as a time when a happy family member gathers, the appearance of a pet while there is no owner, and children's playing.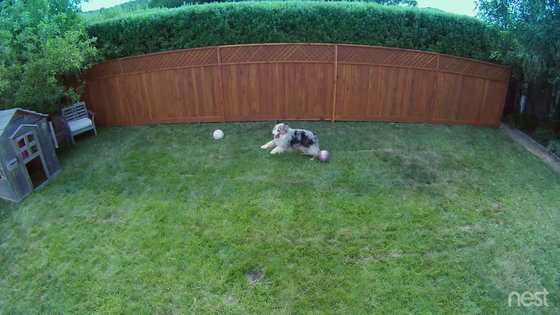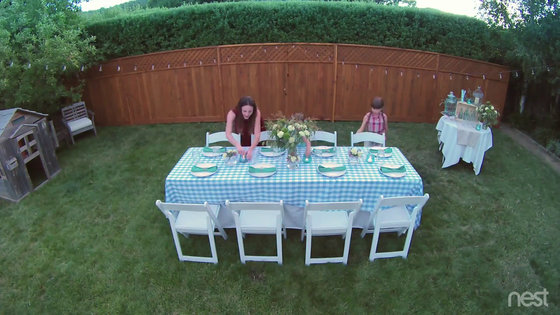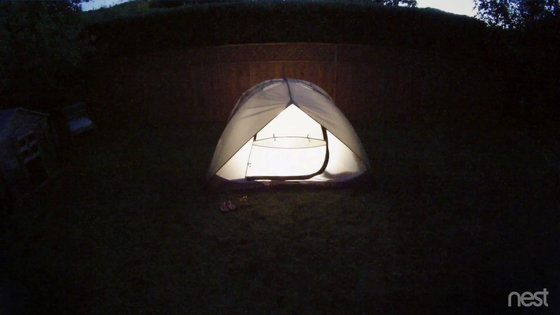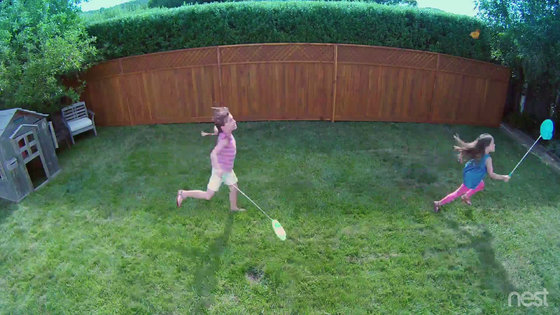 The performance of Nest Cam Outdoor is almost the same as the indoor Nest Cam Indoor. The major difference between Nest Cam Outdoor and Nest Cam Indoor is whether it is waterproof design or not, so Nest Cam Outdoor is waterproof so that it can be used even in rain and snow because outdoor use is the main camera. In addition, the color is based on white as a feature.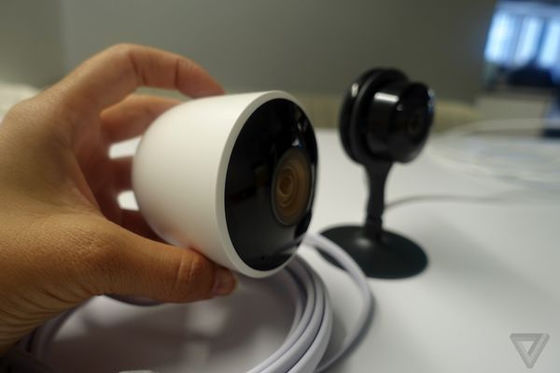 A bi-directional microphone is installed in the body of Nest Cam Outdoor so that the person in the place where Nest Cam Outdoor is located and the owner of Nest Cam Outdoor in a remote place can communicate.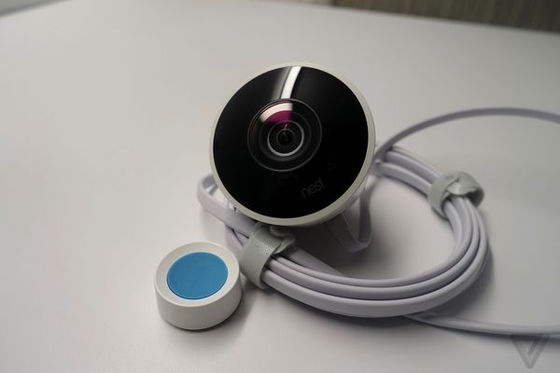 As for installation method, it seems that it will be attaching Nest Cam Outdoor to this, attaching the base with magnetic base with the wall on the wall. The length of the cable attached to the camera body is 10 feet (about 3 meters), and the cable is attached to the AC adapter with a length of 15 feet (about 4.6 meters), extend the cable to a total of 25 feet (about 7.6 meters) I will.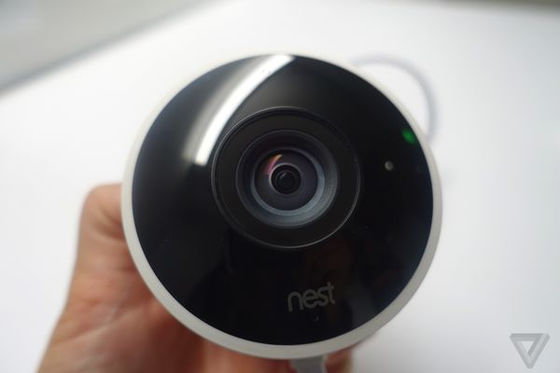 Overseas news media The Verge is evaluating terminals as "It can not be a burglar alarm device or specialized monitoring system, but it is much cheaper than the existing monitoring system".

In addition, Nest Cam Outdoor is scheduled to be released in the fall of 2016 and is currently accepting reservations. The selling price will be 199 dollars (about 20,000 yen).

Nest Cam Outdoor