I tried to eat pizza "curry in butter" with mild curry flavor that can be enjoyed from children to adults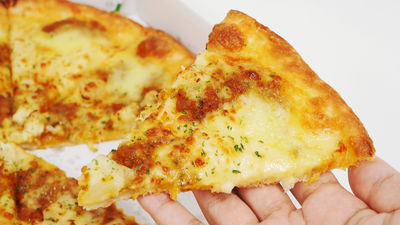 Pizza topped with rich and mild curries using spices such as turmeric, cumin and coriander, potato cut into larger size, buttery flavored cube cheeseCurry is butter"Has appeared in Pizza Hut from Monday, July 25th. Since curry and potato and pizza combined make me feel what it looks like, I ordered and tried it.

Curry is Butter - Pizza Hut | Pizza Hut Online Easy Net Ordering!
https://pizzahut.jp/pc/pizza/W000002879-002

"Curry in butter" has two sizes, M size (1900 yen including tax) and L size (2980 yen including tax), this time I ordered M size. For summer only, M size pizza is delivered in a seasonal design box "summer period limited pizza box" with illustration of hibiscus flowers and pizza ingredients.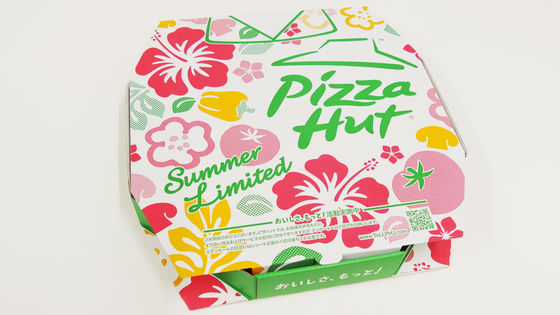 Spicy smell of curry spreads in the room when you open the box. The ingredients of topping are four kinds of curry, potato, butter cheese, parsley.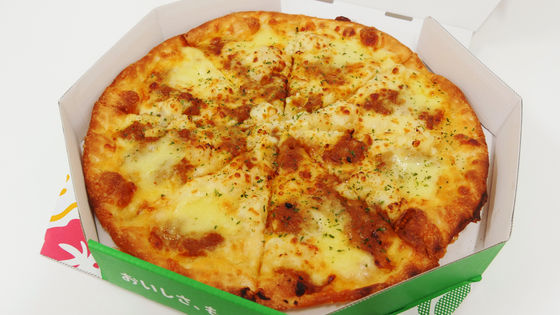 Spices such as turmeric · cumin · coriander are used in curry and it is mild and rich flavored curry for children to enjoy.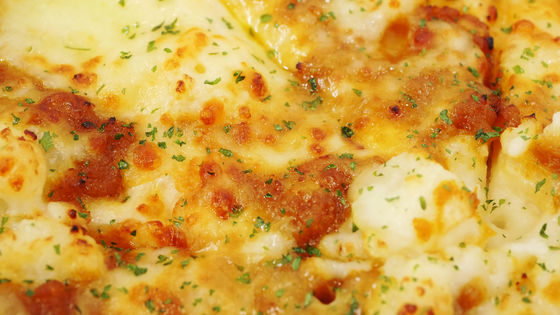 Plenty of cheese is brown and charred, heat has passed and moderately melting.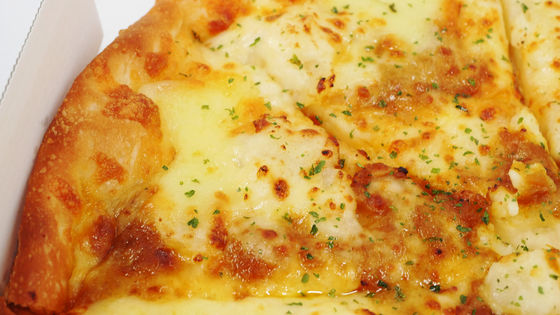 Pizza fabric is "Puffy Pan Pizza" "Dust Handse" "New York Light" "Paris and Sausage Crust (Plus Fee M Size 280 yen · L Size Tax included 410 yen)" "Golden Cheese Crust (Plus Fee M Size Tax 280 Yen / L size 410 yen included in tax) "This time, we chose" Dutch Hand Toss "crispy cheddar cheese topped with.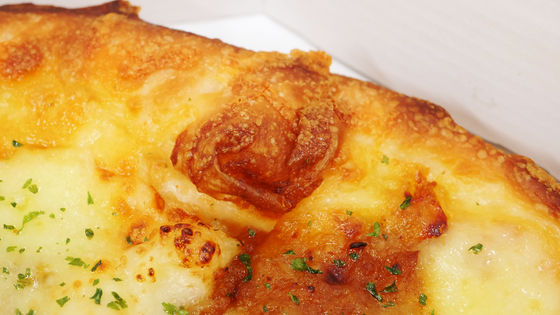 Curry is sweet and it tastes like curry roux for children for eating. Hokko potato and mellow cheese are pretty incompatible with curry, it feels like eating curry on Nan. The presence of butter was diluted.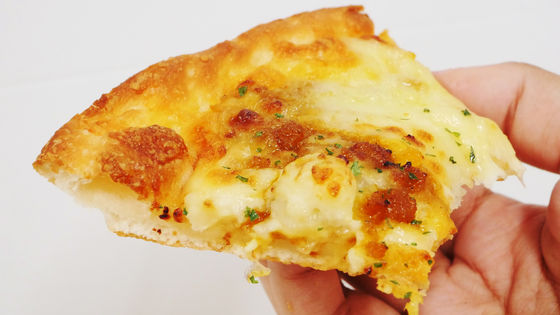 Ears are crispy baked cheeses are savory taste. Since meat is not contained at all in normal condition, it may be possible to choose cloth "crisp and sausage crust" with sausage in the trash.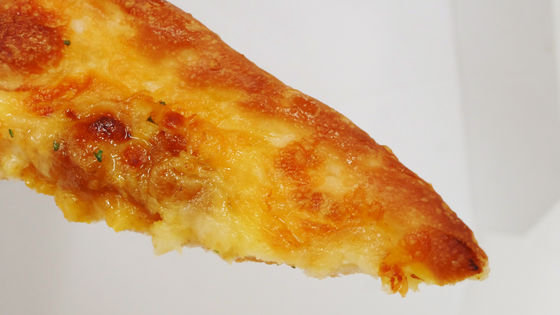 Because it is a sweet flavor as a whole, if spicy is unsatisfactory, you can change it to a spicy and adult flavor when you apply the attached green chili sauce and eat it.