PC shipments by maker announced in Q2 version of 2016, continued to decrease in number worldwide only in the United States sharp recovery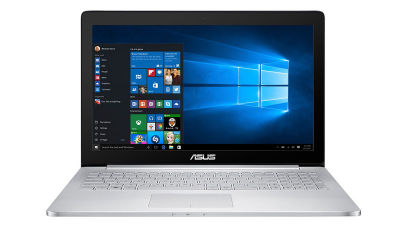 Worldwide PC shipments of Q2 (April to June) in 2016 were announced. Although the top manufacturer's face has not changed, although the overall number of shipments can not be reduced, there are signs of PC recovery in the North America region, which is noteworthy.

Gartner Says Worldwide PC Shipments Declined 5.2 Percent in Second Quarter of 2016
http://www.gartner.com/newsroom/id/3373617

PC Shipments Beat Expectations in Q2 2016 as U.S. Market Returned to Growth While Other Regions Continued to Decline, According to IDC - prUS 41584116
http://www.idc.com/getdoc.jsp?containerId=prUS41584116

GartnerSaid that worldwide PC shipments in Q2 in 2016 were 64.295 million units, down 5.2% from the same period last year. Please note that this data is for desktop PC, notebook PC, iPad and Chromebook are not included. As mobile terminals such as smartphones and tablets spread, it is clear that the trend over the past two years that PC sales volume declines continues.

Manufacturer share is 1st in Lenovo, 2nd in HP, 3rd in Dell, 4th in ASUS, 5th in Apple, but in the top team there is a 4.9% drop in Apple's sales decline. Until the emergence of the new MacBook Apple's hard work is expected to continue, and it seems that there is a possibility that it will be overwhelmed by Acer 6th in the future from now on.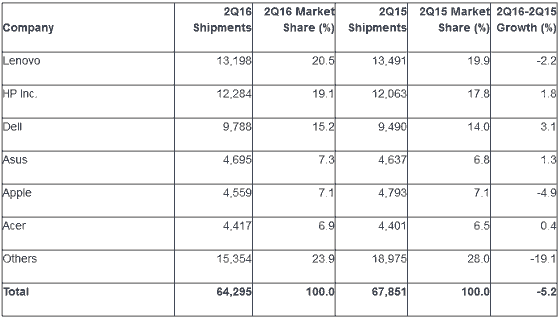 IDCThe announcement also has almost the same result as Gartner.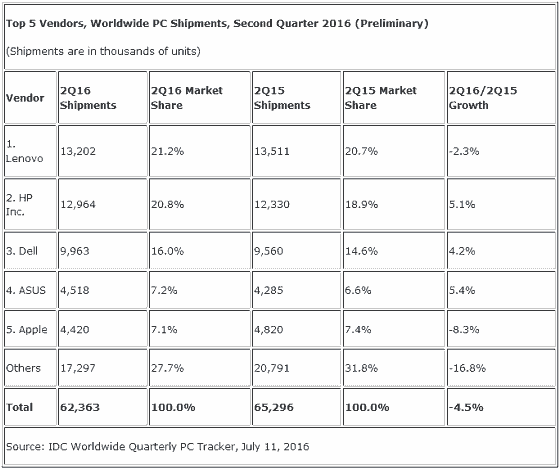 IDC plots the manufacturer share of the most recent year as a graph. Feel like fierce competition between Lenovo and HP and fierce fourth place for ASUS and Apple.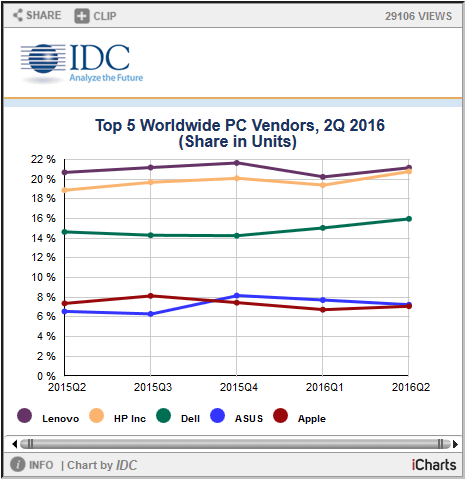 In the North American market, the result of a 1.4% increase compared to the same period of the previous year was 15.22 million units, compared with shipments of the world where the overall trend continues to decline. Below is the data released by Gartner. Dell took the top spot from HP, Lenovo also made a leap to 9.2%, while Apple's slump is also noticeable.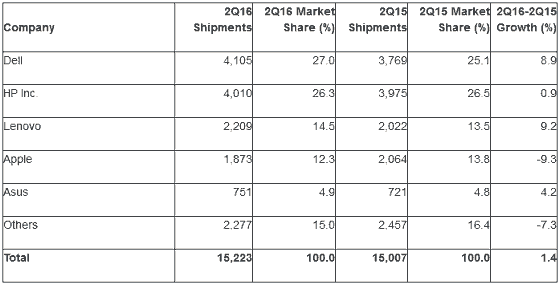 At IDC, the leader is HP and the second is DELL. But the overall trend is similar to Gartner.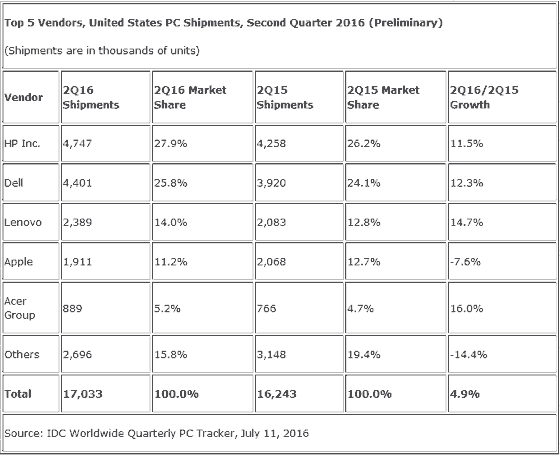 Although PC shipments continue to decline worldwide, there are signs that there will be a halt on the decline, for example, in the North American market, it has increased compared to the same period last year. However, in the South American market, it is a decline of 20% lower than the same period of the previous year, and PC shipment volumes tend to reflect political and economic concerns. Since the result of the EU withdrawal problem in the UK is not reflected in the data of 2016 Q2, there is a possibility that consumptions will fall around the world, especially in Europe, in the future, so PC sales trends are unpredictable.