I have eaten at Matsuya "Sushi-no-Oaku set meal of eggplant and tofu and coarse ground meat" with thick rice & spicy spicy rice crispy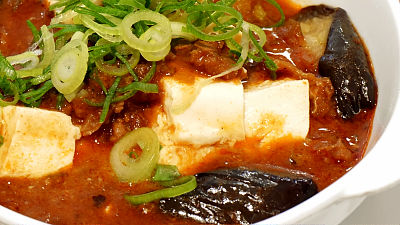 In the season when the temperature rises steadily, appetite may decline, but even in hot sunshine rice is rich and thick & spicy spicy "Set with eggplant, tofu and coarse ground Sichuan styleMatsuya began offering from July 5, 2016 (Tue). Sichuan style Mabo tofu set mealIt also appeared in 2015However, in 2016 it was said that the ace is being added and I actually ate at the shop what kind of feeling it is.

Eggplant, tofu and coarse ground meat of Sichuan style majo set newly released! | Matsuya Foods
http://www.matsuyafoods.co.jp/2016/06/30/3315/

Arrived in Matsuya.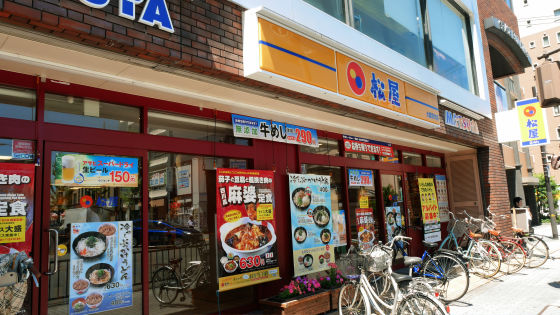 After entering the store, purchasing a ticket, hand it to a clerk ... ...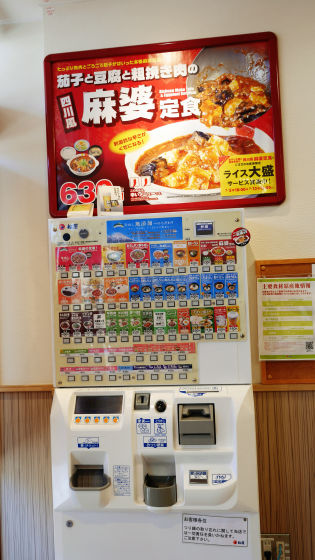 "Sichuan style lunch set of eggplant and tofu and coarse meat" was delivered in a few minutes to wait. Rice, salad, miso soup is on top of the buddy in addition to Sichuan style Mai.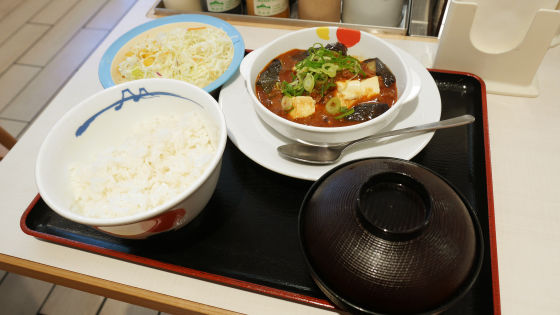 The diameter of the dish containing Sichuan style wax is about a little larger than iPhone SE.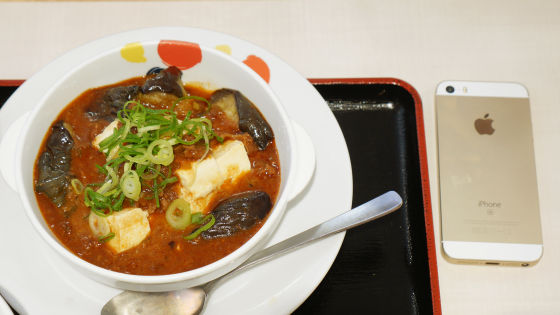 Even if you see it from the outside, you can see that it is full of eggplants.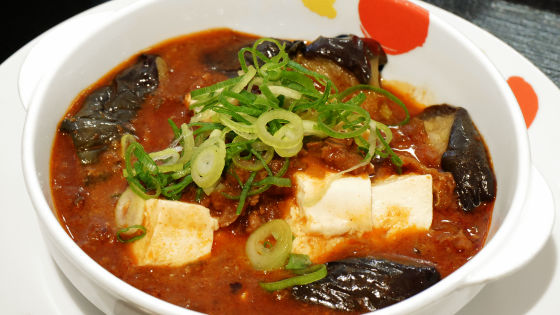 When eating it immediately, it is a rich finish that you can feel the rich flavor and the umami firmly. The first mouth was the impression "Is it a bit painful?", But as I advanced the eating, the spiciness came after me and I sweat it on my nose at first.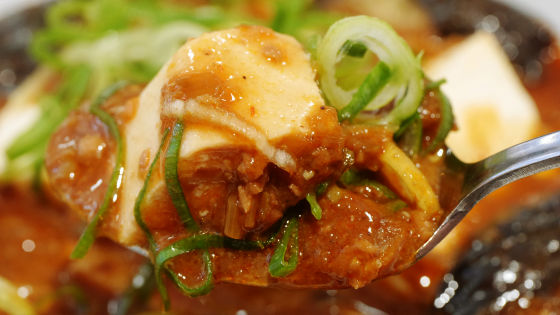 There is only "coarse ground meat" written, meat is chopped and large. There is also a crispy texture that shin meat is used and it seems that even a meat lover can get a satisfaction.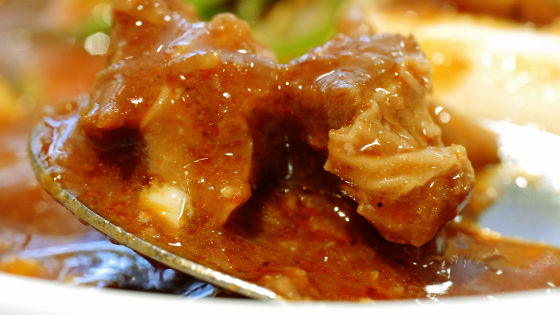 The azuki was tangled firmly with trolley and soft texture.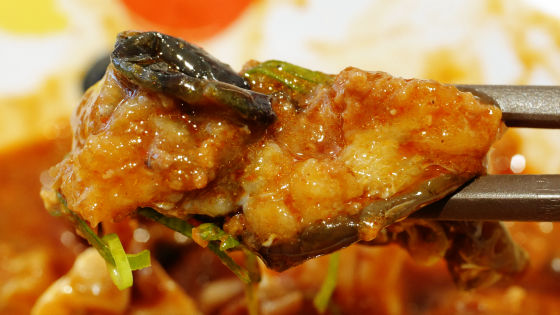 Because the taste is rich finish with dark eyes, rice goes on and on.



A refreshing salad will reset inside the hot mouth with a rich Sichuan style girl, but ...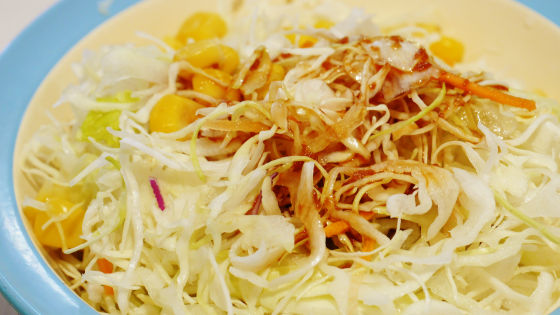 Drinking hot miso soup immediately after eating Sichuan style Maiwa makes it hard for the inside of the mouth to drink, it is better to drink after a little calming down.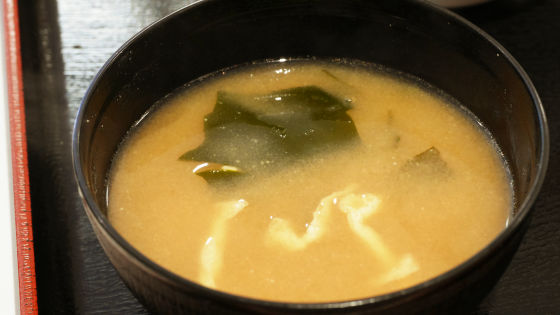 In addition, "Sichuan style wind meal set with eggplant and tofu and coarse ground meat" is 610 yen including tax, rice Dai Sheng is 670 yen including tax. Until July 11th (Monday) 2016, it is possible to order a set meal of rice luxury at the price of parallel price.