TV animation "Advancement's Giant Season 2" Start of the Spring of 2017 Spring & New Visual Lifting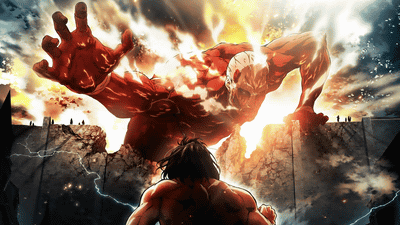 Event on TV anime "Advance Giant" held at the Tokyo International Forum on July 3, 2016 "Attack festival"among,"Advance giant Season 2"New visuals,Broadcasting in spring 2017Information on bans lifted.

TV anime "Advance Giant" Season 2 Official Site
http://shingeki.tv/season2/

Anime "Advance Giant" Official Account (@ anime_shingeki) | Twitter
https://twitter.com/anime_shingeki

The state of the event is like this.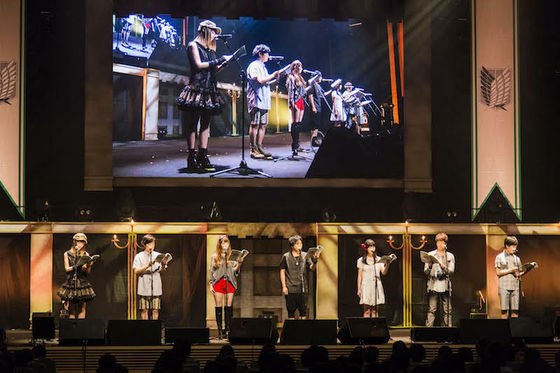 The event includes Ellen, Yuki Kaji, Mikasa, Mr. Yui Ishikawa, Role of Armin, Mari Inoue, Sasha Yu, Kobayashi Yu, Connie Role, Hiroki Shimono, Bertolt Role, Teruhisa Hashizume, Rihai Ryo, Kamiya Hiroshi , Linked Horizon, who was in charge of the theme song "Crimson Bow and Arrow" and "Wings to Freedom" appeared.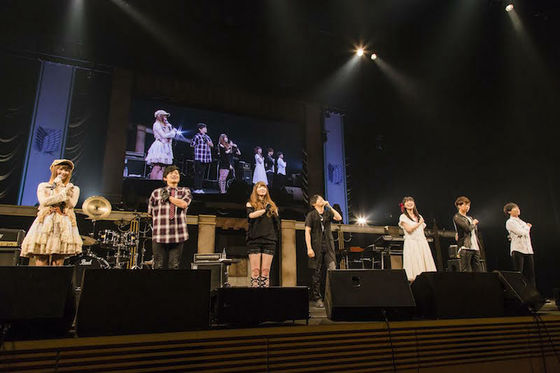 The announced new visual is like this.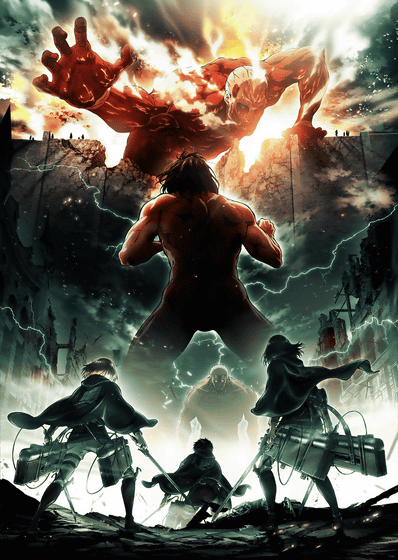 Regarding the production of the second stage of TV animation, it was announced as "scheduled to be broadcasted in 2016" on the PV after the main part, "Giant of the Advancement of the Movie - Giant arrow of the Gurren of the Movie" released in November 2014, but the event It was officially announced that the broadcast is "Spring of 2017". Since TV anime (Season 1) was broadcasting from April 20 to September 2013, it will be broadcasting for about 3 and a half years.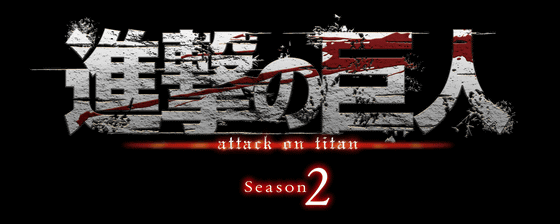 ·staff
Original: Isayama Hen (Separate Shonen Magazine Series / Kodansha)
Total Director: Tetsuro Araki
Director: Masashi Hōzuka
Series composition: Yasuko Kobayashi
Character design: Kyoji Asano
Overall director: Kyoji Asano, Satoshi Kadowaki, Ayumu Yamada
Assistant Director: Hiroyuki Tanaka
Action drawing director: Yasuyuki Ehara, Yumifumi Imai, Takuma Hu
Art setting: Yachiho Taniuchi
Giant setting: Chiba Takaaki
Prop Design: Hata Takuma
Color design: Ken Hashimoto
Art director: Shunichiro Yoshihara
3DCG Director: Shigeto Hirozumi
3DCG Producer: Shuhei Yabuta
Director of Photography: Kazuhiro Yamada
Edit: Hida Sentence
Acoustic director: Masumi Mima
Music: Hiroyuki Sawano
Sound effect: Shizuo Kurahashi
Sound production: Techno sound
Animation Production: WIT STUDIO

·cast
Ellen: Hiroki Kaji
Mikasa: Yui Ishikawa
Armin: Mary Inoue
Jean: Kisho Taniyama
Ani: Shimamura Yu
Sasha: Yu Kobayashi
Crista: Mikami branch weave
Cone: Hiroshi Shimono
Liner: Yoshimasa Hosoya
Berthelt: Tomohisa Hashizume
Yumir: Saki Fujita
Rivai: Hiroshi Kamiya
Elvin: Daisuke Ono
Hanji: Park Yumi
Hannes: Keiji Fujiwara
in Anime, Posted by logc_nt