I have eaten Lotteria's "Double meat double cheeseburger meat snuggle" whose meat's volume has increased significantly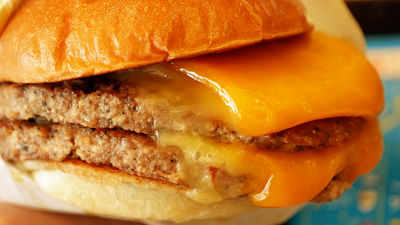 In the "29 Meat Day Campaign" that Lotteria is doing together on the 29th of every month, a popular classic product "Superb cheeseburger"Volume up Patty"Cheese burgers with superb meat"Meat cheap double double cheese burger"Appeared as a three day limited menu from 27th June to 29th June 2016, so I went to eat.

~ 29 meat of this month (Nikka day) is a wide meat clinging burger! ~ "Meat Stupid Cheese Burger", "Meat Snappy Double Cheese Burger" for 3 days from 27th Monday to 29th Wednesday 2016 ... | News Release | Lotteria
https://www.lotteria.jp/news/000030/

A banner notifying the appearance of "Cheese Burger Cheese Burger" as if the UFO is flying.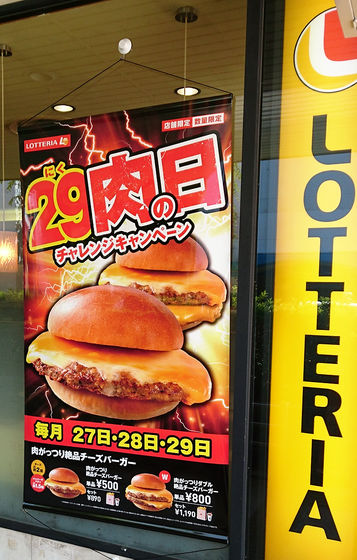 This time we ordered "meat snuggle double exquisite cheeseburger" as a set, it was 1190 yen including tax. It is 800 yen including tax if single item.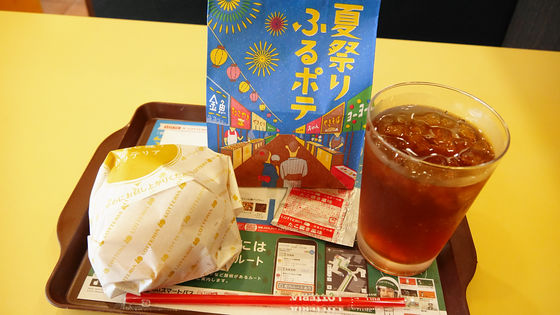 Among the guts that we got sick, a hamburger that Patty protruded greatly appeared.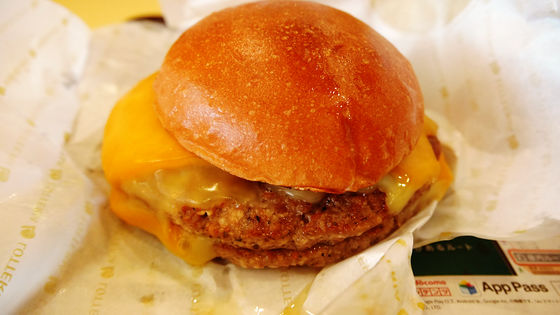 The diameter of Patty is about 11.5 cm. Approximately 1.5 times heavier patty is used than Patty used for ordinary exquisite cheeseburger.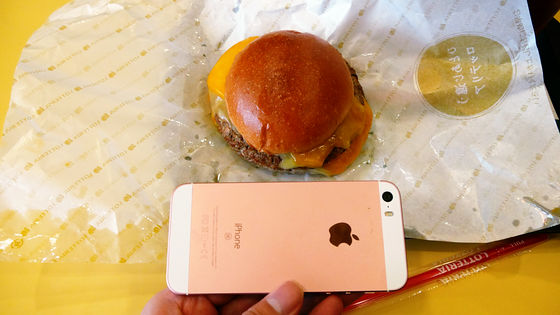 From the side, the lower buns collapsed and was missing.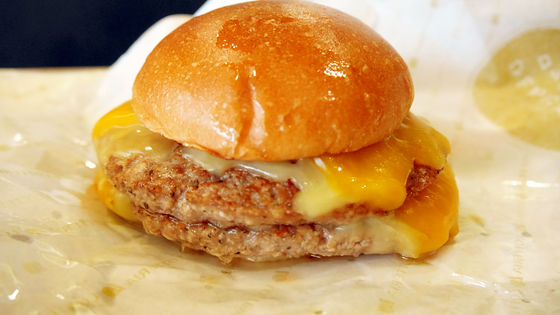 Plenty of cheese on top of Patti. This is also about twice as heavy as the exquisite cheeseburger.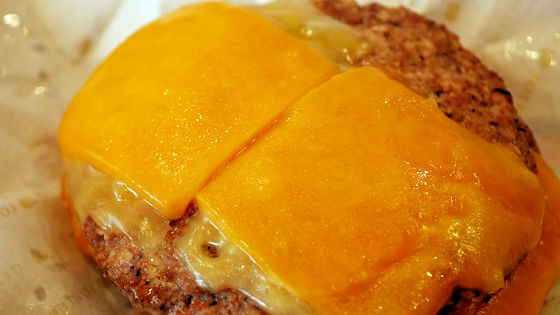 Cheese and patty protrude from the buns.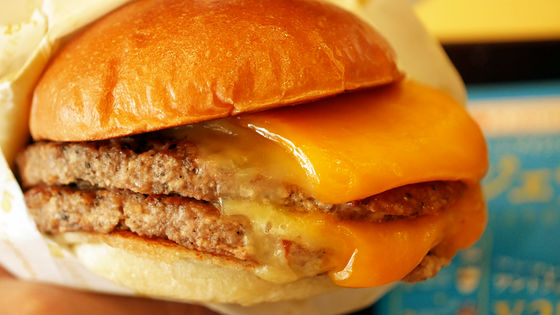 Patty needs plenty of gravy and oil, and when he notices that he does not use the wrapping paper well, his hand is sticky, so be careful.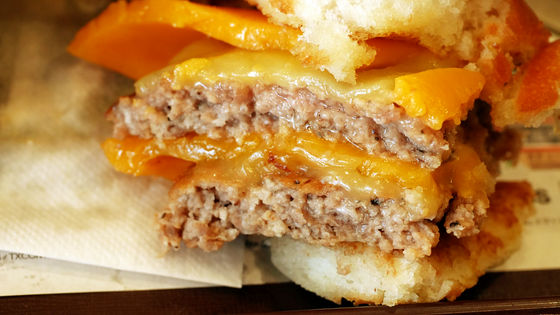 The taste of rich cheese and meat makes my mouth full and satisfaction is very high. Volume is enough, too much to worry about eating in the morning may be too heavy. What I was a little concerned with is salt, so during eating it feels like "This is too salty too much". Because the salt content of the cheese is quite a bit, I feel that it might have been better if the underlying meat was a bit thinner. It seems to be better to have moisture after eating.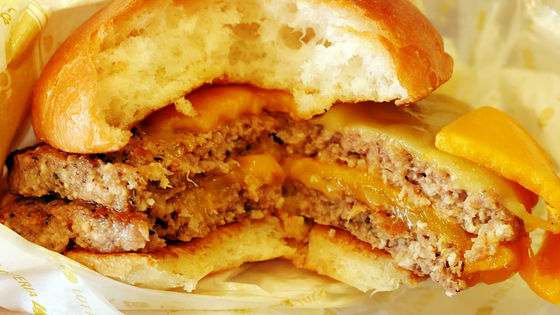 The set of Furu potte is "Summer Festival Furu Potato", I tried the takoyaki flavor that it is a summer-only flavor.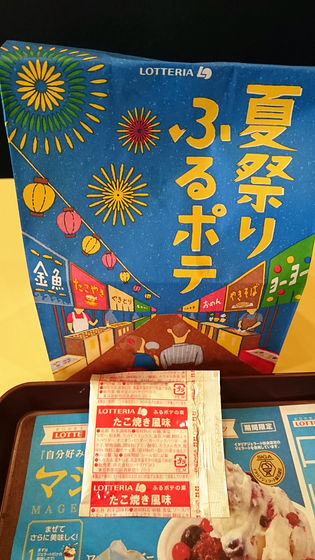 The flavor of powder sauce and blue leek is like taste of "Takoyaki chips" rather than "Takoyaki" itself. The powder sauce will remain in the gap of the nail and will remain, so it may be necessary to wash your hands after eating.