Limited time of the first kitchen where you can eat juicy meat Gattsuri "Meat sandwiches" All three kinds of taste reviews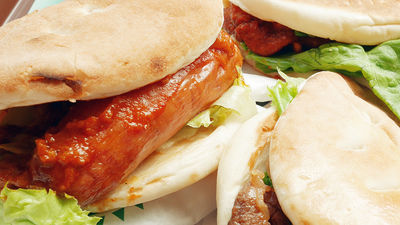 In the summer time, it is necessary to eat meat to ease energy while summer tends to lower appetite, but in the first kitchen, we have plenty of meat in the bread,Meat sandwich"Three types are available beginning from Thursday, June 23, 2016. "Ideal for surviving the hot summer", I went to a shop and checked the taste of the meat sandwich.

Summer only! "Meat sandwich three species" new release! Latest NEWS | First Kitchen
http://www.first-kitchen.co.jp/news/?ym=201606#nw259

Arrived at the first kitchen.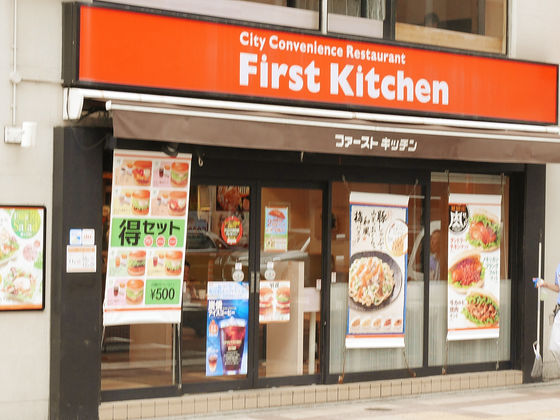 All three types of meat sand are "Tandoori chicken sand", "Mexican Frankfurt sand", "Bovine carved roast meat sandwich".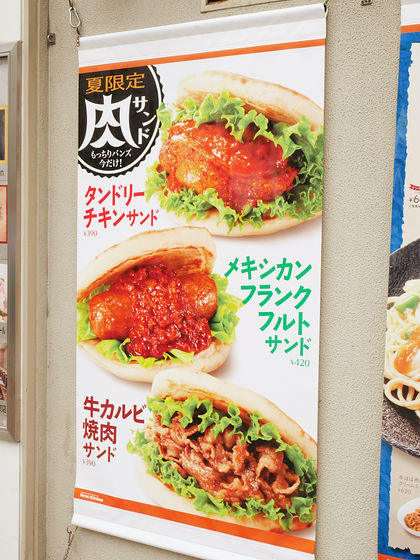 When entering the store, I found a pop of meat sandwiches also next to the cash register. I will place an order immediately.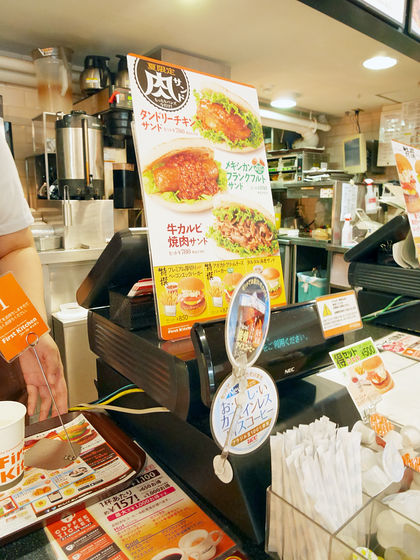 When waiting at the seat, the menu arrived in about 5 minutes. Compared to hamburgers, they are long and thin.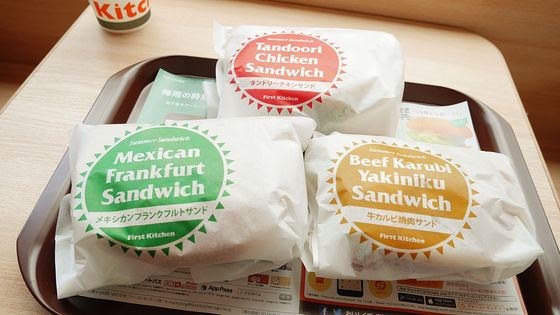 Looking at three kinds from the package, it looks like this.



The bread used for the meat sand is a bread with a common dusty texture for all three kinds. It is folded in half, with the ingredients inside.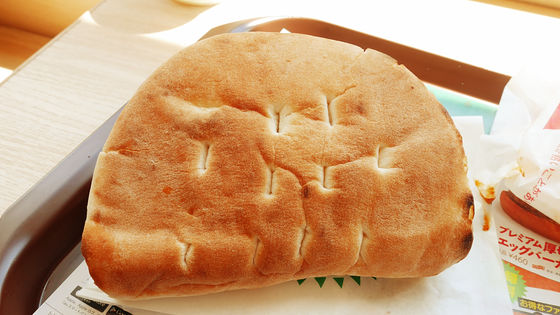 "Tandoori chicken sandwich"(390 yen including tax) baked chicken thigh thoroughly, sandwich combines spicy tandoori sauce and green leaf. As soon as you take it out of the bag, a spicy fragrance of spices drifts.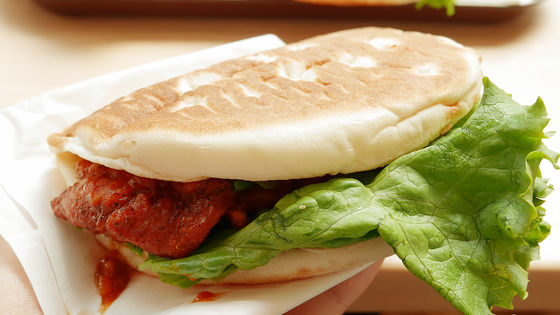 Tandoori chicken sandwiched between breads is sandwiched by green leaves from the top and bottom.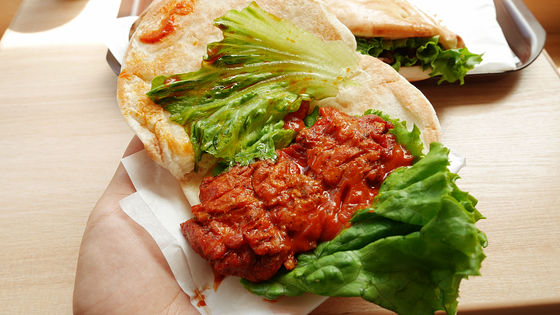 The tandoori sauce that is hanging on the surface of the chicken is rich in flavor and richness using ingredients such as fried garlic, ginger, onions, yoghurt, tomatoes and spices.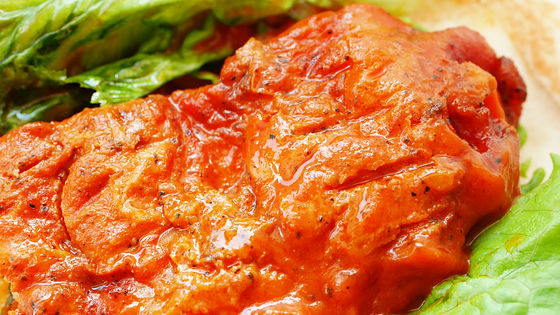 When I try to eat it, the tandoori sauce that soaked in the chicken crispy comes with juice and it is extremely spicy. It is better to prepare something to drink, because it is so intense that the sweat will drip from the forehead when eating Makuroku. Bread has a unique texture with a mouthfeel texture, and although it is small, there is eating response.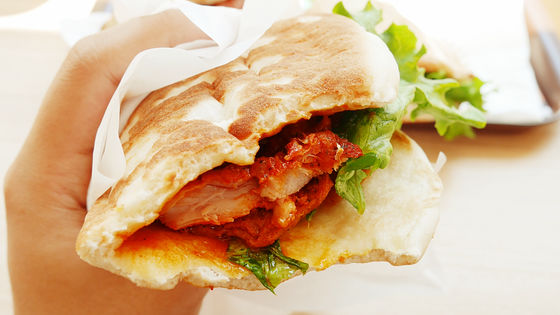 "Mexican Frankfurt Sand"(420 yen including tax) is a sand that combines Frankfurt · tacos sauce · lettuce that made six kinds of spice.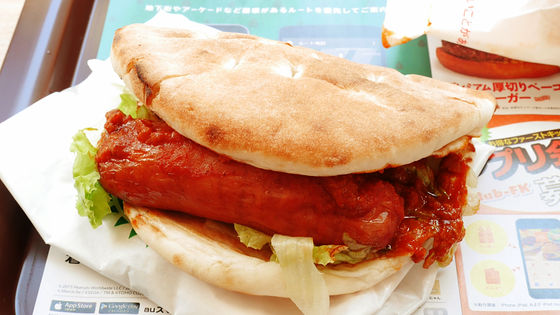 I have squashed tacos sauce in thick Frankfurt and sandwich with lettuce.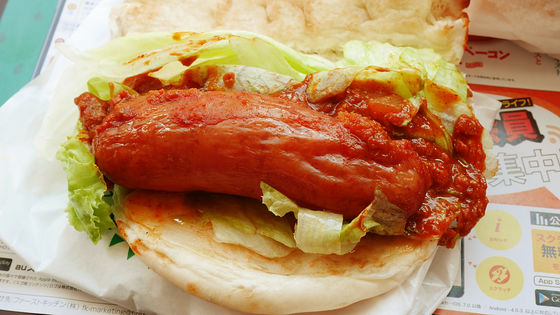 Frankfurt has a crisp texture of leather and it is juicy and can taste meat's deliciousness as it uses heavy meat containing confectionery meat. Frankfurt alone has a high degree of completeness, but compatibility with spicy tacos sauce was outstanding.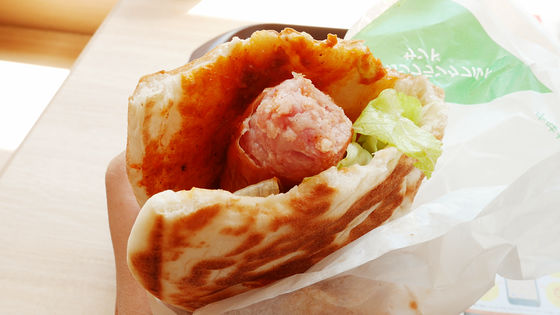 "Bovine caribbean meat sandwich"(390 yen including tax) is a sandwich with a green leaf, beef rib meat of sweet beef with sugar and book mirin based on this brewed soy sauce. I use carnivorous meat with lot of fat but I feel that it is finished in a sandwiched sandwich by sandwiching with the green leaf.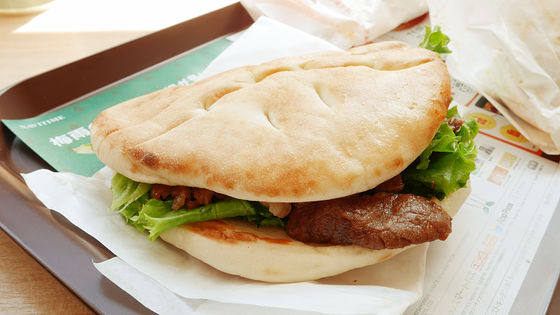 When I opened the bread, there were plenty of carnivorous meat.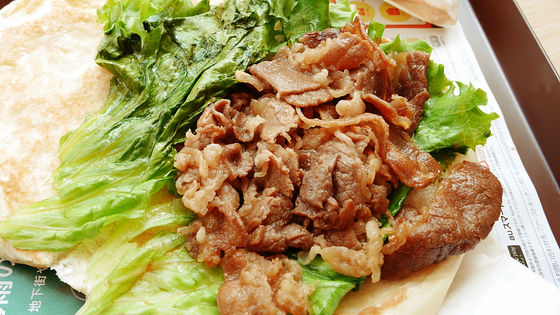 The sweetly tasteful carvage meat, for example, the impression that it is the taste of the sweet roasted meat sauce. The combination of dumpling bread and sweet meat was finished in a combination like white rice and side dish, although it was a sandwich.