I tried "W roast beef bowl" entwined with two bowls of roasted beef with roast beef in the legendary sushi baron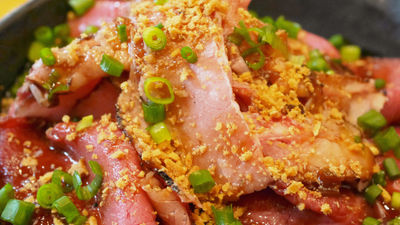 In "Legendary Sota Donburi" offering a rice bowl with plenty of garlic-flavored soy sauce, two types of roast beef, peach meat and rose meat, are spread on a rice bowlW roast beef bowl"Has appeared on June 13, 2016 (Monday). I was wondering what kind of taste the roast beef dumpling for the summer is only so I ate at the shop.

【Limited Time】 6/13 (Mon) ~ Momo & amp; Rose "W Roasted Beef Bowl" on sale! | Legendary noodle bowl shop / shop of specialty bowl 【Official site】

Arrived in the legendary yata noodle shop.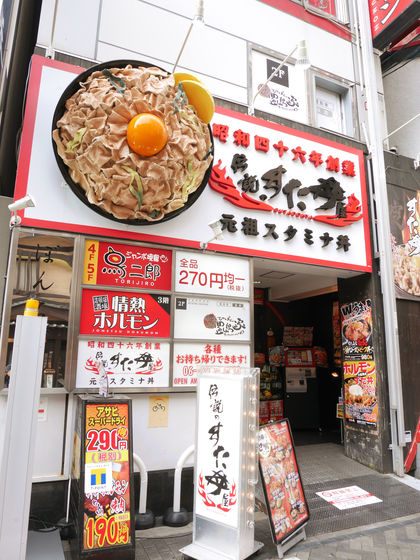 When I looked at the ticket vending machine, it was stretched out where the posters of W roast beef bowl written as "Fantastic at W! Fat Savage" was conspicuous.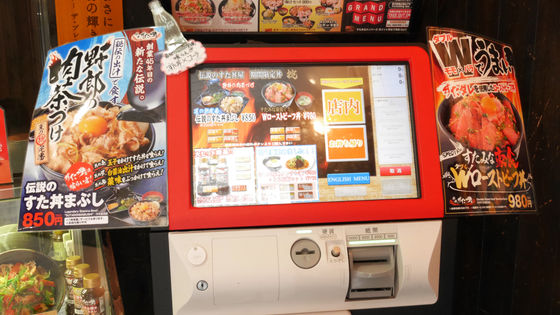 I handed the purchased tickets to the clerk and waited for us. W roast beef bowl arrived in about 5 minutes. Miso soup and raw eggs come with a set.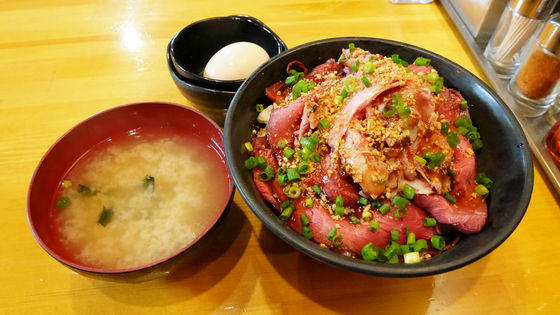 A roast beef of peach meat is spread over the bowl, and a roast beef of rose meat is piling up in the center. "From February to April 2015 it was provided"Donburi roast beef bowl"Although a special lobby sauce was used, it is said that we are using saga in this roast beef dumpling.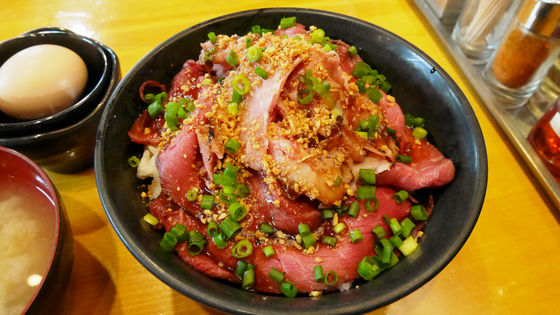 Garlic chips and chopped green onion for topping.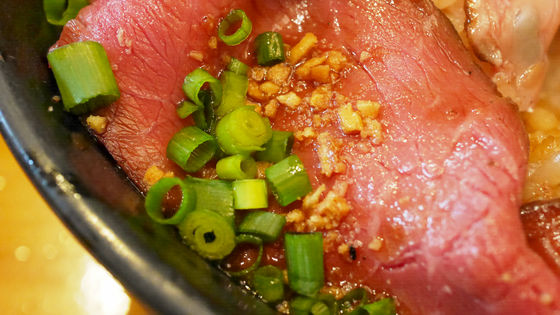 Looking at the side of the roast beef, it has brown and grilled eyes.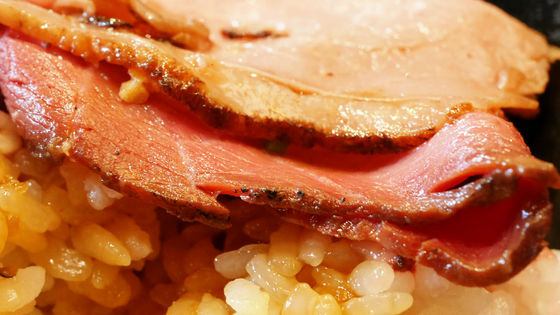 When eating from the roast beef of peach meat, the red meat roast beef with meat taste guts tightly packed with garlic flavor and excellent flavor. Because the crispy texture of the garlic chip and the flavor of the green onion are working as an accent, you can eat with the pelor without getting tired of the taste.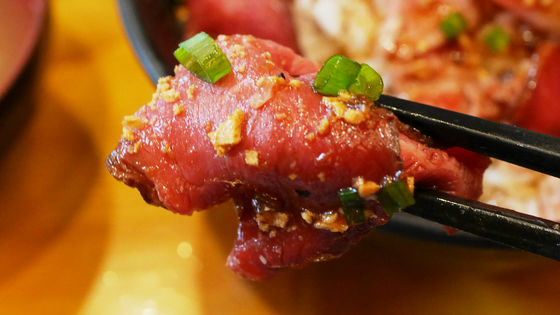 The roast beef of roses meets the balance between lean and lean body like a barbecue. As with peach meat, garlic flavor and meat are well matched and rice advances.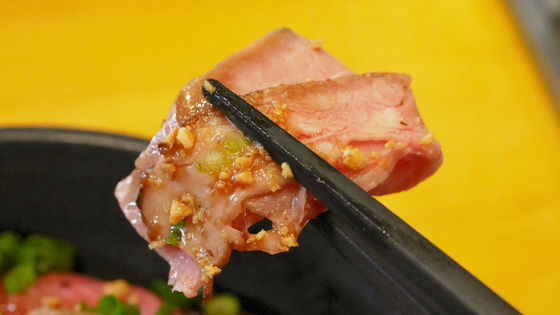 There are plenty of hot rice under the roast beef. Because it is stained with rice which was also served with rice, it can be deliciously eaten even with rice alone.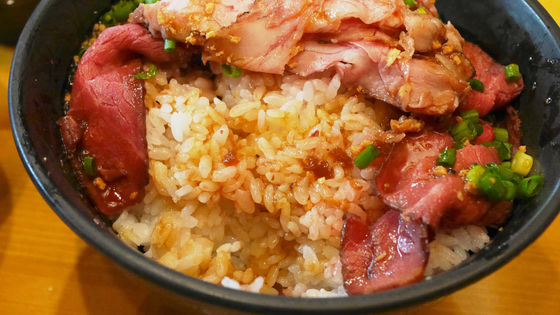 Since you have plenty of roast beef, you can eat rice with rolled beef and eat it.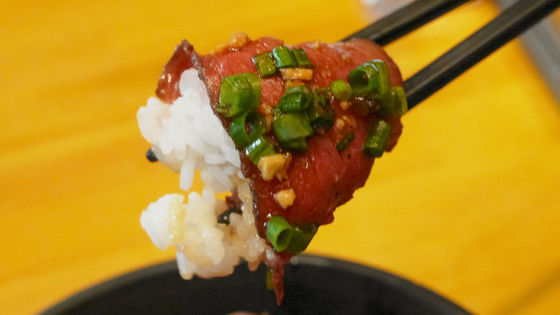 When I ate a little to eat, put raw eggs.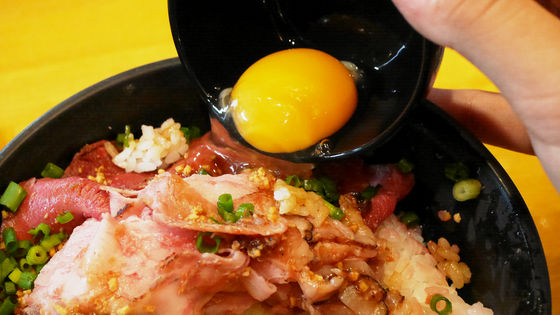 Tangled with eggs and eaten, the intense flavor of garlic is mellowed with egg, so when you want to change the taste on the way you put eggs it looks good.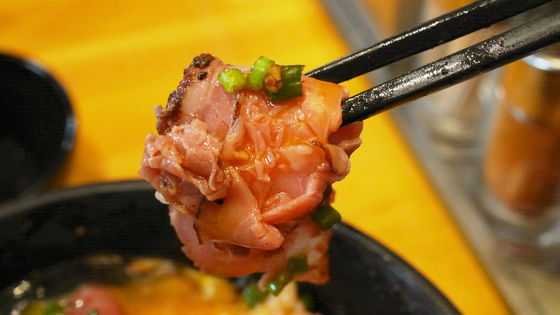 When you cook eggs with rice and eat them with roast beef, egg - hung rice rises at a stretch.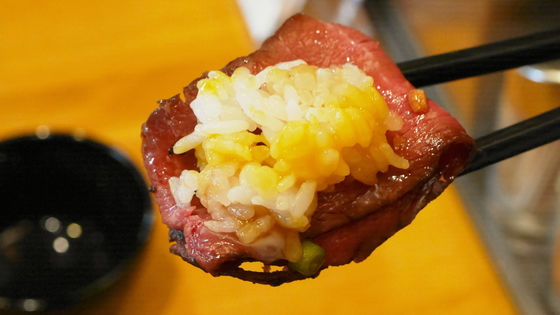 Miso soup is a wakame-containing orthodox taste. W roast beef bowl is rich in vegetables and it has a distinctive taste of meat and garlic, so simple miso soup was just right for chopstick break.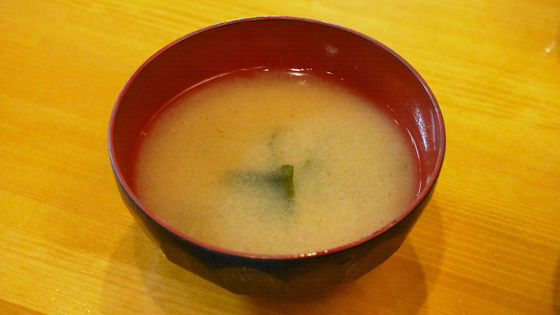 In addition, the price of W roast beef bowl is 980 yen in parallel with tax, 1080 yen added, 1130 yen more meat added, 1230 yen more meat added.