Mongolian dish is convinced that a strong wrestler is born at the center of meat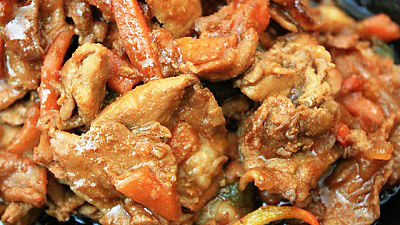 It was no longer a "meat festival". Grilled meat juiced on the iron plate heated by Atsuatsu. When such dishes are brought to your eyes, I say that the tension will rise without any problems. I ate all over here, so I got a little fat.

Hello,Takuya Sudo @ circle around the world bicycle @ Charridermanis. I converted from a chariderman to a backpacker and traveled to Mongolia in 150 countries from China. I did not expect so much, but Mongolian cuisine came unexpectedly. Anyway, it was "meat".

◆ Mongolian cuisine
The journey of Mongolia started from the border town of Zamingude. I got a ticket for the sleeper train to Ulaanbaatar before noon, so I had time to leave in the evening. I am hungry so I will enter the dining room in front of the station. It might be because the coldness in winter is difficult, but a thick cloth like a futon was pasted on the door. Even just by being the first country, the heavy doors will spur. Still if the door could be opened the world changed completely. I was wrapped in warm air. Inside the shop was a mass eatery which I know well.

Bose
At that time I asked Mongolian style meat called "Bose". When Hokuhoku's skin is broken, hot juice spreads throughout the mouth.



Zamingwood spreading the desert around the area was a somewhat sad atmosphere with the feeling that it is a town of the frontier. Ulaanbaatar, the capital that came from there, is a metropolitan city that can be misplaced. Besides the apartments in the socialist era, brand new high-rise apartments line up, and large commercial facilities are also open. It was unexpectedly developed. Despite the difficulty of being able to communicate only in Mongolian, things are plentiful and there are also cheap hotels so it will be a country that makes travel easy

A lot of dining halls were also a point that I could recommend as "a country facing a journey". I can relieve because there is a menu with Cyrillic letters. The restaurant with the notation "PECTOPAH" seems to be high-grade and does not use it. I went to a general mass eatery. It is crowded with local people as seats are filled as long as the lunch peak. In the morning it was bread at the inn, but I was eating out at day and night. A standard meal of 5000 to 6000 Turg (approximate 275 to 330 yen) is a standard. The drink order 600 bottles juice (about 33 yen).

Pictures of the appetite intensifying cafeteria.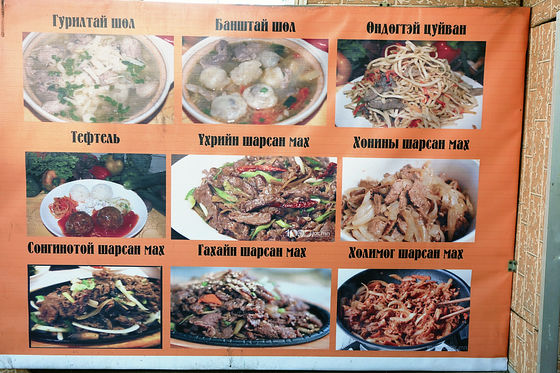 Menu that requires understanding of Cyrillic letters and Mongolian language.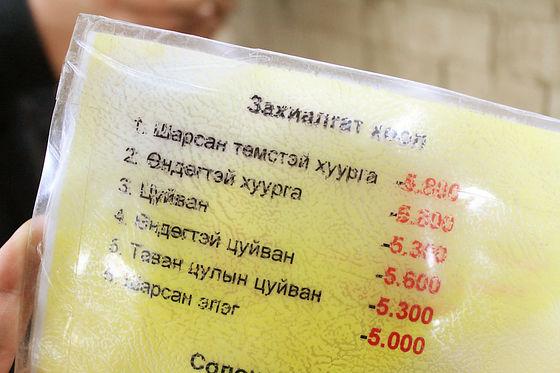 In Ulaanbaatar I was eating something like the following.

· Guyash
From experiences traveling in the former Soviet bloc, you can read simple Cyrillic letters. I decoded the Cyrillic letters of the dish of the picture that was in front of the store, entered the store and ordered it. However, a disappointing answer: "I do not have that dish." Although I could not understand what was coming out to the teacher "There are other dishes," but I asked for it. What came out was a dish called Guyashu.

A plate of sauce, rice, salad, stewed meat lumps.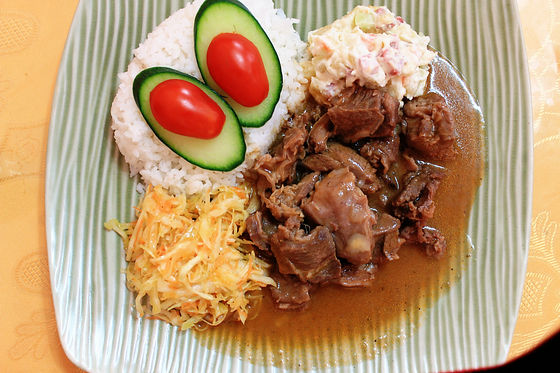 Hungary'sGuyashIt seems that cooking like stew of the origin seems to originate, but what I saw in Mongolia was a plate like bukkake. Every shop always states "Гуляш (Guyash)" in the menu. It was a handy dish like fast food that comes out as soon as I ordered, and even during the trip I took a few mouths.

Guyashu at this time is not riceMantouwas. Meat is softer than it is soft. It was easy to eat.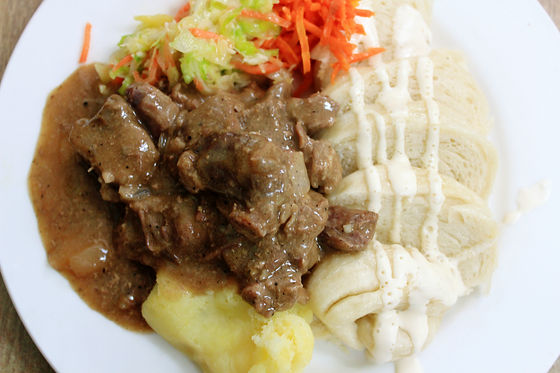 · Teppanyaki
There is a menu in the dining room so you can grasp the price. However, because it is Cyrillic letter, I can not grasp the dish. I can hear what kind of dish you can say, but I can not speak Mongolian. At that time I would like to order properly. At a glance it is like a popular dish menu. I ordered menus with fingers from the feeling that they can not come off. Then it was a big hit.

On the iron plate that came while playing Jeugeu and the meat juice, it still had meat on it. It was mutton. It is fried with onions, carrots, green peppers and fried potatoes. Rice also comes with it.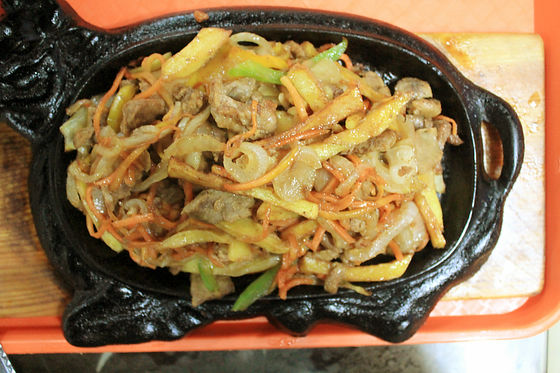 I got addicted to this iron plate dish and tried ordering on another day. Because I do not know the name of the dish, the way of ordering to pointing someone's table while lowering my head. Excuse me. That's the food that local people are talking about.

At this time also a hot iron plate came along with JuJeu and the sound of baking meat. At this time it was a simple combination of beef and onions. Rice also comes with it.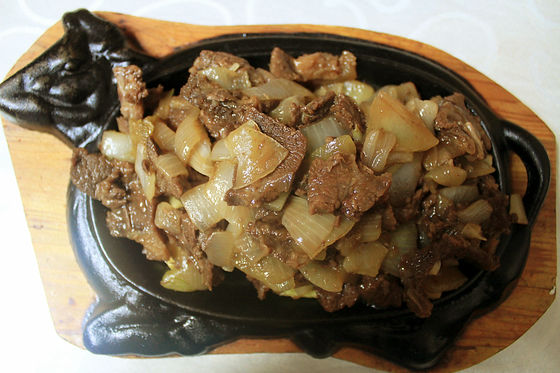 Last time I left the Ulaanbaatar I asked for iron plate dishes again. The shopkeeper understand Japanese with the experience of staying in Japan. I wanted to make meat like Mongolian, but "Because it is sold out, there is only pork," the last is pork.

The iron plate was brought to the table while drifting the delicious smell at this time. Stir-fried pork with vegetables such as onions, carrots, green peppers.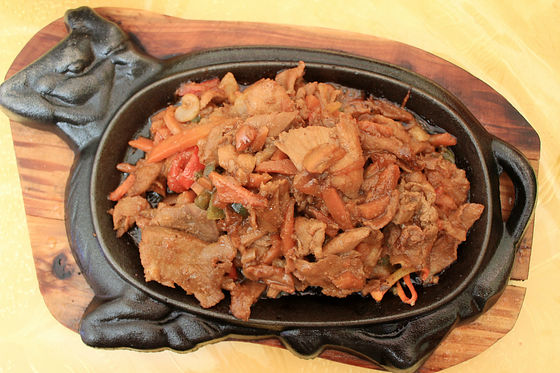 Although it is greasy with a strong taste, it does not matter because it is with white rice.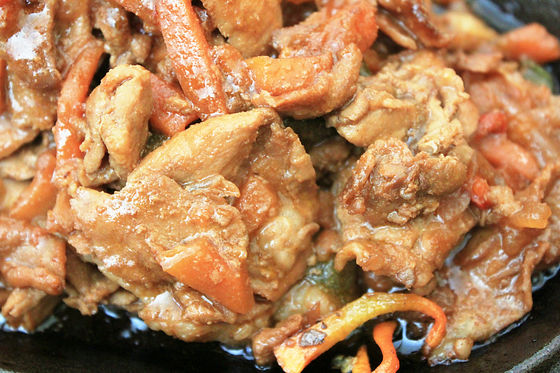 I remembered the question I had hugging all the while I was completely satisfied. "Mongolian cuisine is only meat, is it because Mongolian sumo wrestler often eats meat?" When asked the aunt, "Well, I have been eating meat since I was a little," he laughs While answering it. In addition to Sumo wrestlers, those who built the Mongol empire once, and the secret of the strength of the Mongolians does not feel like these meat dishes.

It is quite favorite iron plate dish, but I do not know the name of the food in the very end. Because there is a word "Шарсан (Shuls san)" in the menu and "burning" in Mongolian, it is around here ....

· Gorillai · Shol
It is a dish like so-called meat udon. Handmade noodles you want to be flat like crispy. Salt based fresh white soup. It was a taste that was lacking in impact, but even this still contained meat.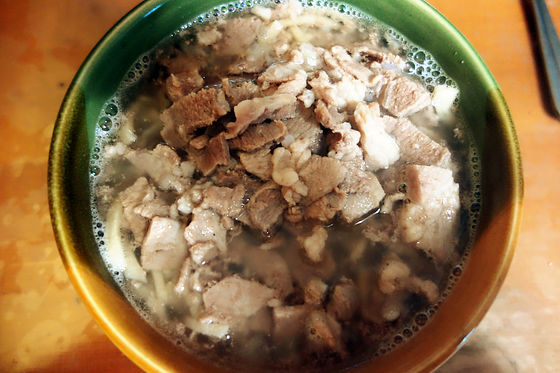 · Tsuiban
It is a dish like so-called yakisoba. Salt and pepper seasoning is basic, juicy cucumber accent. Meat is also used here unexpectedly.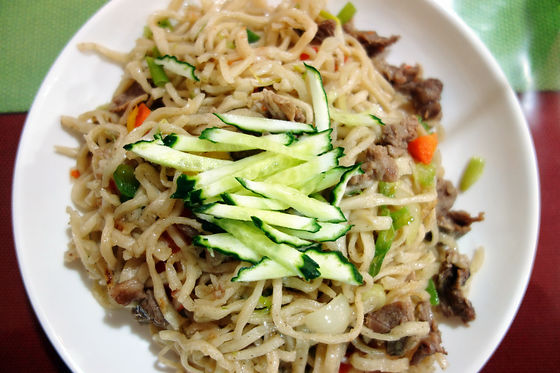 I think meat of Mongolian cuisine is main meat, but since there was hardly any smell, I was eating without worrying about anything.

◆ Prairie's country
It was the grassland that I came up to thinking as Mongolia. In Mongolia, I participate in the tour and stay homestay in a gel where nomads live, but witness the green grassland as I imagined. Meat that seemed delicious was growing up in the ocean in such a grassy plain. In winter it is quite chilly, but "Mongolian livestock is strong, so if it is around -20 degrees it will not be a problem."

When going out from the guesthouse in the city called Haraholin, the cows are fluctuating around here.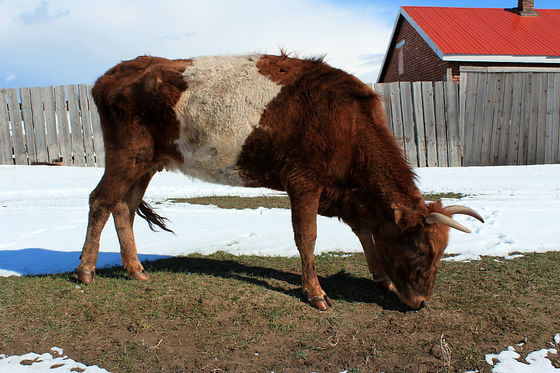 A small goat was walking in the same place.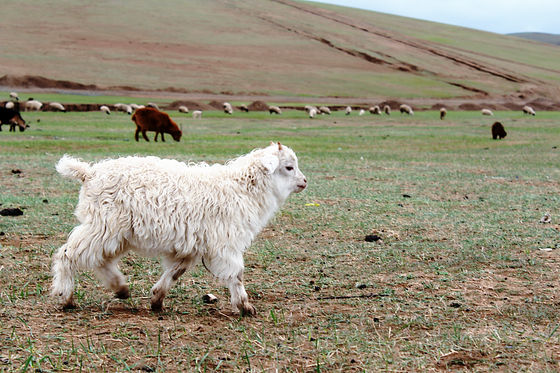 Here are the sheeps that were surrounded by homestays.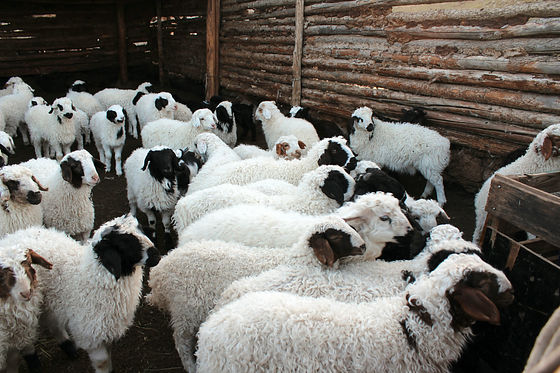 My homestay mother made beef jerky for my sons living in the city. My sons seem to go to school. It was meat again here as well.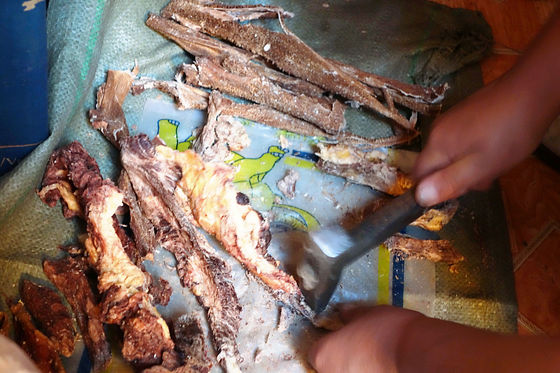 I gave up on account of time, but it seemed fun to run Mongolia by bicycle. It is the best meat dishes that you can not keep eating after you finish running a day and become a veteran. It was a country to run even when there was a strong stomach of young days.

There are many other Mongolian dishes, so how about going to Mongolia for meat? I think that it will be a travel season soon.

(Sentence / photo: Takuya S. Narou Charriderman
Cycling around the world for a bicyclehttp://shuutak.com
Twitter@ Shuutak)