Action camera "TomTom Bandit Action Camera" that can shoot with the correct color in water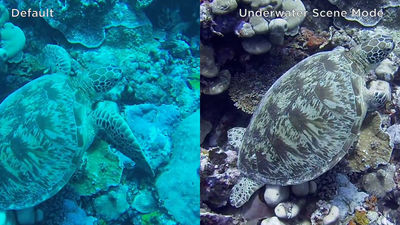 Action camera capable of shooting 4K movies "TomTom Bandit Action Camera"Is an accessory 5 ATM water resistantLens coverBy using, it is possible to dive in the sea or river to a depth of 40 meters and shoot. An update is added to the camera firmware on June 7, 2016, and when shooting underwater it is possible to automatically correct colors and take pictures in natural colors "Underwater Scene Mode"Function has been added.

TomTom Bandit Action Camera
https://www.tomtom.com/en_us/action-camera/action-camera/

TomTom Bandit Action Camera is an action camera that can shoot 4K movies while being compact with a body size of 94 mm × 38 mm × 52 mm, weighing 190 grams. If you are a 1080p movie, you can shoot continuously up to 3 hours.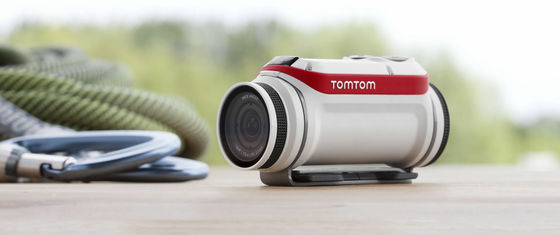 The image of the new function "Underwater Scene Mode" that automatically corrects color under underwater photography can be seen in the following movie.

Underwater Scene Mode - YouTube


When comparing the image (left side) before automatic correction at underwater photography and the picture after correction (right side), the whole is bluish before the correction, but the white balance is adjusted after the correction, and it is seen with the naked eye It has become a natural color similar to that when you do it.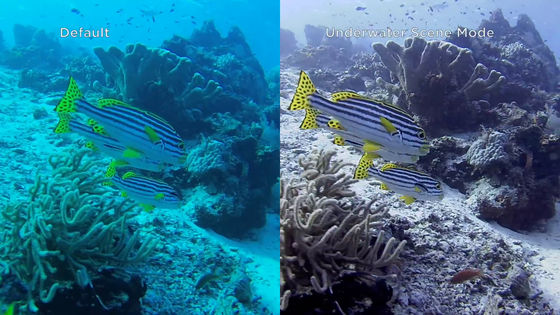 The fish which looked like yellow before correction, you can see that actually it is a pink fish when you see the corrected image.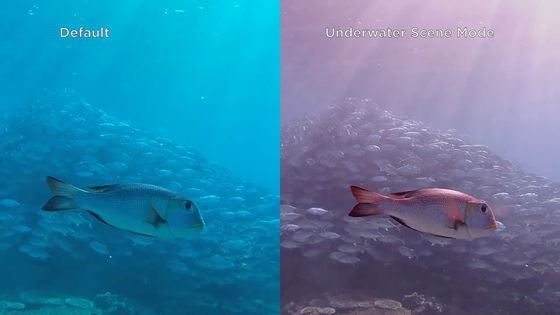 Picture of a group of fish. In Underwater Scene Mode, water color and luminosity can be automatically detected if the water depth is 15 m, and a red filter that suppresses blue and green light is added to the image. Since it is possible to shoot vivid images with balanced tints automatically, it seems that the shooting underwater is going to be scaled.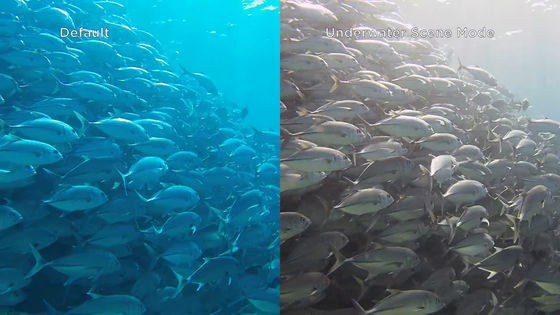 Kobudai protruding like a bunker is actually a whiteish reddish brown.



Coral reef with beautiful contrast between white and black. TomTom Bandit Action Camera has functions such as GPS transmitter and accelerator which are not installed in GoPro, it is possible to record the speed · G (gravitational acceleration) · altitude etc. at shooting.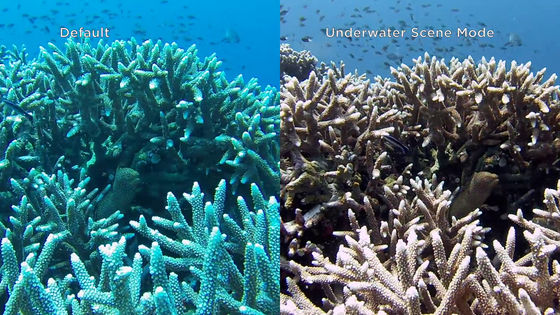 The crucible hiding behind the corals is slightly brownish on the body surface.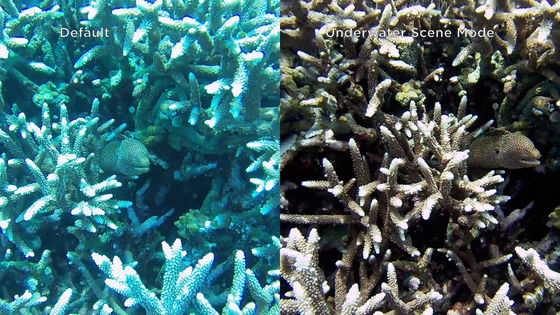 Sea turtles can shoot clearly to body and shell patterns.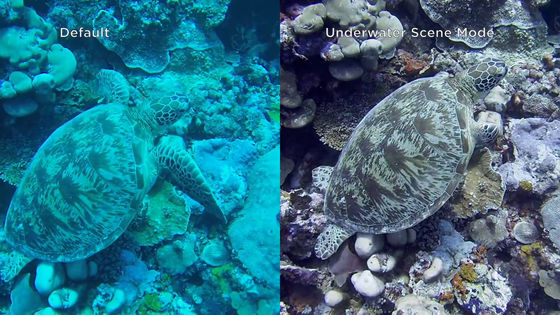 The colorful tropical fish swimming around the sea turtle is reflected in the color vividly after correction.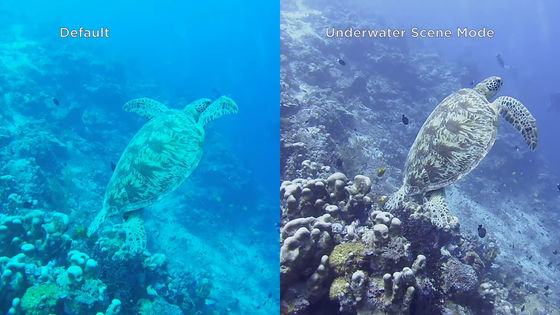 TomTom Bandit Action Camera is official websiteIt is on saleHowever, it does not correspond to dispatch to Japan. Amazon has handled parallel imported goods at a price of 45,000 yen including tax.

Amazon.co.jp | TomTom Bandit Action Camera [Parallel import goods] | Camera Store Online mail order