Royal host with unique items such as "cumin unused" and "subji style" I ate curry fair's curry 34 th year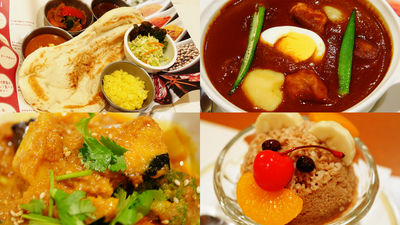 Since 1983 at the Royal Host, we have a curry fair in summer. 2016 is "Curry fair for 34 th year"Classic" Kashmir Beef Curry ", Resurrected" Royal Tari ", and" Newly "" Curry to eat delicious Japanese vegetables "," Chicken Curry "Grande", "Tropical Shrimp Curry" are offered in total It will be. It is from June 21 (Tue) that the fair begins at all stores, but since the tasting party was held ahead of this, I went to enjoy the new curry.

Royal host "34th year curry fair" held
(PDF file)http://www.royalhost.jp/information/pdf/info_160608.pdf

Arrived at the Royal host. As you can see on the panel, the curry fair is 34 years old this year.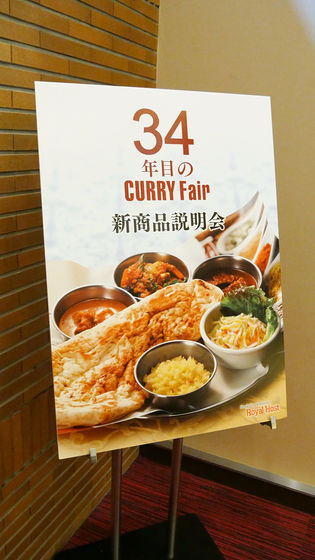 First of allSummer appetizer set"It's a set of Cole Slaw and" Twilight Vississoires ". You can order curry with plus 421 yen (tax included). Plus 626 yen (tax included) if you have an appetizer set with drink.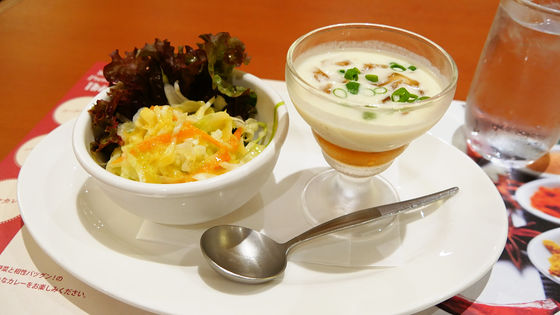 Although there are shops that use cut vegetables, Kohlsloo has a strong texture as shakiyaki because of the cooking of stores at the Royal Host.



Vississoires comes with consommé jelly.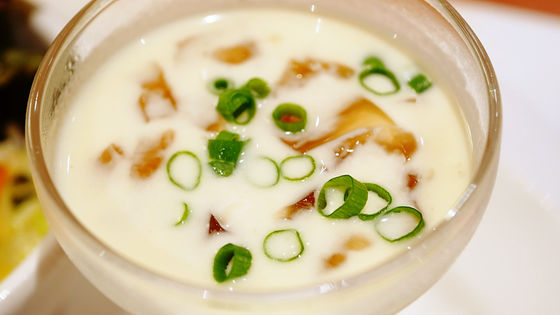 Stir well from the bottom. It seems to be a droid, but the grainy feeling is small, it goes through the throat. The taste is said to be slightly lighter than usual, and the taste of the material is alive.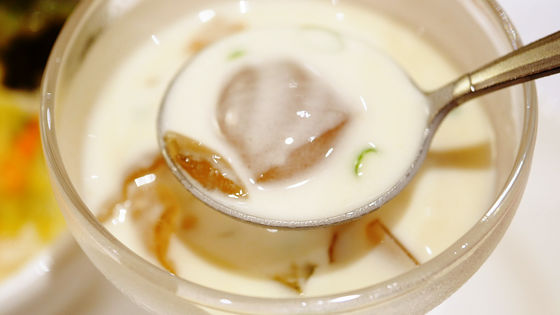 From here it is the main curry. First of allCurry to eat "Japanese vegetables" deliciously"(1544 yen including tax).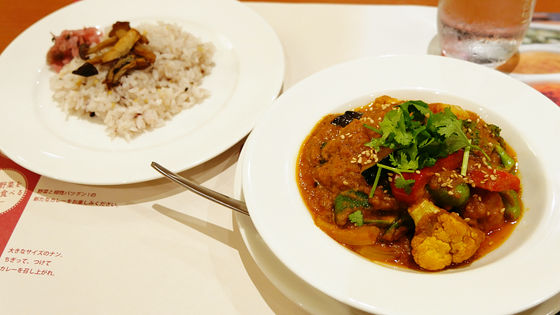 Ten different vegetables are used for curry, and two types of mushrooms are on rice.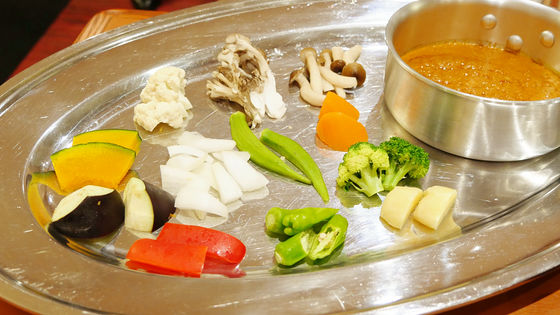 Indian cuisine "Subji"In the wind, it is said that white soap, sesame paste, soymilk is used. Even so, it is pretty cool. Spicy is the hardest among the curries that came out this time.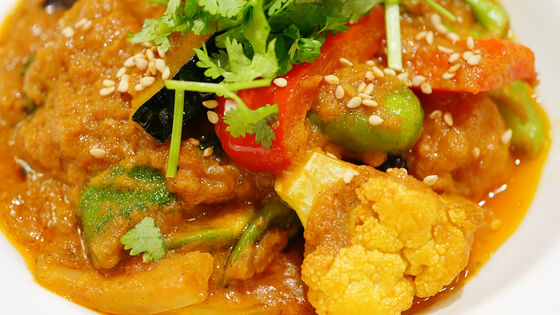 Vegetables are cut to a large extent, eating and responding adequately. Rice can choose between 18 rice rice and white rice. By the way, because this time we had to eat curry continuously, the rice for tasting was packed less, but the rice served at the store is 240 g of rice and 240 g of rice and 250 g of white rice.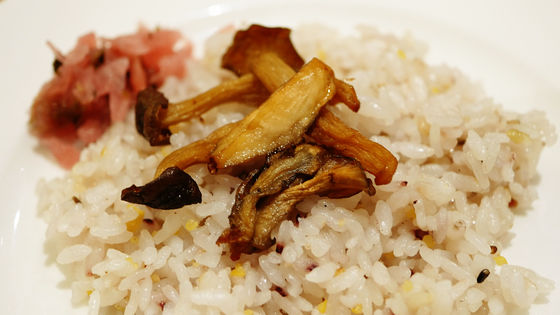 Then "Chicken Curry "Grande""(1490 yen including tax). Boiled egg boiled in half cut.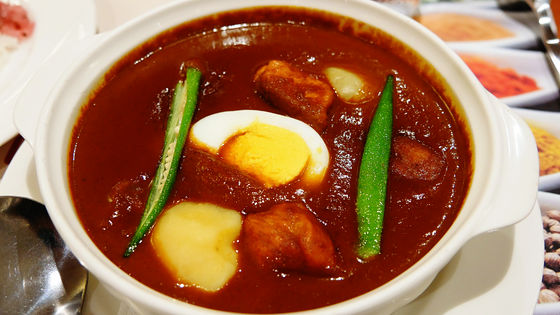 The characteristic of this curry is that spices such as cinnamon, clove, fenugreek are used, while on the other hand the curry does not use cumin which is almost always used. Although it is a chicken curry, the difference with chicken curry which often speaks may be whether this cumin is present or not.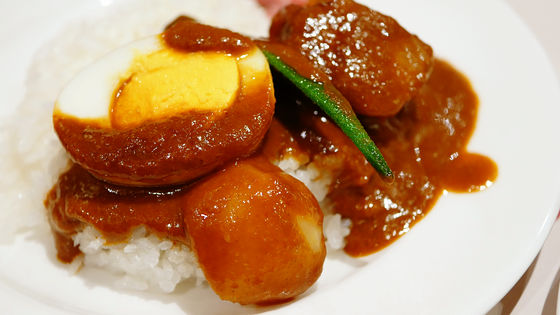 Chicken meat is both meat and thigh meat. If you say curry, it is a menu that feels weight and weight, but thanks to spices, refreshing curry with refreshing.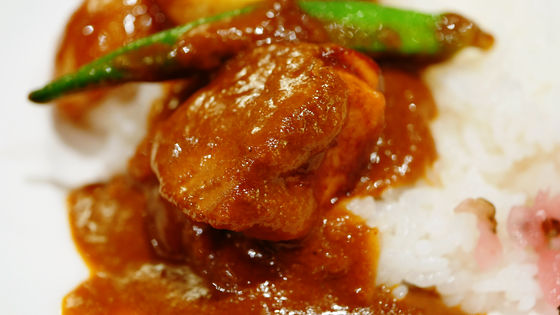 "Tropical Shrimp Curry"(1652 yen including tax) is the curry of the image that" When you close your eyes, a high-class resort on the south island floats ".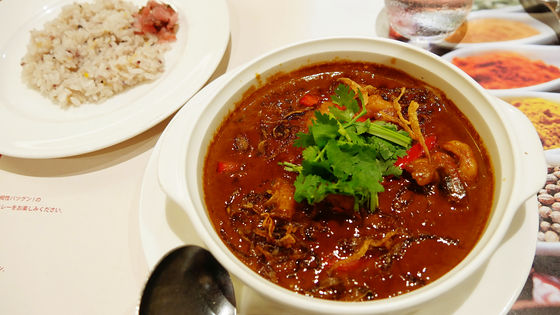 It uses a refreshing flavor of Chiba Pakuchi, firmly sautéed onion, coconut milk, etc., rather than imported items, different from European curry and Indian curry, it feels as if there is sour taste and the taste of Asian taste.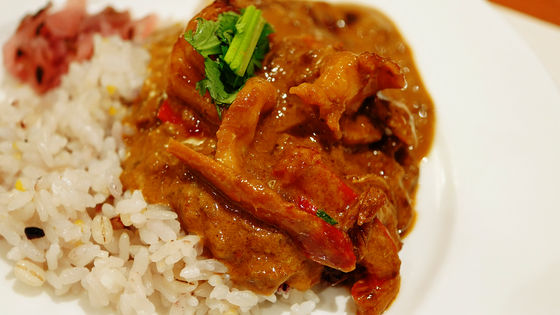 I am using a shell shrimp so it is a little troublesome to chew as it is when eating but it is a little troublesome, but it has a rich taste. Since it is not just seafood curry, it is the item you would like to order once for those who like curry.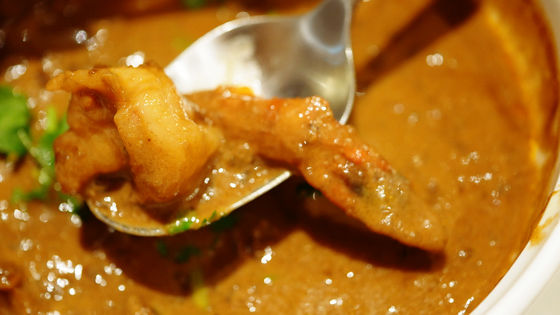 "Royal Premier Thali"(1998 yen including tax) revived for the first time in 4 years. A menu to eat three kinds of curry with big Nan. Of these, vegetable curry is half size of "curry to eat delicious Japanese vegetables", but beef curry and chicken butter curry use what was developed for this menu. The size of Nan became 1.5 times the previous one, enough to eat and respond. This time it was a tasting party to eat a large amount of curry so it was only shooting, but the volume that the stomach had been ruptured when eating.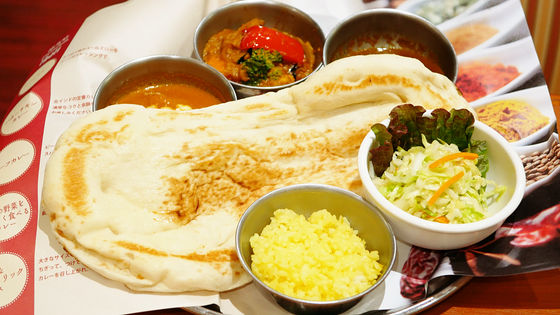 The final is a classic "Kashmir beef curry of domestic vegetables"(1274 yen including tax). It is a curry using 18 types of spices, which is offered from the first year of the fair.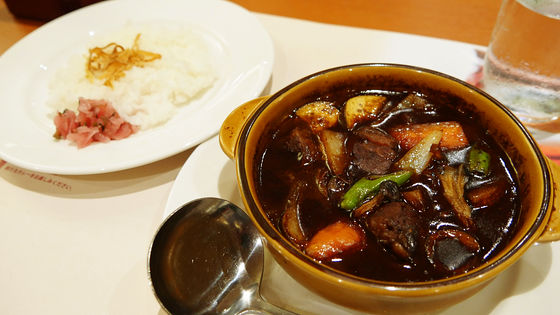 It is the hardest curry in the menu that does not betray the black appearance. Although it is said to say it is not the hotness "He!" At the moment of putting in the mouth, sweat comes out from the neck and feet when eating is going on, and when you finish eating it is like spicy sweat from the whole scalp is. The recipe has been changed in detail, and this year's thing is finished in a form that makes use of the texture without frying vegetables.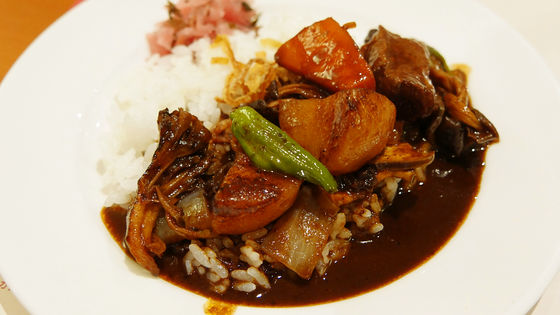 The meat is boiled for about 3 hours, so it is not so soft that it collapses, but it is not hard, it's a balance. By the way, the curry fair seemed like a certain menu, in fact there were times when I was out of the menu a couple of times, and at that time the customer asked me "Why is there no Kashmir curry?" Popular menu . However, it is a taste that makes me feel a little addictive, to understand that feeling.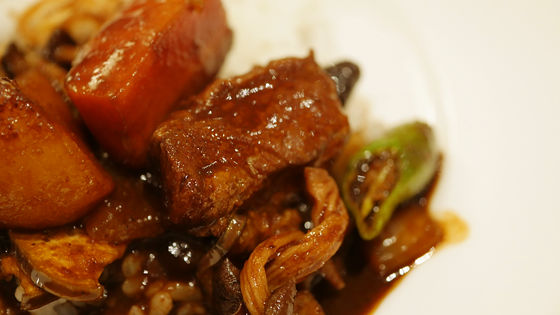 This dessert is "Ice noelogama" (1 tax included 410 yen). The white one is condensed milk, the brown one is milk tea, the menu which arranged the "white bear" originating in Kagoshima for the Royal host flow. When you eat curry, hot air blows out from the head and body, so it is very comfortable to be chilled at once.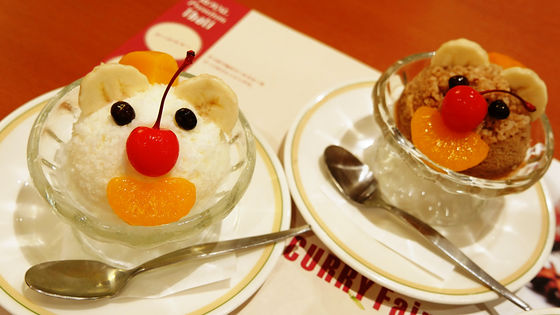 It has a cute appearance as well.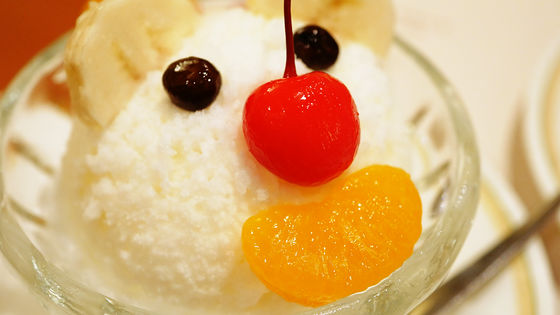 As milk tea tastes spices such as cinnamon and cloves are lightly effective, so choose the milk taste and which one you like, please.