Lottery thick caramel freshly matched salt vanilla Haagen Dazs "Salty Vanilla & Caramel" Tasting Review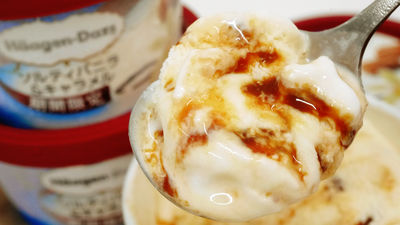 Mixed bittersweet bitter caramel sauce with a faint salty vanilla ice cream using Lorraine rock salt as a new flavor of Haagen Dazs "Salty vanilla & caramel"Appeared on Tuesday, June 7, 2016, so I actually tried it.

Salty vanilla & amp; caramel | Product Information | Haagen-Dazs Häagen-Dazs
http://www.haagen-dazs.co.jp/saltyvanilla_caramel/

The mini cup 's solty vanilla & caramel is such a package.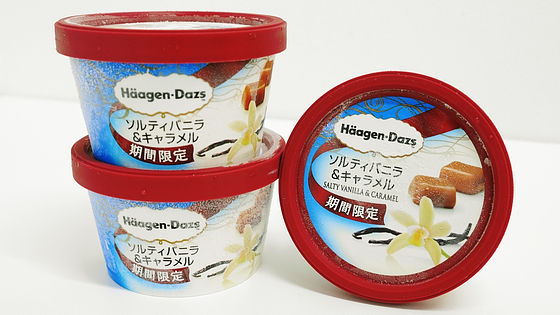 Vanilla flowers and caramel are printed on the lid.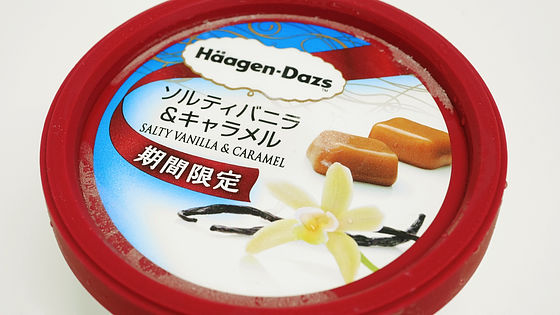 Classified by ice cream, raw materials include cream, defatted condensed milk, sugar, caramel sauce, and Lorraine rock salt as salt.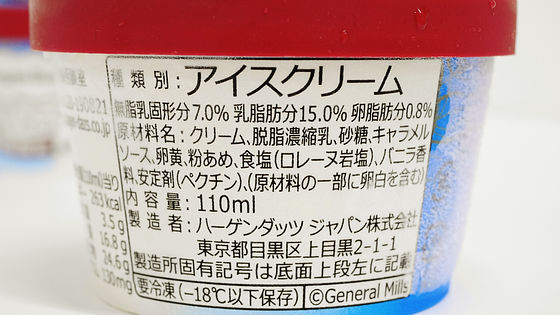 Energy per cup (110 ml) is 263 kcal.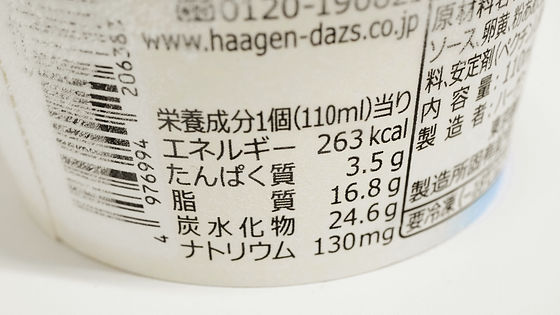 I can not see the caramel when opening the lid ... ...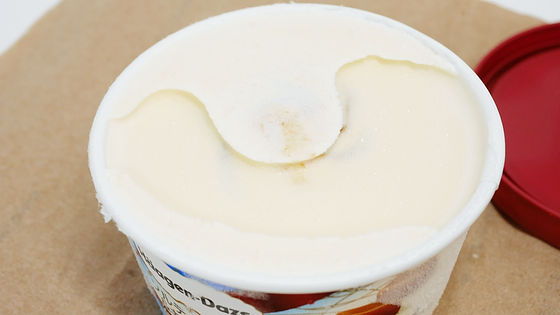 Scooping with a spoon, plenty of caramel was contained. When eating, rich caramel melts on your tongue and you can feel bitter sweetness. Ice cream is an elegant and mellow vanilla, but it is slightly salty and has a refreshing aftertaste.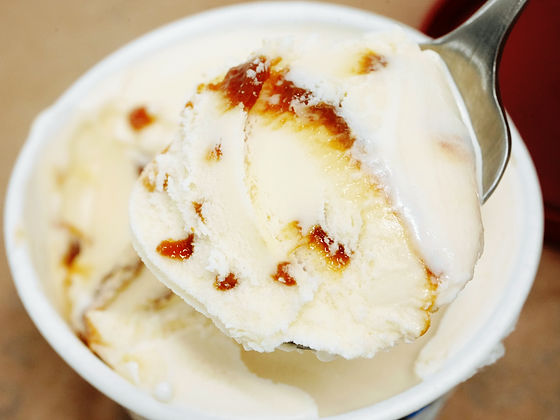 Caramel isPanapIt looks like it is being injected like.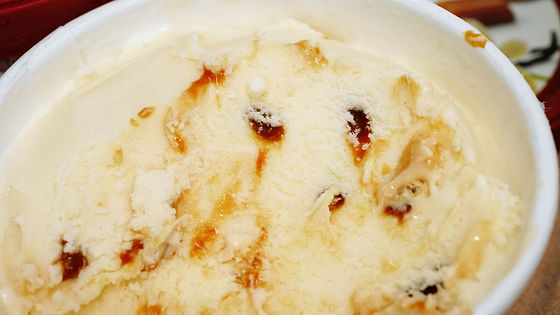 As it melts, the caramel will be shabby, so it's a good idea to eat a little later.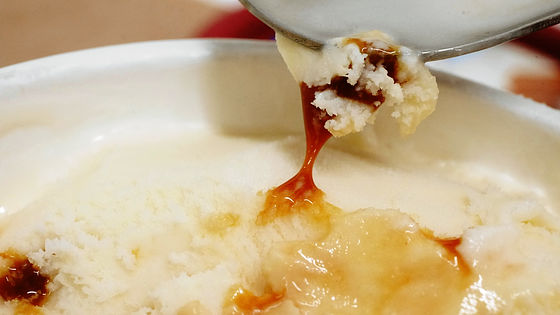 As I continued to eat it, I was able to taste the caramel until the last one.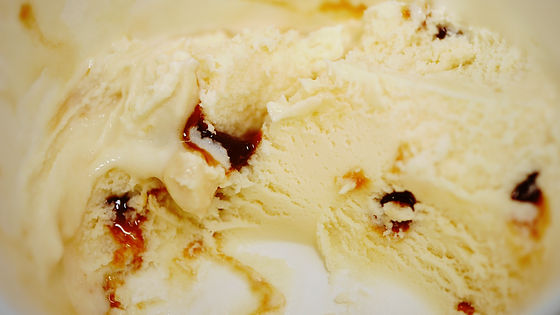 In addition, Solvi vanilla & caramel is a limited-time flavor, the suggested retail price is 294 yen including tax.