I tried the subway "Reprinted Seafood" and "Spicy Chicken Fillet Lemon Dressing" that revived "Seafood & Club" ranked 1st in the sandwich popularity vote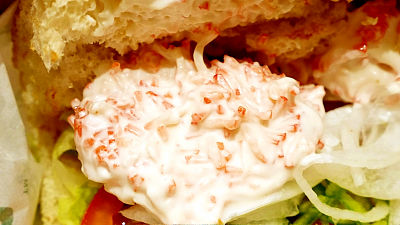 Sea food and Shakiyaki's vegetables matched "Sea food & club" which reproduced the seafood & club that matched crab tasteReprinted seafood"Baked Sasami meat with spices"Spicy chicken fillet lemon dressing"Has appeared on the subway from 1st June 2016 (Wednesday). It was said that it became a refreshing sandwich that is perfect for early summer, so I ate at the shop right away.

~ Refreshing sandwich perfect for early summer ~ Start of "Early Summer" campaign │ New information on subway │ Press release │ Delicious! Hang on. Vegetable subway official website
http://www.subway.co.jp/press/year2016/news1915/

Arrived at the subway.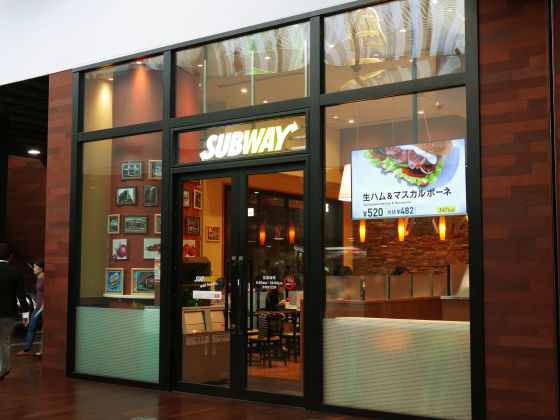 I will enter the shop immediately and place an order.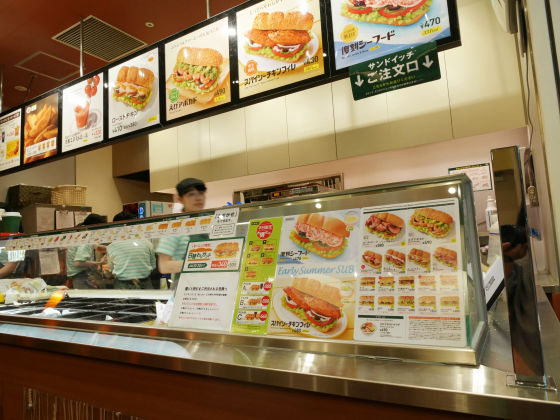 After ordering, reprinted seafood and spicy chicken fillet lemon dressing were handed.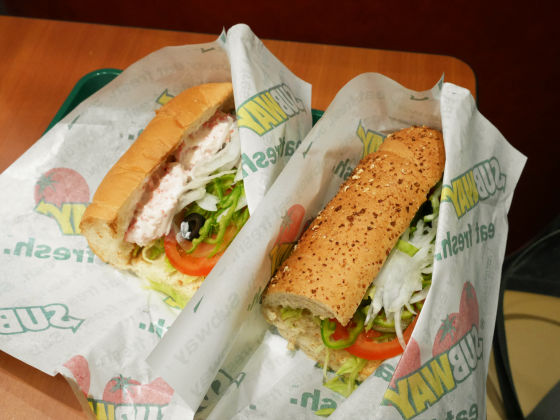 First I will eat from Reprinted Seafood.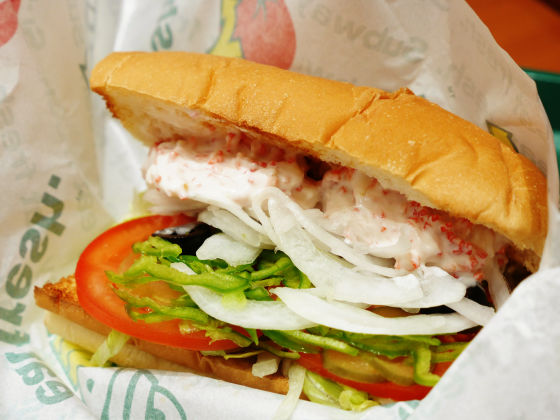 Reprinted seafood is a menu that reproduced the menu "Seafood & Club" of 1992 when the subway landed in Japan. "A vegetable with shakyaki texture matches seafood with a satisfactory eating response, filled with taste of crab," and when looking at the bottom of the bread, two round objects like a crab are entangled It was.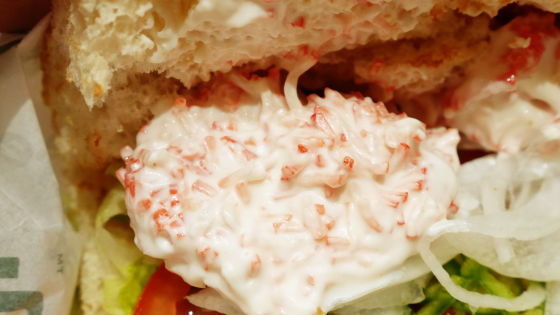 When I tried it, the round object is plump texture, and the flavor of crab spreads softly, it is crab without stopping. Crab meat is full of mayonnaise with accent of mustard, creamy. Because it is a crab that is also used for salads, it was excellent compatibility with plenty of vegetables such as lettuce, onion, tomato and of course, it was a product with considerable volume overall.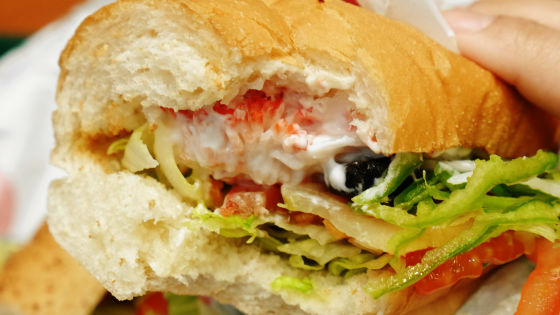 Next I will eat spicy chicken fillet lemon dressing. At first sight it seems as if only vegetables are not caught ... ...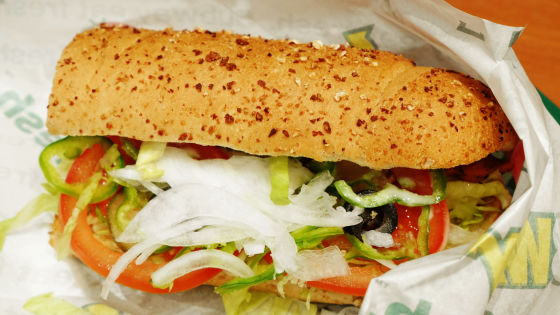 Two bars of chicken were caught when opening the bread with Pakari.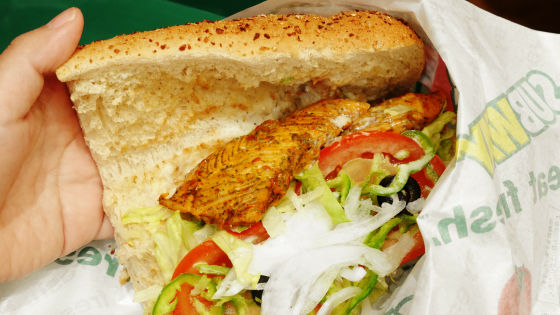 When I looked closely at the tandoori chickenish orange chicken, the herb was covered and the lemon dressing was tangled.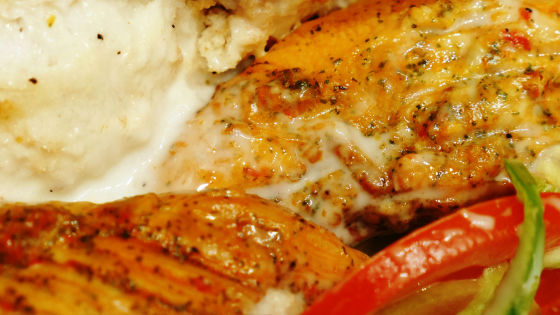 When I ate it, it looked like a tandoori chicken, but the fillets smelled like herbs such as oregano and it feels like a spicy herbal chicken rather than a tandoori chicken. Because Sasami is used instead of thigh meat, the taste is juicy while it is fresh and it fits well with the Shakiyaki vegetables. The lemon dressing has a sour taste so it has a refreshing taste and the hidden taste of habanero is not as sweaty but as spicy as the tongue tips. It was a punchy taste called sour and spicy, it was a perfect finish for the summer.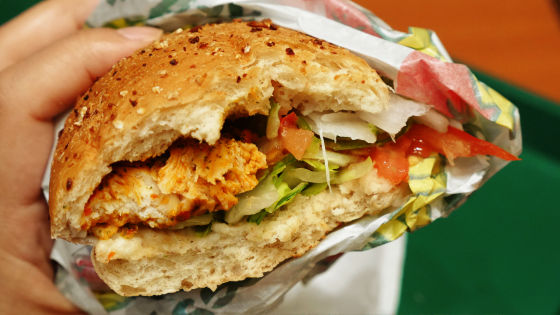 In addition, Reprinted seafood is 470 yen including tax, spicy chicken fillet 480 yen including tax, both are planned to be sold until late June.