A new movie version of "Animation passed by" is released in 2017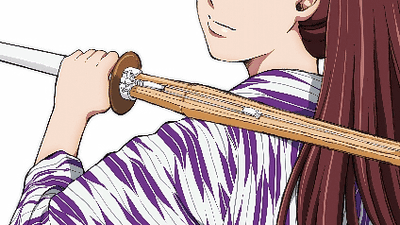 It was revealed that a theatrical version animation of a girl's manga titled "Yes to be passed" produced by Kazuki Yamato, a masterpiece by Yamato Yamato, will be newly produced. It is planned to be released in 2017.

Official website "Make sure to go"
http://www.haikarasan.net

Official (@ haikara_anime) of theater animation "Yes to be passed" | Twitter
https://twitter.com/haikara_anime

The exposed visuals look like this.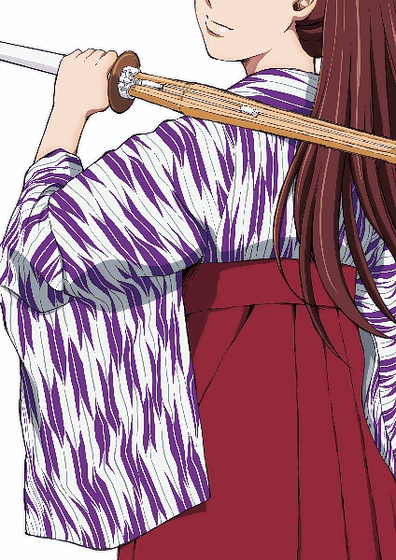 © Kazunori Yamato / Kodansha / Theater version "Make sure to go through" Production Committee

"A young woman passes" is a girl's manga by Yamato Waki ​​who was serialized in the Kodansha "Weekly Shōjo Friend" from 1975 to 1977, and it is a work that has won the 1st Kodansha Manga Award Girl Manga Division.

Imaging has been done more than once, first in 1978 right after the end of the series, all 42 episodes of TV animation were produced and broadcast, and in 1979 it was converted into a TV drama by members of the Takarazuka Revue. In 1985, the TV drama special starring Hiroko Mita starred, theatrical version starring Yoko Minamino in 1987, and TV drama special starring Rika Ishikawa in 2002 were made respectively.

It is said that this theatrical anime is to be produced in commemoration of the 40th anniversary of the series, but in 2016 it is the 50th anniversary of the original work by Yoshikazu Yamato and Kodansha is 50th anniversary fair commemoration of Yamato Waki ​​painting Is being held.

Yamato Waki ​​50th anniversary fair | Comic Plus Special Site | Kodansha Comic Plus
http://comic-sp.kodansha.co.jp/yamatowaki50th/index.html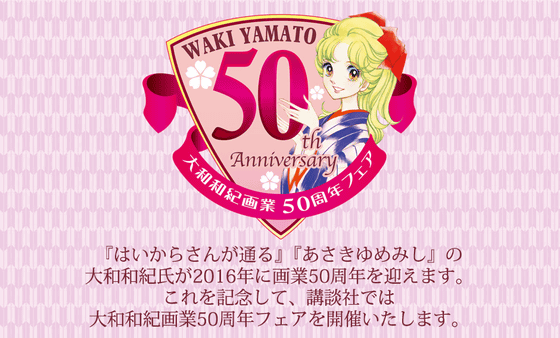 By the way, in the 1978 broadcast TV animated version, Yokozawa Keiko who is known for the role of "the castle in the sky Castle Laputa" and the role of "Doraemon" Dorami-chan (the first generation), Mr. Koko Yamazawa, the army Mr. Kogori Mori, known for his role as Warfugger · Mittermeier and "Mobile Suit Gundam" Galma · Zabi, etc., is responsible for the infantry soldier Ijuin Ninjyo "Legend of the Galactic Heroes". However, the story was not drawn to the end because what was planned to be broadcast for one year was abridged to all 42 episodes.

In this circumstance, it is said that softening of the work is being refrained. In addition, it seems that Yamato's work on animation is also affecting, and in January 2009, "Asaki Yumemi" was animated as a director by Mr. Shigeaki Shimazaki and was scheduled to be broadcast, but "Genji Monogatari Millennium Genji"Planning has been changed to.

Anime "Asaki Yumemishi" Official Site
http://asakiyumemishi-anime.com/




Anime "Genji Monogatari Millennium Genji" Official Site
http://genji-anime.com/



About this work, information such as staff, cast etc. are not disclosed at the present time.

· Continued
On November 1, 2016, the director and cast information were lifted and it became clear that it was a two-part composition.

"Theater version will be passed" is a two-part composition of the front and rear composition, the ban on supervision and casting is also lifted - GIGAZINE