The official Google feature "Family library" that allows you to share Android apps with up to 6 family members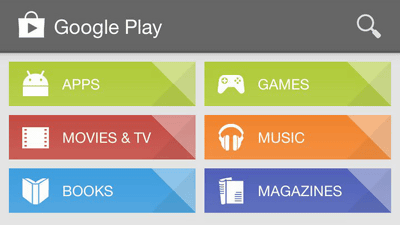 ByIntel Free Press

Google, the Android App Store "Google PlayNew features that can share the purchase history of "up to six people in families and groups"Family library"For application developers. Paid applications that have already been purchased will be made available to members of the group in common, and the service start date is also known.

Family Library For Google Play Purchases Is Official, App Purchases Will Be Shared Among Up To Six Family Members Starting July 2nd
http://www.androidpolice.com/2016/05/18/family-library-for-google-play-purchases-is-official-app-purchases-will-be-shared-among-up-to-six-family-members-starting-july-2nd/

Official: Family Library lets you share Google Play purchases
http://phandroid.com/2016/05/18/google-confirms-family-library-play-store/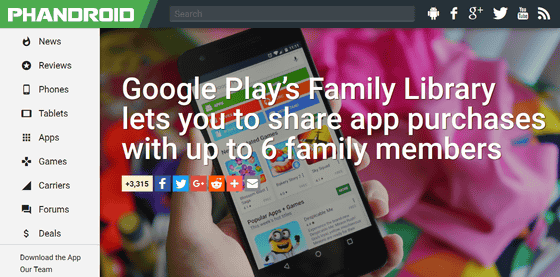 Just before the opening of "Google I / O 2016" that took place late at night on May 19th, Japan time, Google updated the developer's help page and the details of the family library within the "Price and application distribution settings" Was revealed. The Family Library is a feature that allows you to share paid apps purchased on Google Play with up to six families and groups, and that you can share previously purchased applications with family libraries. The service start date is proved to be July 2, 2016.

Price and application distribution settings - Google Play Developer help
https://support.google.com/googleplay/android-developer/answer/6334373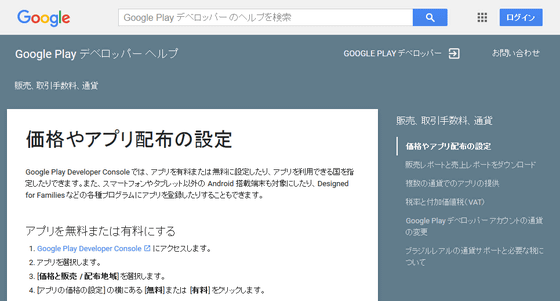 Also, even when purchasing paid videos, movies are added to the family library, but only one terminal can play one movie at the same time. It is expected that certain restrictions will be applied when multiple terminals play movies of the family library at the same time.

In addition to updating the help page, it says that an email about the family library has been sent to the application developers. Along with the renewal of Developer Distribution Agreement on Google Play becoming effective, for paid applications purchased after July 2, 2016 all can be added to the Family Library unless the developer specifically sets up It will be set as default.

For application developers already purchased by users, application developers can set whether to enable sharing before family library service starts. In order to set up to be able to add past purchased applications to family library, the application developer logs in to "Google Play Developer Console", selects the application, "family library" from "price and sale / distribution area" It is OK if you check the checkbox. Please be aware that once you make this setting, you can not invalidate the setting afterwards.