Kentucky's "Taste rock salt chicken" was a comfortable dish with a faint salty taste of rock salt and a crunchy crisp texture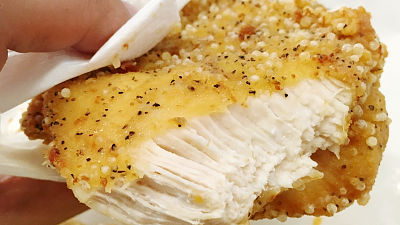 In Kentucky Fried Chicken, from May 12, 2016 (Thursday), domestic chicken was seasoned with rock salt, and clothes containing hail were attached and fried "Taste rock salt chicken"The provision of this has started. I decided to go to eat what kind of taste the menu is like with a hint of rough texture and roasted with rock salt mined from natural rock salt layer.

Menu | Kentucky Fried Chicken
http://www.kfc.co.jp/menu/detail/?menu_id=396

Arrived at a Kentucky shop.



I found a banner at the shop front. One piece is 270 yen including tax and 530 yen in two pieces.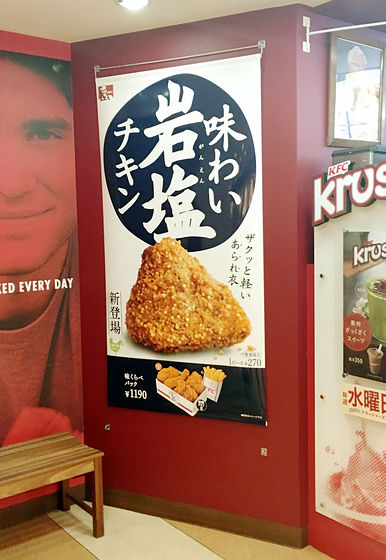 This time, 2 pieces of rock salt roast salt chicken and French fries (200 yen including tax) were set as "Taste rock salt chicken set"(690 yen including tax) I ordered.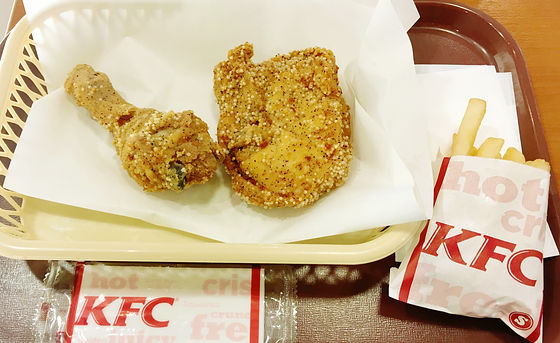 Although it is said that the part can not be chosen at the time of purchase, one that was in this time is a drum (leg) and a rib (a riba) one by one.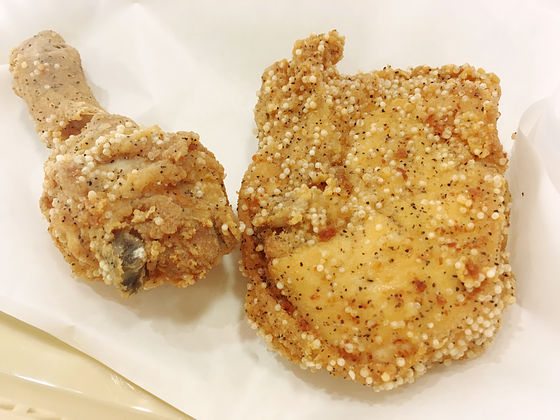 On the surface, "hail" that becomes a source of confused texture is overwrapped. The drifting fragrance was the usual Kentucky itself.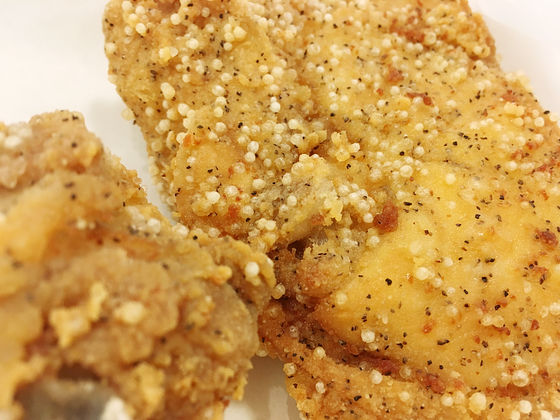 When I see it, I feel that a faint salty taste like a rock salt, it seems that the flavor of chicken is complemented. And thanks to the hanging coat of clothing, you can feel the texture pleasantly. When eating it tasted well, the flavor of salt drifted from the surface of the chicken or clothes, and when I tried eating only chicken, it was unexpectedly a pleasant taste.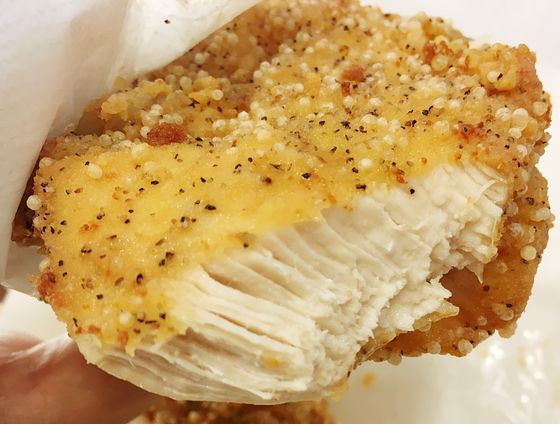 It is a little different from the original Kentucky original chicken full of usual herbal feeling, "Taste rock salt chicken" was a dish that felt the flavor of the material more. In addition to the above set, Kentucky original chicken × 2, taste rock salt chicken × 2, potato L was setTaste complement pack A(1190 yen including tax), original chicken × 3, taste rock salt chicken × 3, potato S × 3Taste Package B(1780 yen including tax) is also available.

Tasteful rock salt chicken is limited because it is limited, so it is time to end sales so it is recommended to go early if you are interested.