"Oranha." Three of the voice actors took office as the seven-eleven 1st manager November, hat off to a gathering of fans who can not defeat the storm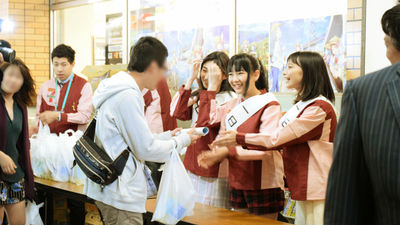 Temple pilgrimage in Shikoku ·PilgrimageNewspaper column on the subject and cartoon work "Orange."The main cast Nanami Yamashita, Yuji Enata and Mari Kayano three people are doing various events as TEAM OHENRO. With 2014's gore ★ Assobi vol.12First talk & live eventAfter the ___ ___ ___ ___ ___ ___ 0Dinner cruiseWe have challenged various events. Such TEAM OHENRO,Machi ★ Asobi vol.16So I took office as one day manager of Seven - Eleven, and I interacted with many fans.

Orange. - Machi ★ Asobi
http://www.machiasobi.com/events/ohenro.html

TEAM OHENRO's three people served as manager for the day on the south side of JR Tokushima stationSeven - Eleven JR Tokushima Station square store.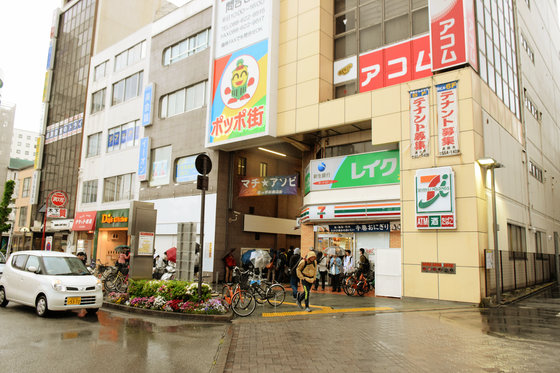 Not in this Seven - Eleven ... ...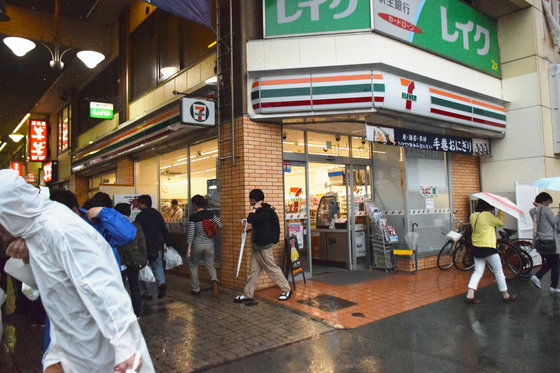 An event was held outside.



In the event, if you buy two items targeted for campaign such as Pocari Sweat, you can get 1 original poster "Oranha."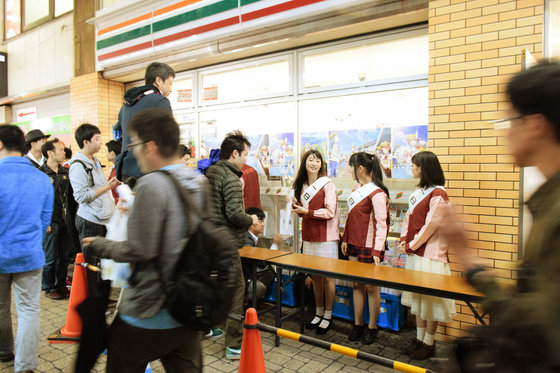 In addition, it is possible to receive posters directly from the three people TEAM OHENRO.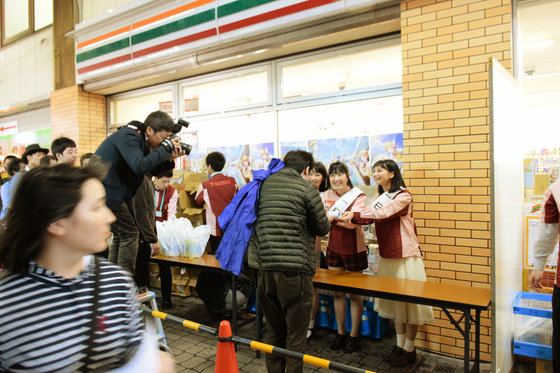 So, despite bad weather of storm, many fans were gathered in front of Seven - Eleven.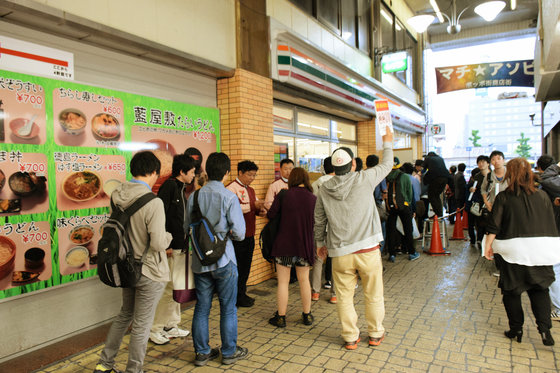 Also, the row seems to exist not only in front of Seven - Eleven but also in other places.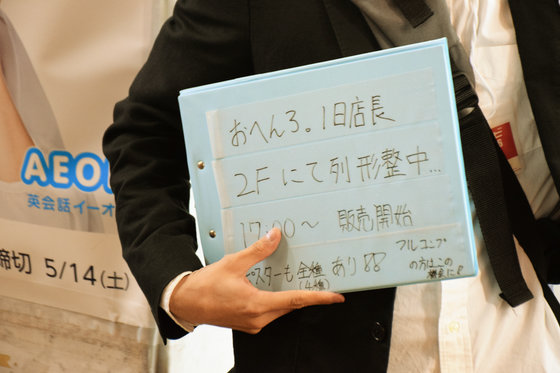 The waiting queue is also in the second floor zone of Poppo Street, and as described below, a considerable long line sequence was completed.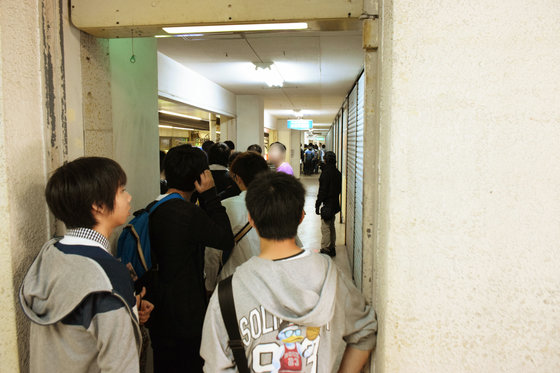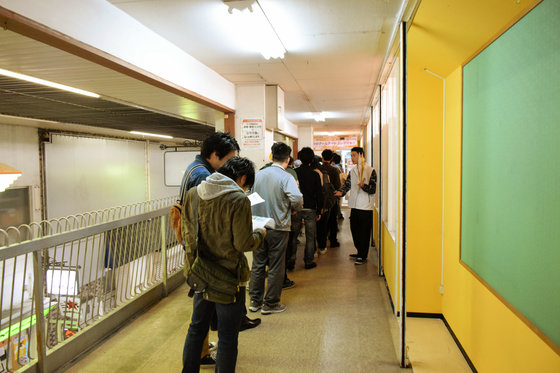 Fans who lined up in rows apply for what they want for the three people TEAM OHENRO to become their turn ... ...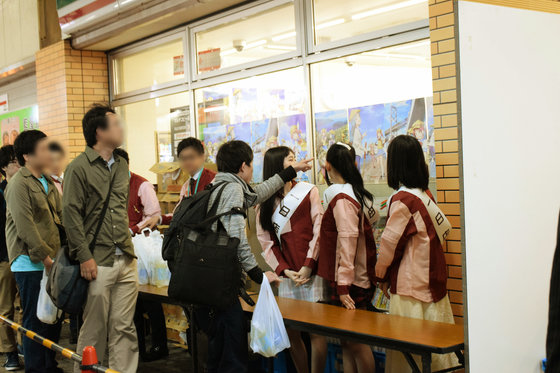 You can hand me directly.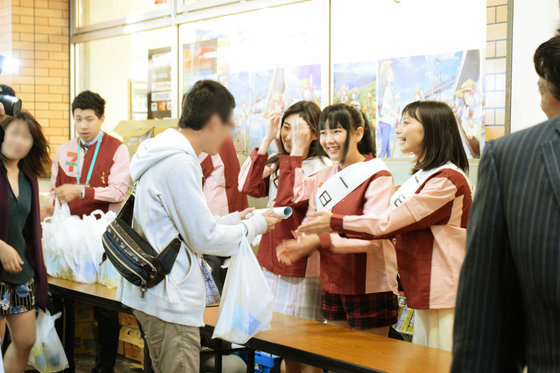 Moreover, it was one of the following posters that I was able to get at the transfer.



That's why TEAM OHENRO, who briefly exchanges words with many fans, will deepen the exchange. In Tokushima city on that day rain was not so strong, the wind speed was about 8 to 10 m / s, and it was bad weather that the whole body would get wet if walking for about 5 minutes even with an umbrella. Meanwhile, from the appearance of TEAM OHENRO which makes a long line of fans and participates in the event and gives a firm poster to each fan and exchanges the words firmly, the power of Asobi that does not defeat the weather is felt quietly It was.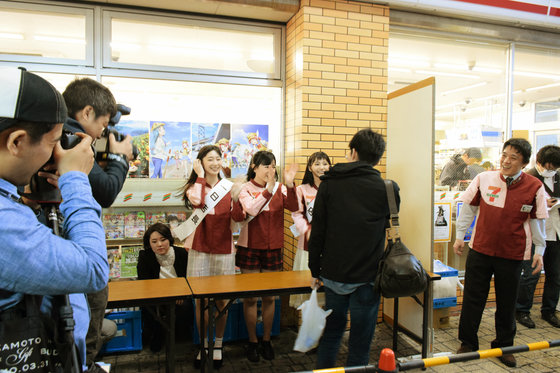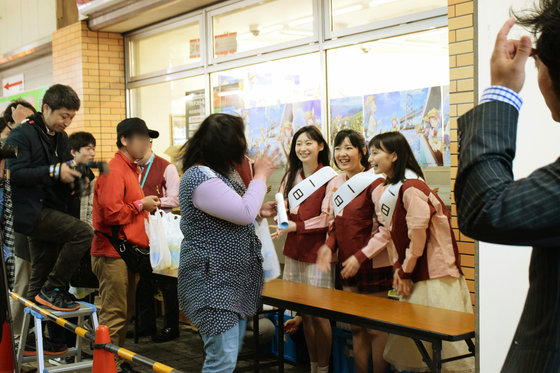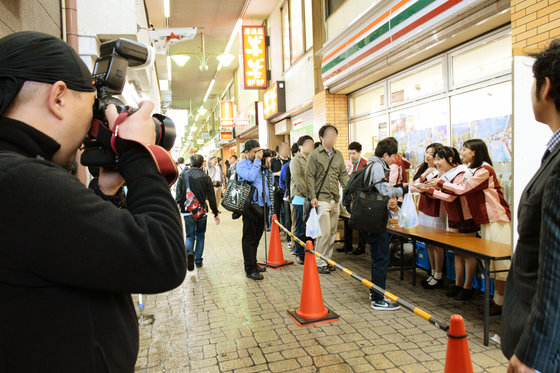 In addition, after the event Mariko Takano had tweeted as follows and reported on a one - day store length of Seven - Eleven.

Seven - Eleven Mr. 1st day Thank you very much!
I'm back. Tie-up ☆
Buy the goods of Otsuka Pharmaceutical and go around. Let's posters! It's limited to Shikoku ♡Orange

Real Seven - Eleven Uniform F Long Sleeve ver! It is!# PSO 2Pic.twitter.com/pN8dGDgaBm

- Mari Takano (___ marika_0222)May 3, 2016