Women's screaming movie playing Horror FPS with VR headset "HTC Vive"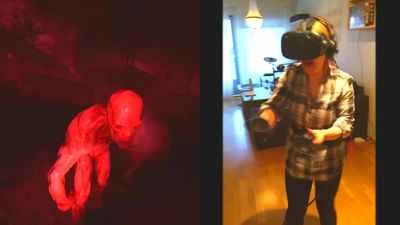 SteamVRVR headset that can play games "HTC ViveShipment began, and reviews of people who received the product are appearing one after another. In such a case, attention is gathered by a woman's movie playing the FPS game "The Brookhaven Experiment". "The Brookhaven Experiment" is a horror FPS game in which a player left behind in a dark plain deprives a zombie with a hand gun by relying only on the light of the flashlight, but a woman's hands shake trembling with too much fear, a room Screaming in the inside. It is a perfect movie to know the outstandingness of HTC Vive.

[HTC Vive] Renate's first time playing .. The Brookhaven Experiments, 1 wave, and that's enough - YouTube


"The Brookhaven Experiment" shows that while the zombies are wandering around the world and it is unknown how many human beings survive besides themselves, the hand gun at hand and limited bullets, and when the batteries run out It is aimed at relying on a flashlight that you do not know, to survive zombie attacks and survive. Since the game begins with the one left alone in the open plain, I feel a little terror from this point.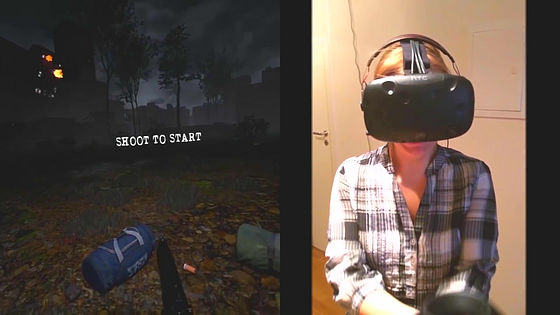 Two controllers of HTC Vive are interlocked with a handgun and a flashlight, respectively. I will face enemies with the stance to cross both arms as you see in action movies.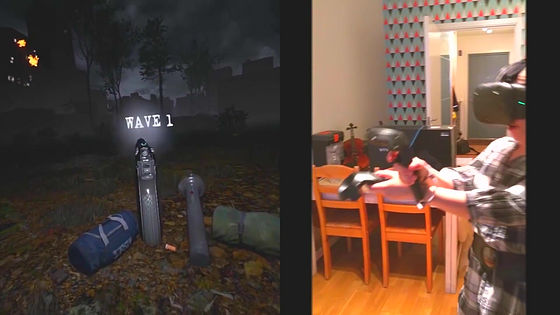 That's why "WAVE 1" started. People can not see around, only the sound of the wind and the voice of the bird can be heard. A woman looking around is murmuring "Dame Dame" and already in a depression state.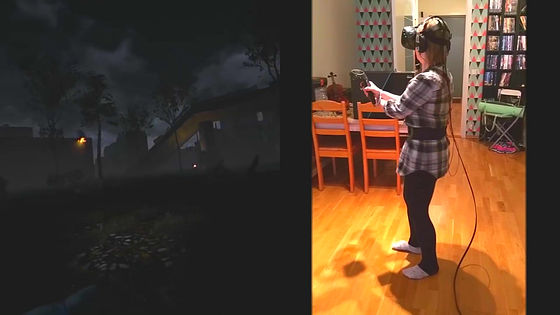 I found something that looks like a shadow heading to this place, aimed and shot with a hand gun. In the movie the light of the flashlight has not arrived and I do not know well what is where.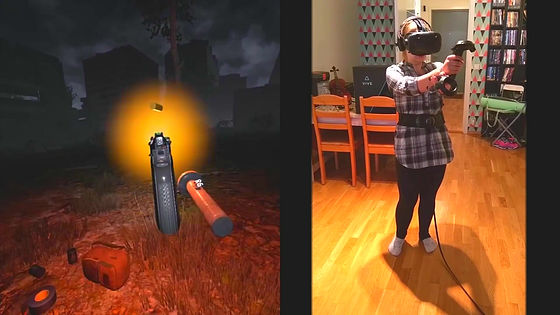 Although it is a woman who continues shooting "I will not hit you!", I finally found that zombies are approaching nearby.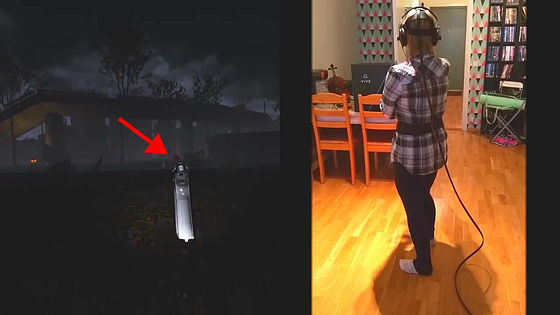 If you are shooting while saying "Go away!", It is out of shot and it is displayed as "RELOAD". It seems to be able to reload by pushing the button of the controller, but I will try to shoot many times with a hand gun full.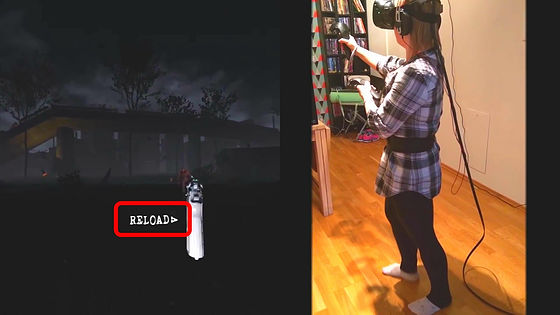 Women's hands are shaking trembling, it is very real that the handgun and the flashlight in the game are also interlocking and trembling.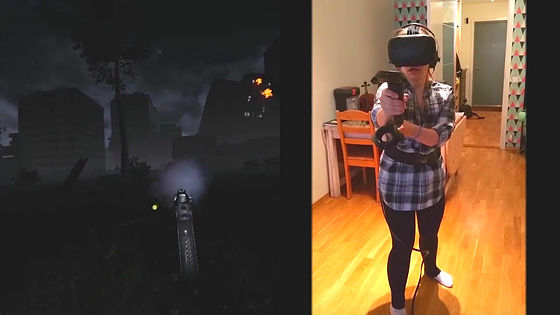 Although it is a woman who knocks down a zombie somehow, zombies are approaching to a position where it can be seen as clearly. In zombies coming from here and there, women are screaming and shocking when they do it.



Zombies were approaching before the eyes when looking directly behind. Besides, I woke up to the bullets and it seemed to be a game over anymore ......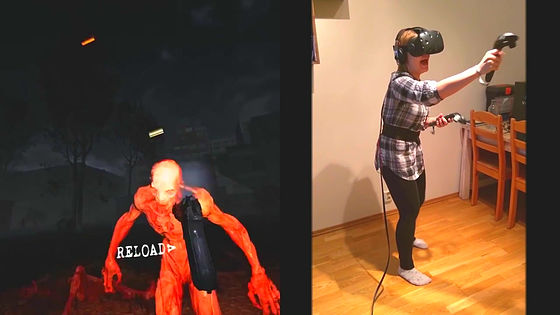 The bullet that was shattered turned into a superb head shot, and I got a lifetime in nine years. While the woman is turning roundly, she always shouts "Caught! Ca!", But the man of the photographer who can not see the screen can not sometimes be caught and can not catch it.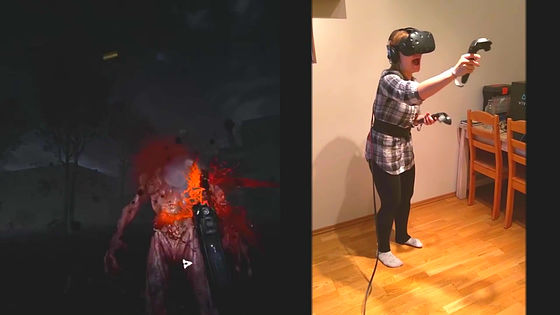 A woman who fell into a panic condition due to a rapid approach to a zombie. I search for zombies that are coming around Guruguru, but I'm rolling bullets up to the dead bodies I knocked down.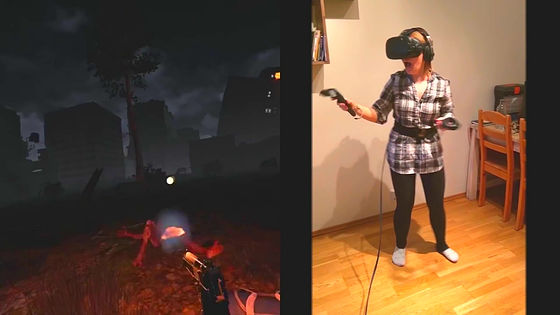 When I managed to defeat the zombies that are approaching one after another from all directions, I was shocked from behind and the screen was red out. When turning around, it seems to be under attack from zombies.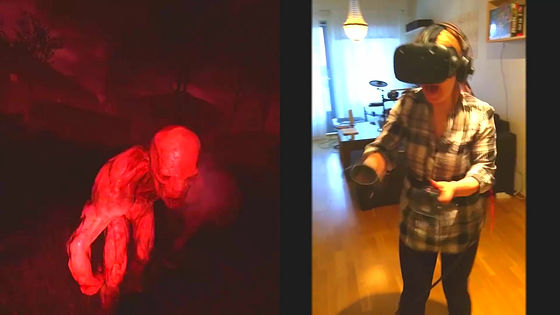 While being attacked twice, succeeded in head shot when shooting.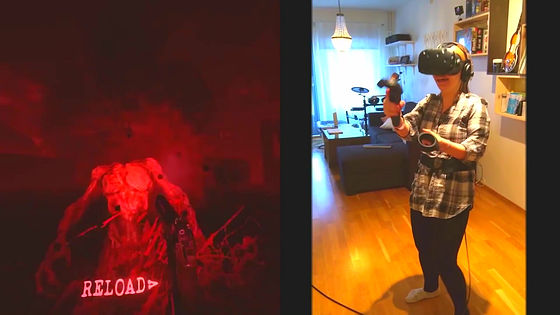 Then the area became quiet and on the screen "YOU SURVIVED (you survived)" was displayed. When a woman asks "I survived - I survived?" ...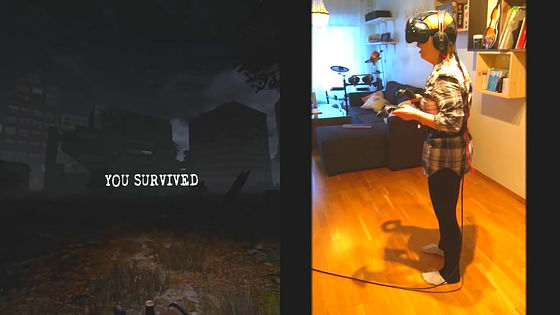 A woman who thought that the result of this time began to be displayed and that a new game would start is screaming that "I do not want to do it anymore! The man of the photographer is probably appreciating the woman as "it is the result or something that is out now, and nothing will start unless you press the button".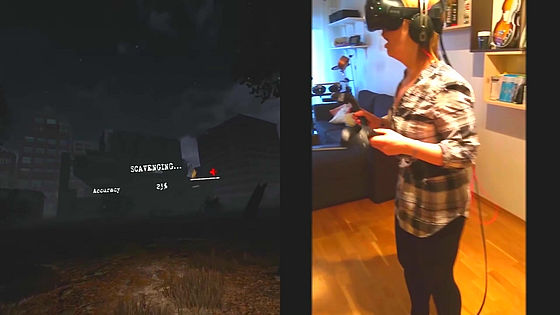 A woman who has successfully survived has returned to reality and smiled.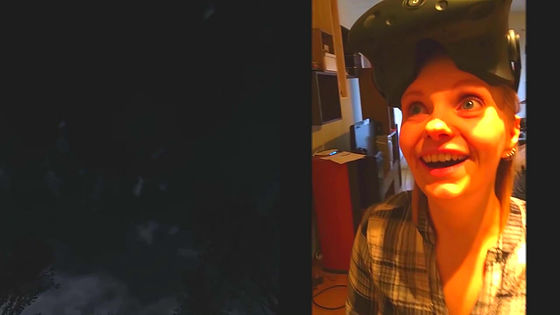 Even after the game was over, it seems that it was a horror experience that the hand trembling did not stop.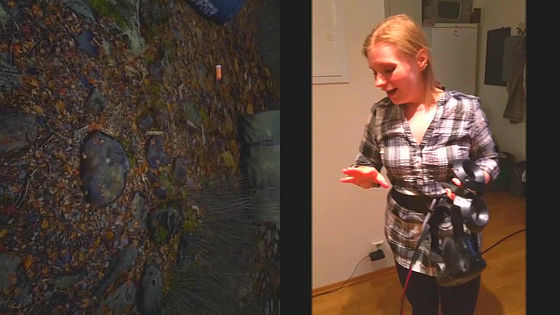 The official movie of The Brookhaven Experiment can be seen from the following. As you advance the game, scenes using things like bombs are also displayed besides hand guns.

The Brookhaven Experiment (Horror VR Shooter) - Announcement Trailer - YouTube


The Brookhaven Experiment will be sold on June 22, 2016 on the following page, price is 1980 yen including tax including tax. It is 25% off at the time of article creation, and pre-order purchase is accepted at 1480 yen.

25% off at Steam: The Brookhaven Experiment
http://store.steampowered.com/app/440630/