AMD's announcement suggests that Sony, Nintendo, and Microsoft's next-generation game machines are coming soon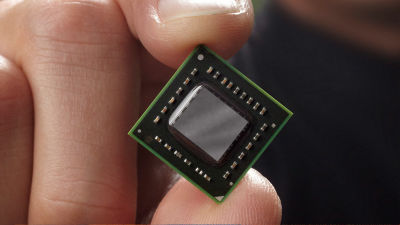 AMD, a major semiconductor company, announced a new business plan "3 design winsAnnounced that it will begin in 2016. The view that this is a semi-customized chip offering business for game machine manufacturers is powerful, but the three game machines to be targeted are "Sony's new PlayStation", "Nintendo's next generation game machine" " It is expected to be "Microsoft's new Xbox" and it is suggesting that each game machine is about to appear.

AMD "design wins" suggest three upcoming console reveals • Eurogamer.net
http://www.eurogamer.net/articles/digitalfoundry-2016-amd-design-wins-suggest-three-upcoming-console-reveals

Hints Of PlayStation NEO, Nintendo NX And ​​Xbox One Slim Surface: Did AMD Jump The Gun?: T-Lounge: Tech Times
http://www.techtimes.com/articles/152972/20160423/hints-of-playstation-neo-nintendo-nx-and-xbox-one-slim-surface-did-amd-jump-the-gun.htm

In announcing the first quarter results of 2016, AMD's Lisa Su said that he plans to release three types of semi-customized chips according to client's request during 2016. This "3 design wins" plan is a huge business that is expected to generate revenues of about 1.5 billion dollars (about 170 billion yen) from the second half of 2016 to three to four years, so customized chips are Sony, Nintendo , It is seen as SoC for Microsoft's next generation game machine.

For Sony, it seems that information such as codename and specifications of the new PlayStation "PlayStation 4 NEO (tentative name)" corresponding to 4K is leaked and release is not so far, this chip is the same as PlayStation 4 It is considered highly likely that AMD will provide it. The new SoC is boosted up to 2.1 GHz where the CPU is an existing Jaguar based overclock model, PlayStation 4 was 1.6 GHz, and GPU has increased the performance 2.3 timesExpectationIt is being done.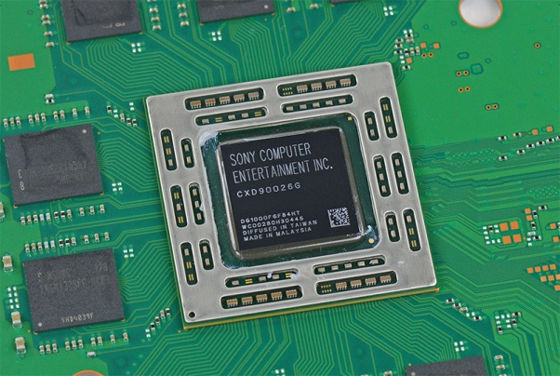 In addition, Nintendo is developing the next generation "NX (tentative name)" and scheduled to release information in 2016. Since AMD chips have been adopted for more than 10 years since the GameCube, AMD chips are also considered to be adopted at NX.

There is a rumor that Microsoft is negative about the release of a new 4K compatible device like PlayStation NEO, and it is pointed out that there is a possibility that the new model will adopt AMD's new chip in the thin slim model of Xbox One .

According to AMD's plan announcement, it is not surprising that three types of new game consoles have been suggested the possibility of release rush from 2016 to 2017, but AMD is planning to recover the achievements that are sluggish here at once. The settlement of accounts for the first quarter of 2016 was $ 832 million (about 92.5 billion yen) in sales, a net loss of 68 million dollars (about 7.57 billion yen) on a GAAP basis and a weaker-than-expected It ends with contents. In addition to the large-scale supply plan for custom chips for new game consoles, AMDAn investment division of the Chinese Academy of Sciences announces a policy to license x86 chip technology by establishing a joint venture with Tianjin Haikou Advanced Technology Investment (THATI). We are planning to receive a license fee of 293 million dollars (about 33 billion yen) by jointly developing a chip for server system only in China. In spite of announcement of chip supply for new game machines & x86 licensing, AMD's share price has soared despite loss account settlement.