Splatoon "Gachi Festival" open to the public, holding "Gachi Bon Odori" dancing with everyone and "Gachibai match" exclusive to Gacilele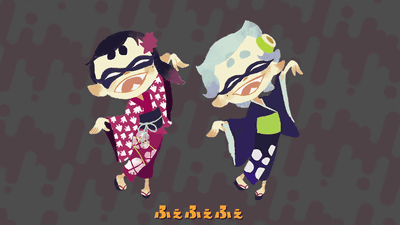 Nintendo Wii U's game scattering the stage with ink using ink "SplatoonIn response to the hot demands from users, it is decided that additional updates will be delivered until the summer of 2016, and furthermore it will be held on 29th and 30th April 2016Nikoniko Super Conference 2016So, the festival for fellow guys by mischievous people "Gachi FestivalEvent will be held. We are announcing the details of the cuttlefish gashing tray festival, about a week after holding a super conference.

Splatoon Gone Festival | Niconico Super Conference 2016
http://www.chokaigi.jp/2016/booth/gachibonmatsuri.html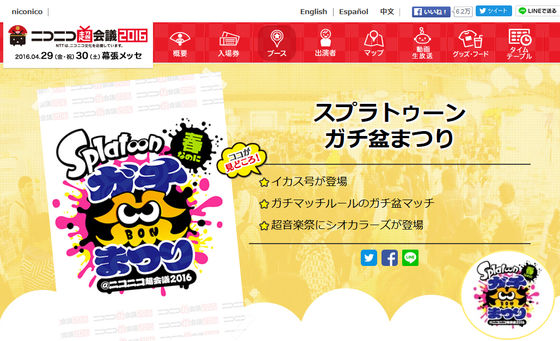 ◆ Gossip Bon Dancing
"Gachi Bon Odori" will be held around the "Ikasu" colored with Supra Toon's colorful ink, dancing with all the squids. The song of Bon Odori is the original song of Shio Collins' hit song "Shiokara Clause" and is "Imperfect Organic Salted Noda" that it is imprinted in the DNA of all squid. The video which can master the choreography of Bon dance in advance is released on YouTube, and it is a must see how childish dancing in the yukata childhood dancing cute.

Splatoon Genuine original salted choreography choreography movie 【Gashi Bon Odori】 - YouTube


In addition to videos, there is also a choreography table useful for remembering dancing while watching at hand. Gachi Bon Odori is held at Super Conference 2016 for 2 days, April 29th from 16: 00 ~ choreographer practice, 16: 20 ~ 17: 30 is real. On Saturday, April 30, 15: 30 ~ Choreographer practice, 15: 40 ~ 16: 30 is the real number.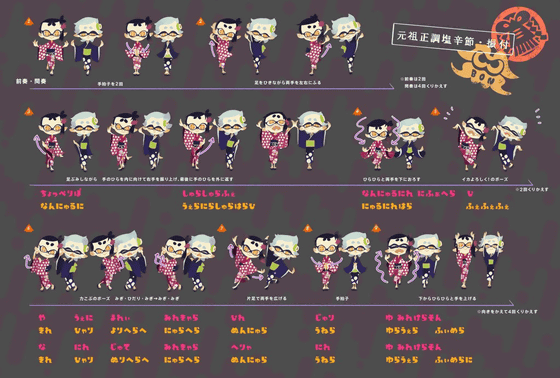 ◆Gachi-Bon match
Gachibai match is a game experience fighting game with three rules of "Gachieria" "Gachiyagura" "Gachiho". In order to participate in Gachibi match, it is necessary to receive a lottery ticket "Gachibai band" to be distributed at the Splatoon booth, and select a participant by lot by time with the number stated in the band.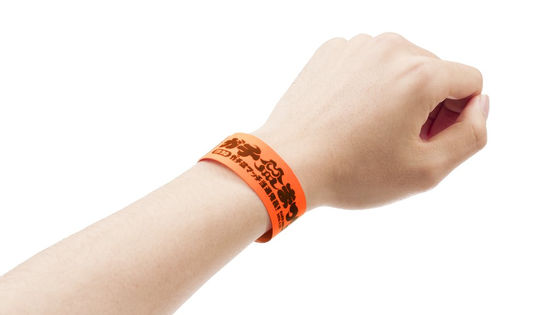 Gachibai band is very colorful as well as ink in game.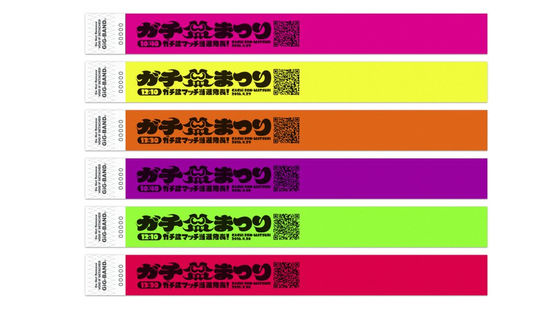 When you receive the band, you can get "Gachi Bamboo" as an extra.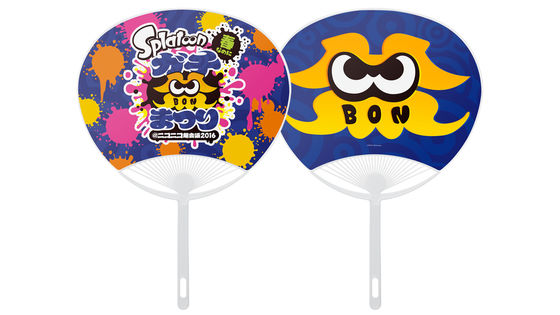 In addition, "Gachi Tenugui Tenugui" will also be presented to those who participated in the draw and winning the Gachi Bon match.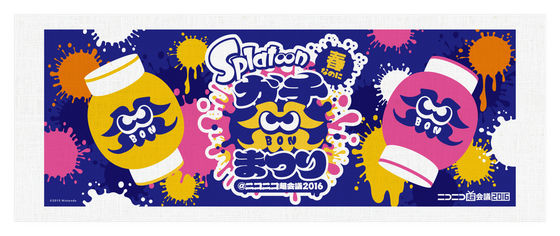 Detailed rules of Gachibai match are as follows. Depending on the time, it may be a battle with the guests or a cooperative battle, and researchers at the squid research laboratory are also planning to participate.Splatoon KoshienUnlike, headphones and earphones can not be used with caution.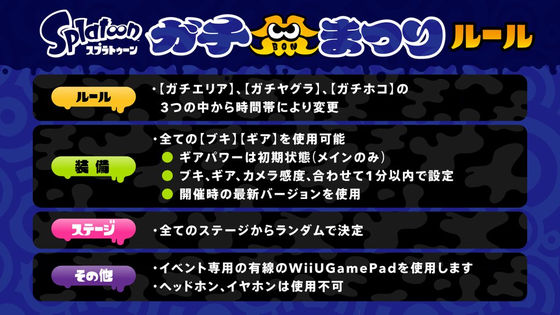 In the Gachibi match, it is necessary to select all the buckets and gears equipped by the character in the setting time of 1 minute, and the bukki are sorted in order of the ink range.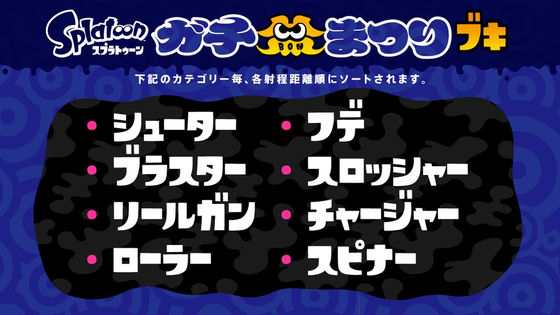 Also, the gear seems to be sorted in order of main gear power.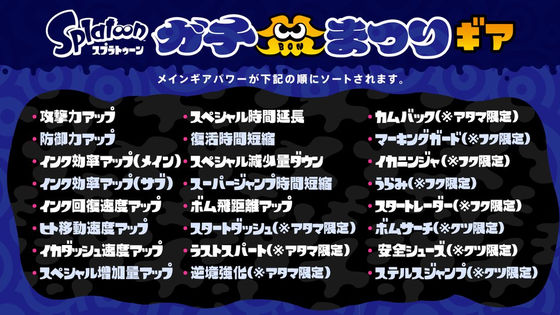 To quickly choose the equipment you want to use in Gachibi match, it may be Ali to keep image training by watching the following movie.

Splatoon Gachibi match match the order of Buki Gear - YouTube


◆ Zio Colors Live
At the "Ultra Music Festival" at Nikoniko Super Meeting 2016, it is possible that the Shio Colls will continue to hold live performancesDecisiondoing. The date and time will be scheduled on the 8th hole music festival stage from 15:15 on April 29th. The state of the live by Shio Collar which was done at the fighting meeting 2016 is detailed in the following article.

Splatoon's Shiocolaz singing and singing in real "Splatoon Siocalib 2016" Movie & Photo Summary - GIGAZINE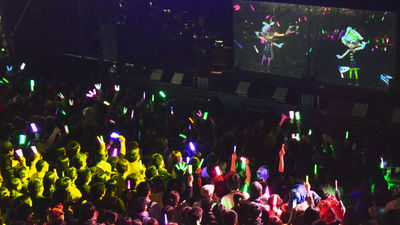 ◆ Sales
Goods sold at "Super Meeting 2016" is "Gachibu T-shirt" in which squid with a crisp expression was drawn ... ...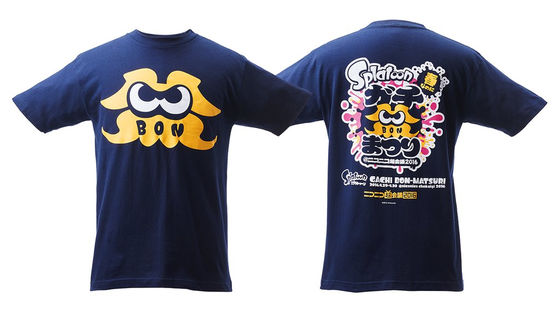 Two types of "Shio Collars Live T-shirt". Because there is a limit in the number of both, it is recommended that you head for the merchandising booth as soon as possible.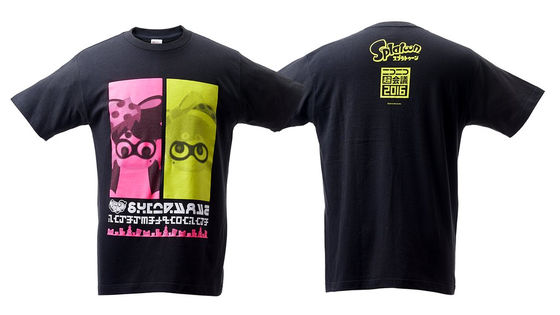 Schedule of Splatoon event of Nikoniko Super Meeting 2016 is as follows.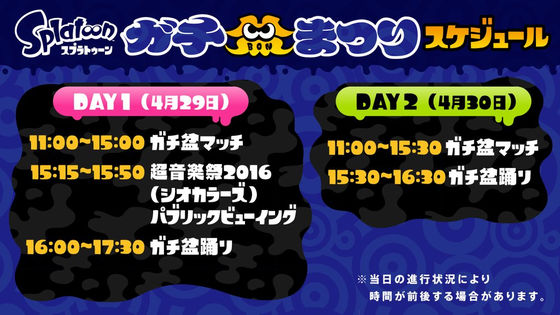 ·bonus
Splatoon's girl & boy appears in the costume of Nintendo's smartphone game "Miitomo", and it is now possible to change to Mi's costume costumes.

In "Miitomo" it seems that Splatoon items will be able to be acquired even as a prize such as a shop or "Otoshi Mii".
Please do not forget the time limit from April 27th!https://t.co/3253nGf5njPic.twitter.com/gl42KmhNtI

- Splatoon (@ SplatoonJP)April 21, 2016