I ate at Matsuya "Chicken Chicken Curry" with chicken in spicy spicy curry


Since April 12 (Tue) I added "Chicken Chicken Curry" which added chicken thigh meat curry to Matsuya lineup, so I went to eat.

Newly released chicken curry newly! | Matsuya Foods
http://www.matsuyafoods.co.jp/2016/04/06/3228/

Arrived in Matsuya.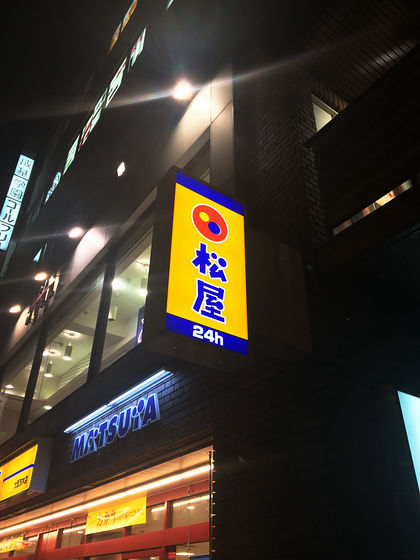 Rice cracker chicken curry is 590 yen including tax, 690 yen including tax including Ohyama, with miso soup.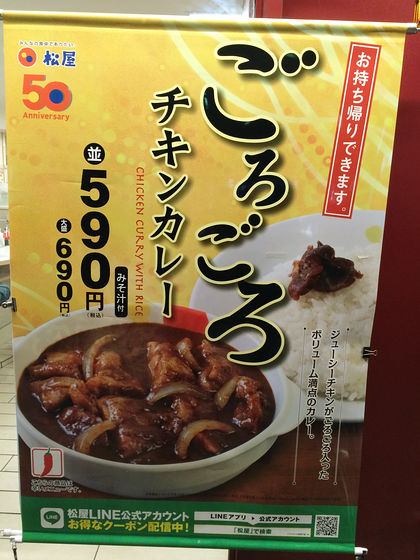 This time I ordered a large sheng. Menu arrived around 3 minutes after handing me a ticket.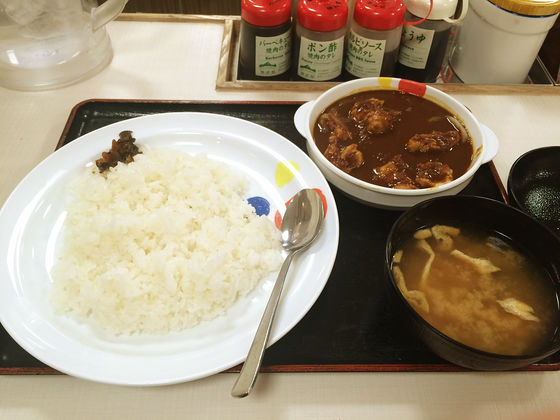 Curry has chicken with gorongoron, no name for fake.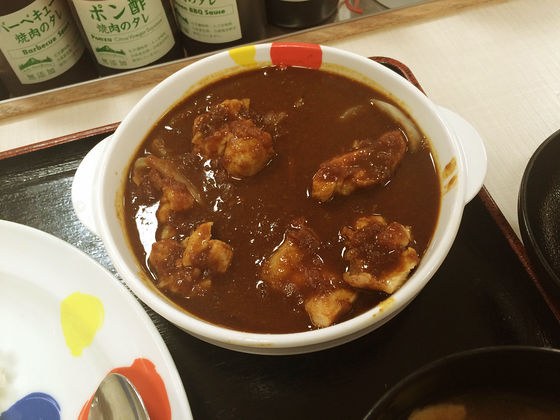 There was a similar menu in April 2015, but I feel that the color of the RUE portion is darker than then. The viscosity is not so high, but it is slightly rough whether the ingredients that have been boiled are melted or not.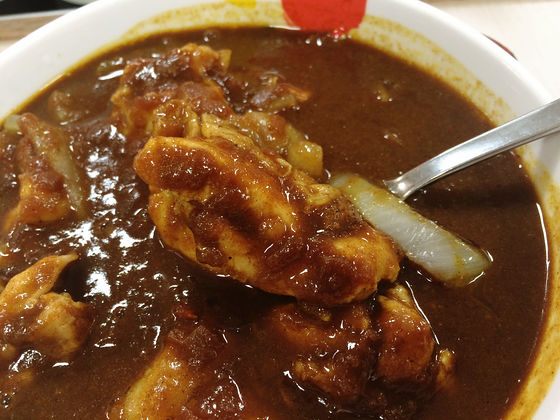 When I put it to the rice at a stretch, the minced minced onion also appeared.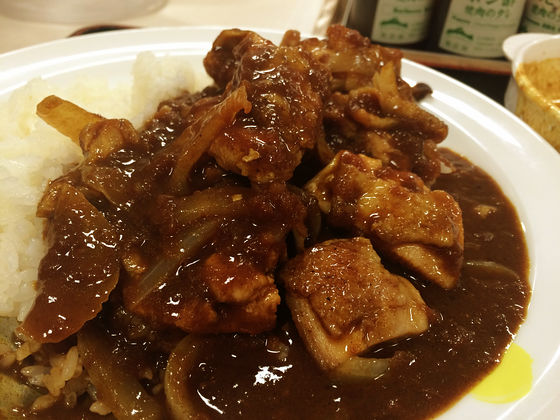 The taste is quite painful, not spicy, not spicy, it suffers from burning and sweat. It goes well with rice and the spoon goes slowly. Chicken meat that is baked with iron plate seems to be a side dish for rice alone, but feeling it is more power-uped by matching with curry. The amount is also large enough to eat and respond adequately.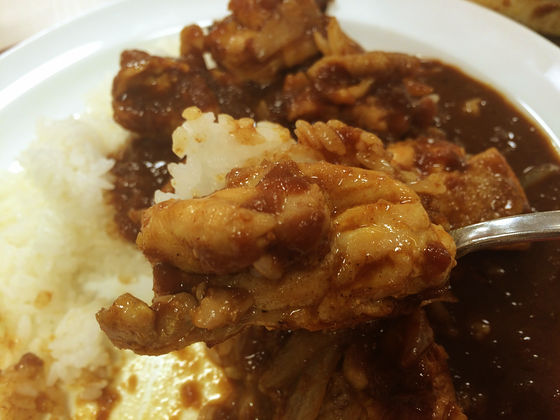 However, if you drink miso soup after eating a dry curry, the tingling in your mouth will be amplified, so it might be nice to lower the price without miso soup.